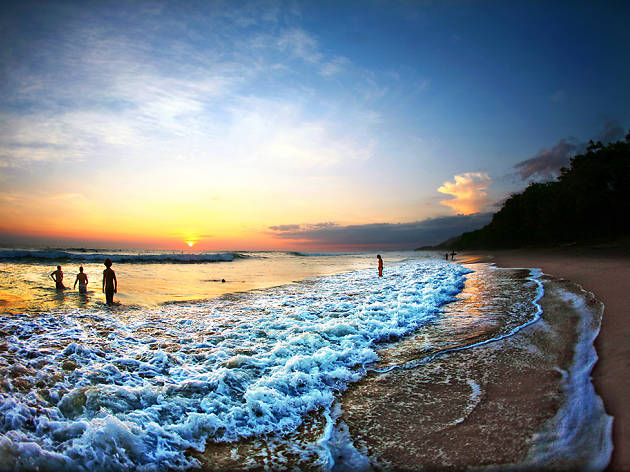 Costa Rica is opening up to U.S. travelers from these 12 states starting September
Exciting stuff!
Posted: Friday August 21 2020, 8:16am
Update - August 28, 2020: The government of Costa Rica announced that residents of an additional three states—Maryland, Virginia and Washington, D.C.—will be allowed in the country starting September 1. Beginning September 15, travelers from Colorado, Massachusetts and Pennsylvania will also be permitted to enter.
Additional changes were also announced: all arriving passengers will have to show proof of a negative COVID-19 test result taken within 72 hours of arrival (as opposed to the previously established 48 hours). Hotels will also be allowed to operate at full capacity starting August 31, with the exception of common areas the likes of swimming pools, restaurants and gyms, which will operate at 50% capacity.
---
Folks from Connecticut, Maine, New Hampshire, New Jersey, New York and Vermont can rejoice: as of September 1, you'll be allowed into Costa Rica. Upon arrival, tourists will need to present a valid driver's license or government-issued ID card confirming their state of residence.
The Central American country just announced its decision based on the selected states' relatively low numbers associated to COVID-19.
"In these six states there has been a very positive evolution of the pandemic and their epidemiological indicators are of high quality," said Gustavo Segura, the Minister of Tourism in Costa Rica, in an official statement. "We are taking very gradual and carefully analyzed steps in the direction of the revitalization of tourism that is very necessary for the protection of the social progress that Costa Rica has achieved through this industry."
The United States joins a roster of other countries allowed into Costa Rica, including Australia, Canada, China, Japan, New Zealand, Singapore and the United Kingdom. Travelers from all over will have to fill out an online health questionnaire prior to arrival and present negative results of a COVID-19 test taken within 48 hours of arrival.
Although the news affects only a fraction of Americans, we are happy to report that things are trending in the right direction. We might not be allowed into Europe just yet, but here's to hoping we soon will be.
Most popular on Time Out
- Everything new coming to Netflix in September 2020
- Online trivia games to play remotely
- Online party games to play remotely with friends
- What's so special about NYC's Levain Bakery cookies?
- Funny things to ask Siri that will provoke uncontrollable fits of laughter
Share the story