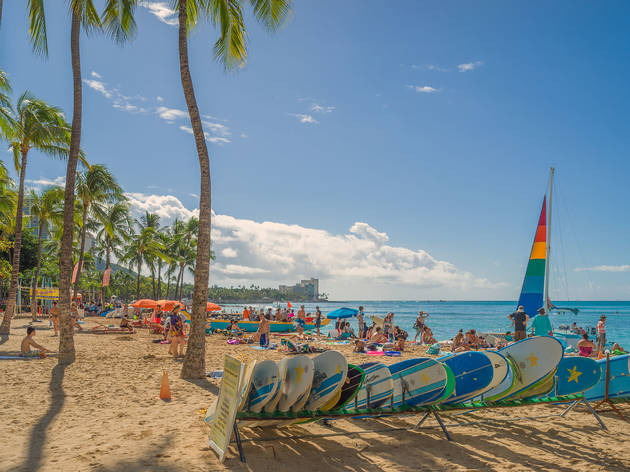 Hawaii plans to allow tourists in August—if they test negative
Visitors might be allowed back in Hawaii this summer if they get pre-tested for Covid-19
Posted: Thursday June 25 2020, 10:49am
Hawaii is reopening its borders this summer with plans to allow tourists back on its pristine beaches starting August 1—as long as they test negative for the virus.
The announcement is a drastic change from the state's previous rule, which mandated a strict 14-day quarantine for anyone arriving on the islands and included a $5,000 fine and jail time as potential penalties for breaking quarantine. Now, starting August 1, travelers who test negative for the virus no more than 72 hours before arriving in Hawaii and provide negative test results in the airport can avoid quarantine.
The new plan was modeled after a similar one happening in Alaska, although Hawaii will not offer in-airport testing for those who arrive without negative test results. Instead, visitors who don't take a pre-travel test will be required to abide by the 14-day quarantine.
Even with a negative test result, visitors will also be subject to health screening questions and a temperature check. Hawaii lawmakers have set aside $90 million for thermal screening machines at airports, a web-based traveler information system and supplies.
Confused about traveling in the US? We break down what you can do and should do, per CDC guidelines. Prefer the Atlantic? Check out all the Caribbean islands that are currently open for tourism.
Most popular on Time Out
- You can rent out people's private pools using this nifty website
- Get paid $20,000 (plus free beer and gear) to hike the Appalachian Trail next year
- Americans probably won't be able to travel to Europe this summer
- The US. state department is starting to issue passports again
- Online trivia games to play remotely
Share the story