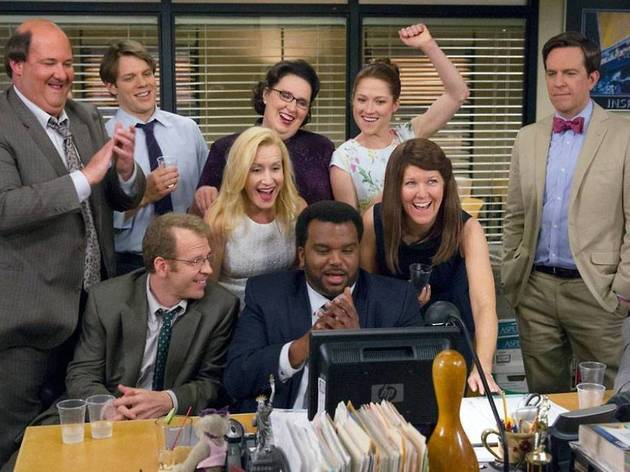 Here's how to chat with your favorite cast members of 'The Office' over a video call
It's all for charity!
Posted: Monday April 27 2020, 10:50am
The Office has taken center stage in the past few months. From John Krasinski's feel-good YouTube show to a special promotion offering fans $1,000 for the honor of binge-watching 15 hours of the program, the comedy seems to be on everyone's mind.
Now, you can even video chat with some of your favorite cast members in a virtual "break room," all the while paying it forward. Oscar Nuñez (Oscar), Creed Bratton (Creed), Kate Flannery (Meredith) and Melora Hardin (Jan) have partnered with Omaze—an online fundraising platform—to offer a giveaway of sorts with the intent of raising some money for the Variety Boys & Girls Club.
"You'll video chat with Oscar, Creed, Kate and Melora, who'll tell you some amazing stories about The Office and let you ask all your burning questions," reads the official description of the promotion. "Who was the funniest cast member? Will there be a reboot? Did Creed actually sprout mung beans on a damp paper towel in his desk drawer? You'll find out all that and more during this mini Dunder Mifflin reunion. If only it could last all day long. (That's what she said.)"
Here's what you've got to do to enter: just sign up. You don't even need to donate any money to enter. But if you do decide to donate some cash, you'll actually maximize your chances of winning: $10 will grant you 100 entries, $25 will land you 250 chances, $50 garners 1,000 entries and a $100 donation comes along with 2,000 entries to win. Sounds like an awesome deal to us.
To whoever is listening to us: please, please, please ask the cast about the possibility of a reunion and then report back to us.
Most popular on Time Out
Share the story