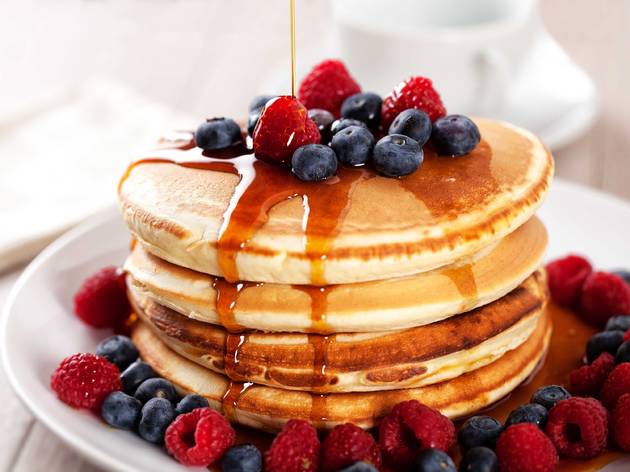 The 10 most popular recipes everyone is Googling during lockdown
Banana bread and pancakes will get us through this.
Posted: Monday April 27 2020, 11:00am
Looking at someone's Google search history is like peering into their soul. And according to Google Trends, the world is finding comfort in carbs right now, which totally checks out.
Since March 1, recipes have been trending up in a major way—thanks in no small part to stay-at-home orders that have been instituted around the globe, forcing folks to hunker down and cook for themselves. The search platform also revealed its most in-demand recipe inquiries, with banana bread landing the top spot.
It's no surprise that 60 percent of the most searched recipes are sweets, including pancakes, brownies, French toast and cheesecake. On the savory front, chicken, pizza dough, meatloaf and lasagna top the charts. Take a look at the 10 most searched recipes according to Google Trends, and if you're still hungry, check out 10 more viral recipes that are dominating social media at the moment.
1. Banana bread recipe
2. Pancake recipe
3. Chicken recipes
4. Pizza dough recipe
5. Brownie recipe
6. Recette crepe (translation: "crepe recipe" in French)
7. Meatloaf recipe
8. French toast recipe
9. Lasagna recipe
10. Cheesecake recipe
Most popular on Time Out
Share the story