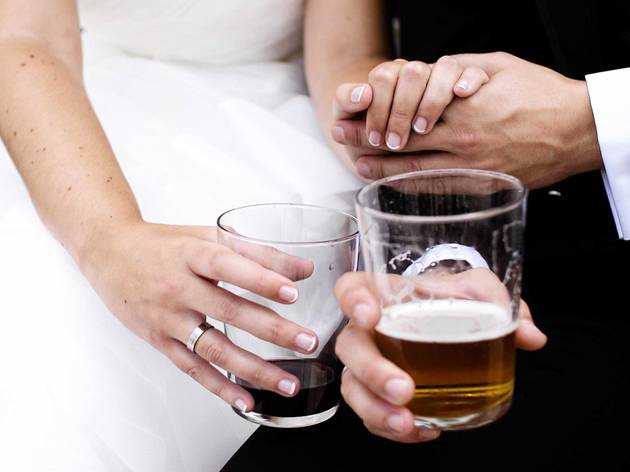 This beer company is offering $10,000 and a free ceremony to couples who have had to cancel their weddings because of the pandemic
Miller High Life will also host a socially distanced ceremony for three lucky couples.
Posted: Friday April 24 2020, 11:00am
Unfortunately, people all over the world have had to cancel their weddings in response to COVID-19. Some folks have taken this new reality in stride, choosing to get married via online video conferences, for example. But now, there might be yet another way for you to throw a socially distanced ceremony—courtesy of Miller High Life.
The beer company has announced a "Wedding at Your Doorstep" promotion by which they'll host nuptials complete with an officiant and a photographer in honor of three lucky couples who have had to cancel their respective weddings because of the coronavirus.
The winners will also receive $10,000 for their honeymoon fund and as a way to make back at least some of the cancelled wedding costs.
Here's what you got to do to apply: email a 150-word recounting of your cancelled party plans to marryme@millerhighlife.com. Let the company know how you still plan to celebrate, of course. To qualify for the promotion, your original ceremony must have been scheduled for this calendar year. Entries must be submitted by May 1 and the winners will be notified by May 5. Find all official rules and regulations right here.
Good luck, love bugs!
Most popular on Time Out
Share the story