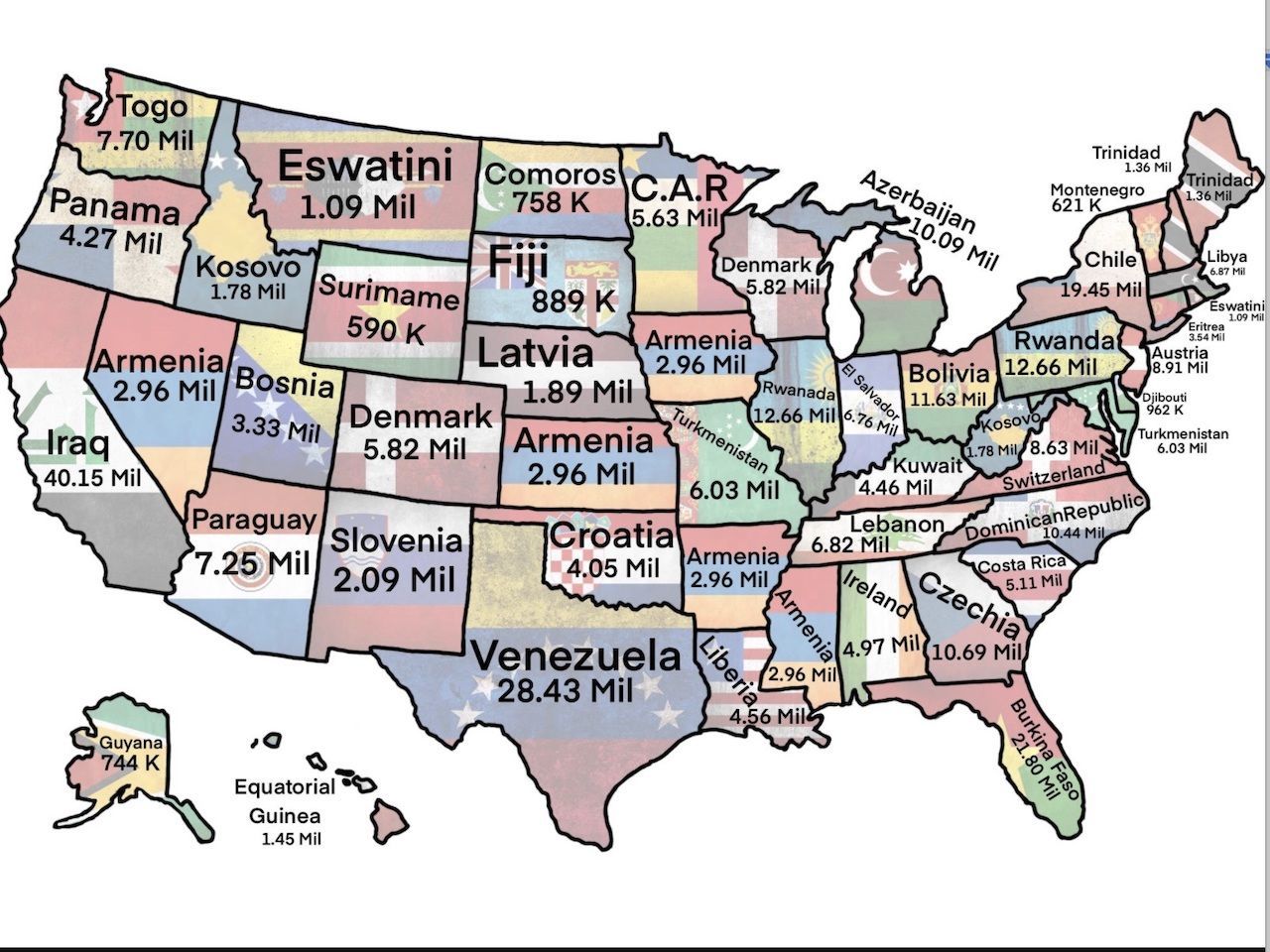 Did you know that the state of Texas counts as many citizens as the country of Venezuela? The population of West Virginia, on the other hand (remember: that's a relatively small state) is comparable to the one of Kosovo. Most surprising of all, perhaps: Pennsylvania is the same size as Rwanda. That's all according to a map created by Reddit user Landmarker1YT.
RECOMMENDED: You can meet some actual reindeers in Kentucky through January
There's one thing that the visualization makes clear: although we might be a collection of territories all attached to each other, at the end of the day, we're 50 separate states, each one home to as many people as some countries around the world. All of a sudden, our inability to peacefully get along with each other doesn't seem so insane.
You can take a look at the map up here, but here are some other interesting observations we've made: With 744,000 citizens, the often overlooked state of Alaska is just as populous as Guyana. We can compare Hawaii, on the other hand, with Equatorial Guinea (1.45 million citizens!).
RECOMMENDED: The best places to visit in the USA for every month of 2021
A single warning before you dive into the visualization: you might get lost in it seeing the world—and our country—from an entirely different but super interesting perspective.
Most popular on Time Out
- Disney World will now stop photoshopping face masks on pictures of people on rides
- Here is where most out-of-state residents come from in each state in the U.S.
- McDonald's is giving 7564 free fries on Friday
- All the countries that are open to Americans right now
- Everything new coming to Netflix in January 2021