Google Trends have spoken: the glazed donut is the most popular flavor of the treat in all of the United States.
RECOMMENDED: The best donut shops in America
The team at The Waycroft delved deep into Google Trends data from the last 12 months to figure out what types of donuts Americans across the country love most. Although the undisputed winner is the glazed treat (the preferred flavor in 15 states in total), other varieties made the list, including apple fritters (Connecticut, Oregon, Washington), sugar donuts (Utah, Virginia), blueberry ones (Indiana, Ohio) and more.
But the cronut, which landed on the number two spot on the list, is what mostly surprised us. After all, the treat is not really a donut. The brainchild of New York City star pastry chef Dominique Ansel, the cronut is a donut-croissant combination. But American palates have spoken: the sweet union works and it is clearly loved throughout the country. Folks in Arkansas, Hawaii, Montana, North Dakota, New York, South Dakota and Vermont consider it the very best type of donut out there.
Below, check out the full map, which breaks down each state's preferred donut both visually and verbally. Thoughts on America's choices?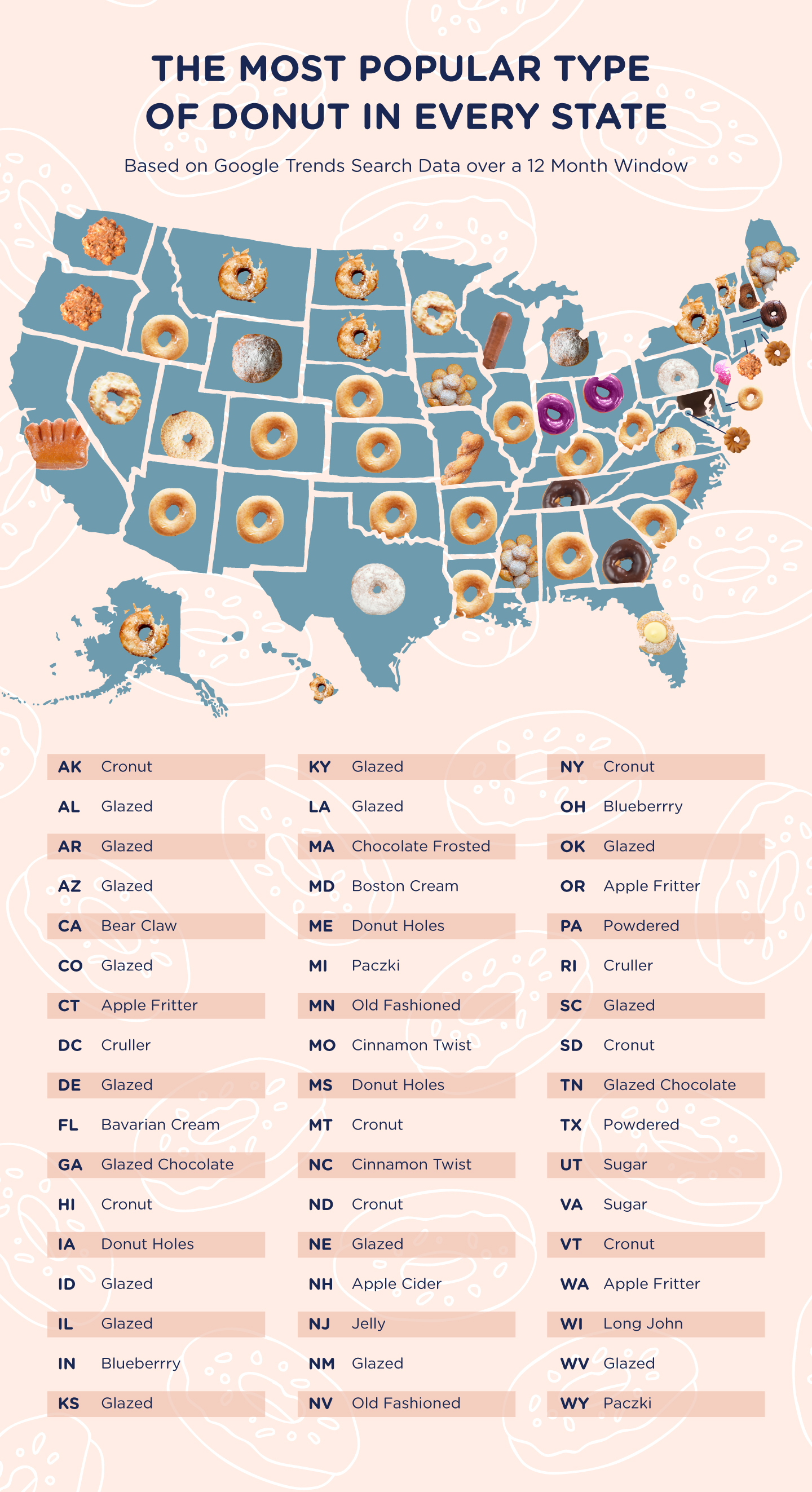 All of a sudden, our sweet tooth is demanding attention.
Most popular on Time Out
- You and five friends can rent an entire private island near Florida for about $50 per person
- Brace yourselves for the arrival of bubble concerts
- Why a park you've never heard of in the South is the coolest park in the USA
- Travel restrictions between the United States, Canada and Mexico have just been extended through November 21
- This interactive map tracks busted McDonald's ice cream machines across the U.S.