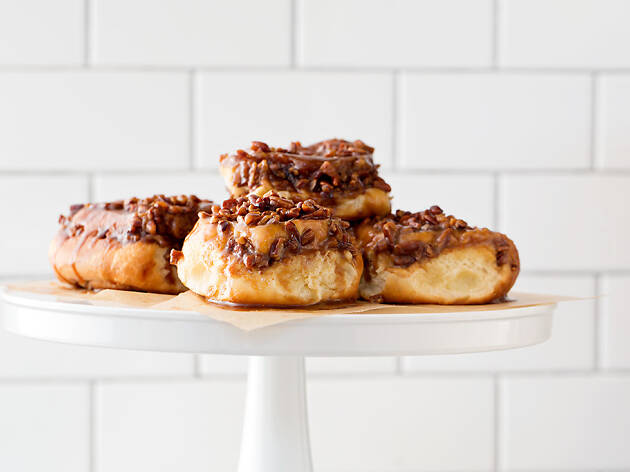 The 16 best bakeries in America
Chow down on cookies, cakes, croissants and fresh bread while sipping on a tea or coffee at the best bakeries in America
Best bakeries in America
Located in Seattle's historic and picturesque Pike Place Market, this classic French boulangerie and patisserie pays equal loving attention to both its collection of breads and pastries. Its seasonally changing menu incorporates temporal ingredients into both—think pumpkin macarons and a French loaf studded with caramelized onions—and a range of savory tartlets tempts with bacon, egg and cheese, creamy chicken and more options.
This lovely Georgetown bakery, featuring a tranquil patio, is the perfect place to while away an afternoon over a cup of coffee and an excellent dessert. Baked & Wired's selection of bars is unparalleled: flavors of shortbread base are topped, variously, with chewy peanut nougat, lemon curd, and almonds and honey. Fudgy brownies, too, come in a myriad of options: tropical caramel coconut pecan, raspberry cream cheese and more.
This Miami bakery just happens to be kosher, but that doesn't limit baker Zak Stern's vision for masterfully prepared breads, cakes, cookies and more. Gorgeous loafs of challah, sourdough and rye are Stern's specialty, but eggy quiches, delicate croissants and elegant fruit tarts are equally good. Get in on the toast trend, too, with versions including avocado-tomato, beet-feta, and walnut-chocolate.
This homey Memphis bakery serves up the best of the south in the form of lovingly baked pies, cookies and cupcakes. The flaky-crusted pies are a thing of beauty: gooey pecan, dense Coco Chanel chocolate, fruity strawberry and more. Also of note is a category of super-southern puddins': slip a spoon into the unbelievable banana, the chocolatey Oreo and burnt-sugar toffee.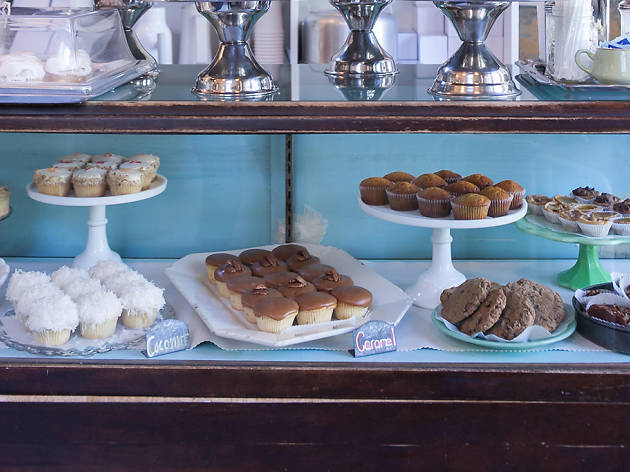 Photograph: Courtesy Sugar Bakeshop
15. Sugar Bakeshop in Charleston, SC
It's there in the name, folks: this quaint Charleston bakery does right by its primary ingredient, turning out adorable—and tasty—cupcakes, pies and cookies. The former is definitely the place to start, with frosting-capped stunners such as year-round lime curd, double chocolate and caramel, and seasonal beauts including strawberry, pistachio and mint.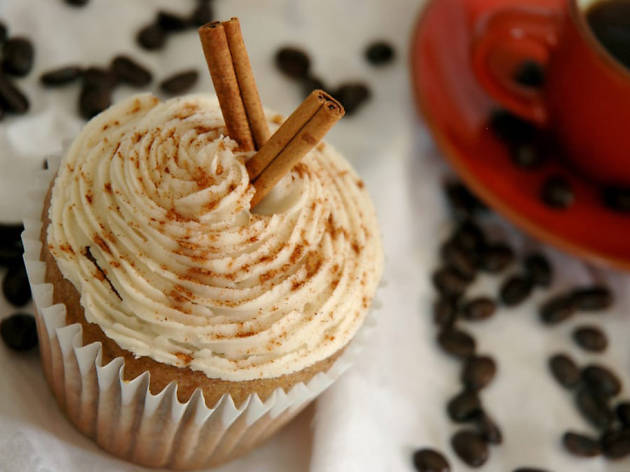 Photograph: Courtesy Yelp/Mud Pie Vegan Bakery
16. Mud Pie Vegan Bakery & Coffeehouse in Kansas City, MO
We know what you're thinking: a vegan bakery?! But at this sweet little Kansas City shop, you won't miss the butter and eggs absent from the outstanding lineup of cupcakes, turnovers, scones and more. For true indulgence, sink your teeth into the coconut bar, a graham cracker base topped with rich coconut and chocolate.