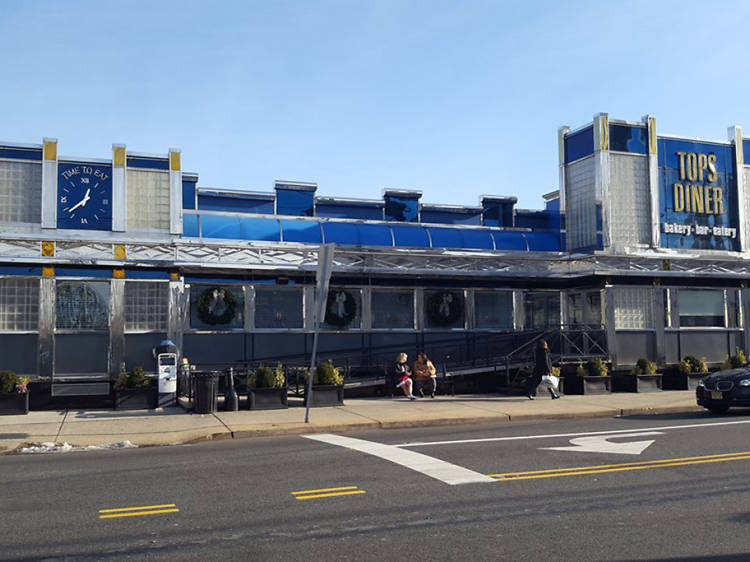 Photograph: Courtesy Yelp/Chris E.
1.

Tops Diner in East Newark, NJ
Jersey might as well be known as the Land of Diners, considering how many top-notch ones dot the state. Of all of them, Tops is a statewide legend, its shinily retro steel exterior calling in eaters like a beacon seven days a week. Serving tri-staters since 1972, Tops boasts an enormously talented kitchen staff—the food here is fresh, hot and on-point. Hits from the massive menu include a selection of excellent eggs Benedict, an indulgent meatloaf dowsed in mushroom gravy and an aptly named Fatty Melt: a hamburger snuggled between two grilled cheese sandwich "buns" and crowned with pickles and bacon.
Photograph: Courtesy Yelp/Chris E.