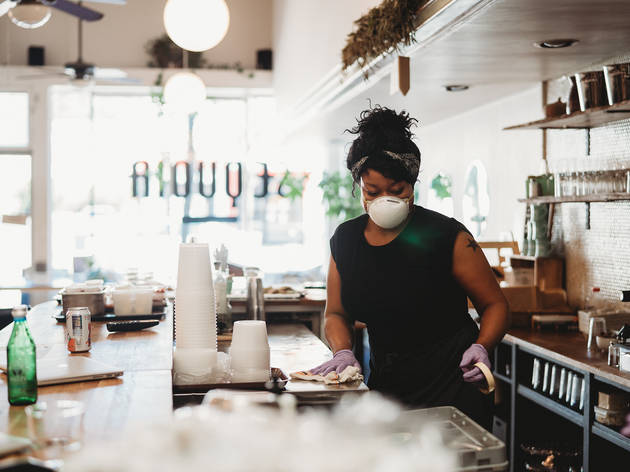 This photographer is capturing the Bay Area's dining industry right now
Photographer Clara Rice is documenting life during the shutdown at Bay Area restaurants, cafes, breweries and more
Suffice it to say that the Bay Area looks a little different right now. California has already been sheltering-in-place for nearly five weeks with an extended deadline of May 15, and much of the state's famous restaurants, attractions for top things to do and beaches are closed.
When her usually packed schedule of spring weddings cleared up, East Bay photographer (and Time Out contributor) Clara Rice took her new free time to start documenting the changing world around her. "Photography was one of the first things to go as life shut down," Rice tels us. "I have friends with similar jobs, like someone who does hair and makeup for weddings, so I decided to take her portrait on a socially-distant dog walk. She knew someone with a flower business, so it kind of snowballed from there."
To date, Rice has photographed out-of-work comedians, actors and theater workers as well as members of the Bay Area's service industry who are trying to stay afloat right now. While she is taking precautions so that everyone remains safe during the shoots, Rice likens it to going for a walk or to the grocery store. "I'm constantly asking myself, 'Am I doing things for the right reasons?' and 'Am I being safe?'.
But most importantly she wants to show the bigger picture of how much life has changed—especially in the Bay Area's oversaturated restaurant community. "People who are out there everyday are feeling the effects of the economy more than people who are working from home," she adds. "I think it's important to tell this story."
RECOMMENDED: 80 things to do when you're stuck at home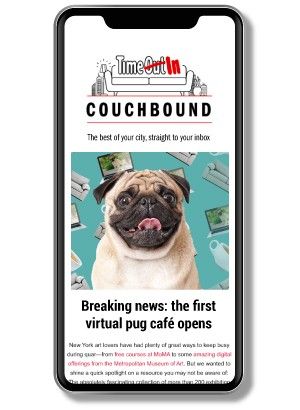 An email you'll actually love
Sign up to our Couchbound newsletter and bring the city to your sofa
Subscribe now
Take a photo tour of the Bay Area dining industry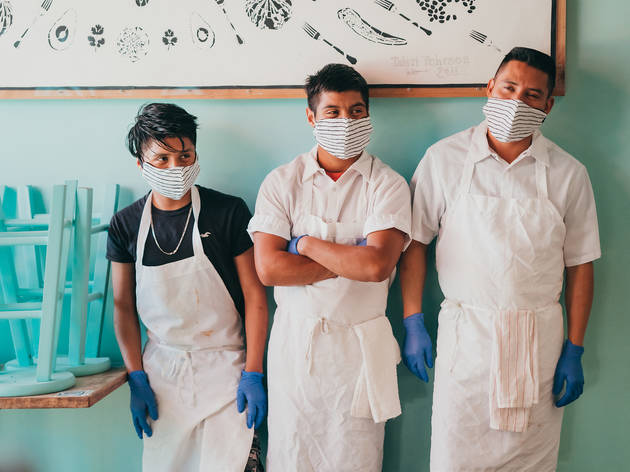 Photograph: Clara Rice
The restaurant that had to close
Once the restrictions hit, Cosecha, a Mexican spot within an Oakland food hall, tried a few days of takeout before completely shutting down operations. Among other things, owner Dominica Rice was worried about all of the abuelas that she employs. Cosecha re-opened for one day in early April to try a limited one-day takeout menu with a minimal staff and lots of protective gear. Unfortunately, the restaurant has not continued the program.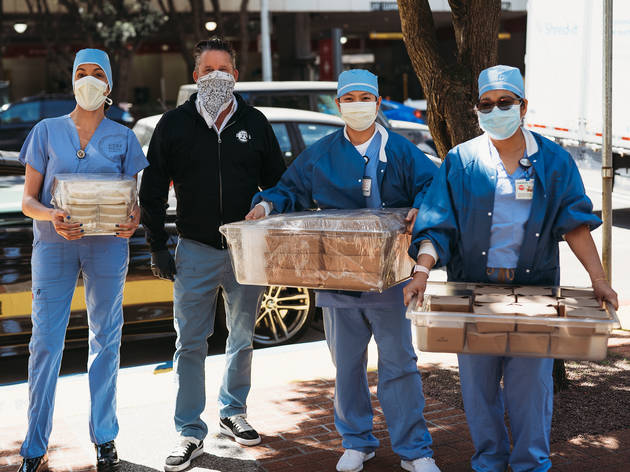 Photograph: Clara Rice
The cafe that feeds nurses
Workers at Pier 23 Cafe in San Francisco have been delivering meals to respiratory nurses at UCSF and plan on throwing them a bigthank-you party once that's possible.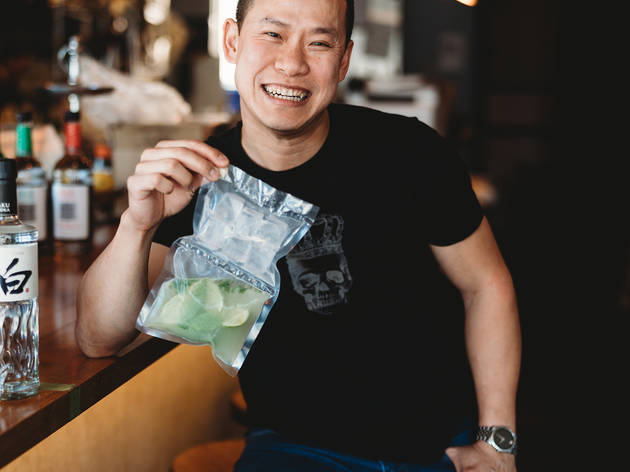 Photograph: Clara Rice
The bar with to-go cocktails and a bodega
Co Nam in Oakland shifted its business model quickly, building a to-go cocktail site from scratch in order to avoid third-party service fees. Individual hand-shaken tipples are vaccum-sealed for pick-up, while the TLB (Tender Loving Box) comes with everything you need to make a few cocktails at home. The Co Nam storefront also features a mini bodega selling rice, flour, toilet paper, and other hard-to-find items the bar stills gets in bulk.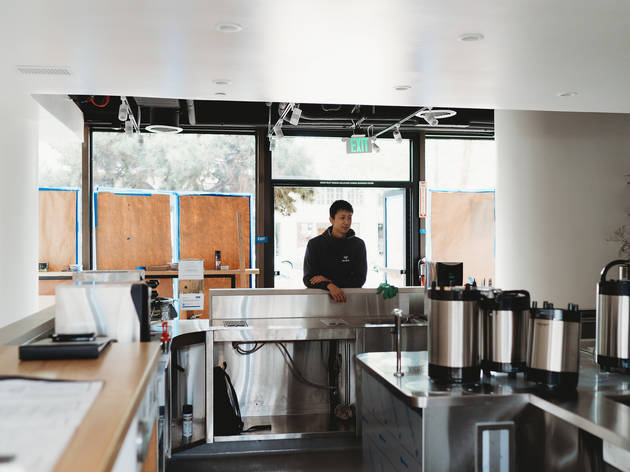 Photograph: Clara Rice
The cafe that almost had a grand opening
Asha Tea House's Oakland outpost was set to open in early April and was almost done with installs and inspections—the last round was slated for the week of March 16—when everything in the Bay Area shut down. As a non-essential business, Asha can't get an inspector to come out and certify them, which would allow them to do takeouts.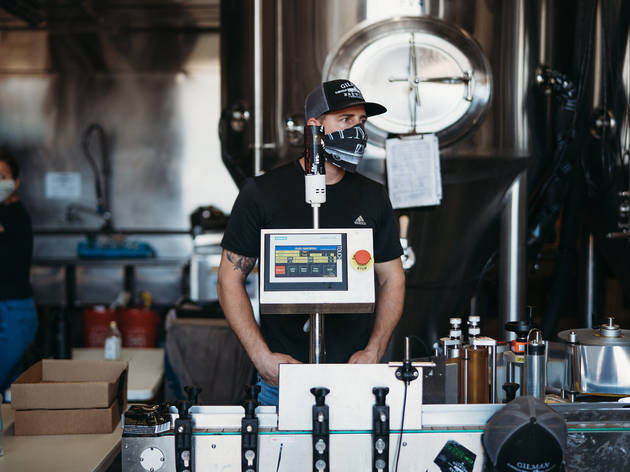 Photograph: Clara Rice
The brewery that's canning like crazy
The Gilman Brewing team in Berkeley is canning much more than normal these days, and is currently at about 60 percent of its sales before the shutdown. The brewery has also expanded its food menu and put together to-go and delivery options.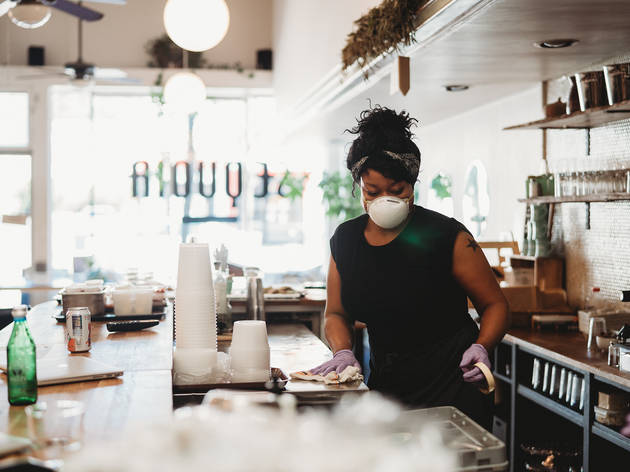 Photograph: Clara Rice
The brunch spot that needs business
Beloved brunch staple Sequoia Diner in Oakland is currently operating at 25 percent of its staff and 30 percent of its usual takeout business.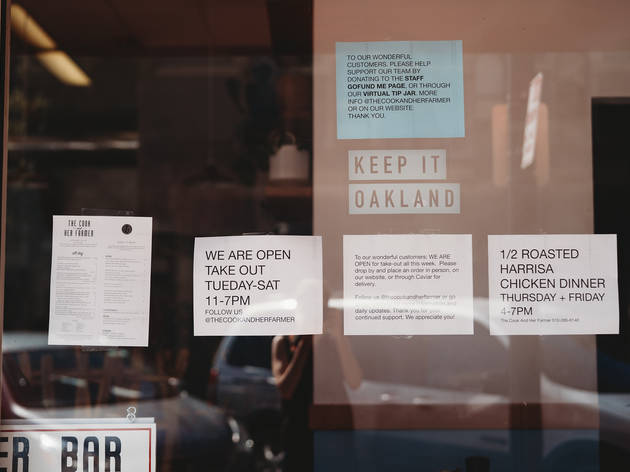 Photograph: Clara Rice
The market stall that worries about its future
The Cook and Her Farmer in Oakland went from 15 employees to just one, and really isn't sure about how the business will hold as the shutdown continues. You can still order for pickup online.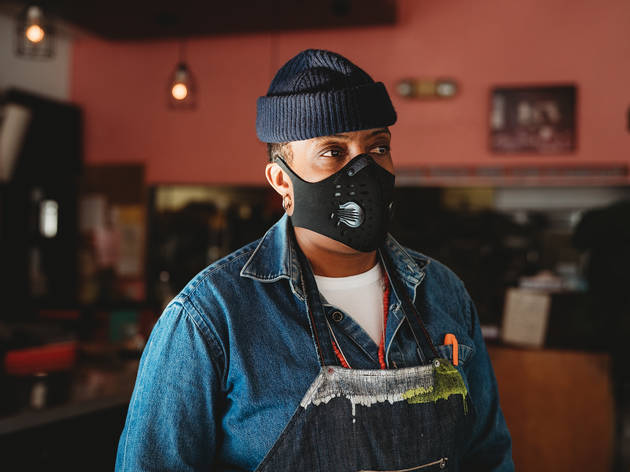 Photograph: Clara Rice
The restaurant that wants bartering
Miss Ollie's owner Sarah Kirnon is realistic. She thinks many industries won't survive this and she also hopes that some form of the barter system will come back (at least for a bit).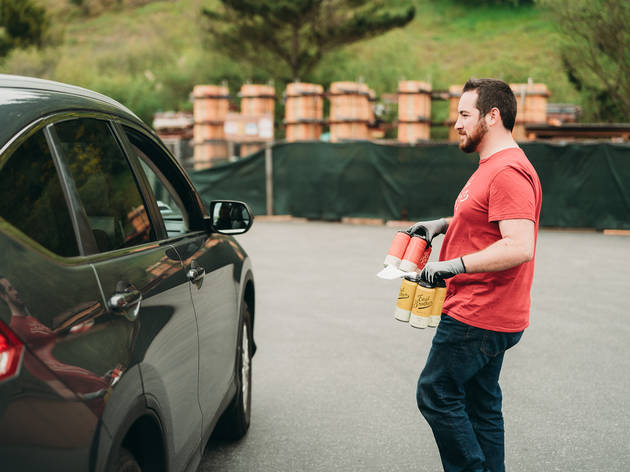 Photograph: Clara Rice
The brewery that has no-contact pick-ups
For East Brothers Brewery in Richmond, a new parking lot pick-up system means that pre-orders get plopped into your car with gloves. It's keeping the business going for now.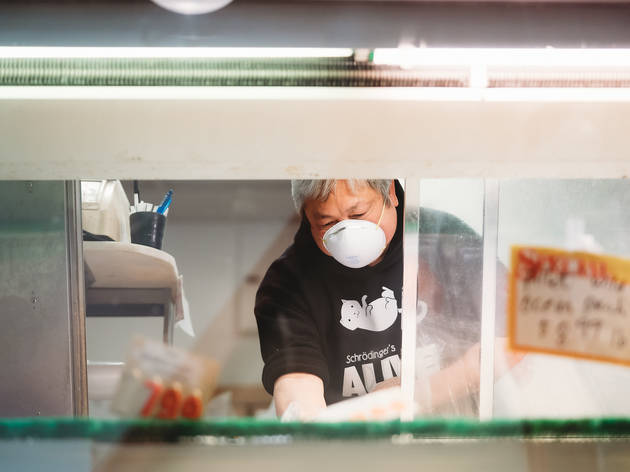 Photograph: Clara Rice
The seafood market that can barely keep the lights on
Virtual tours to check out
Check out 31 stunning national parks from the comfort of your home.
Up your cultural game by checking out the works of essential museums.