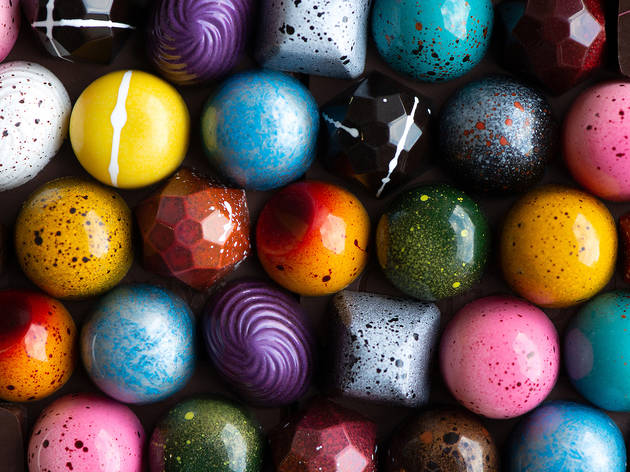 The 10 best chocolate shops in the USA
These top-notch chocolatiers ship their edible treats straight to your doorstep
Sure, receiving a bouquet of fresh flowers is nice, but you know what's even better? Opening a box of handmade truffles from one of the best chocolate shops in the country. These renowned chocolatiers specialize in cocoa-packed treats that taste even better than they look, which is really saying something. Whether you're in the market for a playful candy bar studded with Lucky Charms or a box of picture-perfect bon bons that are stuffed with premium ingredients, these top-rated chocolate shops have something for every sweet tooth. The best part? All of them offer shipping so that you can surprise someone you love with an edible delivery for Mother's Day, Valentine's Day or a special occasion. Take a look at our favorite chocolate shops in the USA and prepare to drool.
RECOMMENDED: The best flower delivery services in the USA
The best chocolate shops in the USA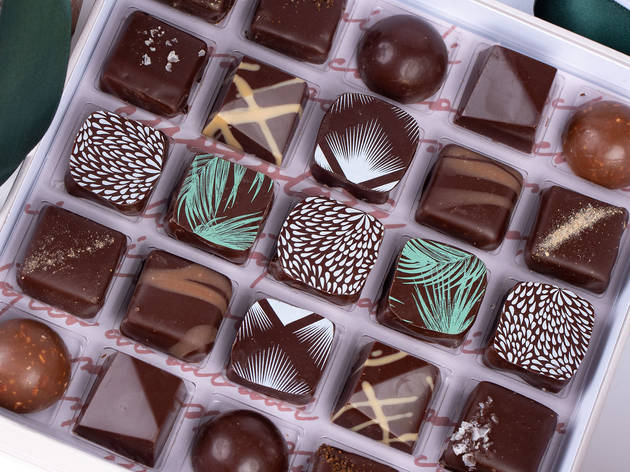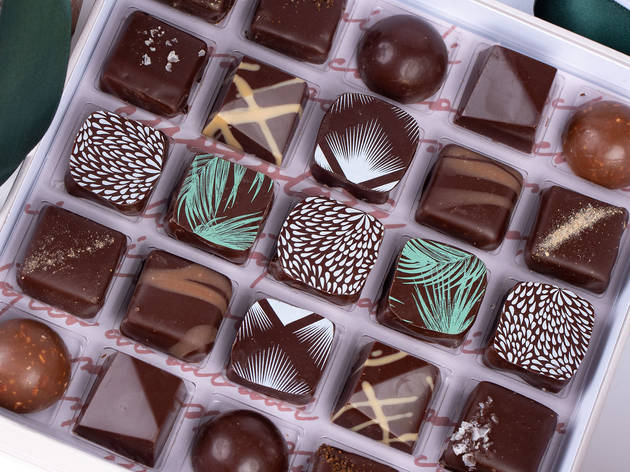 Photograph: Leslie Gabaldon
Take your taste buds on a sensory journey to Venezuela with help from this Miami-based chocolatier that specializes in infusing South American cocoa with Florida flavors. The champagne truffle is perfect for a celebratory moment, while the Florida Keys sea salt bite will transport you straight to a white-sand beach.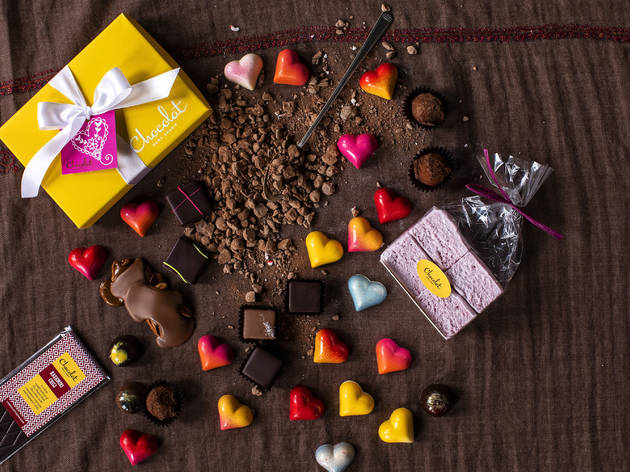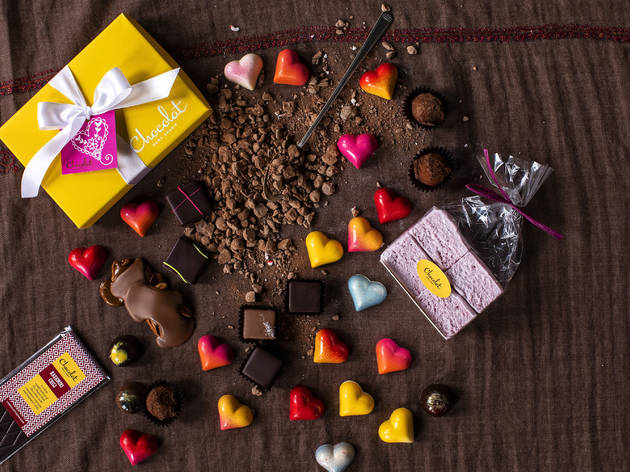 Photograph: Callie Lipkin
This charming Chicago-based chocolate boutique specializes in stunning edible creations that are almost too pretty to eat—almost. Shop a variety of exotic handmade chocolates crafted with everything from Indian chili and Italian coffee to black tea cardamom and fresh mint.
Working in painstakingly small batches, this New York chocolate shop does everything by hand—and it shows in the finished product. Glossy, gumdrop-shaped bon bons look like mini masterpieces. Chocolate fiends can select from a laundry list of flavors that range from traditional (pistachio and dulce de leche) to wildly creative (raspberry rose and speculoos s'more).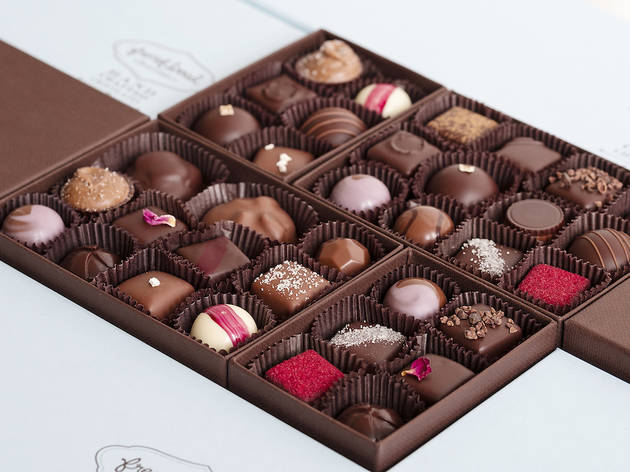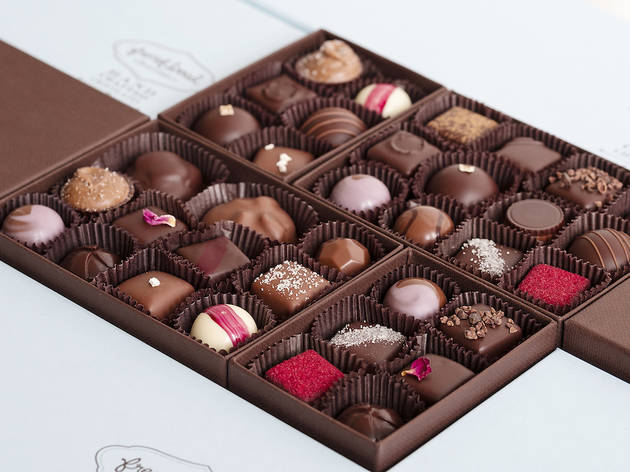 Photograph: Nicole McConville
Named for the French Broad River, this Asheville shop deals in everything from chocolate bars and brownies to bon bons and caramelized almonds. Bonus points: French Broad has a great selection of vegan and dairy-free treats, including truffles, chocolate chips and dark chocolate-dredged espresso beans.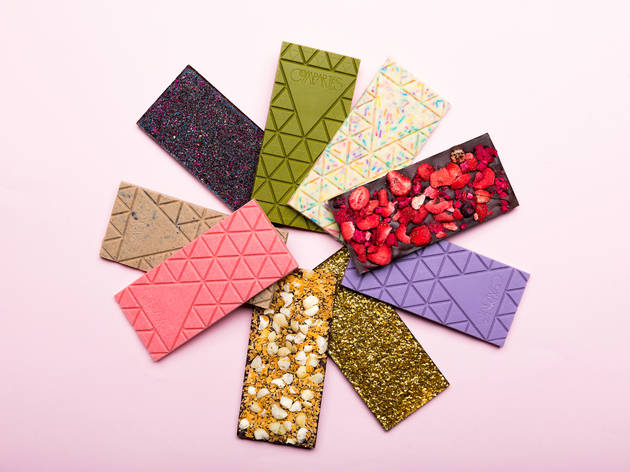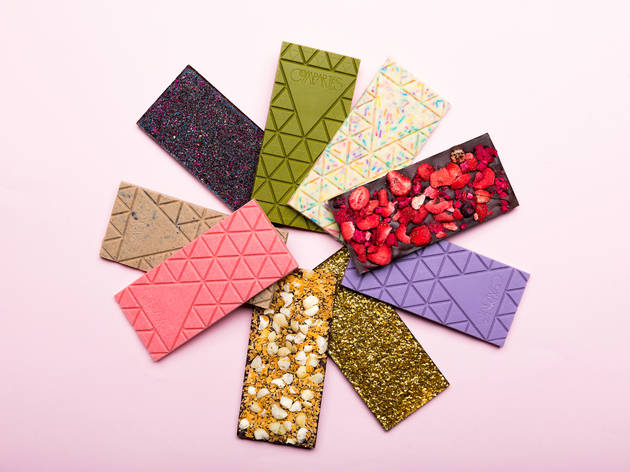 Photograph: Jakob N. Layman
Chocolate is already guaranteed to make your loved ones smile, but Compartes's whimsical bars really up the ante. Their chocolate is studded with everything from Lucky Charms cereal and freeze-dried California berries to potato chips and bits of doughnuts. Looking for something a bit more traditional? A box of glossy, pattern-printed truffles should do the trick.
Just like Tiffany has its tell-tale aqua-hued boxed, Vosges packages its pristine chocolates in iconic royal purple packaging. The Chicago-born maker travels the world to find unique ingredients to infuse its chocolates with. The dark chocolate truffle collection is a great place to start, with a curated selection of bon bons that highlight Mexican vanilla bean, sweet Hungarian paprika and wild Tuscan fennel pollen.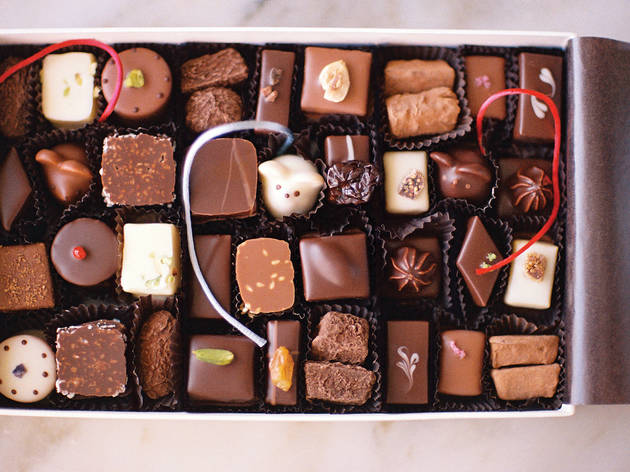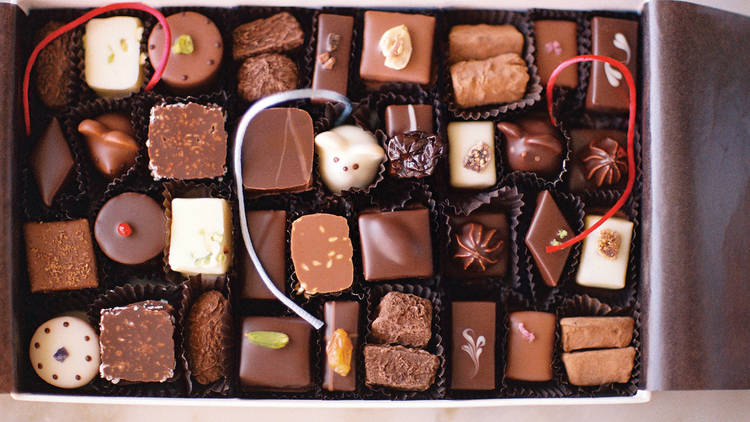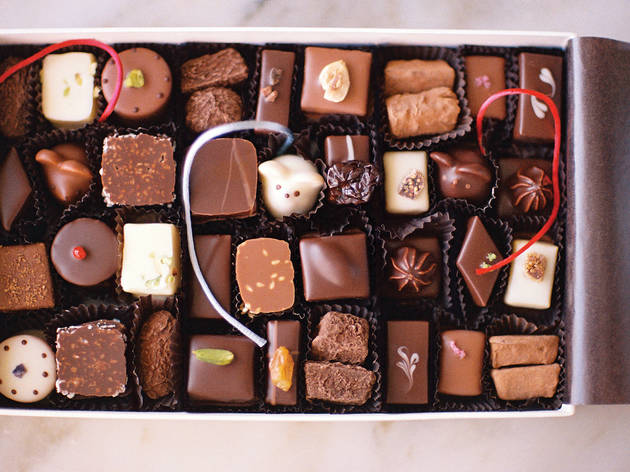 Photograph: John Dolan
With boutiques scattered throughout the country, L.A. Burdick uses classic chocolate-making techniques to churn out beautiful sweets. No order is complete without a signature dark, milk or white chocolate ganache mouse with toasted almond ears and silky tails. They're made by hand using 12 steps over three days, making them all the more special.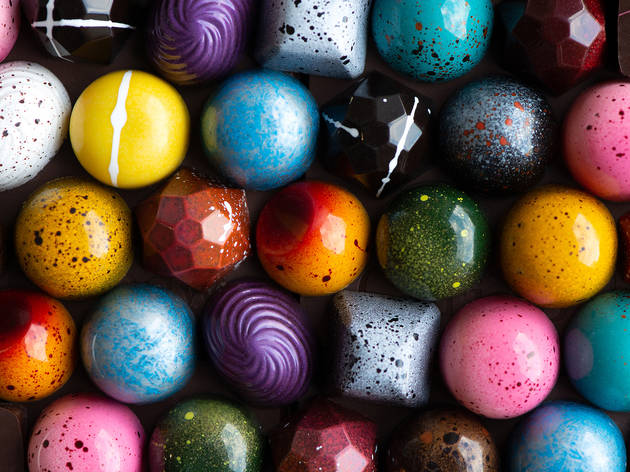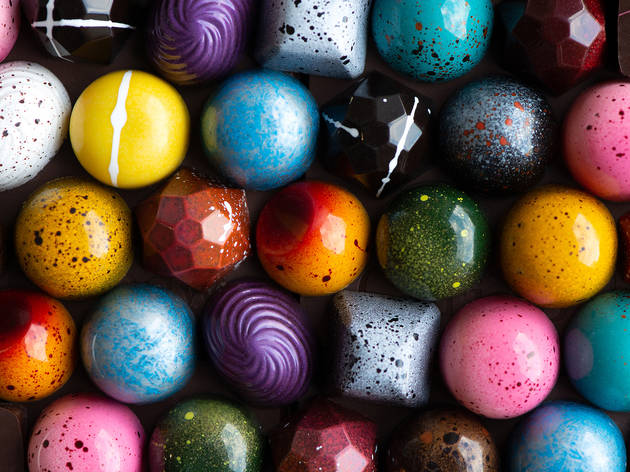 Photograph: Teresa Floyd
Christopher Elbow Chocolates
With more than 15 years of chocolate-making experience, Christopher Elbow knows exactly how to satisfy your sweet tooth—no matter your budget. Choose from small four-piece assortments to massive 48-piece collections (depending on how much you love the recipient, of course). Each box comes stuffed with a technicolored assortment of beautiful bon bons.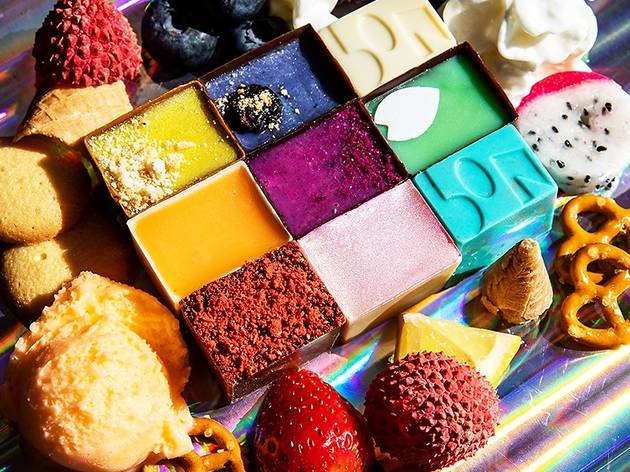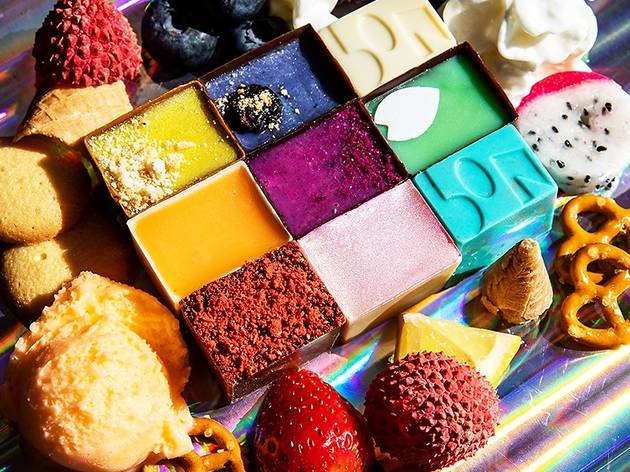 Photograph: Michelle and Chris Gerard
Situated in Detroit, the folks at Bon Bon Bon utilize classic French techniques and local ingredients to create wildly unique flavor profiles. If you really want to treat someone special to something indulgent, sign them up for the Bon of the Month Club (available in three-, six- or 12-month commitments), which gifts them a box of seriously cool chocolates every single month.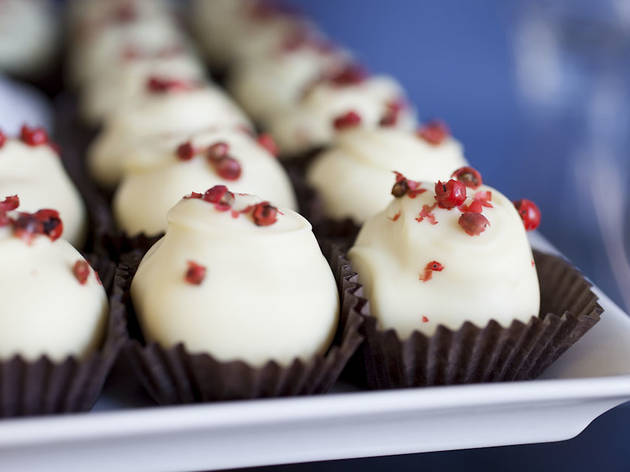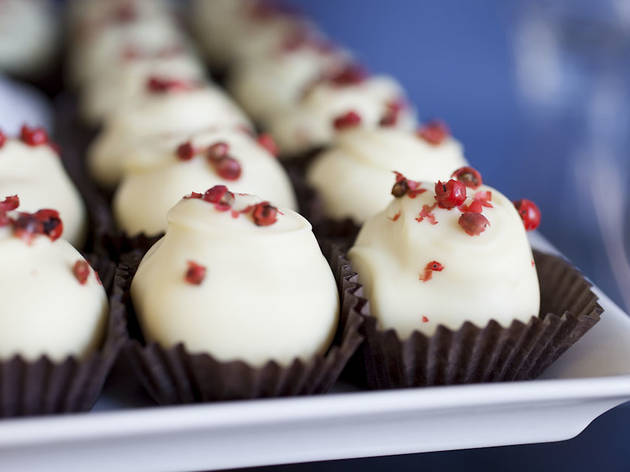 Photograph: Martha Williams
Katherine Anne Confections
This Chicago sweets shop deals in truffles, caramels and marshmallows—all of our favorite food groups. Try a little bit of everything, starting with the truffles. We recommend mixing and matching traditional flavors (like hazelnut and java) with some of the more original creations, including goat cheese-walnut, Manhattan cocktail and basil.