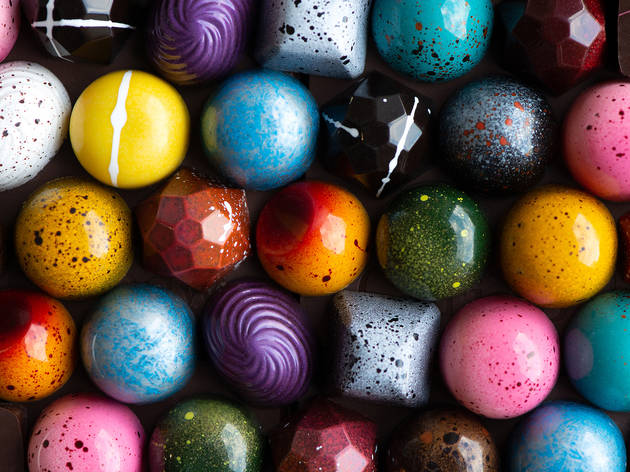 The best chocolates in the USA
Indulge with the best chocolates in the USA, shipped straight to your doorstep
Is life really like a box of chocolates? If it's a box of the best chocolates in the USA, then we sure hope so. These decadent delights are crafted by master chocolatiers at incredible shops and bakeries from coast to coast and offer something special in every bite. You may not know what you're going to get, but it's sure going to be good.
You might be more of a pie person, or you're more into spicy food rather than sweet, but if you're a chocolate fiend like us, then treat yourself to the best of the best—these renowned chocolatiers specialize in cocoa-packed treats that taste even better than they look, which is really saying something. Whether you're in the market for a playful candy bar studded with eye-catching toppings or a box of picture-perfect pralines filled with premium ingredients, the best chocolate shops in America have something for every sweet tooth. The best part? All of them offer shipping so you can surprise someone with an edible for a special occasion, or just get your fix without leaving home.
You likely know someone who talks about chocolate the way we talk about wine and coffee—paying attention to terroir, tasting notes, sourcing and sustainability. Visit these shops to learn about direct trade and bean-to-bar manufacturing. However, just because fine chocolate is more thoughtful and serious than ever, it's still meant to be fun and evoke pleasure. So check out our favorite chocolate shops in the USA and dive in.
RECOMMENDED: The best flower delivery services in the USA
The best chocolates in the USA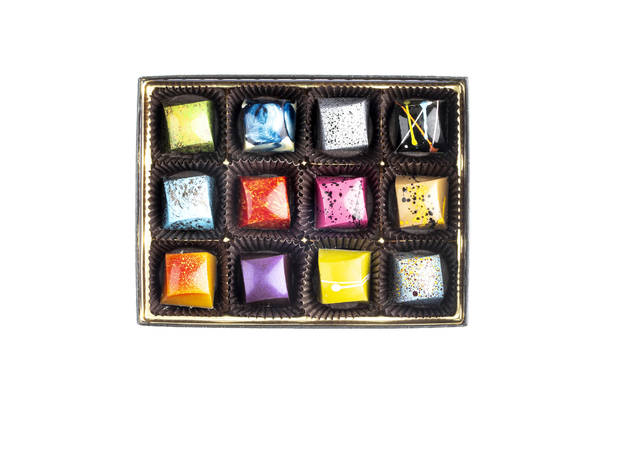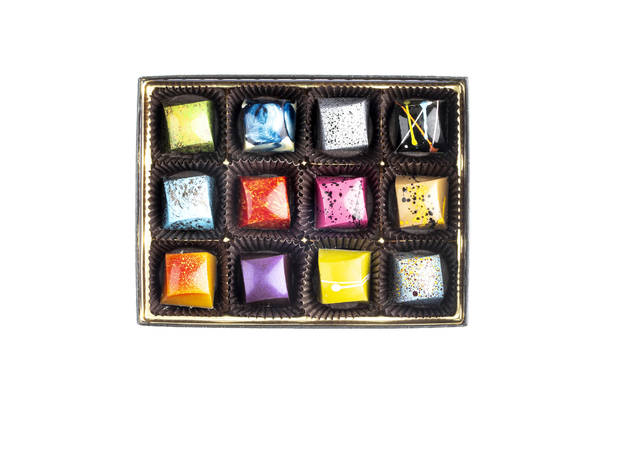 Photograph: Courtesy Phillip Ashley Chocolates
1. Phillip Ashley Chocolates
Chef Phillip Ashley is often referred to as the "Real Life Willy Wonka," a worthy title for one of the country's most decorated chocolatiers. His designer candies have appeared at the Grammys, and you might recognize him as a finalist on the Food Network's Chopped Sweets. We recommend starting with the Taste of Memphis box, which includes 12 bon bons in flavors like bourbon old fashioned, maple bacon praline and banana pudding.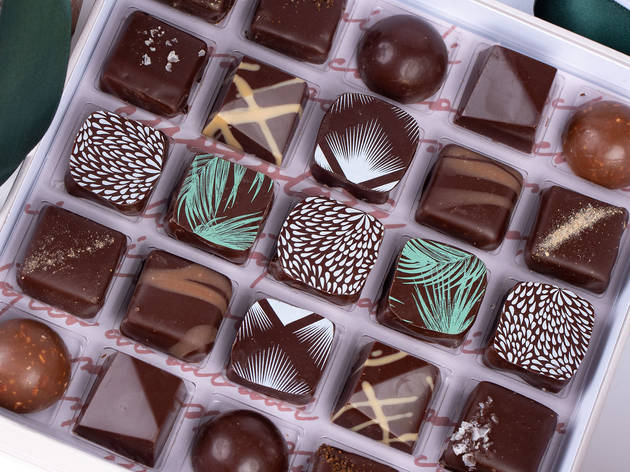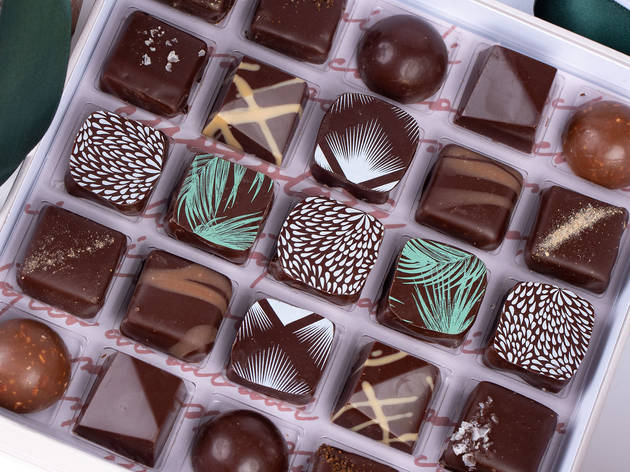 Photograph: Leslie Gabaldon
Take your taste buds on a sensory journey to Venezuela with help from this Miami-based chocolatier that specializes in infusing South American cocoa with Florida flavors. The champagne truffle is perfect for a celebratory moment, while the Florida Keys sea salt bite will transport you straight to a white-sand beach.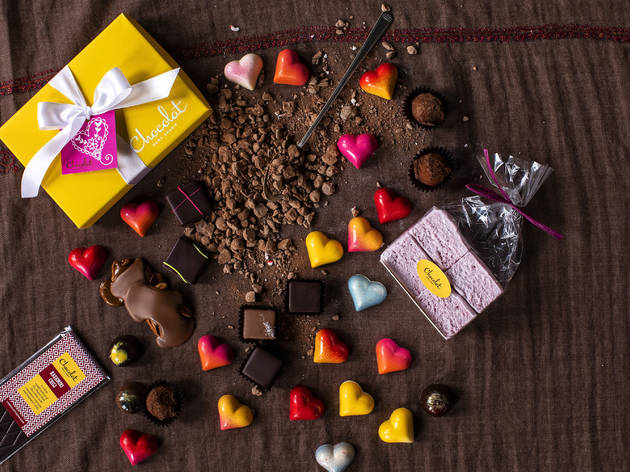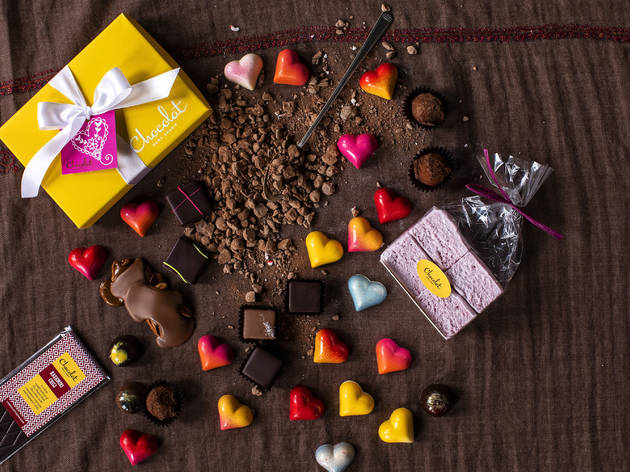 Photograph: Callie Lipkin
This charming Chicago-based chocolate boutique specializes in stunning edible creations that are almost too pretty to eat—almost. Shop a variety of exotic handmade chocolates crafted with everything from Indian chili and Italian coffee to black tea cardamom and fresh mint.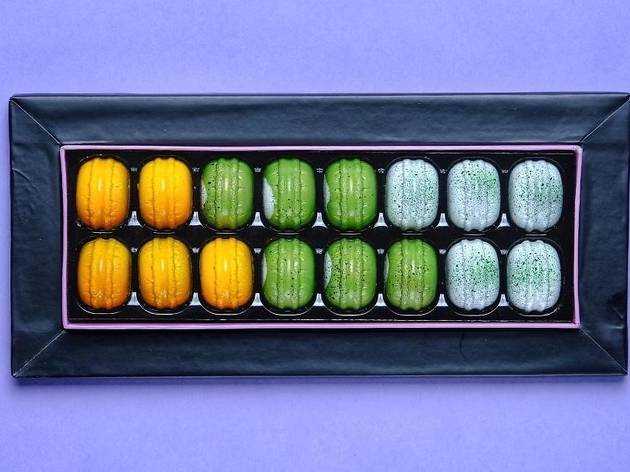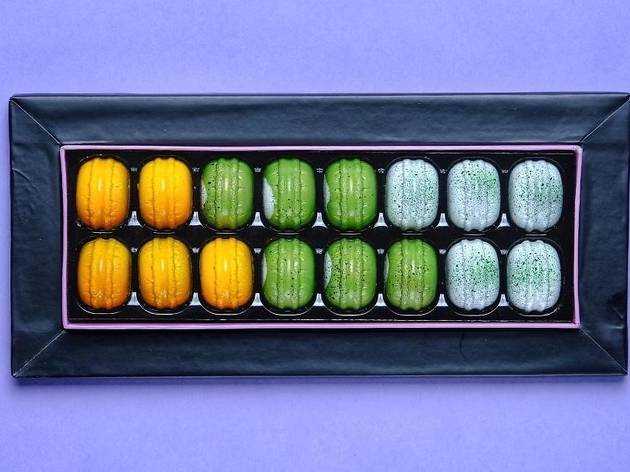 Photograph: Todd Coleman Photography
4. Kreuther Handcrafted Chocolate
Every morsel that leaves Kreuther Handcrafted Chocolate—including the tropical bon bons pictured above—looks like a work of art. It should come as no surprise, then, to learn that the brains behind the brand worked together at the The Modern at the MoMA for a decade. Chef Gabriel Kreuther and pastry chef Marc Aumont use only the finest ingredients to craft Tahitian vanilla truffles, pine nut sesame bars and peach melba bon bons.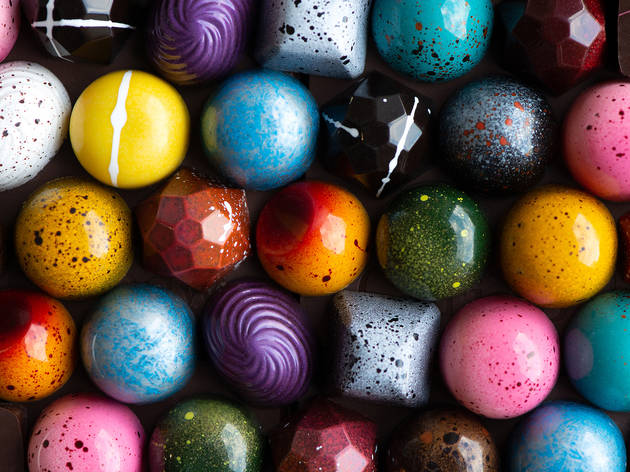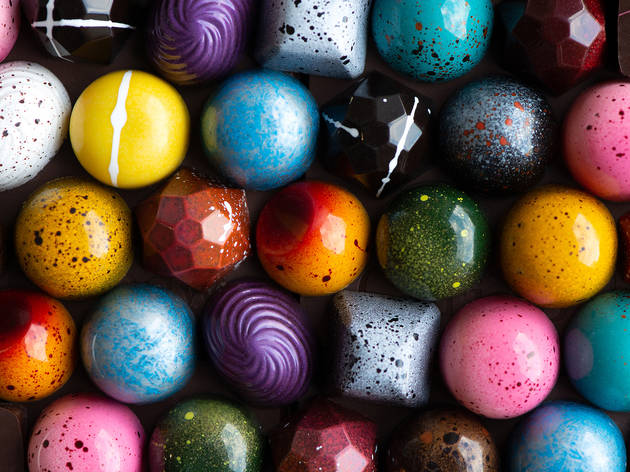 Photograph: Teresa Floyd
5. Christopher Elbow Chocolates
With more than 15 years of chocolate-making experience, Christopher Elbow knows exactly how to satisfy your sweet tooth—no matter your budget. Choose from small four-piece assortments to massive 48-piece collections (depending on how much you love the recipient, of course). Each box comes stuffed with a technicolored assortment of beautiful bon bons.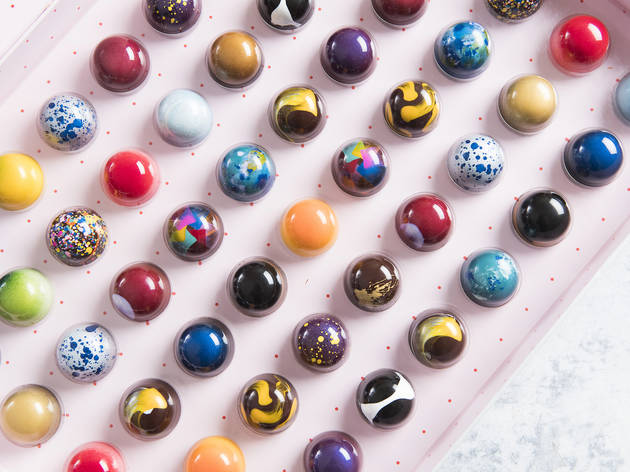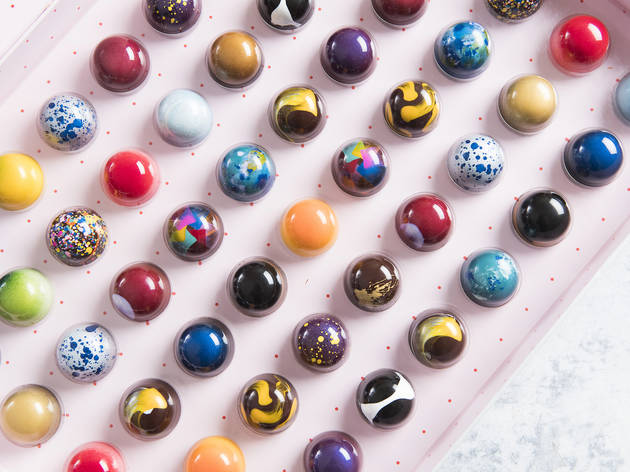 Photograph: Evan Sung
Working in painstakingly small batches, this New York chocolate shop does everything by hand—and it shows in the finished product. Glossy, gumdrop-shaped bon bons look like mini masterpieces. Chocolate fiends can select from a laundry list of flavors that range from traditional (pistachio and dulce de leche) to wildly creative (raspberry rose and speculoos s'more).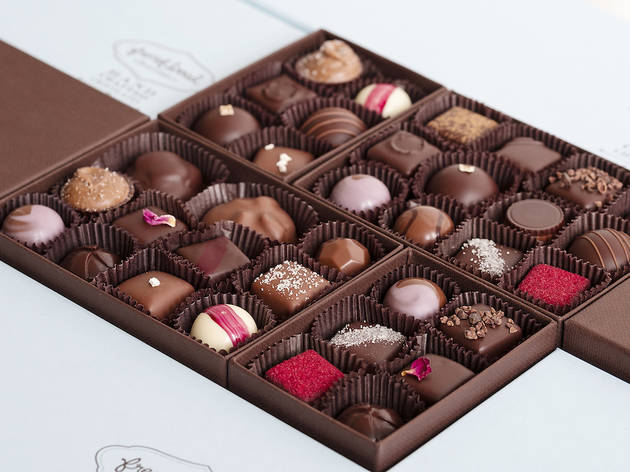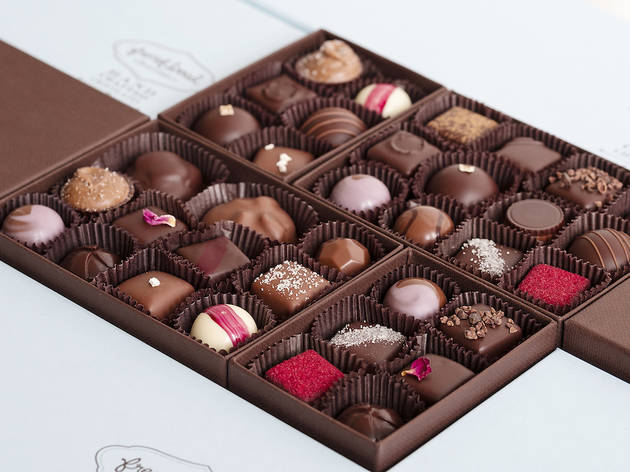 Photograph: Nicole McConville
7. French Broad Chocolate
Named for the French Broad River, this Asheville shop deals in everything from chocolate bars and brownies to bon bons and caramelized almonds. Bonus points: French Broad has a great selection of vegan and dairy-free treats, including truffles, chocolate chips and dark chocolate-dredged espresso beans.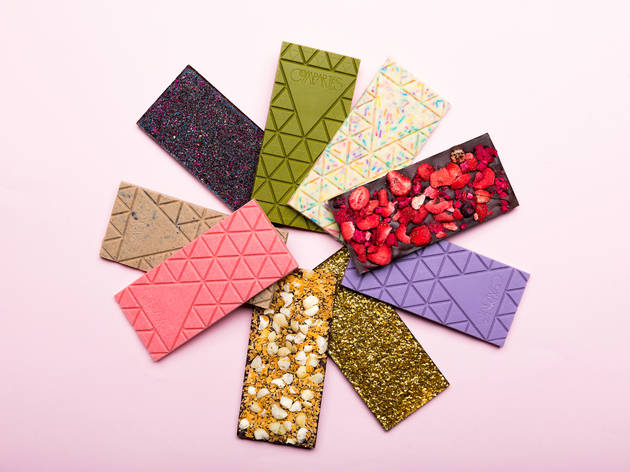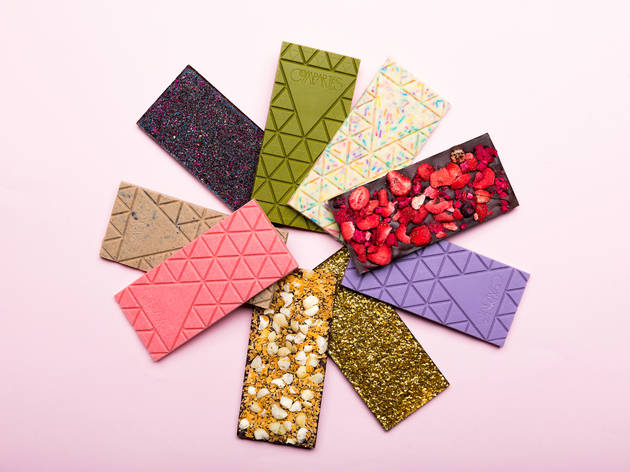 Photograph: Jakob N. Layman
Chocolate is already guaranteed to make your loved ones smile, but Compartes's whimsical bars really up the ante. Their chocolate is studded with everything from Lucky Charms cereal and freeze-dried California berries to potato chips and bits of doughnuts. Looking for something a bit more traditional? A box of glossy, pattern-printed truffles should do the trick.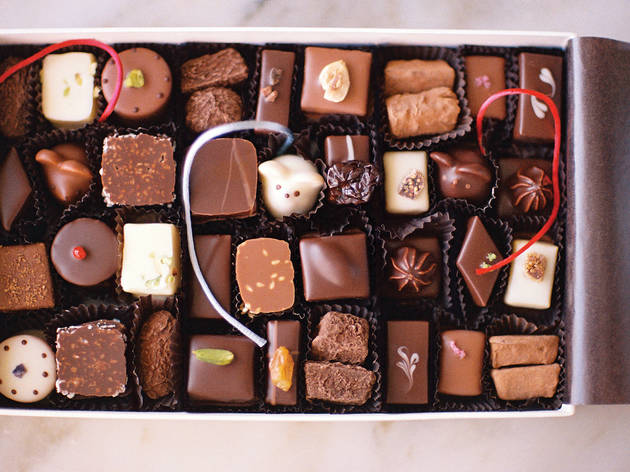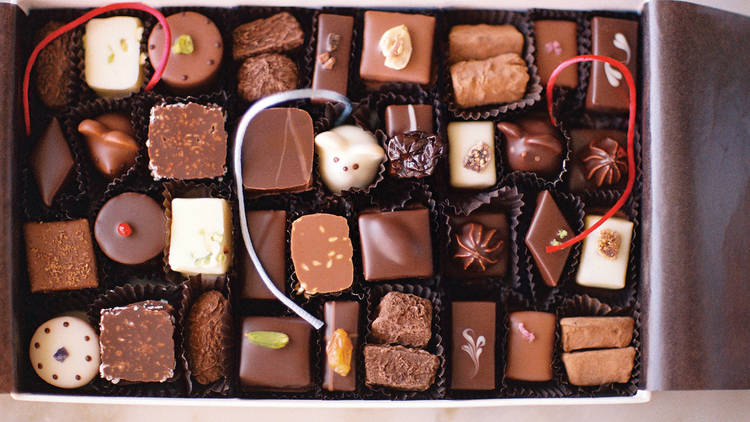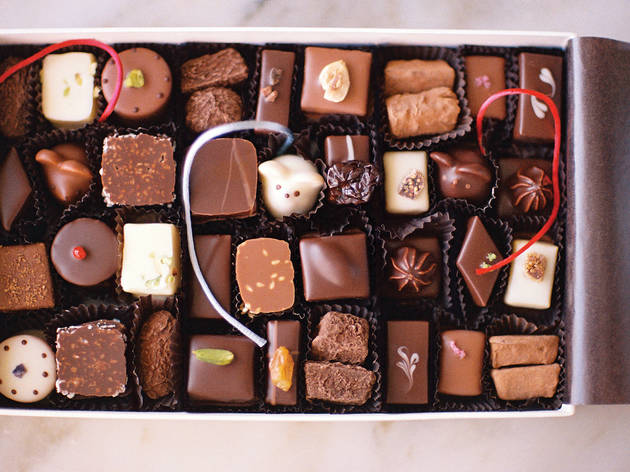 Photograph: John Dolan
With boutiques scattered throughout the country, L.A. Burdick uses classic chocolate-making techniques to churn out beautiful sweets. No order is complete without a signature dark, milk or white chocolate ganache mouse with toasted almond ears and silky tails. They're made by hand using 12 steps over three days, making them all the more special.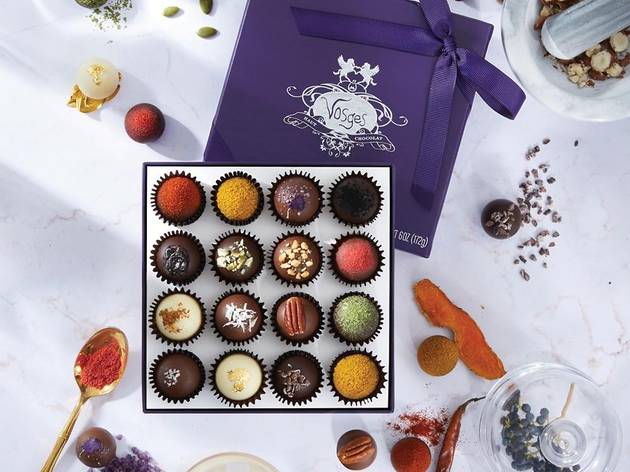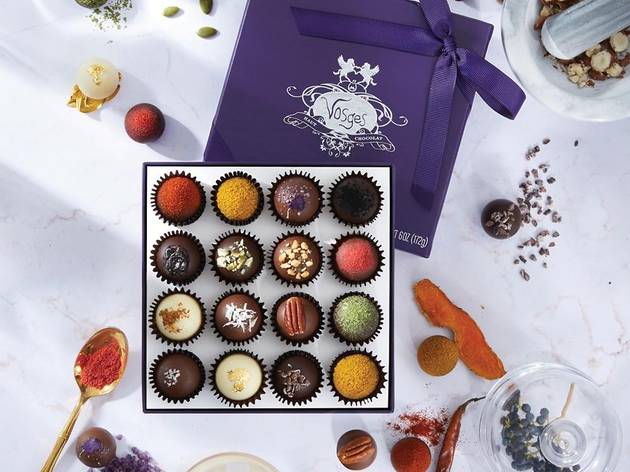 Photograph: Courtesy Vosges
Just like Tiffany has its tell-tale aqua-hued boxed, Vosges packages its pristine chocolates in iconic royal purple packaging. The Chicago-born maker travels the world to find unique ingredients to infuse its chocolates with. The dark chocolate truffle collection is a great place to start, with a curated selection of bon bons that highlight Mexican vanilla bean, sweet Hungarian paprika and wild Tuscan fennel pollen.
11. Cocoa Belle Chocolates
How does Arkansas chocolatier Carmen Portillo set herself apart? Two words: chocolate butter. The spreadable treat pairs well with waffles, croissants, pretzels, apples and anything else that could use a boost. Portillo also cranks out batches of addictive bark in flavors inspired by Southern desserts like Mississippi mud pie and ambrosia. Can't get enough? Sign up for Cocoa Belle's subscription program to ensure you always have chocolate on hand when you need it most.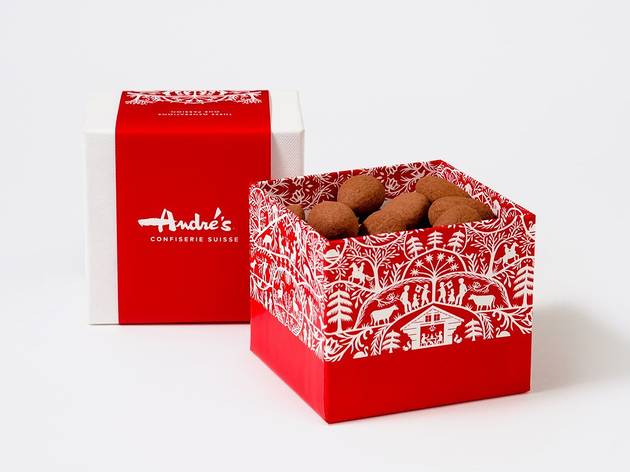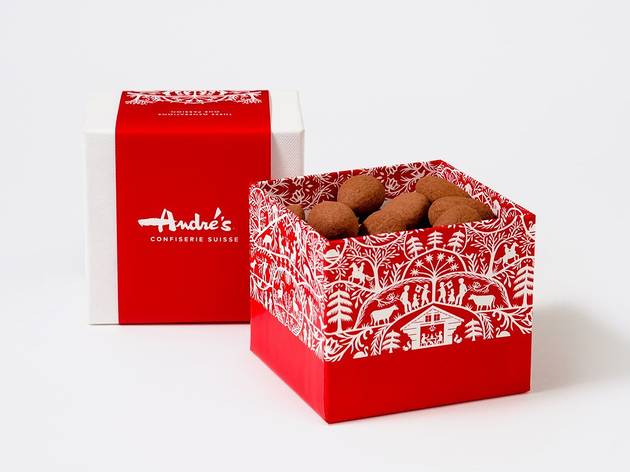 Photograph: Courtesy André's Confiserie Suisse
12. André's Confiserie Suisse
Backed by three generations of Swiss-trained confectioners, André's is the real deal. The Kansas City-based company deals in chocolate-covered orange peels, candies and caramels—among a treasure trove of other treats. Plus, your sweet tooth can rest easy knowing that the family only uses fairly traded, ethically sourced cocoa beans to craft its signature Swiss goodies.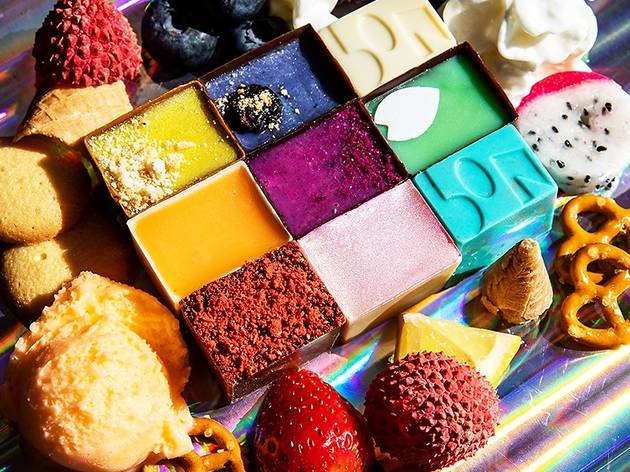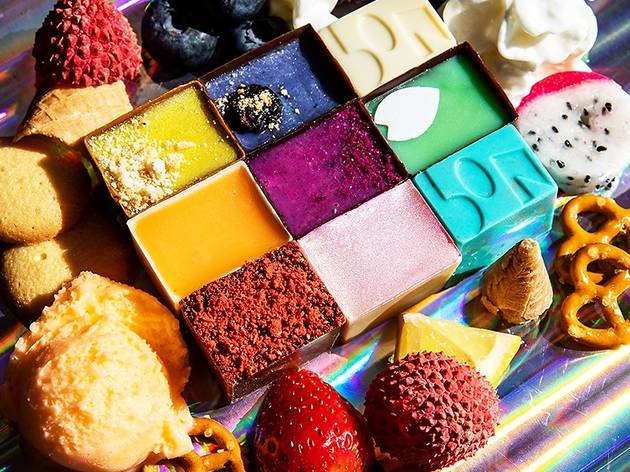 Photograph: Michelle and Chris Gerard
Situated in Detroit, the folks at Bon Bon Bon utilize classic French techniques and local ingredients to create wildly unique flavor profiles. If you really want to treat someone special to something indulgent, sign them up for the Bon of the Month Club (available in three-, six- or 12-month commitments), which gifts them a box of seriously cool chocolates every single month.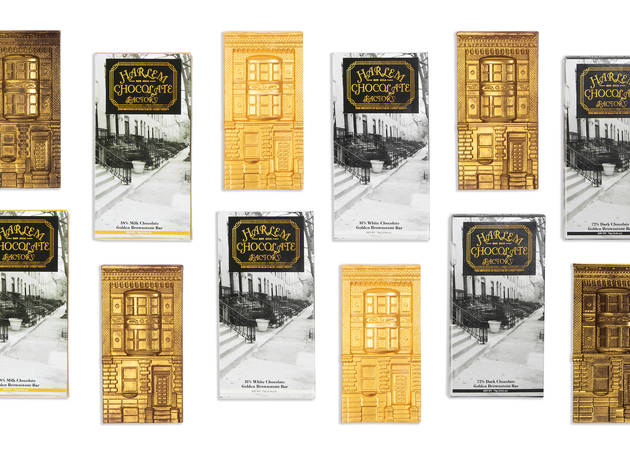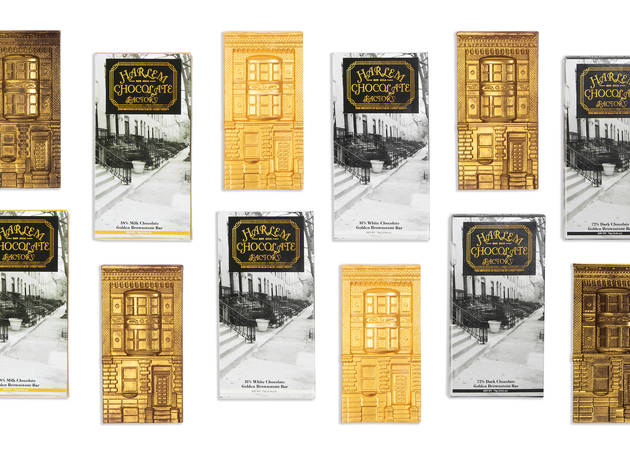 Photograph: M Booth for Harlem Chocolate Factory
14. Harlem Chocolate Factory
Spelman College classmates and friends Jessica Spaulding and Asha Dixon founded this chocolate business back in 2015, when they were hand-wrapping bars in their living room. These days, the women are living the sweet life, thanks to a line of confections that celebrates the cultural experience of Harlem. Perhaps their most popular creation yet is the Golden Brownstone Bar, a stunningly delicious homage to New York architecture.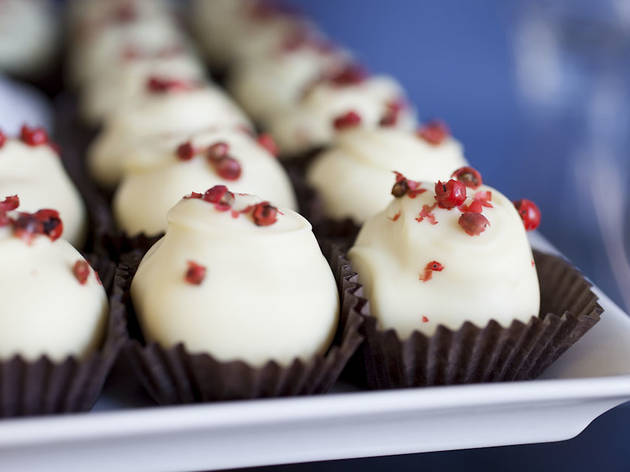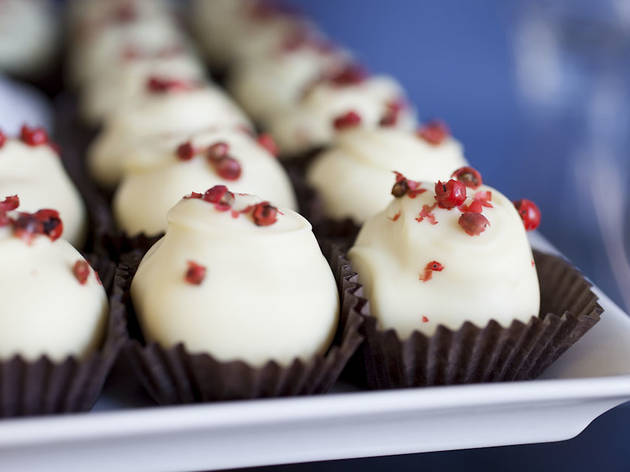 Photograph: Martha Williams
15. Katherine Anne Confections
This Chicago sweets shop deals in truffles, caramels and marshmallows—all of our favorite food groups. Try a little bit of everything, starting with the truffles. We recommend mixing and matching traditional flavors (like hazelnut and java) with some of the more original creations, including goat cheese-walnut, Manhattan cocktail and basil.
Looking for something else to send?
These cheap flower delivery services in the USA are the easiest ways to order a fresh, gorgeous bouquets (and maybe throw in some chocolates) without any hassle. Plus, they deliver all over the country!