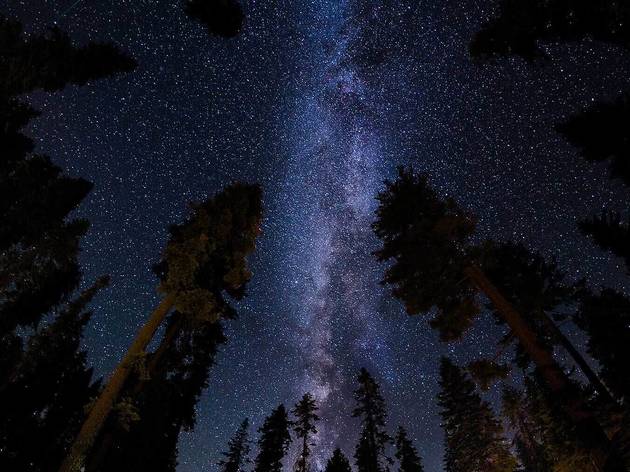 The darkest, clearest places to stargaze in the U.S.
Look up. These mind-blowing places to stargaze in the U.S. offer uninterrupted views of the sparkling night sky.
For most of us, stargazing is a rare occurence. We know what we need—low light pollution and dark, clear skies—but those are hard to come by in cities. Which is why, when we have the chance to road trip out of the city and into one of the best national parks in the U.S., we always take the time to look up. But not every national park is equal when it comes to the best places to stargaze in the U.S. While stargazing in Maui or Joshua Tree are popular destinations, you'll find the clearest skies in less-traveled forests in places like Nevada, Texas and Washington. In fact, a new guide released by star map company Under Lucky Stars ranked the national parks with the best stargazing spots in the States taking into account light pollution, number of visitors and accessibility. So find your binoculars and pack the car—it's time to see some stars.
RECOMMENDED: Your ultimate guide to the great outdoors
Best places to stargaze in the U.S.
Get a house with a view
It may be every little kid's fantasy, but we haven't outgrown the dream of living in a treehouse nestled among the branches.
These glass house Airbnbs might be near civilization, but they feel a world away.
Best selling Time Out Offers