Heads up! We're working hard to be accurate – but these are unusual times, so please always check before heading out.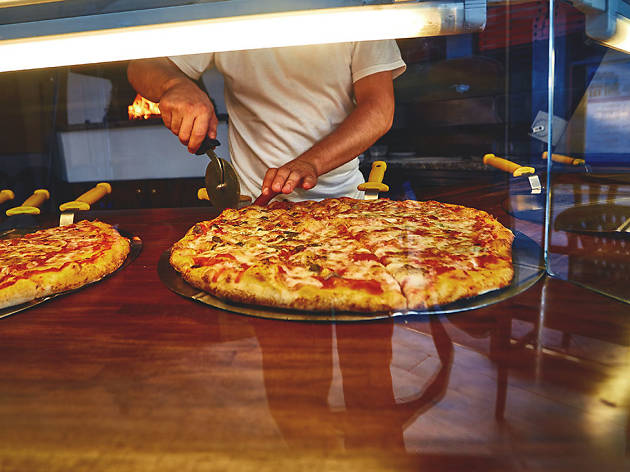 The best guided food tours to take in America
Feast on the country's best dishes from coast to coast on these craveable guided food tours across America
With its geographic, agricultural and ethnic diversity, America offers a plethora of unique dining specialties—no matter which state you call home. Whether you're looking for the best dumplings in America, the best pizza in America or the best BBQ restaurants in America, you'll find it all—and more—within our borders. Relying on your own palate to seek out your city's best eats can be fun, but things really get interesting when you turn to a professional who can steer you towards the most delicious options in your hometown (or the city you're visiting). From a bites-studded New Orleans walking tour to a San Diego tequila tasting, these are the best guided food tours in the U.S.
Best food tours in America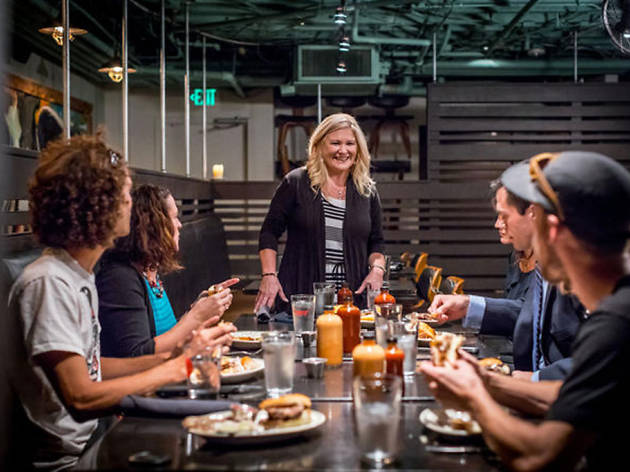 Photograph: Viator
Denver: Downtown food tour
A culinary crossroads that unites the flavors of America's east, west, north and south, the Mile High City is full of fun and delicious bites ranging from spicy green chili to loaded hot dogs. Discover them all on this intimate, small-group walking tour led by a local expert. Over the course of three hours, you'll stroll through the city to sample locally made artisan cheese, fragrant extra-virgin olive oil, super-creamy ice cream and much more. Along the way, admire Denver sites including the Oxford Hotel, Larimer Square and Union Station.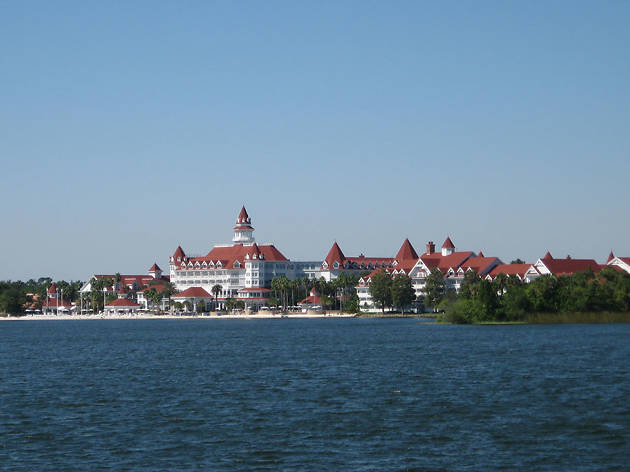 Photograph: Shuttesrstock
Orlando, FL: Food tour of Celebration
A planned community that's essentially an extension of nearby Walt Disney World, Celebration stays true to its name with fun local traditions such as community-wide yard sales, art shows, an exotic car festival and an annual Radio Disney holiday concert. The town also offers an array of tempting eats, including world-class Cuban food and New England-style fried seafood. Try them all on this 2.5-hour guided walk, with stops at a sleek wine bar, a homey ice cream shop and more. All the while, you'll learn about the history, architecture and culture of Celebration.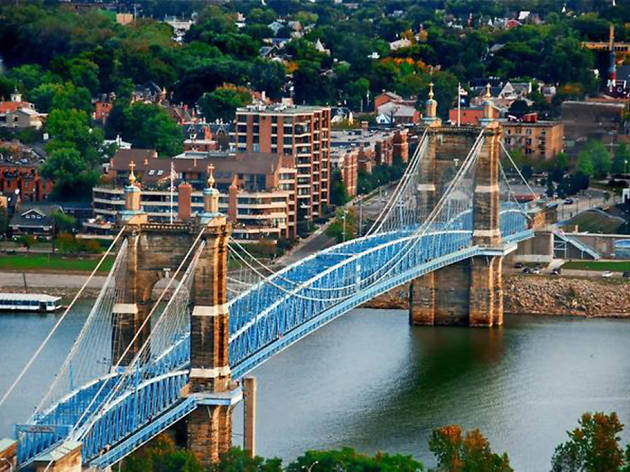 Photograph: Viator
Covington, KY: Roebling Point food and culture tour
This leisurely three-hour exploration of Covington's historic Licking Riverside neighborhood is a culinary delight, with stops at a beloved Irish pub for fish and chips, a smokehouse for addictive chicken wings and craft beer, and a top-rated local tavern for indulgent bread pudding. Fun local sites on the tour include the magnificent John A. Roebling Suspension Bridge as well as the Roebling Murals at the Covington Waterfront.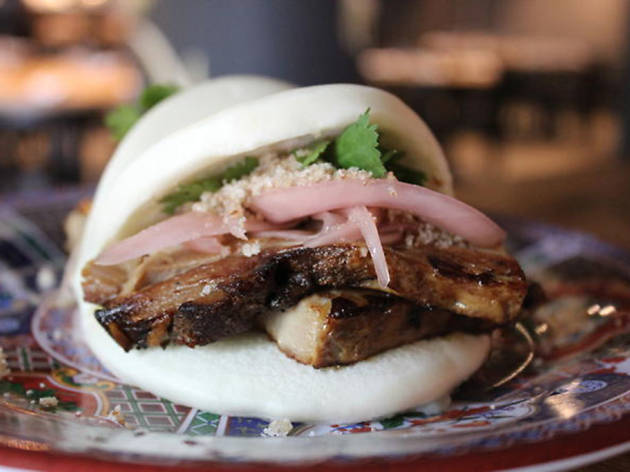 Photograph: Viator
Decatur, GA: Downtown food tour
A delightful detour from nearby Atlanta, Decatur is chock-full of local charm that's best expressed in its wide variety of restaurants, from a craft ramen spot to a Korean BBQ joint. On this three-hour tour, taste the city's local cuisine at six top-rated eateries and enjoy your guide's explanations of Decatur's hidden "Secret Doors," as well as its beloved Valentine sculpture that sits in front of the Old Courthouse.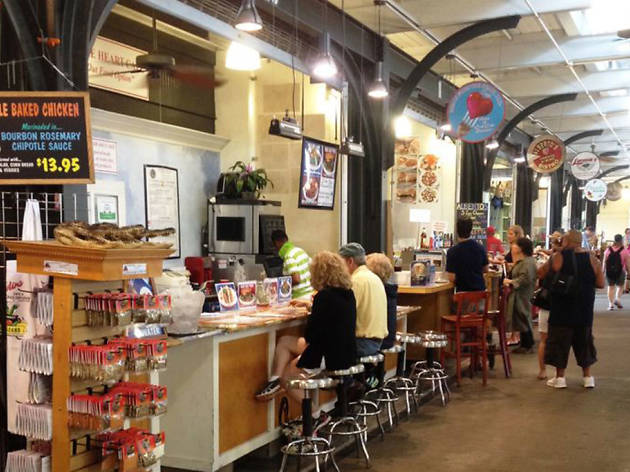 Photograph: Viator
New Orleans: French Quarter walking tour
Few cities in the world are as renowned for their unique food culture as New Orleans, where the decadent yet down-home flavors of Cajun and Creole cuisine are an integral part of the city's identity. On this three-hour tour, you'll be guided through the historic French Quarter by a local expert and stop at the Napoleon House for a classic dish of red beans and rice, the deservedly famous Cafe du Monde for the ethereal, powdered sugar-piled beignets and more. Along the way, gawk at the neighborhood's beautiful, flower-draped wrought-iron balconies.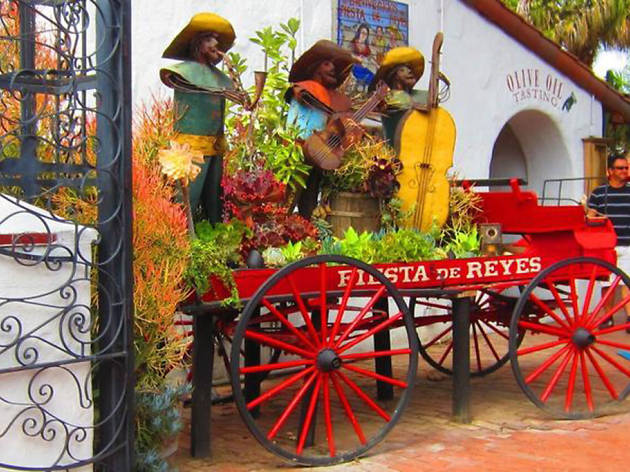 Photograph: Viator
San Diego: Old Town tequila and tortillas tour
One of California's longest-established cities, San Diego boasts a vibrant Mexican influence that permeates everything from its architecture to its food. Explore both on this relaxed two-hour tour, which includes visits to historic sites such as the Old Presidio Historic Trail and the city's first printing press with shots of tequila and tastes of five varieties of homemade tortillas. Additionally, you'll check out one of the oldest haciendas in California as well as a fabulous open-air mercado. Salud!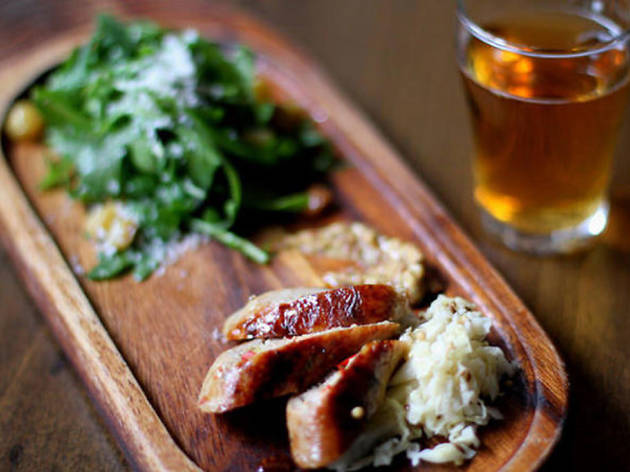 Photograph: Viator
Seattle, WA: Capitol Hill food tour
In a city that's densely populated with excellent restaurants, cafes and street food, Seattle's Capitol Hill neighborhood stands out for its diversity of incredible eats. This leisurely two-hour food tour provides tastes of more than 14 of the area's best, including cupcakes, Montreal-style wood-fired bagels, hard cider and Thai pork rice. As you eat, your guide will provide insider info on the neighborhood's nightlife and entertainment districts as well as its counterculture communities.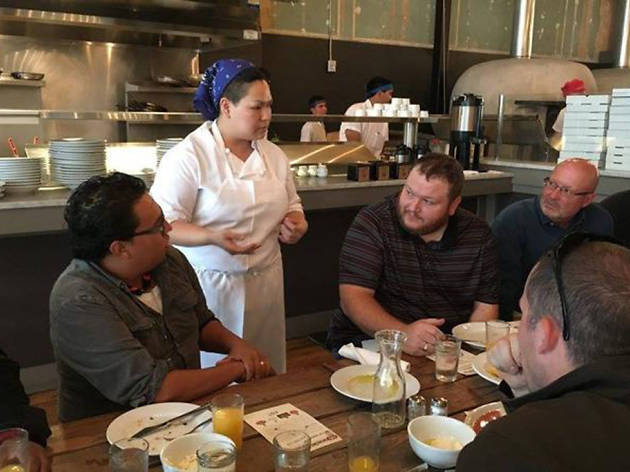 Photograph: Viator
Jersey City, NJ: Downtown food tour
Affordable real estate just a stone's throw from downtown Manhattan has fostered an incredibly diverse culinary scene in Jersey City, where authentic Indian cuisine, killer tacos and red-sauce Italian alike thrive. Check them out on this three-hour guided tour, with stops at area favorites for burgers, pizza, tacos, ice cream and more. Additionally, you'll have the chance to meet restaurant owners and chefs and hear their stories, as well as be schooled in the history and fun facts of the area.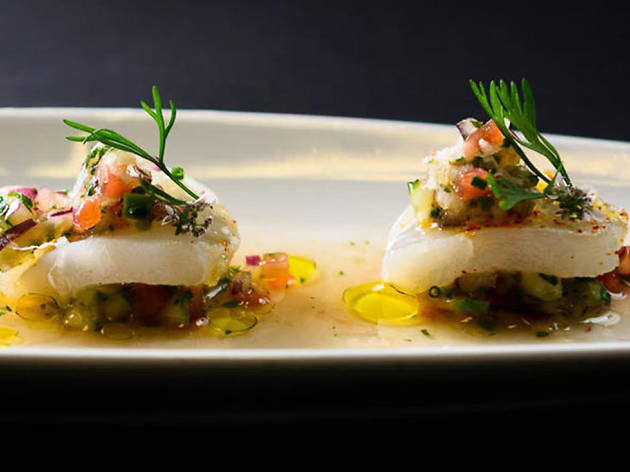 Photograph: Viator
Providence, RI: Downcity food tour
Providence's premier art-and-culture-saturated district, Downcity is the perfect backdrop for this tasty three-hour guided food tour. Stopping at six or more eateries, you'll indulge in the area's fresh New England cuisine, including coal-fired pizza, craft beer and Parisian-inspired pastries. Along the way, your guide will point out hidden murals and art, architectural gems and hard-to-find speakeasies, and provide info on fun local festivals and entertainment.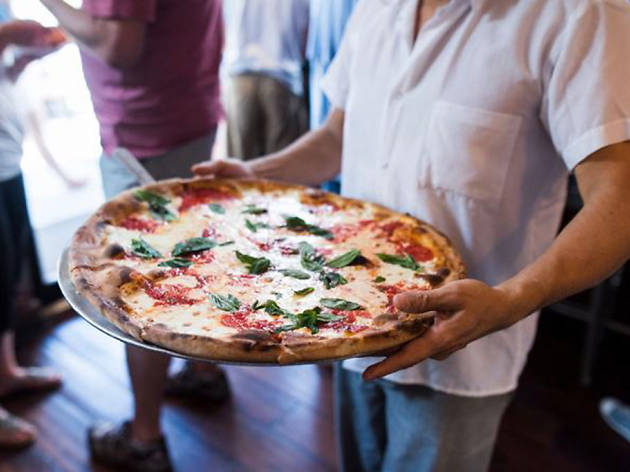 Photograph: Viator
Brooklyn: Food and culture tour
In a city whose worldwide reputation for excellent food knows few parallels, the borough of Brooklyn is currently the undisputed center of culinary innovation. This generous 4.5-hour tour will provide intimate access to three Brooklyn neighborhoods' best eats: locally roasted coffee in hipster capital Williamsburg; traditional Polish fare in river-adjacent Greenpoint; and bean-to-bar chocolates in downtown's DUMBO. At the end of the day, walk off all the calories at the recently re-constructed Brooklyn Bridge Park (make sure you bring your camera for the incredible views of the Manhattan skyline).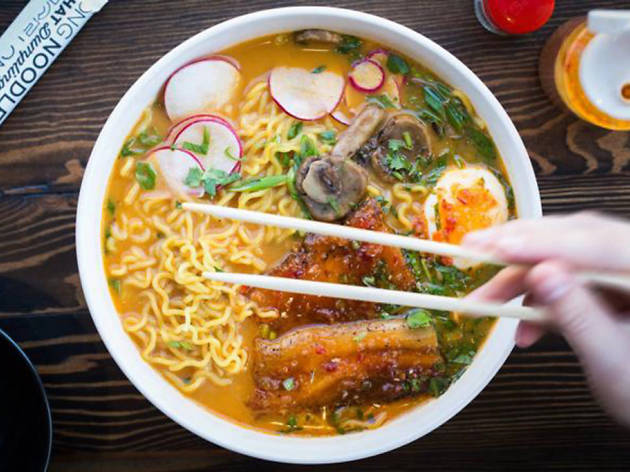 Photograph: Viator
Chicago: Wicker Park food tour
The Windy City's Wicker Park neighborhood is a foodie's dream, boasting an array of acclaimed restaurants that cuisine-hop from traditional American to Korean to Mexican and many, many more. On this two-hour tour, you'll cover just four square blocks but delve into a wide variety of bites, from critically adored southern BBQ to sustainable butchery cuts. Your knowledgeable guide will fill you in on some of the area's history, tracing Chicago's food scene back to the famous World's Columbian Exposition and explaining how it translates into the bustling melting pot of today.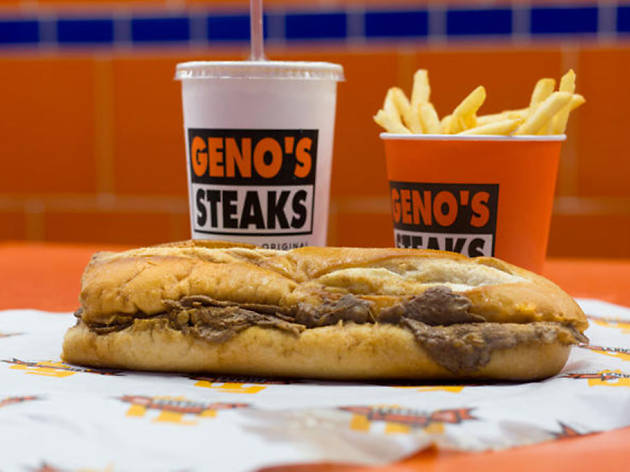 Photograph: Viator
Philadelphia: Iconic foods tour
On this 2.5-hour guided tour of one of Philly's oldest neighborhoods, Manayunk, you'll get your fill of iconic foods that go beyond the cheesesteak (though don't worry, you'll have the chance to scarf one of those down, too). You'll sample seven additional Philly classics, including tomato pie, soft pretzels and Italian pastries. Steeped in history as Philadelphia is, you'll also learn about the classic architecture of the neighborhood and its iconic row houses, and engross yourself in historical and cultural anecdotes that are sure to stick with you long past the tour's end.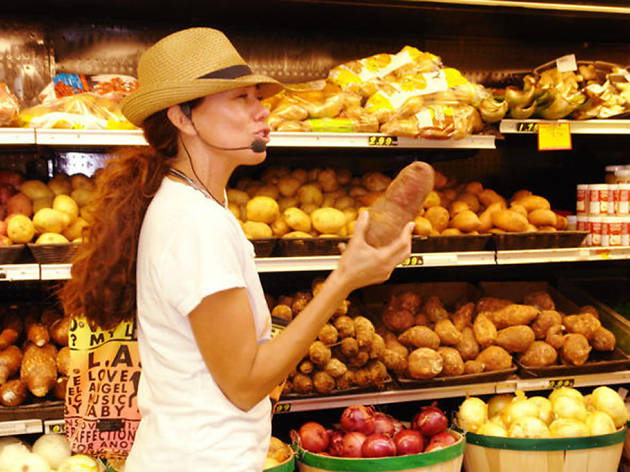 Photograph: Viator
Miami: Little Havana food and walking tour
The beating heart of Miami both culturally and gastronomically, Little Havana's vibrant sights, smells and tastes are worth an extended visit. That's exactly what you'll get on this two-hour walking tour of the neighborhood, guided by a local expert who will steer you toward essential Cuban treats including guava pastries, chicken plantain cups and mamey ice cream. The tour is also steeped in history and culture: you'll meet local artists, watch cigar rollers and listen to traditional Cuban music, leaving with a full belly and a ton of knowledge about Little Havana's history, culture and Cuban cuisine.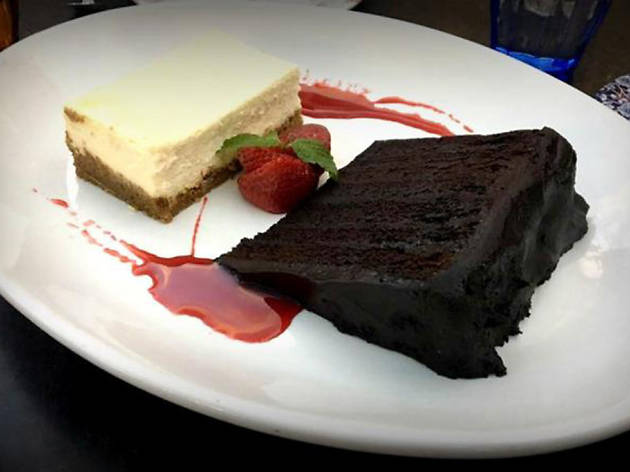 Photograph: Viator
Las Vegas: Dessert walking tour on the Strip
This one's for the sweet tooths among us: The afternoon crawl along Vegas' famed Sunset Strip will make a variety of stops for treats including small-batch chocolates, hand-dipped Hawaiian shortbreads, high-end dessert liquors and a special tiramisu prepared tableside. You'll also soak up some of Vegas' most interesting and fun facts, and leave with a doggy-bag of gourmet cookies.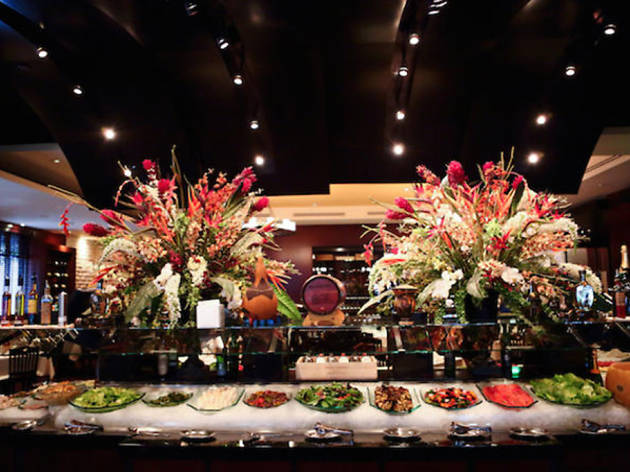 Photograph: Viator
Austin: San Jacinto walking food tour
Austin's gastronomic scene is among the most vibrant in the state and this three-hour walking tour will make stops at the best of the city's varied restaurants. Selections change by the day but expect to sample a range of fare, from classic Texan BBQ to Mexican-inflected tacos and tamales. As you stroll down the corridors of San Jacinto and Congress, you'll soak up the ultimate mixture of Texan culture, history, food and fun.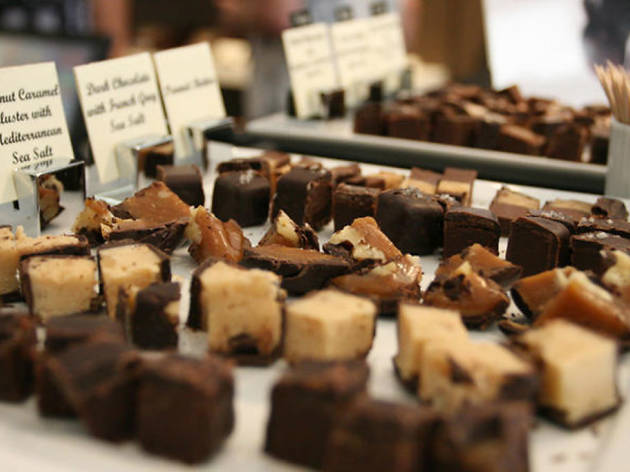 Photograph: Viator
Los Angeles: Best of Hollywood food tour
Few American cities are as famed for their cuisine as LA, where authentic Thai, Mexican, Chinese and pan-American flavors stew into a delightful melting pot that pleases all palates. On this lengthy four-hour walking/driving tour of Hollywood, you'll get to sample delicious bites at five hotspots: think addictive mini tacos, Jewish pastrami on rye, lush orange blossom ice cream and dense handmade truffles. Additionally, your guide will school on some classic LA history and trivia while you get to marvel at the Hollywood sign and legendary TCL Chinese Theater.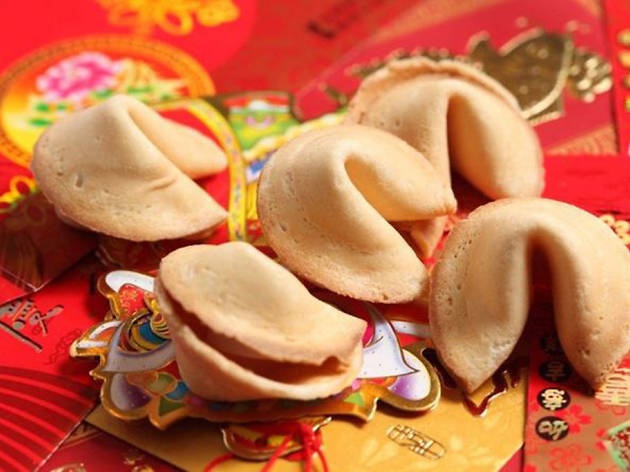 Photograph: Viator
San Francisco: Chinatown walking tour
San Francisco is home to the nation's largest and oldest Chinatown, a neighborhood packed with rich history, deep cultural traditions and, of course, amazing food. During this two-to-three-hour walking tour of the area, your knowledgeable guide will lead you to both popular and off-the-beaten path locations, including an authentic Buddhist temple, an herbal pharmacy and Waverly Place, an unassuming two-block-long alley full of interesting history. You'll visit a fortune cookie factory and sample fresh, warm cookies, then conclude the tour with an unbelievable 10-course dim sum lunch featuring Shanghai pork dumplings, chicken chow mein and sesame balls stuffed with sweet red bean paste.