Heads up! We're working hard to be accurate – but these are unusual times, so please always check before heading out.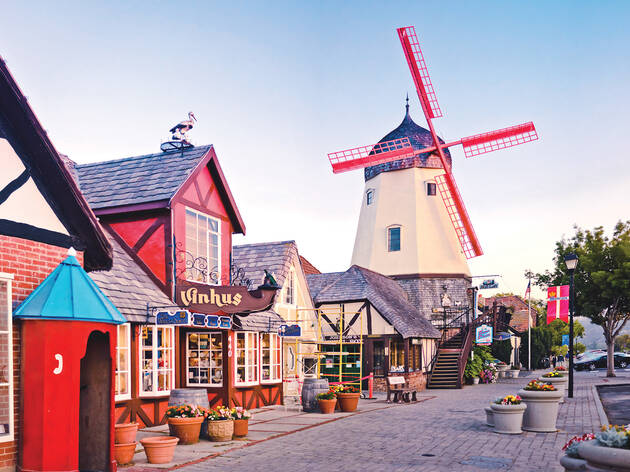 These U.S. cities will make you feel like you're in Europe
You don't have to travel across the Atlantic to feel like you're in Europe this year, just head to one of these cities in the U.S. instead
Was your European vacation a bust this year? Thankfully, though Americans are still banned from actual Europe, you don't have to hop on a plane to feel like you're in the old country. From a Danish settlement in California to a Florida town that was founded by the Spanish more than 500 years ago, cities across the United States offer the same charm and dated architecture as the European continent (castles and beer included!). So if you're looking to recreate your summer in Greece or Germany, look no farther than these cities in the USA that will make you feel like you're in Europe afterall.
RECOMMENDED: The most stunning castles in the U.S.
U.S. cities that look like Europe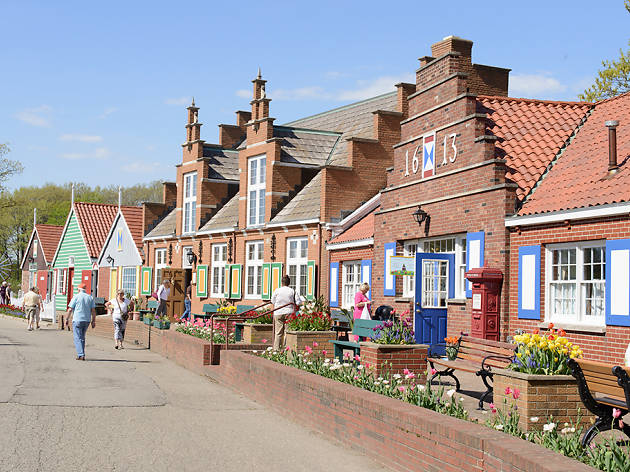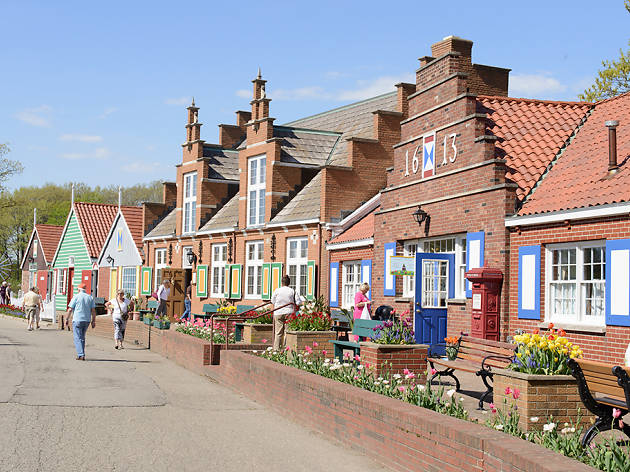 Photograph: Dan Irving
Once a stronghold of Calvinist separatists who arrived in Michigan from the Netherlands in the mid-19th century, the town of Holland continues to celebrate its Dutch heritage. To go Dutch for the day, start with the flaky, almond paste-filled bankets at deBoer Bakkerij. Afterward, head across town to Veldheer Tulip Gardens, where 5 million of the eponymous flowers explode into bloom each spring, or opt for a leisurely stroll around Windmill Island Gardens, a picturesque park centered around a 250-year-old Dutch windmill purchased by Holland residents in the 1960s.
Discover the best things to do in Michigan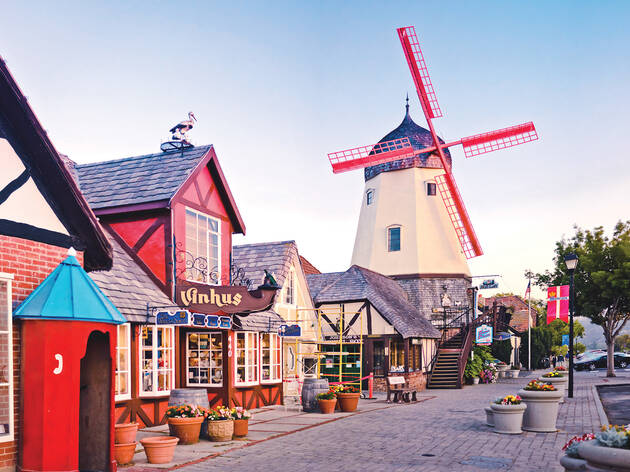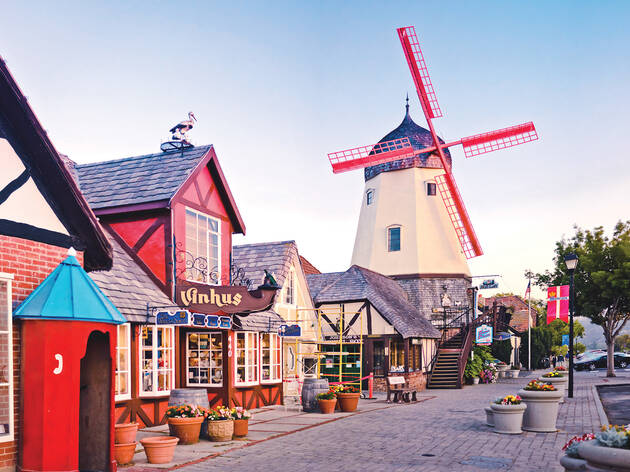 Photograph: Courtesy Shutterstock
After Danish immigrants grew tired of Midwestern winters, they began to make their way west and eventually settled in California's pastoral Santa Ynez Valley. Though you won't find many Danes in Solvang anymore, you will find wooden windmills, rural houses and a replica of Copenhagen's Round Tower. The post-WWII structures are as touristy as they are charming; walk around town to find an assortment of Christmas shops, Hans Christian Andersen and Little Mermaid keepsakes, and sort-of-Danish bakeries.
Discover the best things to do in California
The oldest city in the U.S., St. Augustine, on Florida's Atlantic coast, was founded in 1565 by Spanish colonizers and rivals any city in Spain for a beachy vacation. Among its oldest treasures are the imposing Castillo de San Marcos, a 17th-century Spanish stone fortress with views of the St. Augustine Inlet, the oldest wooden schoolhouse, and The Fountain of Youth Archaeological Park, where you can learn about the Spanish founders and the Native Americans who they displaced. Head to the Lightner Museum, a marvel of the Spanish Renaissance Revival style to see more antiquities.
Discover the best things to do in St Augustine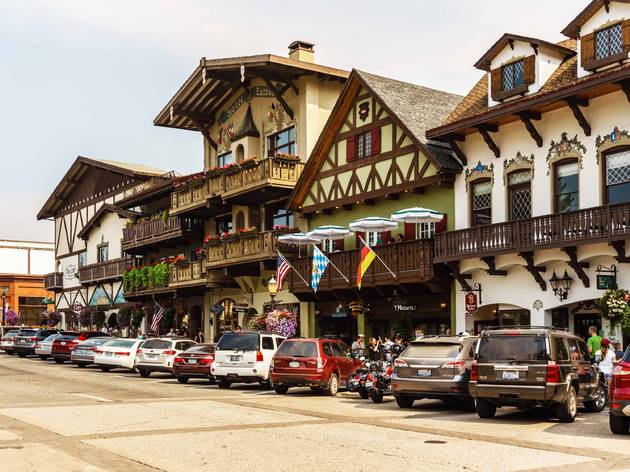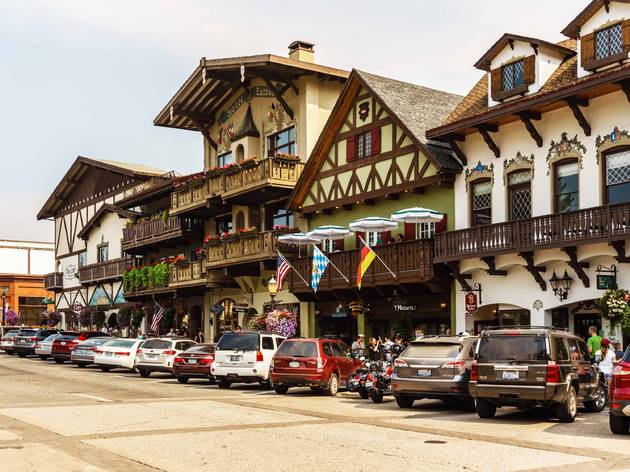 Photograph: Shutterstock
Inspired by the Cascade Mountains that surround the town, Leavenworth was remodeled to resemble a German village in the 1960s. But the town didn't stop at aesthetics. In addition to architectural updates that turned the PNW city into a Bavarian-style village, restaurants serving German beer and food now line the main street and a The Nutcracker Museum displays thousands of nutcrackers, some dating back centuries. The town also engages in a series of European-inspired events; Head to Leavenworth in the fall and winter for an Autumn Leaf Festival and the Christmas Lighting Festival.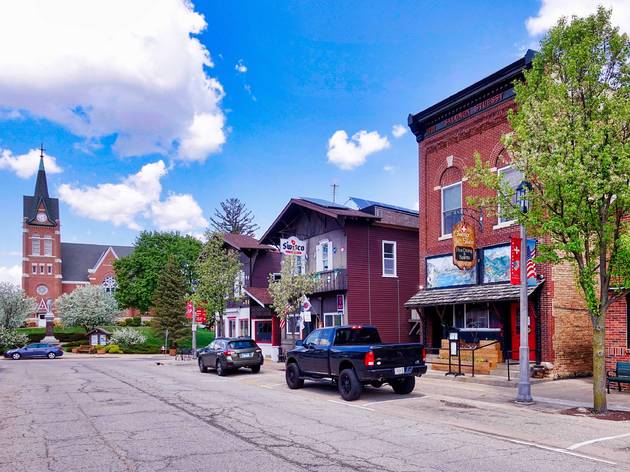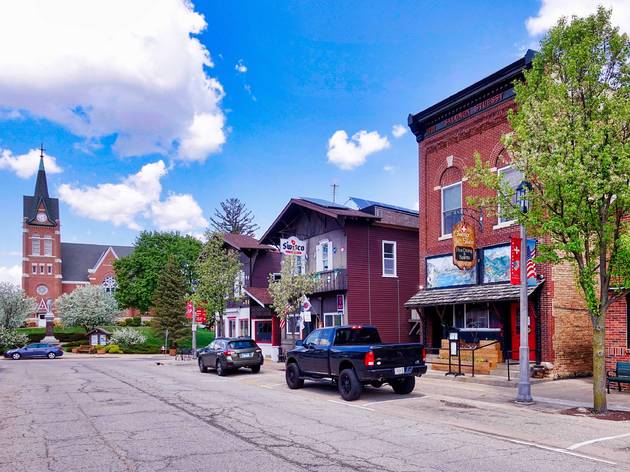 Photograph: Shutterstock
New Glarus, a 19th-century Swiss settlement that still prides itself on its chalet-style look and old-world charm, offers some of the very best beer, cheese and farms in the Midwest. Only-in-Wisconsin beers such as Spotted Cow, Moon Man and other New Glarus Brewing brews are worth the trek alone, but for the full effect visit the village during one of its annual events, like June's Polkafest or September's Wilhelm Tell Festival and Oktoberfest celebrations.
Discover the best things to do in Wisconsin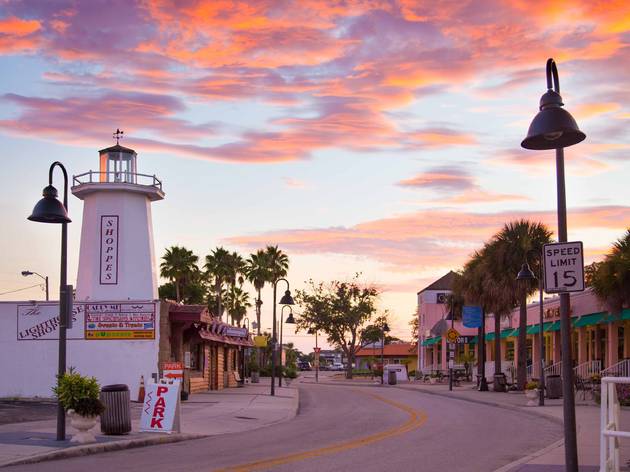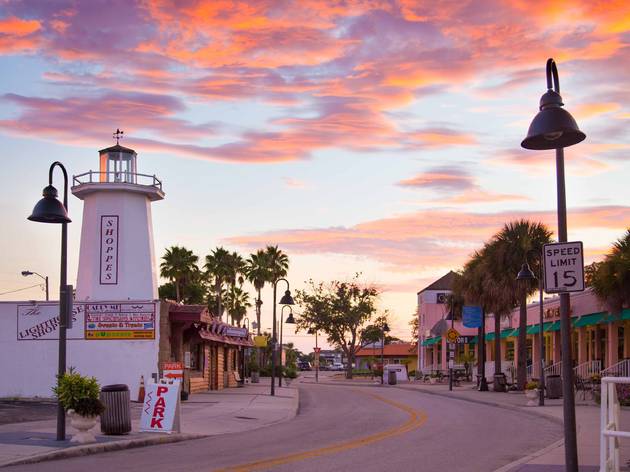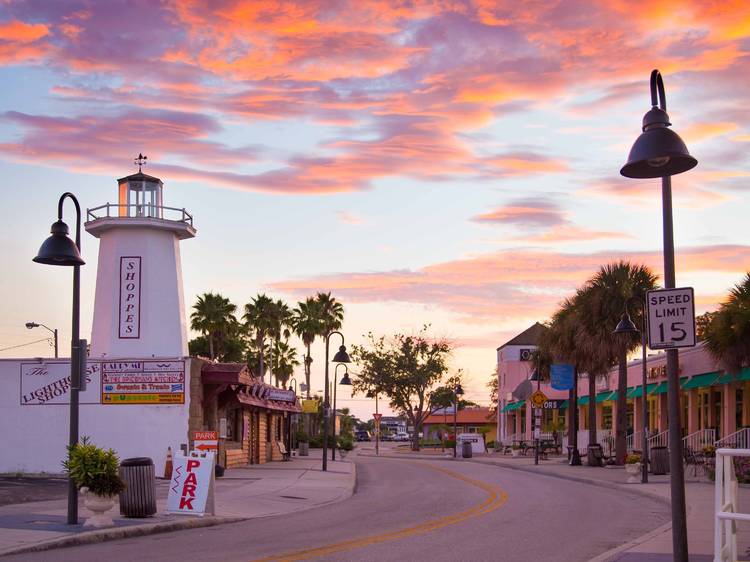 Photograph: Shutterstock
If you can't make it to Santorini this year, the next best thing just might be in Florida. This city on the gulf is known for three things: being the "sponge capital of the world;" having 51 miles of pristine waterline; and its Greek heritage. Greek eateries line the main street, Dodecanese Boulevard, a legacy of the Greek sponge divers who settled here in the early 1900s. Spend your time browsing art galleries, antiques stores, and specialty shops housed in buildings first built in the 1800s.
Discover the best things to do in Florida
Want to see more cool places in the USA?
You don't have to hop on a plane to feel like you're in the old country.
Who's ready for an amazing cross-country trek?