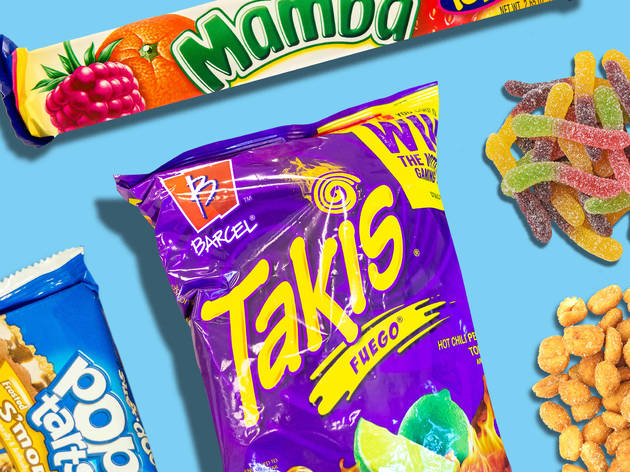 The 17 best gas station snacks, ranked
From beef jerky to cosmic brownies, these are the treats we reach for on the road.
Half of the fun of being on the road is eating whatever the hell you want, dictated solely by what's off the next exit. And though you can't always predict which fast food restaurant you'll happen upon, there's one constant that unites all road trippers: the gas station. Stretch your legs, pump some petrol and head inside to explore the wonderland that is the snack aisle. Whether you reach for savory or sweet, everyone has their go-to gas station eats. Here, we rank the all-time best—from sour worms and takis to beef jerky and Combos. If it's healthy treats for the road you're looking for, you've come to the wrong place. Without further ado, let's put the pedal to the metal and dig into the tastiest gas station snacks around.
RECOMMENDED: The best US road trips for epic drives
Best gas station snacks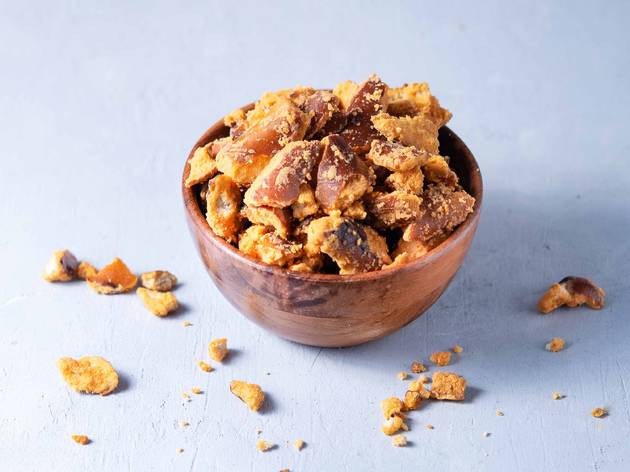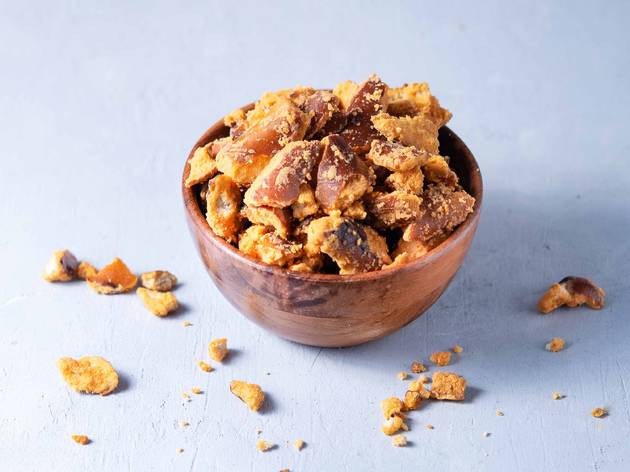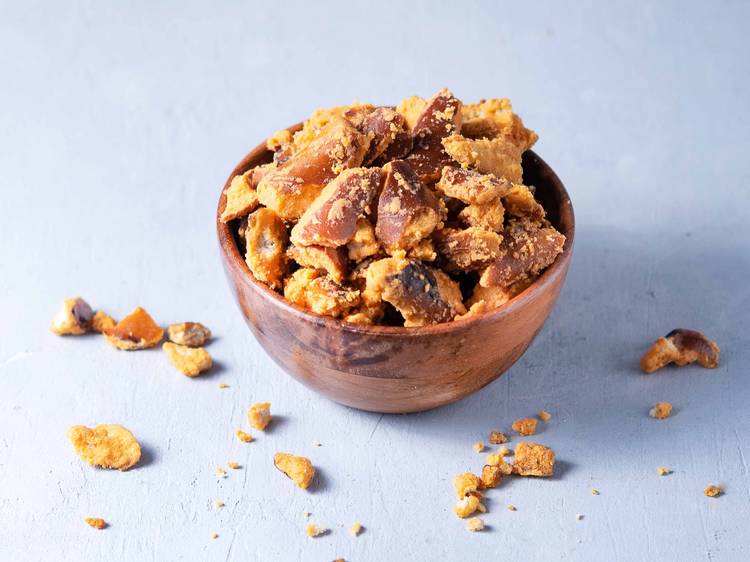 Photograph: Shutterstock
17. Snyders of Hanover Honey Mustard and Onion Pieces
These pungent honey mustard and onion-flavored pretzel chunks aren't great for a romantic road trip with a new love interest. But for all other travel circumstances, they'll do just fine. Do yourself (and your carmate) a favor and grab a pack of gum as a palate cleanser.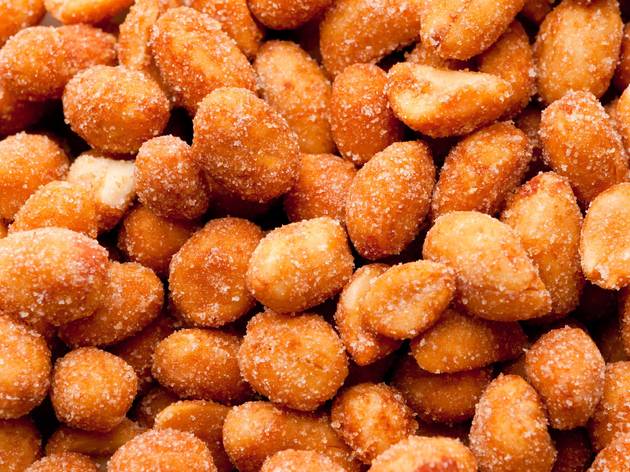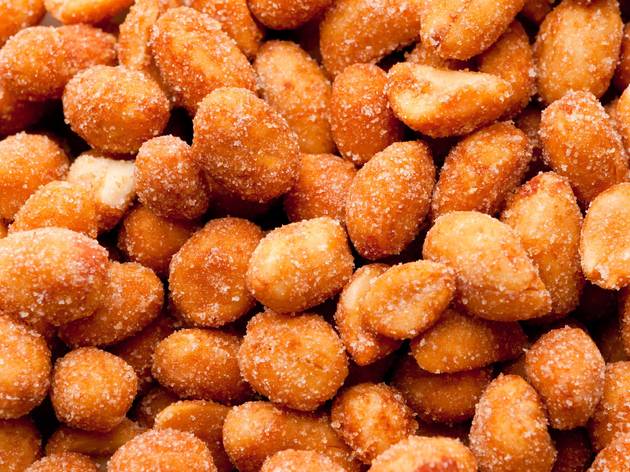 Photograph: Shutterstock
16. Honey-roasted peanuts
Admittedly not the sexiest snack on this list, honey-roasted peanuts are more of a sleeper hit that you should stash away in your glove compartment for a long stretch of freeway driving. Equal parts savory and sweet, these dressed-up nuts hit the spot when you're fresh out of podcasts and miles from your destination.
You'll giggle like a pre-teen when you see it: a full pickle floating in brine packed inside a clear plastic bag. You're going to want to open this sucker before hopping back in the car—just be sure to drain the juice and hang onto the bag for handling purposes.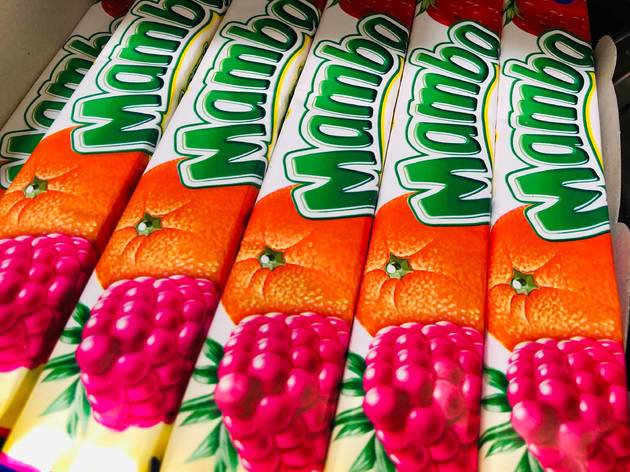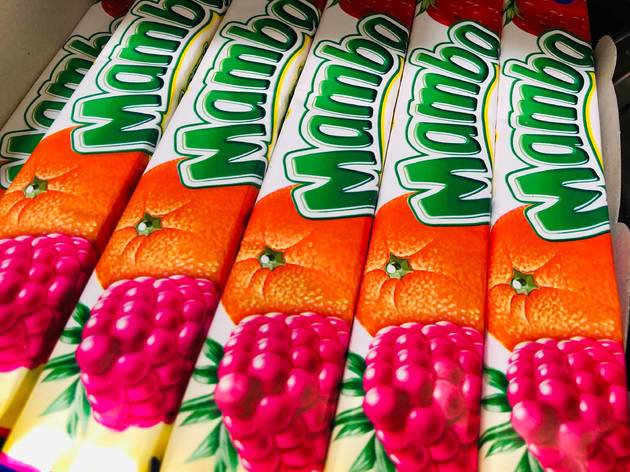 Photograph: Shutterstock
We're not trying to pick a fight, but Mambas beat Starbursts any day of the week. The chew is a bit more satisfying, and the flavors are slightly creamy in nature. Each pack contains 18 individually wrapped fruit chews in four flavors (lemon, orange, raspberry and strawberry), so it's easy to make them last for a few days if you have the will power.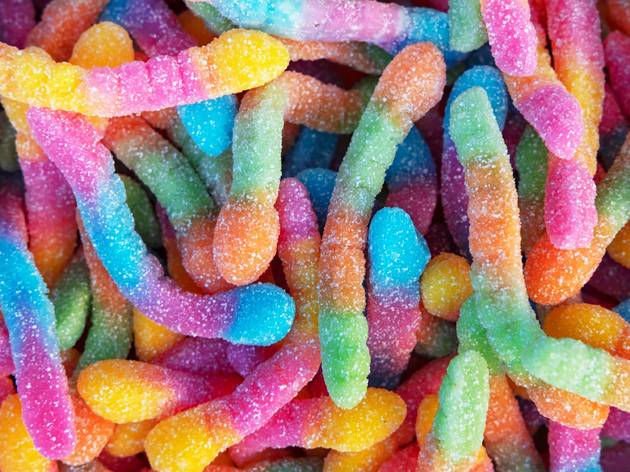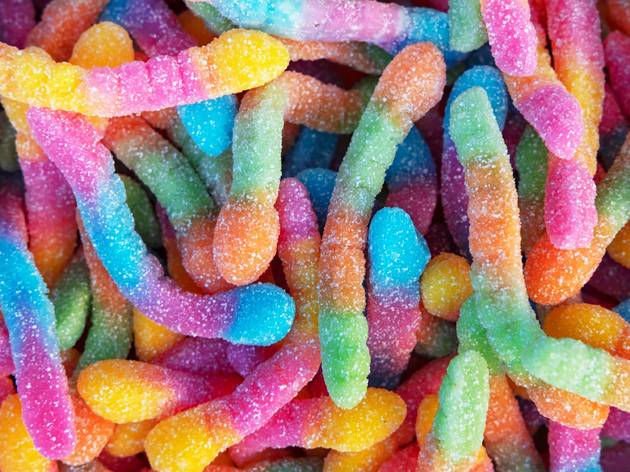 Photograph: Shutterstock
Sugary worms coated in even more lip-puckering sour sugar? They're nutritionally null, but these neon-hued creepy crawlers will provide the short-lived energy boost you need to make it through the final slog of your journey.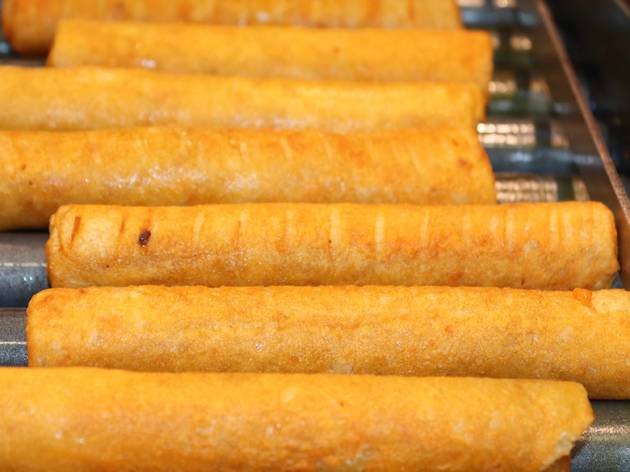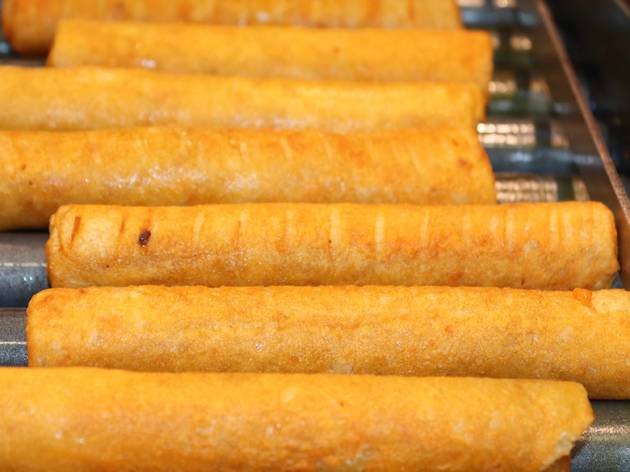 Photograph: Shutterstock
Repeat after us: You are not above gas station taquitos. These cylindrical handheld treats beckon from the roller grill near the register. Go ahead and give in—whether you like 'em stuffed with cheese and chicken or laced with jalapeño cream cheese.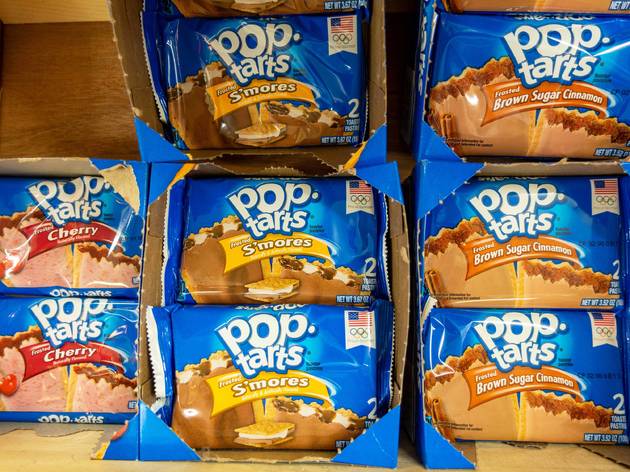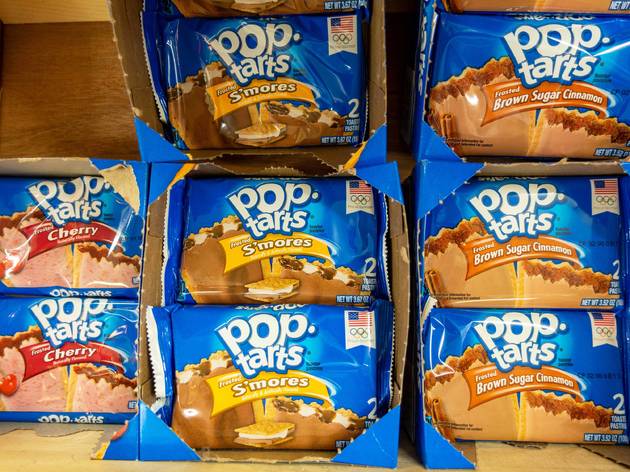 Photograph: Shutterstock/Joni Ha
Gas stations aren't exactly known for their breakfast options, unless you delight in green bananas and sugary lattes (and if you do, no judgment!). But if you venture into the snack aisle, you might just find a little blue packet of hope in the form of Pop-Tarts—s'mores is the way to go, sushine!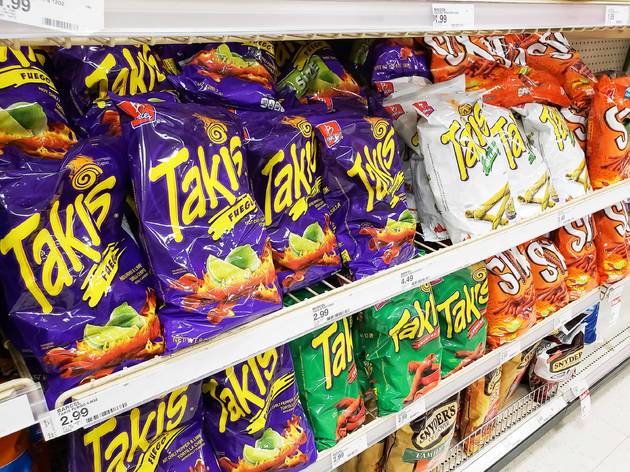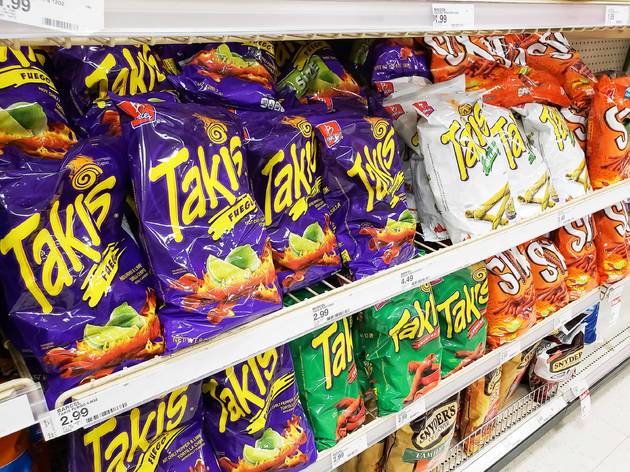 Photograph: Shutterstock/David T
Worried that you're dulling your taste buds on bland fast food burgers? Bring them back to life with Takis Fuego, which boasts the terrifying tagline "A bite of lava." These addictive rolled tortilla chips are seasoned with hot chili pepper and a hint of lime, so grab a drink from the cold case to tame the heat.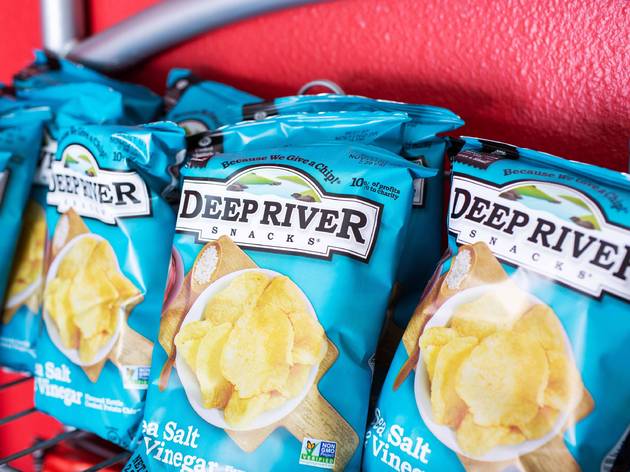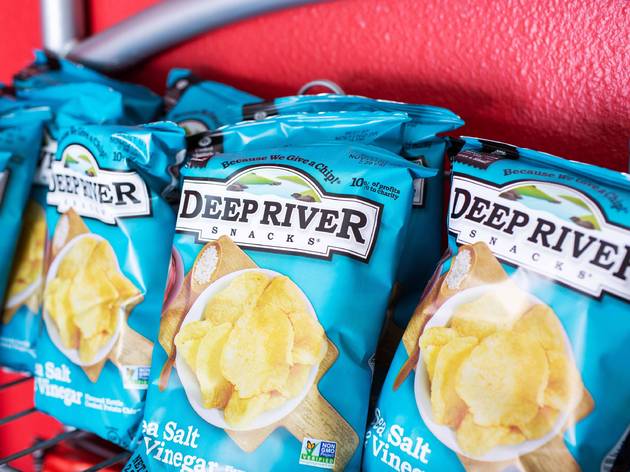 Photograph: Shutterstock/David T
9. Salt and vinegar chips
The open road is the perfect place to rediscover an old favorite, and who doesn't have a soft spot for salt and vinegar chips? Whether you like the kettle variety or the good old-fashioned oil-dappled kind, the allure of tongue-puckering vinegar is irresistible. Pair it with something chocolatey for the ultimate match.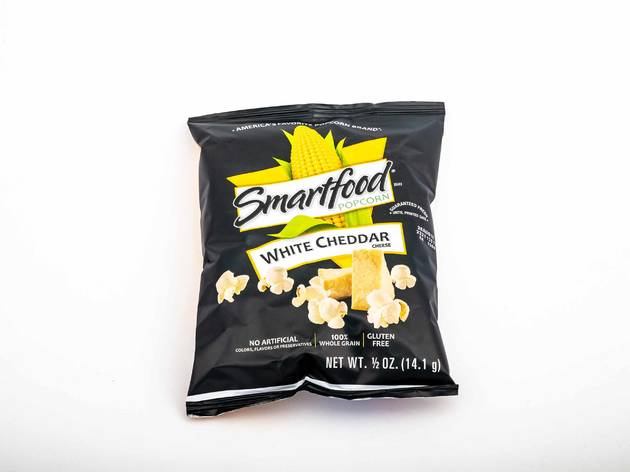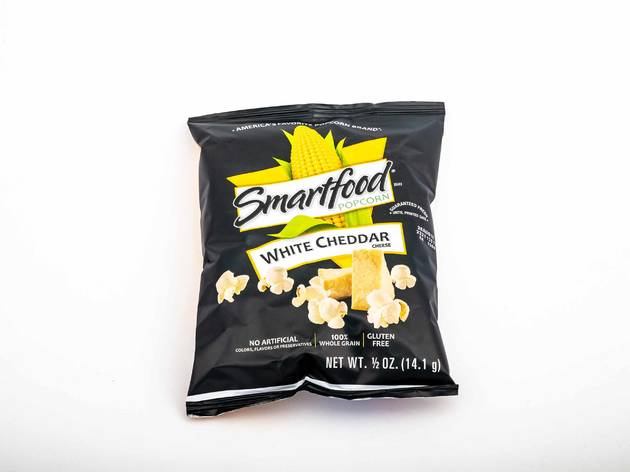 Photograph: Shutterstock/Darryl
8. Smartfood white cheddar popcorn
The happy medium between butter-drenched movie theater popcorn and dried-out "health" popcorn, Smartfood's white cheddar variety tastes indulgent (cheese powder for the win!) without the caloric overload.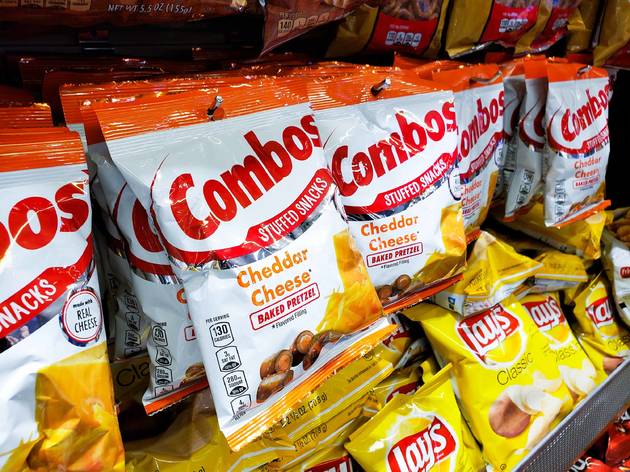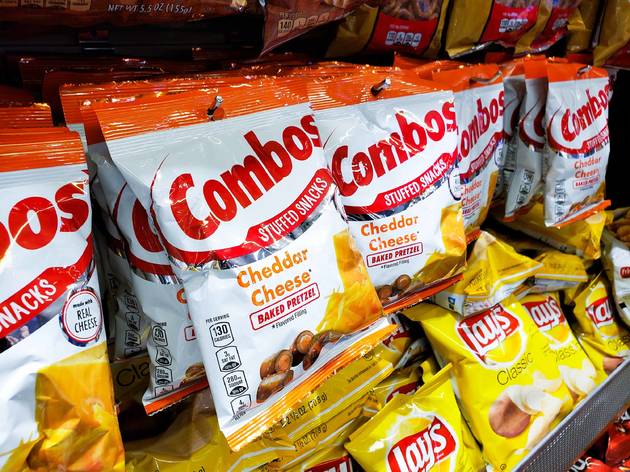 Photograph: Shutterstock/David T
7. Cheddar cracker Combos
Combos are quite possibly the ideal savory snack for the road. They're not greasy like chips, and they wear their flavor on the inside, so your fingers won't be coated in cheese powder after devouring a bag. You'll find them in a variety of flavors—from pepperoni pizza to buffalo blue cheese—but cheddar cracker is an untouchable favorite.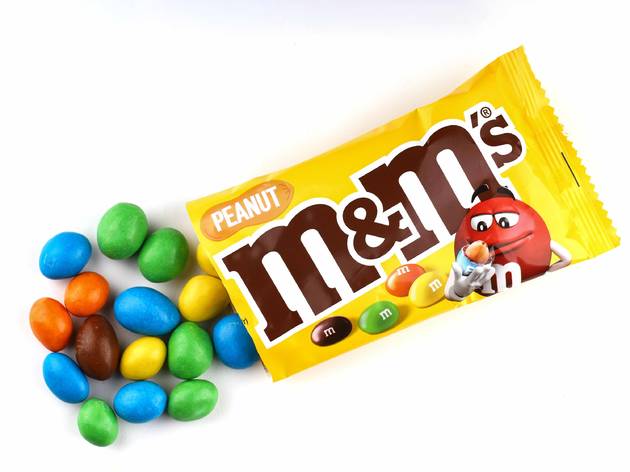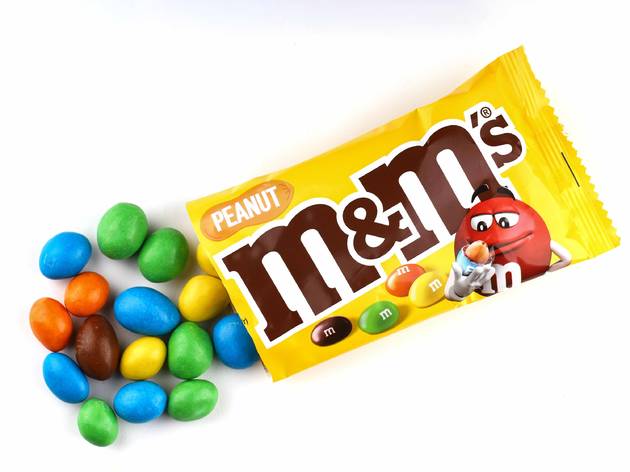 Photograph: Shutterstock
Can't decide between salty and sweet? Chocolate-coated roasted peanuts should do the trick. Easy to pop on the go and perfectly sized to stash in the cupholder, peanut M&M's are a classic car pleaser—no matter who you're traveling with.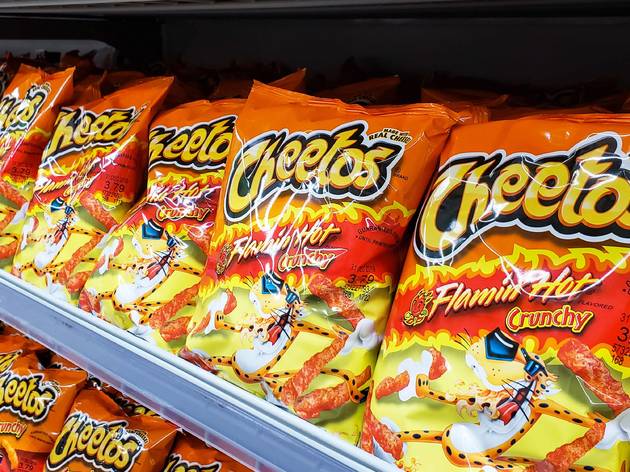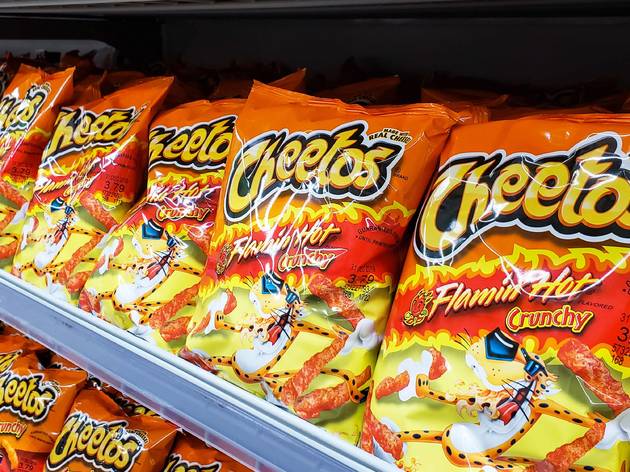 Photograph: Shutterstock/David T
Sorry, drivers: This one is for co-pilots only—unless you're cool with coating your steering wheel in bright-red Cheeto dust. The mess factor of consuming these cheesy puffs is balanced out only by the tounge-tingling reward that comes with them. Here's hoping you packed some Wet Naps!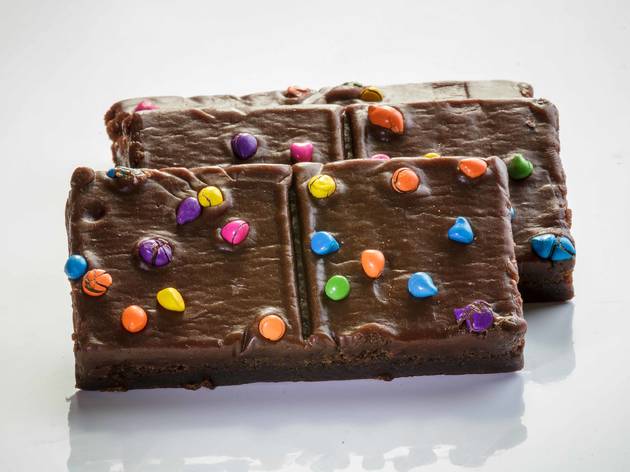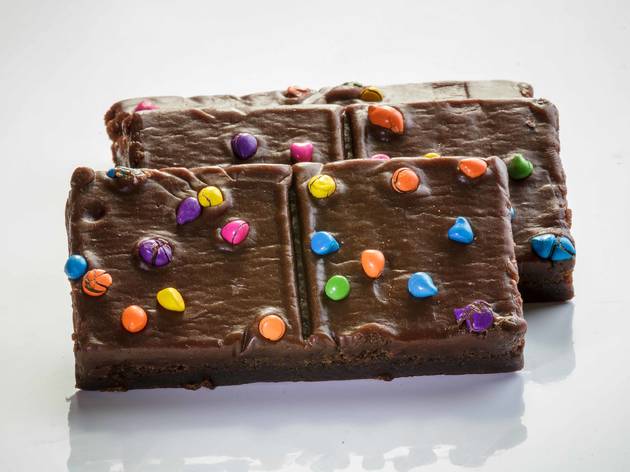 Photograph: Shutterstock
4. Little Debbie Cosmic Brownies
If the last time you saw or tasted a Cosmic Brownie was in the school lunchroom circa 1990, it's time to change that. These fudgy, sprinkle-topped morsels live up to the hype your 6-year-old self remembers. Plus, they'll be gone too fast to make a mess of your car.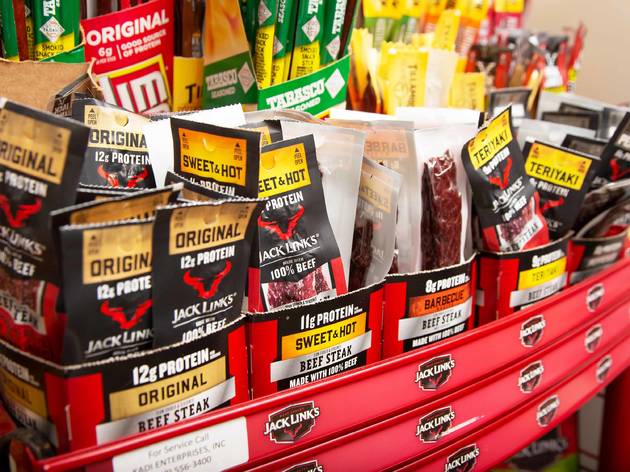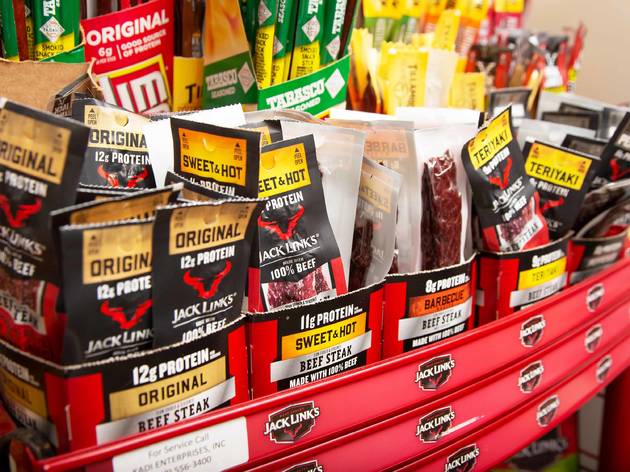 Photograph: Shutterstock/David T
For the practical and responsible traveler, jerky is absolutely clutch. High in protein and low in calories, these lean strips of dried meat are easy to devour on the go and leave you feeling full until you pull off the road for lunch. And if beef isn't your jam, most gas stations now carry alternatives like turkey, pork and bison.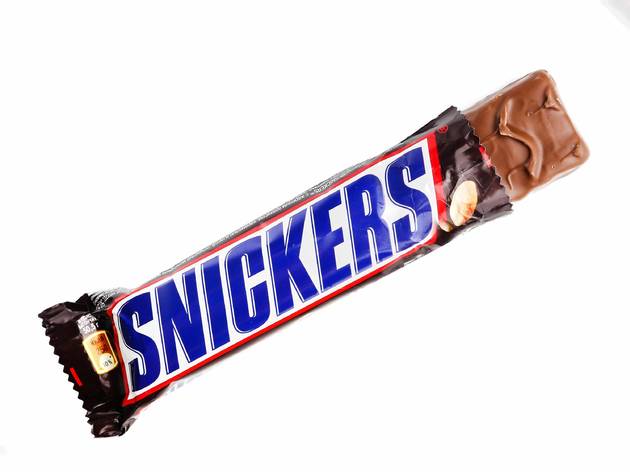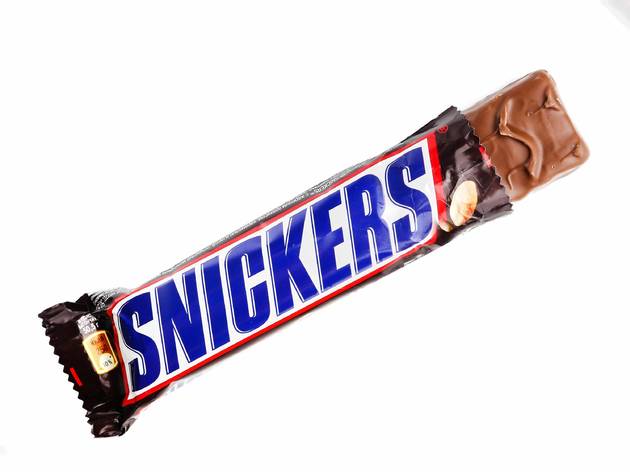 Photograph: Shutterstock/Abramov
When you really boil it down, Snickers might just be the world's perfect candy bar. Nougat, caramel, peanuts and chocolate team up to create a mélange of texture and flavor. Plus, you're bound to spot those iconic blue letters no matter where in the world you're pulling over.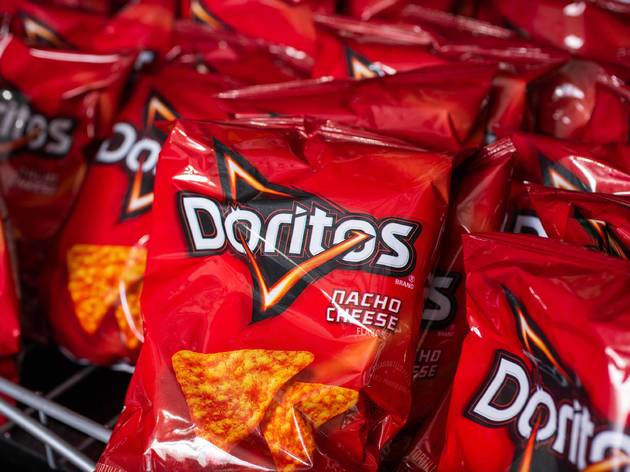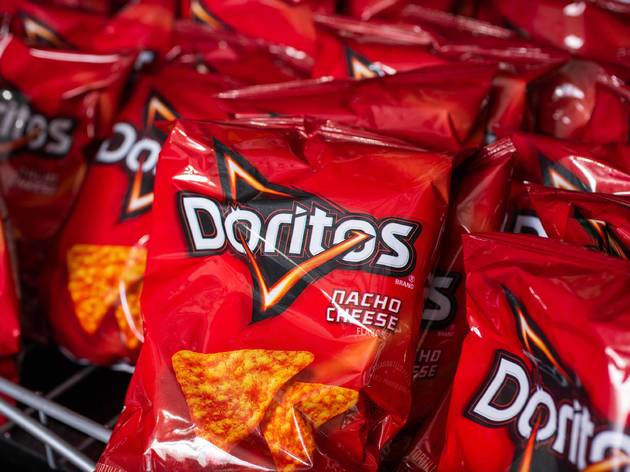 Photograph: Shutterstock
If we could choose just one road trip snack for the rest of our lives, we'd have to go with a big bag of Doritos. And when it comes to these flavor-dusted, triangle-shaped chips, Nacho Cheese is boss (sorry, Cool Ranchers). Every morsel delivers bold, cheesy flavor to light up your taste buds. And no, we'd never judge you for licking your fingers clean after plowing through a bag.
Ready to hit the road?
Plan your next pedal-to-the-metal getaway by perusing our list of the very best US road trips, which boast incredible views, whether they're of one of the country's top national parks, those amazing attractions you've been meaning to check out or America's prettiest sandy beaches. Consider this your primer for hitting the road like a pro. As always, stay safe out there.