Heads up! We're working hard to be accurate – but these are unusual times, so please always check before heading out.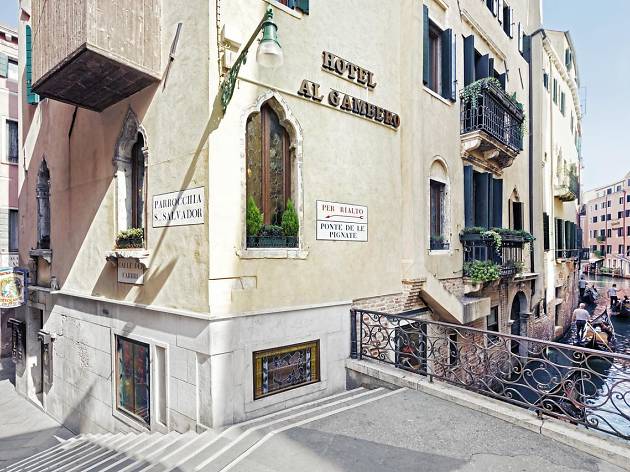 12 cheap hotels in Venice for a budget-friendly getaway
Check out the best cheap hotels in Venice, near Piazza San Marco or in a room overlooking the canals
Venice, Italy is often associated with exorbitant prices, from gondola rides—singing costs extra—to the news of a trio of British tourists charged €526 for lunch on Piazza San Marco. While there's no doubt that Venetian restaurants and merchants are creative when it comes to finding ways to separate tourists from their euros, hotels in Venice offer a refreshing surprise. Thanks to a market oversaturated with Airbnbs and other non-hotel type lodgings, there are more beds than ever in Venice. For travelers, that means some true bargains can be found, particularly if you visit in the off-season or book at the last minute.
Here are some of Time Out's picks for the beast cheap hotels in Venice. Note that by "cheap" we don't necessarily mean bargain-basement, but rather hotels which, based on some combination of location, amenities and vibe, offer great value in La Serenissima; leaving you with more cash to spend on the city's top attractions, best restaurants and a tipple or two.
Best cheap hotels in Venice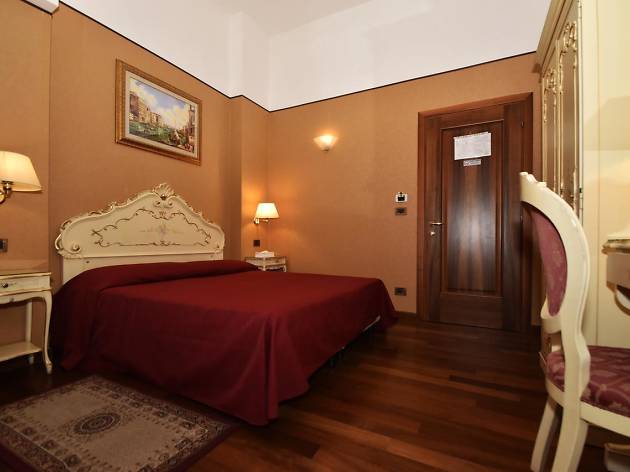 Photograph: Courtesy Booking.com
We love the location of this cozy hotel, delightfully hidden in a maze of alleyways northwest of the Rialto Bridge, close to the action but removed just enough from the main tourist thoroughfares. Modest rooms offer typical Venetian décor; those on the top-floor have wood-beam ceilings and feel a little larger. The affiliated restaurant, Antica Trattoria Poste Vecie, claims to be the oldest in Venice.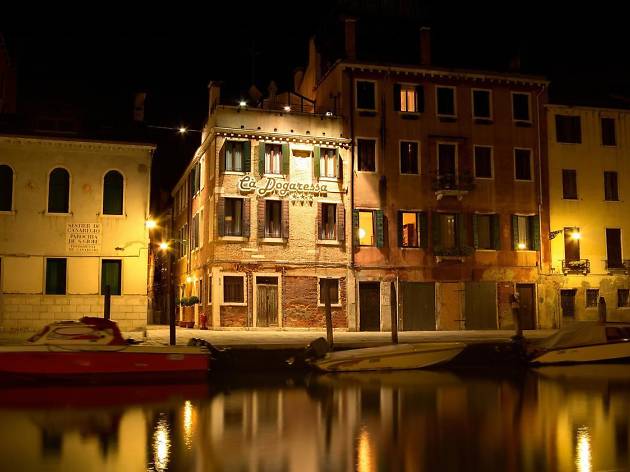 Photograph: Courtesy Booking.com
You might feel like a minor count or countess while staying in this small, family-run hotel on the Canale di Cannaregio, where fancier rooms are done in full-on Venetian style—think damask wall coverings, curtains and bedspreads. Upgraded rooms have canal views and in good weather, breakfast is served on a roof terrace. This is a great location if you're keen to explore Venice's fascinating Jewish Ghetto, or if you've got an early train to catch in the morning.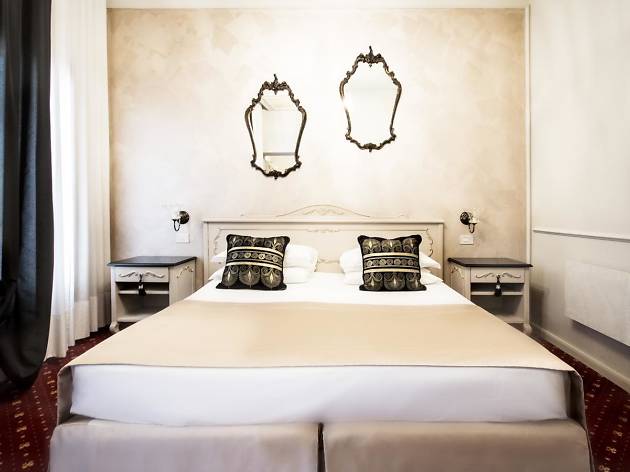 Photograph: Courtesy Booking.com
With a pretty piazza out front and gondoliers passing outside some guestroom windows, this well-kept hotel, a 5-minute walk from Piazza San Marco is long on charm. Even standard rooms have style—a mix of traditional Venetian and modern touches that imparts an elegant, retro feel. A canal-side dining room, an ample breakfast buffet and a roof terrace make this one of our favorites in Venice.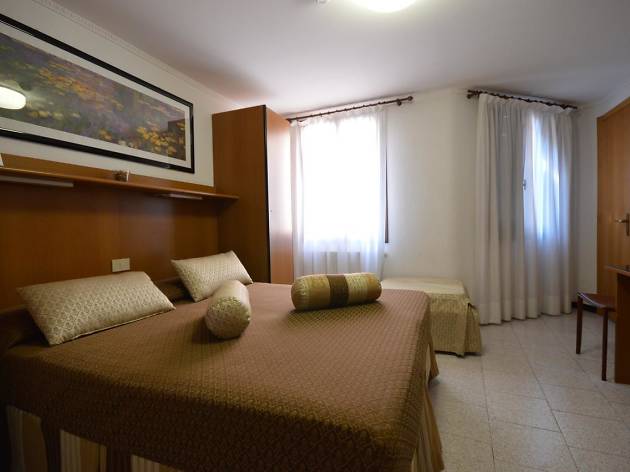 Photograph: Courtesy Booking.com
Just a bridge away from the Santa Lucia train station, this simple hotel offers neat, updated rooms with en suite bathrooms, air conditioning and a free breakfast that goes beyond croissant and coffee—all nice amenities at this price point. Family rooms and nearby self-catering apartments sleep up to four people. The Rialto Bridge is a 20-minute vaporetto ride away.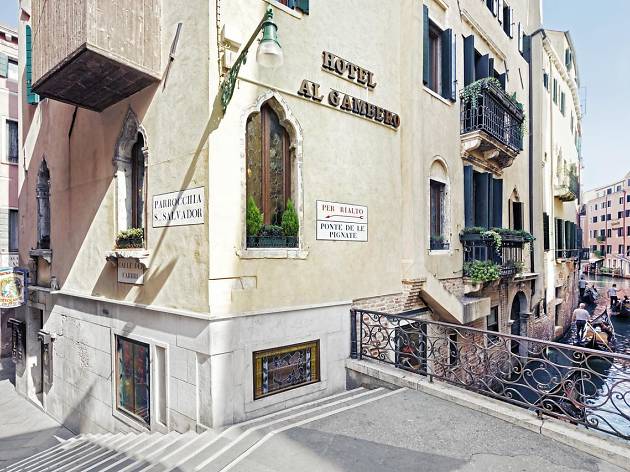 Photograph: Courtesy Booking.com
5. Antica Locanda al Gambero
A 3-minute walk from Piazza San Marco, this respectable hotel in the thick of Venice's busiest area punches above its weight, with even the cheapest rooms offering Old World gilt and comforts. Most rooms overlook the canal, and you can hitch your gondola ride right outside the door. Common spaces are ornate and elegant and there's a romantic restaurant on-site.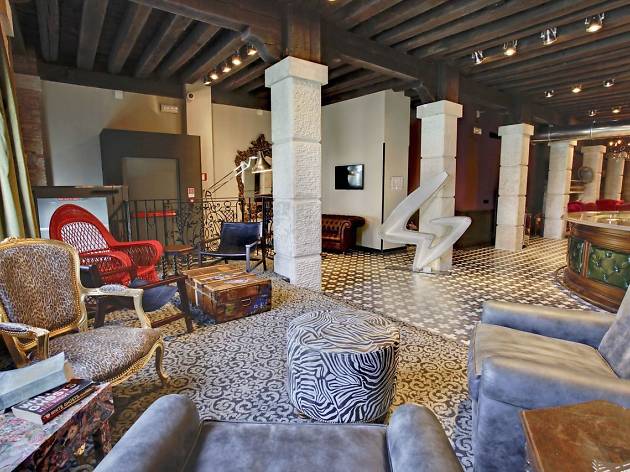 Photograph: Courtesy Booking.com
You're just a one vaporetto stop away from Piazza San Marco at this hipper-than-though hostel on Giudecca, the cool sibling of the Venetian islands. Industrial-chic is the theme in this modern hostel, which has a decidedly digital nomadic vibe. Private rooms and multi-bed dorms are available, as are women-only dorms. For meeting and mingling with fellow travelers, this is a sure bet.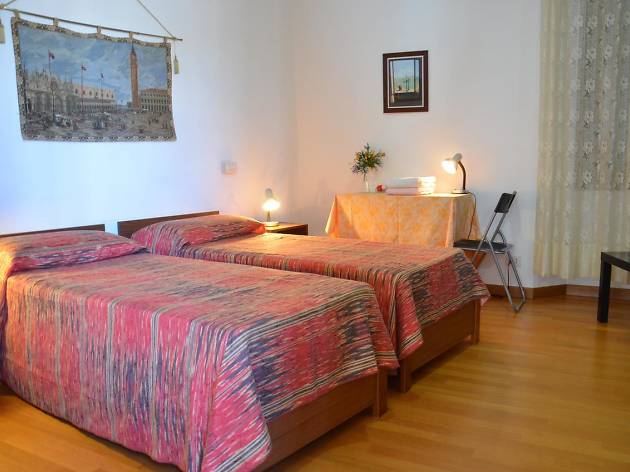 Photograph: Courtesy Booking.com
Don't head here for luxury perks—they are few and far between—but rather for sweeping views of the Venetian Lagoon from this humble waterfront perch 1 kilometre from San Marco. The six tidy rooms, most with lagoon views, share three bathrooms. This is a good base for exploring Murano, Burano, Lido and other Venetian islands.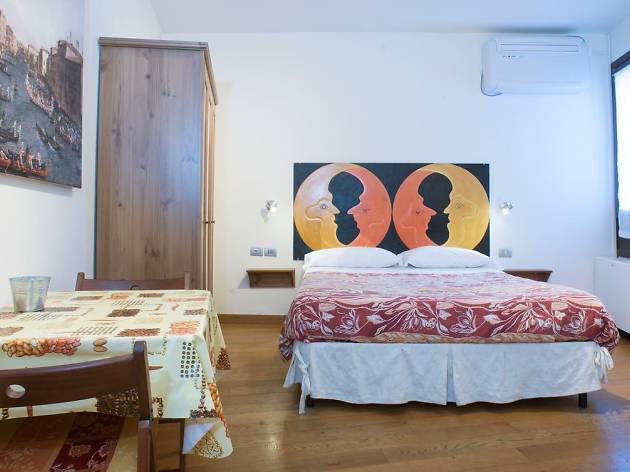 Photograph: Courtesy Booking.com
This three-room B&B in the Castello neighborhood east of San Marco does what B&Bs do best—offer a personal touch and an inexpensive stay in a homey—and in this case, bright and modern—setting. You're just five-minutes' walk from the hubbub of San Marco, but you'll feel farther away in this cozy neighborhood spot.
In a 1700s palace just a short walk from the San Stae vaporetto stop, this charming venue pushes the upper limits of any "cheap hotel" category, but its location, adjacent to the colorful San Polo sestiere, its spacious, character-filled rooms and an achingly pretty courtyard (where breakfast and evening drinks are served in good weather) make it stand out in a crowded mid-range pack.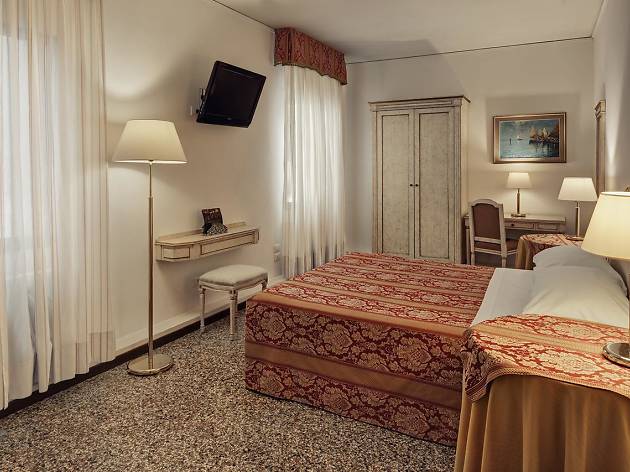 Photograph: Courtesy Booking.com
Set on the western edge of the Castello sestiere and a short walk from the Rialto Bridge, this newish hotel (in an old palace once occupied by Casanova, of course) offers a mix of modern and classic rooms, and real value for the convenience of its location and level of service. Original stone and brick details peek out here and there, and breakfast can be taken in-room or in a sunny dining room overlooking Campo Santa Marina.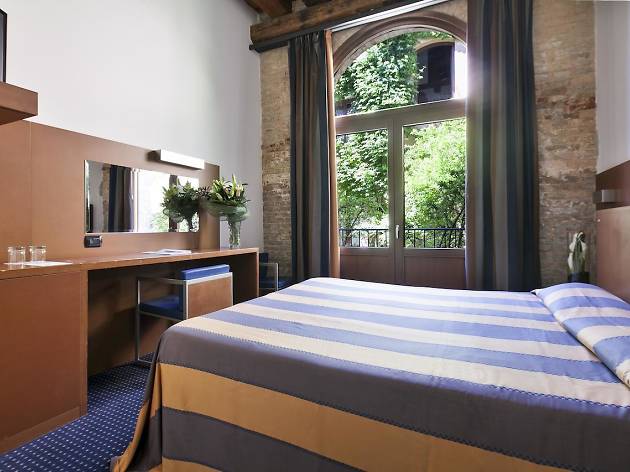 Photograph: Courtesy Booking.com
11. Eurostars Residenza Cannaregio
Given the age of virtually every building in Venice, hotels are often forced to forego modern conveniences in favor of maintaining their historic integrity. Not so at this modern chain hotel, which is set in a former convent on the Sant'Alivse canal. Simple room décor blends well with the building's wood-beam ceilings and brick walls, and the convent cloister serves as a breakfast and sitting area in nice weather—a rare spot of garden green space in this watery city.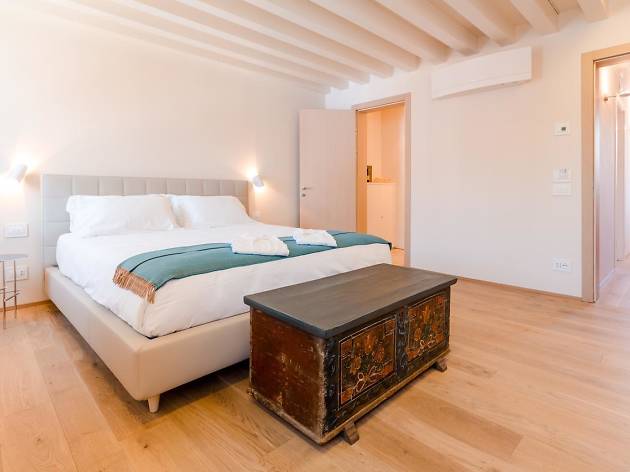 Photograph: Courtesy Booking.com
For a taste of life on the Venetian Lagoon as it was once lived, head to the tiny island of Burano, a fishing and lacemaking village known for its Kodachrome-colored houses, brightly painted so that returning fishermen can find them in the fog. Casa Burano offers rooms and apartments done up with a mid-century-modern vibe, plus the chance to walk out your door and into a real Venetian community. For a gourmet splurge, walk across the footbridge to Venissa, a Michelin-starred restaurant on Mazzorbo Island. Piazza San Marco is an hour away by boat.
But which neighborhood to choose?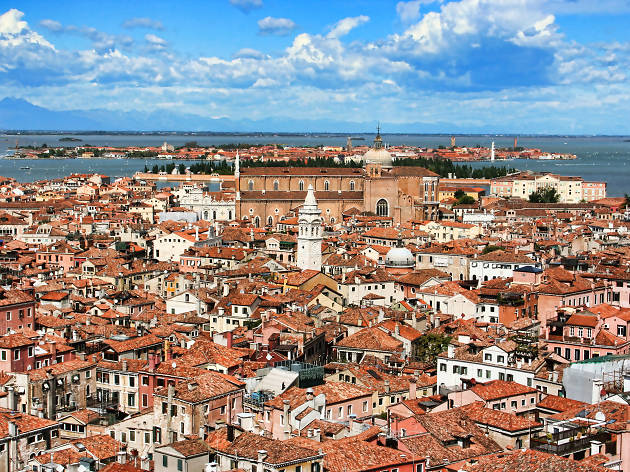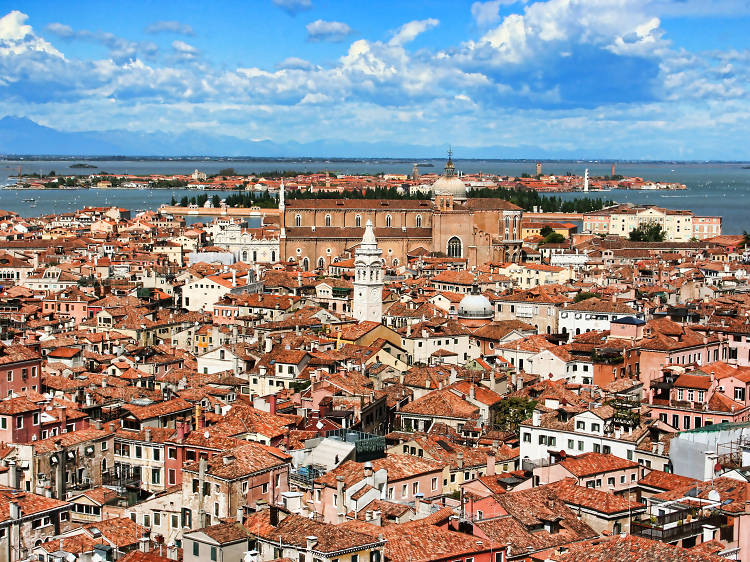 Photograph: Courtesy CC/Flickr/Amanda White
While we'd be dishonest to say that you can completely escape the crowds in Venice, the following neighbourhoods, small restaurants and off-the-beaten-path things to do offer more of a local feel.