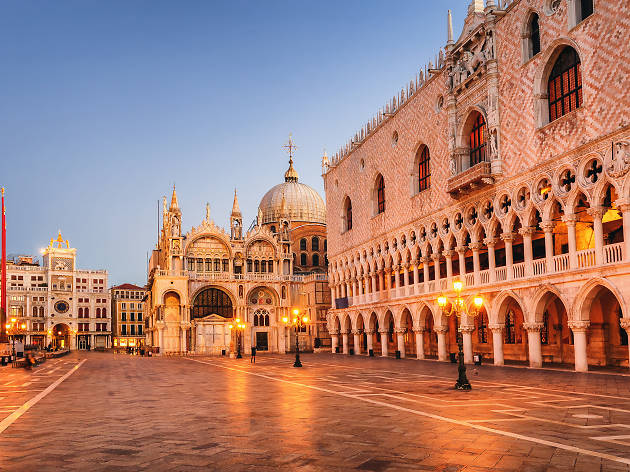 The 12 best attractions in Venice
Bring out your walking shoes and explore the best attractions in Venice, the historic City of Canals
Venice isn't just a historic marvel (though there's plenty of history and a laundry list of museums here, for those looking), it's also incredibly romantic. The dreamy canals, old churches and alleys that seem to go for miles, dotted with shops and restaurants, are just a few of the unique perks in Venice.
No cars are allowed on the island, so besides walking, everyone takes the public transport water boat (vaporetto). But the best things to do in Venice go beyond your typical gondola ride. If you're visiting the city, here are some must-sees, from Peggy Guggenheim's former mansion to the most beloved Venetian campanile.
Best attractions in Venice
Looking for more art?
From galleries filled with modern masterpieces to artisan craftsmanship and historic palaces, we've got your art-walks covered with this list of the best museums in Venice.