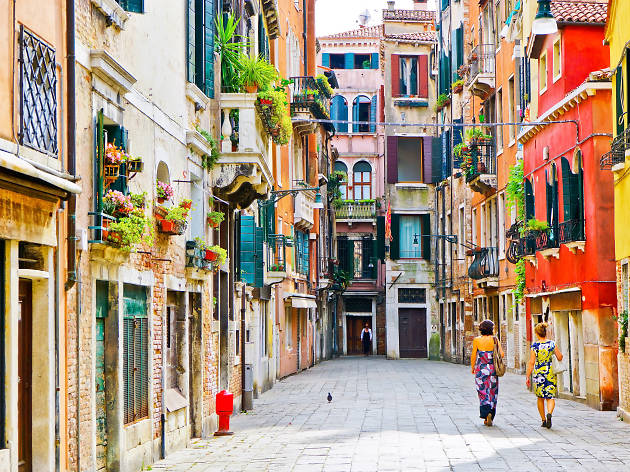 How to spend 48 hours in Venice
With only 48 hours in Venice, you can squeeze in some top things to do, tasty meals and iconic sights
Lucky you; you've got two full days to soak up one of the most exquisite places on the planet. Yes, it's throbbing with tourists, but fantastical Venice is sure to have you swooning from your first glimpse of its campanile-studded skyline and iconic attractions. Fading, subsiding, regularly flooded, this outlandish and incomparably beautiful city on the water is quite apart from any other urban encounter you've had. Here's how to make the most of 48 Venetian hours, combining some of the top things to do and most-loved restaurants with more peaceful corners of La Serenissima.
48 hours in Venice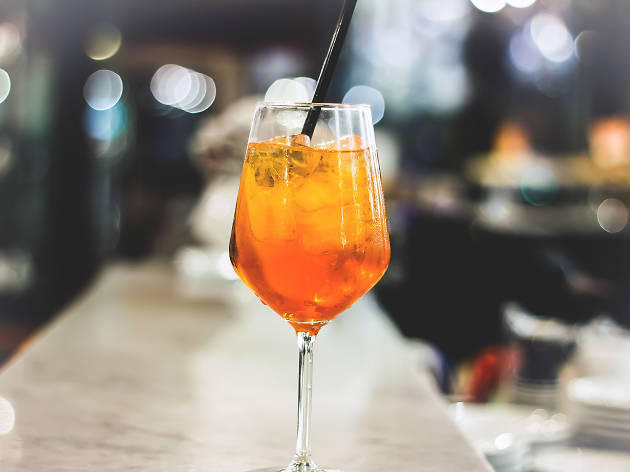 Photograph: Courtesy CC/Flickr/Wine Dharma
Head for an aperitif along the Zattere, a gorgeous waterfront promenade stretching along the southern flank of the Dorsoduro district. With excellent evening rays, and a vista onto the neighbouring isle of Giudecca, it's an ideal spot to linger over a spritz or two and soak up your first Venetian views. There are plenty of bars and cafes to choose but the diminutive Chioschetto is a particularly popular sundown spot.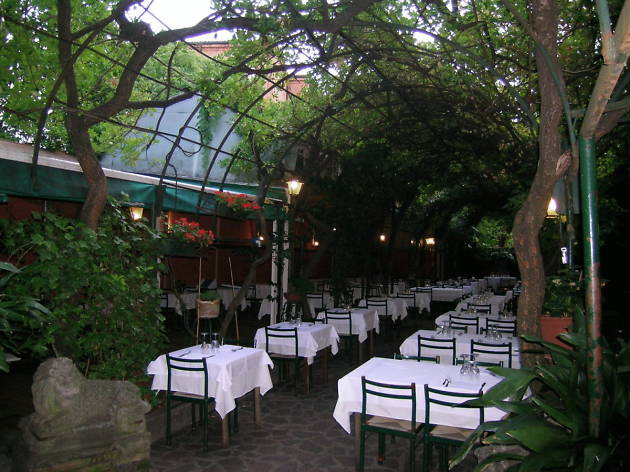 Photograph: Courtesy Booking.com
When new to Venice, it's easy to get lost, but Antica Locanda Montin is just a six-minute walk from the Zattere. You'll do well to book ahead for a table; this hotel and restaurant is a long-standing favourite for locals and visitors alike, excelling in simple cuisine and neighbourhood charm. In the summer, the garden with its arches of vines and ivy is welcomingly shady and gorgeous, while seafood is a perennial speciality.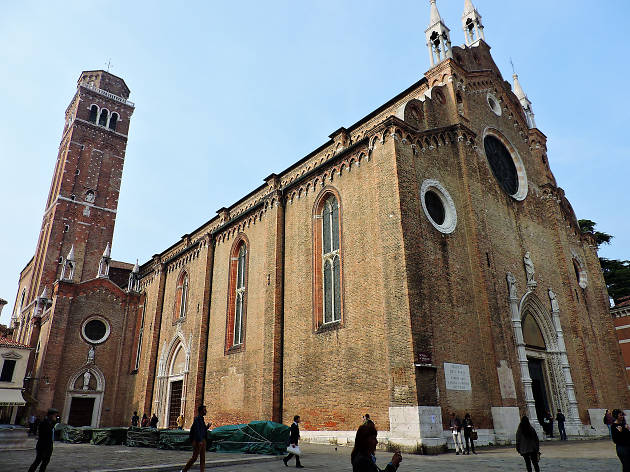 Photograph: Courtesy CC/Flickr/Dimitris Kamaras
Beat the crowds and head bright and breezy to the Basilica of Santa Maria Gloriosa dei Frari, usually just called the Frari, and one of the most resplendent churches in a city of many churches. Sparse and gothic from its brick façade, it is a vast visual pageant inside, counting works by Paolo Veneziano, Donatello and Bellini beneath its soaring nave, as well as the Assumption of the Virgin altarpiece by Titian, whose tomb is also located here.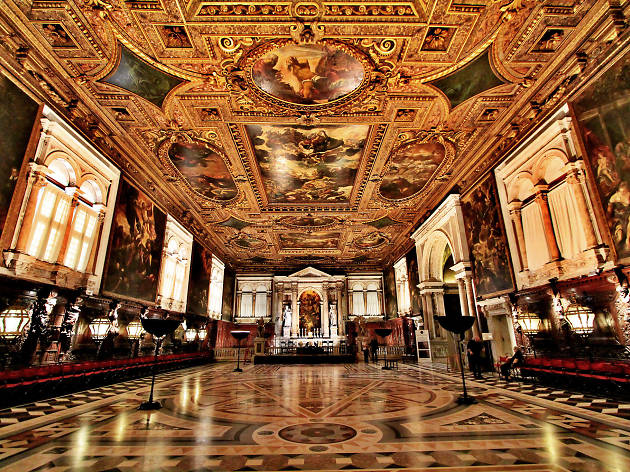 Photograph: Courtesy CC/Flickr/Ryan Hurril
If you're in the mood for more eye-popping art, duck around the corner to Scuola Grande di San Rocco, the historic headquarters of a Venetian lay co-fraternity, founded in 1478. It features an extraordinary pictorial cycle by Tintoretto, depicting episodes from the Old and New Testament in intense, tightly populated scenes, characterised by opulent colours and diagonal compositions. For lunch, walk up towards the Rialto Bridge and enjoy a superb seasonal menu and Grand Canal view at Osteria Bancogiro.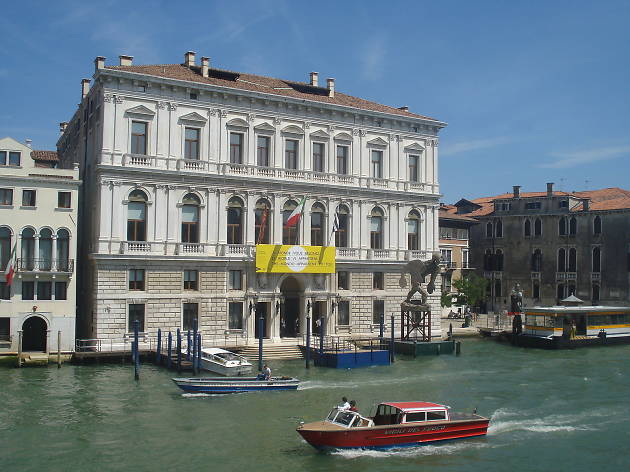 Photograph: Courtesy CC/Wikimedia Commons/Alma Pater
Head over the historic, and typically heaving, Rialto bridge, then weave your way through the quieter side streets towards Palazzo Grassi. Look out for the famous Fenice Opera House en route, as well as Campo Manin with its central statue of Italian unification leader Daniele Manin, depicted alongside the winged lion, symbol of Venice's patron saint, St. Mark. At Palazzo Grassi, Grand Canal grandeur houses the cutting-edge art collection of François Pinault. Together with its equally impressive sister location, Punta della Dogana, it is a important hub of modern and contemporary culture amid all the 14th and 15th century palaces.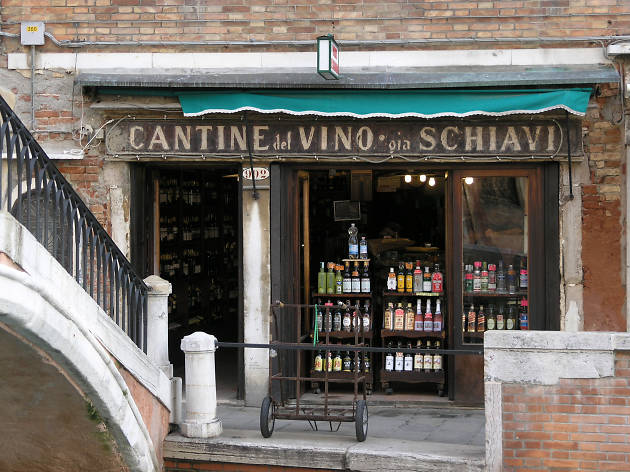 Photograph: Courtesy CC/Flickr/Tim Sackton
Cichetti (small snacks and appetizers, often served on bread) are a mainstay of Venice's culinary pleasures, and nowhere does them better than Cantine del Vino già Schiavi. Head to the bar, order a mixed platter with a glass of wine and enjoy like the locals out on the canal front.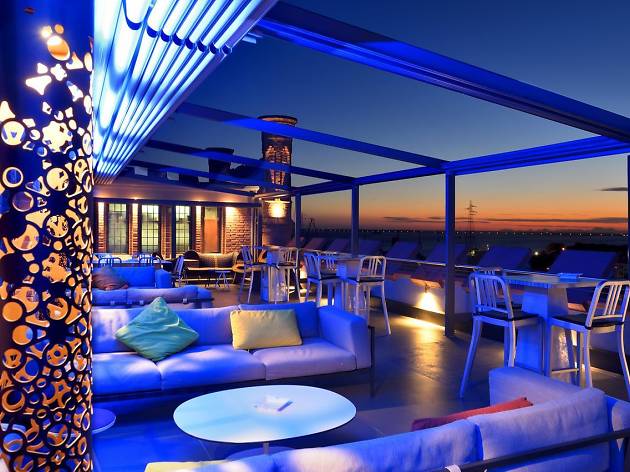 Photograph: Courtesy Booking.com
Venice is certainly not renowned for its club scene, but that's not to say there's no charm and fun for night owls. Depending on your mood, head for laid-back pizza and drinks in the various lively bars around Campo Santa Margherita or glam up for cocktails and light dishes at the Skyline Bar of the Hilton Molino Stucky. The prices are pretty mind-blowing, but so are the views.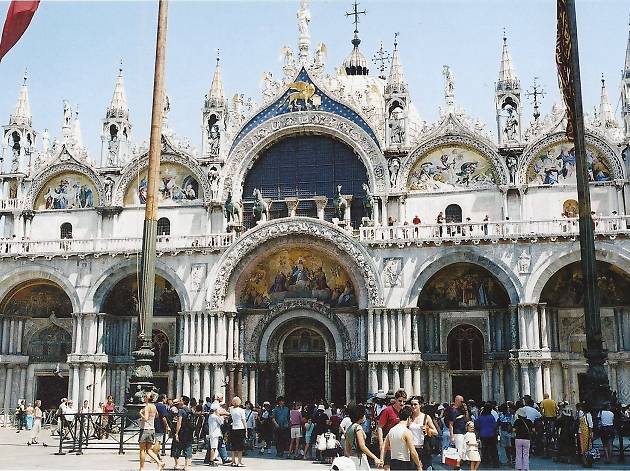 Photograph: Courtesy CC/Flickr/Jivedanson
If you're eager to see St. Mark's Basilica, Sunday morning sung mass makes for a particularly evocative experience. There are services at 9 and 10:30am, including brief remarks in different languages. Whether or not you're religious, it's impossible not to feel elevated by this extraordinary Italo-Byzantine building. Its elaborate interior is based on a Greek cross, with a richly tessellated marble floor and no less than 8,000 square meters of shimmering gold ground mosaics adorning its upper walls and domes.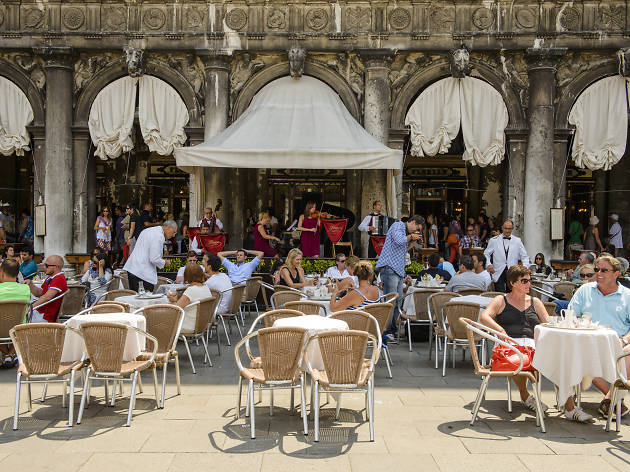 Photograph: Courtesy CC/Flickr/Son of Groucho
St. Mark's means mark-ups. If you choose to brave the bill and eat or drink in the square, Caffè Florian, established 1720, is a classic. Together with Café Procope in Paris, it's the oldest coffee house in continuous operation in the world. Big boys like Casanova, Wagner, Proust, Charles Dickens and d'Annunzio have all frequented Florian, and it was also the only café in Venice to serve women during the 18th century. There's reasonable coffee, drinks, and snacks but you're really here for the lavish neo-Baroque décor, the views on the Piazza, and the piece of Venetian history.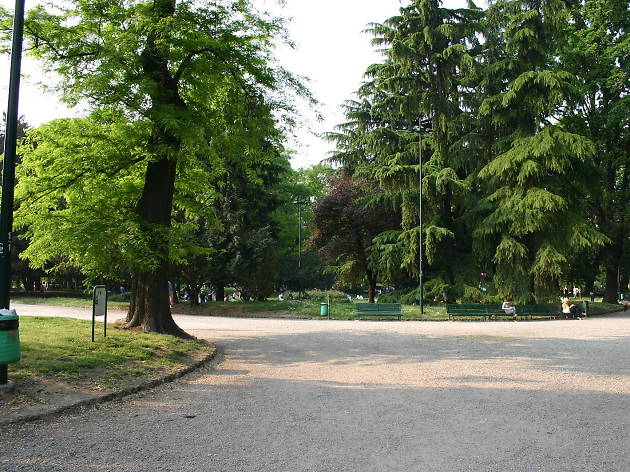 Photograph: Courtesy CC/Flickr/
Apart from when it plays host to the Venice Art Biennale, the nearby Giardini public gardens make for a serene Sunday stroll throughout the year. The expanse of parkland features 30 permanent national pavilions, used as exhibition spaces during the Biennale, and plenty of rolling green space to stretch your legs before a flight home. At the waterfront, enjoy great views across to the Palladian church of San Giorgio Maggiore and back up the Grand Canal past the soaring dome of Santa Maria della Salute.
Short on both time and cash?
Everyone knows Venice don't come cheap. But with truly breath-taking views around every corner, you don't need to break the bank on sight-seeing; much of the city's wonder may be found simply by walking on your own two feet.