Heads up! We're working hard to be accurate – but these are unusual times, so please always check before heading out.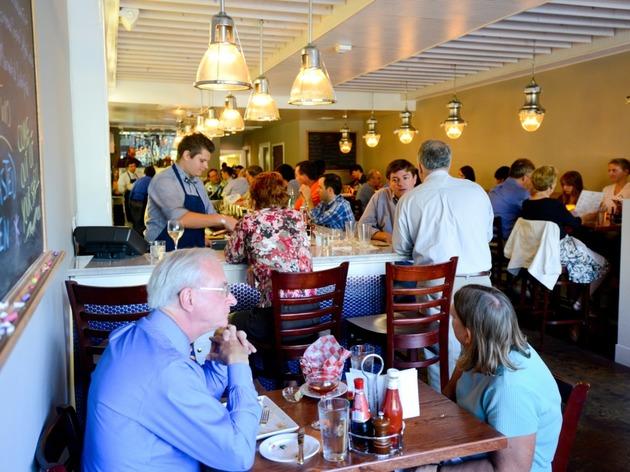 Dupont Circle neighborhood guide
Your guide to Dupont Circle in DC including the best local restaurants and bars, arts and entertainment and things to do
Dupont Circle is perhaps one of the most cosmopolitan DC neighborhoods, its bars and restaurants drawing a diverse public. The circle itself is a popular green space, with a collection of chess tables in constant use.
The area was a countercultural hotbed in the 1960s, when anti-Vietnam War and Black Power activists claimed the circle for demonstrations.Today, though, the neighborhood has hit the mainstream. Chain stores have infiltrated Connecticut Avenue, but enough idiosyncratic bookstores and bistros and galleries (sporting open-house receptions every first Friday evening) survive to reward a wander.
Restaurants and bars in Dupont Circle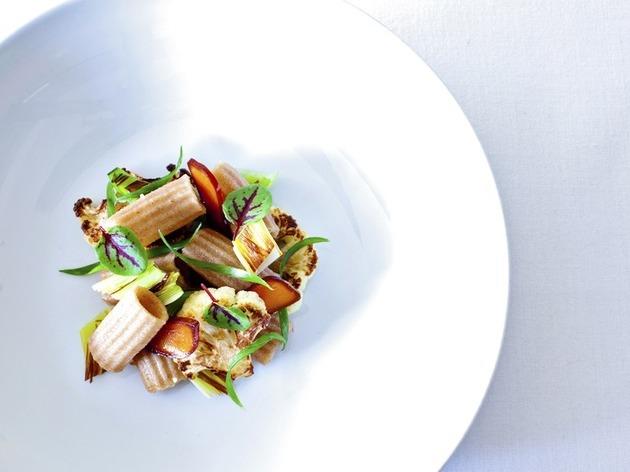 Johnny Monis is gathering quite a following for himself in his tiny Dupont Circle restaurant. Komi's low-key dining room, a straight shot from front window to kitchen window, is home to some of the most adventurous eating in the city; the youthful chef is essaying New American cuisine with nods to his Mediterranean heritage and whatever else strikes his fancy. But neither he nor his staff of personable, fashionable servers is lacking in discipline; just as his talent is for showcasing unusual ingredients without showboating, theirs is for putting guests at ease with the ever-changing menu. Foodies will be talking about Monis's suckling pig for years. See also Power Points.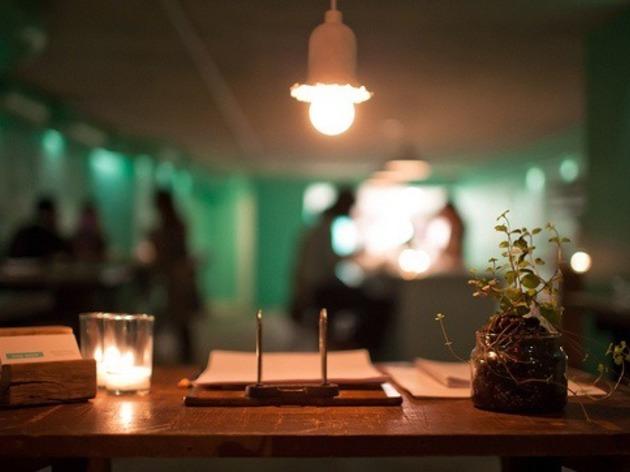 Johnny Monis was just 24 when he opened Komi, the Greek-inspired restaurant that vaulted him to culinary stardom. For his second place, Little Serow, he took inspiration from northern Thailand. As at Komi, there is no menu; $45 gets you a family-style meal of about seven dishes. Flavors are bright and bold, and the heat can be intense. The menu changes weekly, but dishes might include snakehead fish with bamboo shoots and rice powder or pork ribs with whiskey and dill. The restaurant can only accommodate groups of up to four and doesn't take reservations, but the staff will text you when a table frees up.
Sushi Taro underwent a major renovation in 2009 and has been reborn as an upmarket Kaiseki-style traditional Japanese restaurant, under owner Nobu Yamazaki. In a kaiseki-style meal, diners don't order off a menu. Instead the chef presents a succession of complementary dishes. The Suppon Kaiseki Tasting focuses on the very traditional soft-shell snapping turtle. There is also an excellent saké selection.
Cultural highlights in Dupont Circle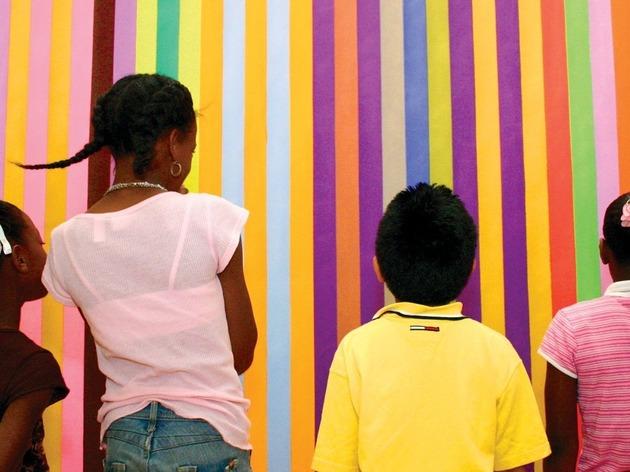 This mansion was opened as a gallery in the 1920s by Marjorie and Duncan Phillips as a memorial to his father. The building was remodeled in the 1960s and underwent further renovation in the '80s, when an extension increased its space by almost 20,000sq ft. In 2006, the museum unveiled its Sant Building, another expansion project that added airy galleries for modern art, an outdoor sculpture terrace and café, an art and technology laboratory and an auditorium. The museum's signature painting, Renoir's Luncheon of the Boating Party, enjoys pride of place in the permanent collection galleries. There, significant Van Gogh oils rub shoulders with Steiglitz prints and a solid selection of works by Picasso, Paul Klee, Bacon, Vuillard and Rothko—that is, if a traveling show hasn't deposed them temporarily. Special exhibitions cover subjects as diverse as Italian contemporary photography and cross-cultural artistic dialogue as revealed in work by Americans Jackson Pollock and Alfonso Ossorio, and French painter Jean Dubuffet.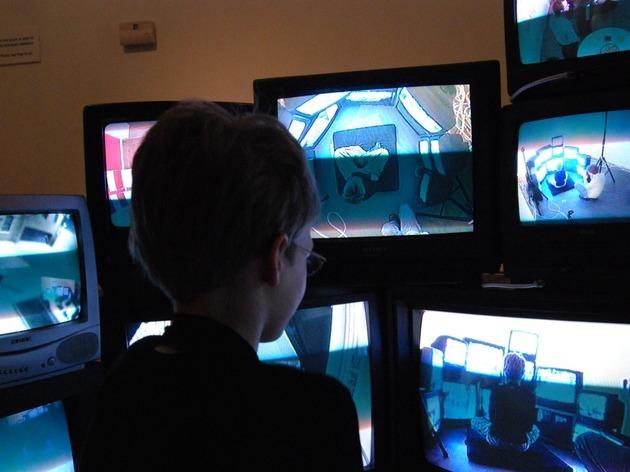 A handsome gallery space inside the headquarters of a company that organizes travelling art exhibitions. The program juxtaposes Washington-based and international artists.
Music and nightlife in Dupont Circle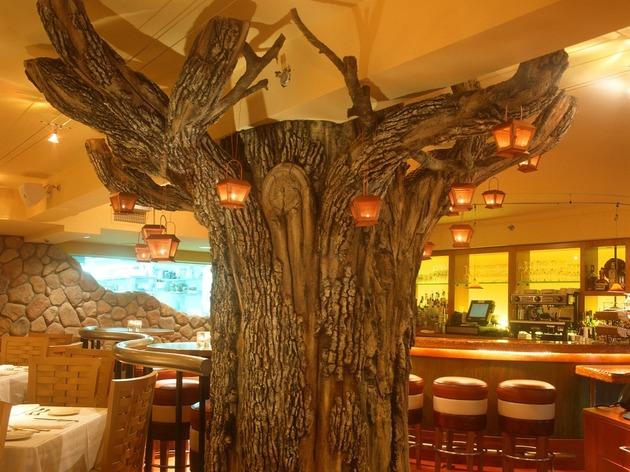 The Madera goes for a "contemporary rustic" aesthetic with its Firefly bar, which features a lot of wood, including a huge tree trunk with minuscule copper lanterns hanging from its branches. Seating is comfy, with intimate nooks and low, expansive tables for cocktails and small plates.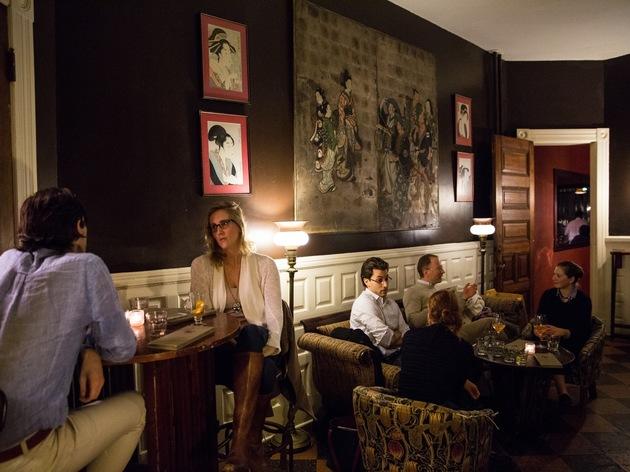 The Tabard Inn makes for a most relaxing place to start, end or break a day of sightseeing. The bar is set in a shabby-chic, living-room-like front room, where patrons can relax on Victorian sofas in front of a log fireplace that might have come straight from the pages of Wuthering Heights, while sipping a fortifying glass of wine or brandy.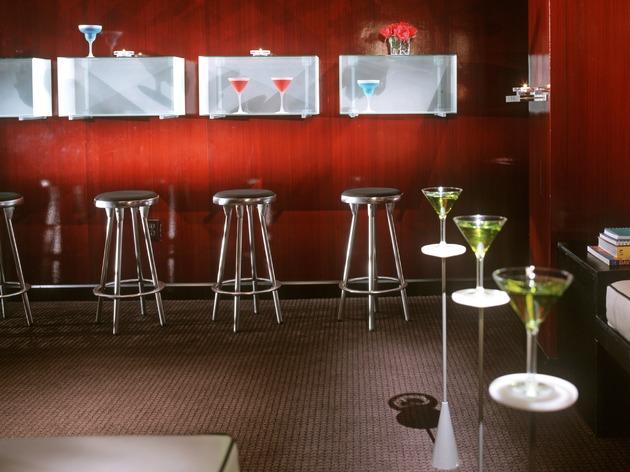 A different kind of chic dominates Bar Rouge at the Hotel Rouge. The bar is comfortable, with throne-like armchairs, long couches and white leather seats. Cocktails are pricey ($8-$14) and a little too syrupy, but strangely addictive, especially in combination with the hypnotic acid jazz oozing out of the sound system.
Shopping in Dupont Circle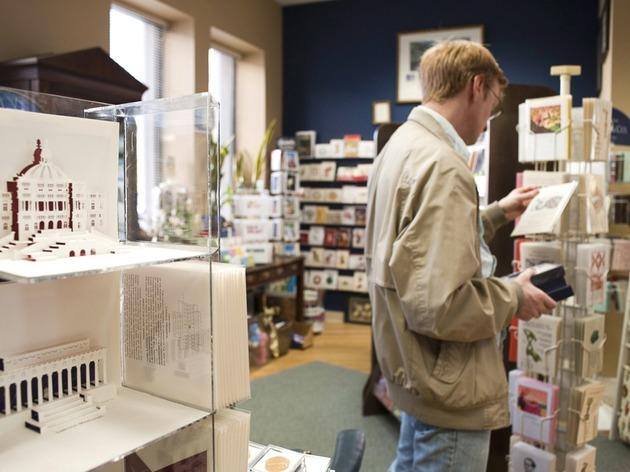 The decorous wooden shelves of Copenhaver hold what many would call the city's finest selection of stationery: there's Crane paper of all descriptions, Vera Wang and Martha Stewart invitations, and insanely expensive letterpress notecards. If you're looking for sombre double-folds for condolence letters or suitable cotton paper on which to print your dissertation, this is your place. Come December, there's a lovely selection of holiday cards, along with proper red-bordered foldovers with lined envelopes for your Christmas letters. Staff will engrave your wedding invitations too. Service is personal and exceptional.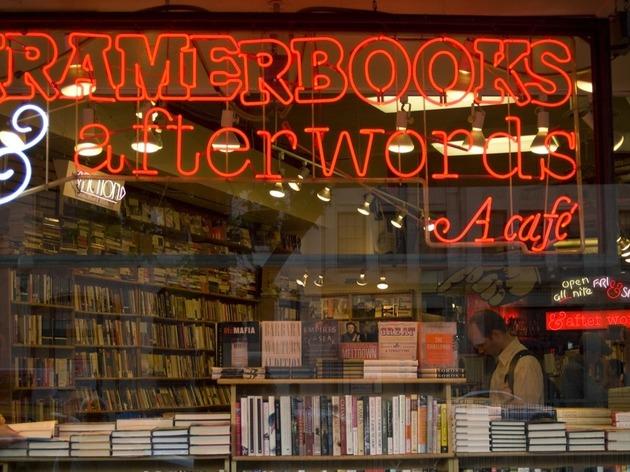 Not just a bookshop, but an episode of Blind Date, Kramerbooks is an oft-used venue for a first assignation. First, meet in the bookshop, then repair to the attached café (Afterwords), which serves meals and snacks throughout the day. Possibilities of romance aside, the book selection is good.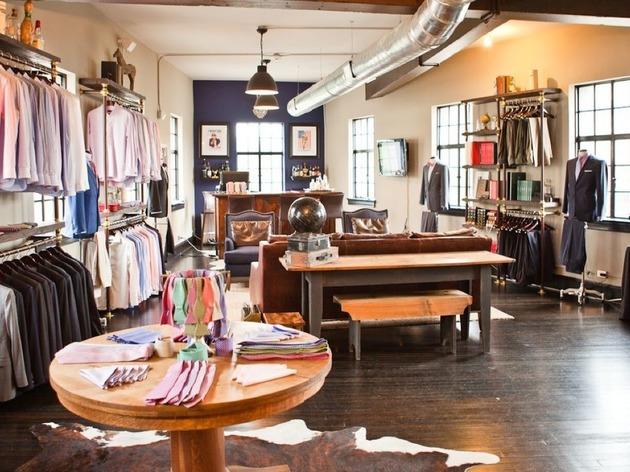 Custom suit company Alton Lane dresses you a notch above your pay grade by taking a 3D scan of your body to guarantee that your tailor-made suit will fit perfectly. Make an appointment to visit the showroom and sip a whiskey sour while picking out silk ties to go with your new suit.
Hotels in Dupont Circle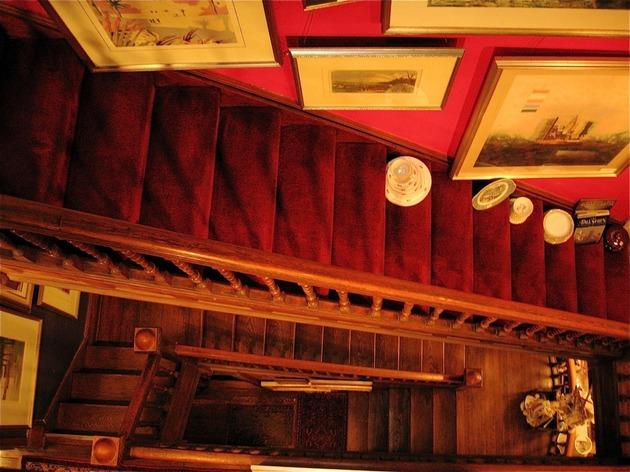 Discretion exemplified, the 23-room B&B Mansion is hidden away on a quiet residential side street, with no sign to announce its presence. Each room in the three interconnected townhouses has a different theme: the Log Cabin suite, for example, has huge log beams, cow-hide rugs and three Frederic Remington sculptures; prices vary dramatically. The complex serves mainly as a private club and event space, and much of what you see, from the furniture to the wall hangings, is for sale. Some visitors love staying in a private mansion with 30 secret doors; others miss the better (and more accessible) service offered at conventional hotels. There are no "standard" rooms here; rooms and suites are individually priced.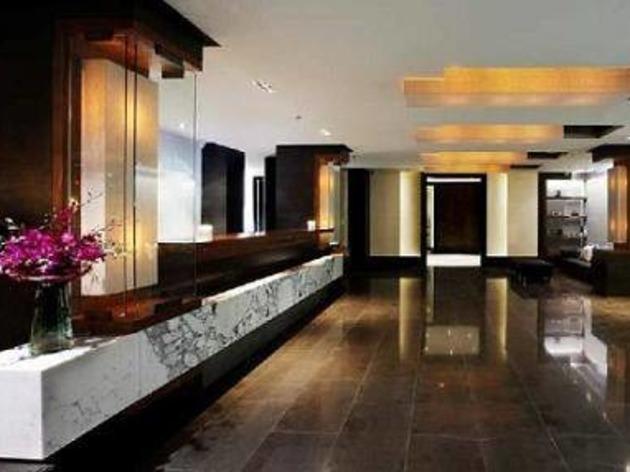 This 4-star hotel is located at the top of Dupont Circle just minutes from the historical landmarks of Washington, D.C. It features stylish rooms and a 24-hour, fully equipped gym.The luxury rooms at The Dupont Circle Hotel are furnished with large windows and marble bathrooms. Modern amenities include an iPod docking station, flat-screen TV and free Wi-Fi. Designer bathrobes are also offered.The accommodating staff at the Dupont Circle Hotel can arrange dinner reservations, theatre tickets and more. Guests can use the 24-hour business center or relax outdoors by the grand fountain.Café Dupont serves French-inspired dishes with local organic ingredients. The elegant lounge, Bar Dupont, features designer leather furniture and offers light dining and cocktails.The Dupont Circle Metro Station is less than a 5-minute walk from the Dupont Circle Hotel and offers easy access to downtown. The White House is 7 blocks away.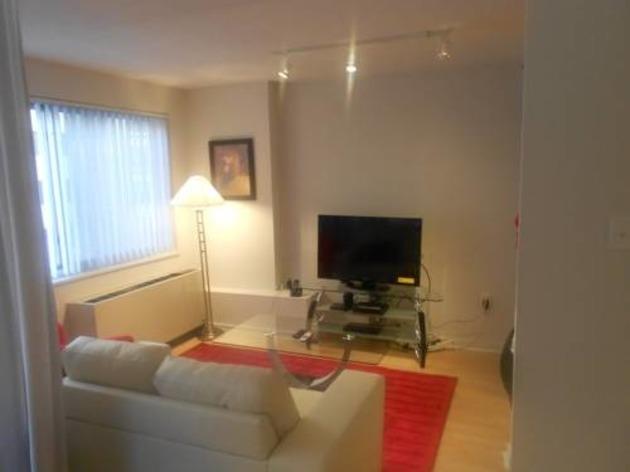 Located in the nation's capital, this Washington, D.C., apartments offers a living area and a full kitchen. An outdoor swimming pool and fitness centre are also featured. Ronald Reagan Washington National Airport is 5 miles away.The modern apartments at Dupont Circle Studios feature an elegant decor with hardwood floors throughout. Flat-screen TVs are provided and the full kitchens include a microwave, refrigerator and hob. Select apartments offer a sofa bed.The White House, George Washington University and IMF are less than 2 miles from Dupont Circle Studios. The studios are 5 minutes walk to Dupont Circle Metro Station on the redline.