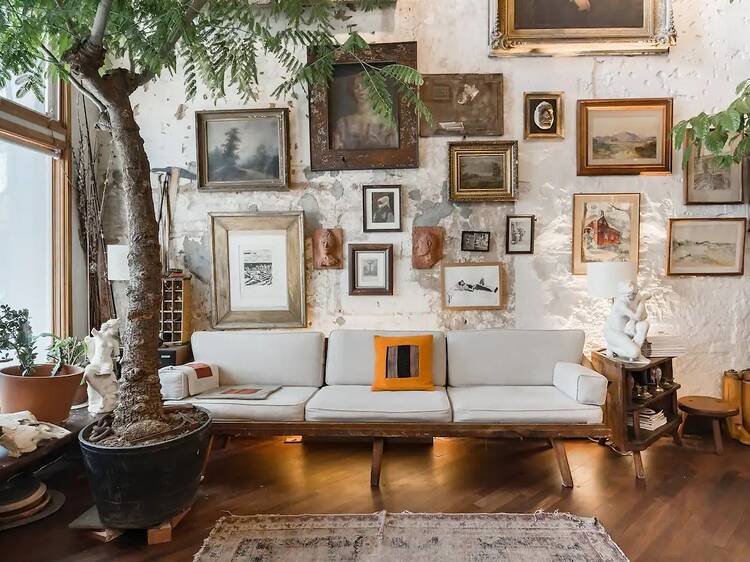 Image courtesy of Airbnb
1.

The bohemian room and bath near 14th Street
This bedroom-and-bathroom combo in an historic D.C. house is perfect for a couple or a singleton on a short break away. Built in 1870, the house has plenty of period charm and the current owners have cleverly preserved original features when adding their own contemporary flair to the apartment. Enjoy dinner on 14th Street before returning home for a quiet night's sleep. Extra points go to this apartment if you're a cat-lover: the owners have two resident felines.
Rooms? One. Sleeps two guests.
Mood? Boho chic.
Location perks? 14th Street's nightlife and food are an easy one block away.
Budget range? So well priced.