The 13 best things to do in York
Need sightseeing inspiration? Here's our pick of the best things to do in York as soon as lockdown lifts, from ghost tours to historical museums
April 2021: It's been devastating to see York quiet and shuttered for the last year. But, it looks like it's kicking back into life. The reopening of this historic city has already begun with non-essential shops and outdoor restaurants, bars and pubs able to open again. This will soon be followed by indoor dining from May 17, and (if all goes to plan) most restrictions being lifted by June 21, meaning nightlife and other cultural venues like theatres and museums should be open again. Time to get planning your next day out.
Come to York, walk around a bit, and you'll quickly understand why it's so often voted one of the best places to live in the UK. From riverside strolls to world-class museums to quirky independent shops, this beautiful city offers something for travellers of all stripes.
Visible from all angles, York Minster cathedral may be the city's crown jewels. But there are so many more sumptuous sights and historic views to be discovered here. Best of all, York can be crossed in under half an hour – if you don't get too distracted by its array of brilliant bars and restaurants – meaning all the major attractions are just a short walk away. On a time crunch? Check out our guide to the perfect day in York.
Done something on this list and loved it? Share it with the hashtag #TimeOutDoList and tag @TimeOutEverywhere. Find out more about how Time Out selects the very best things to do all over the world.
Best things to do in York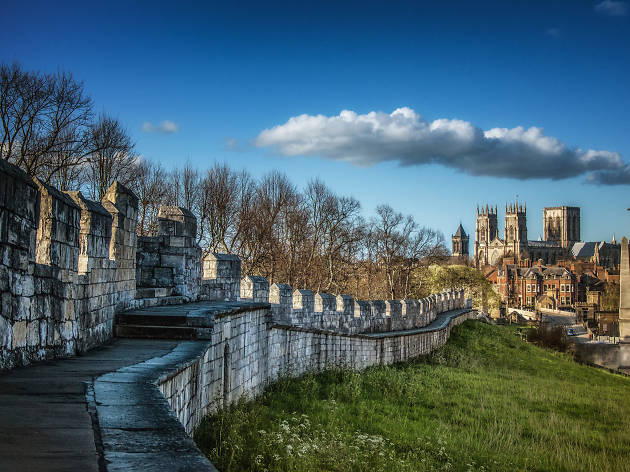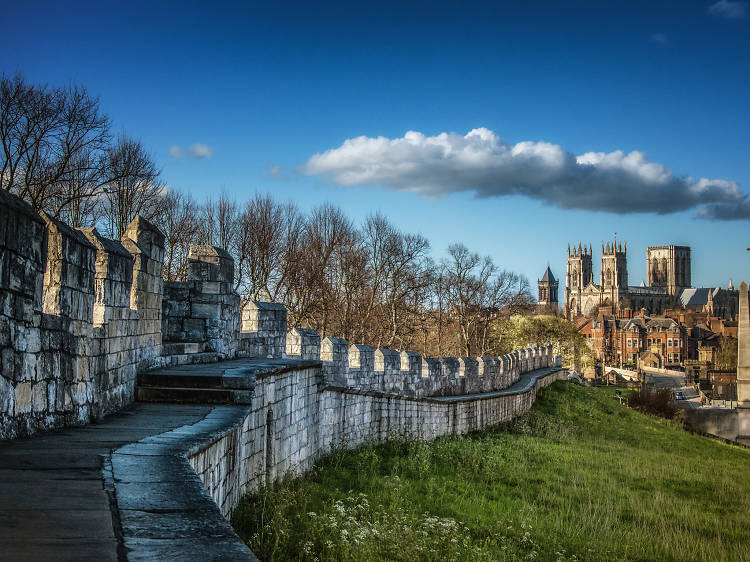 Photograph: Shutterstock
1. Walk along York city walls
What is it? Roman fortifications that once protected the city from outsiders.
Why go? The Romans did a lot for us Brits. They built roads, thermal baths and left York with the longest medieval barrier in the country. Walking the full length of York's city walls will take a couple of hours, especially if you stop to read the odd plaque.
Don't miss: You can enlist the help of a guide to save a bit of brainwork. Tailored tours ensure you only get the juicy tidbits, while private excursions cut out any possibility of stragglers.
2. Climb up to Clifford's Tower
What is it? The ruined Norman keep at the centre of York Castle.
Why go? Like lots of this city's history, this tower's name has rather gruesome roots: Roger de Clifford was hanged for treason on this site back in 1322. Today the tower offers some pretty spectacular views. At the hill's summit, you'll be rewarded with unparalleled panoramas over York Minster and the city centre, and, on a clear day, you can see as far as the North York Moors National Park.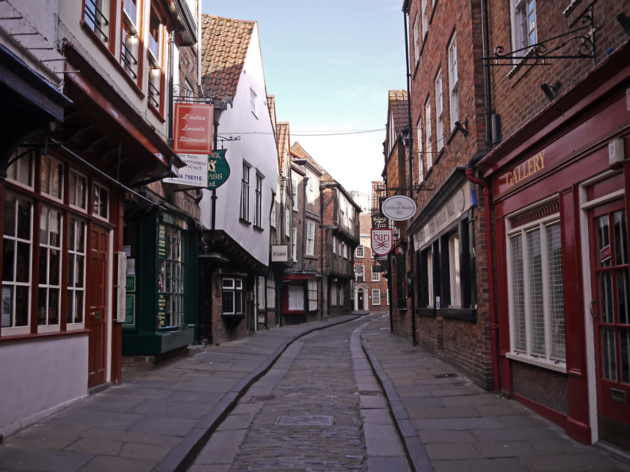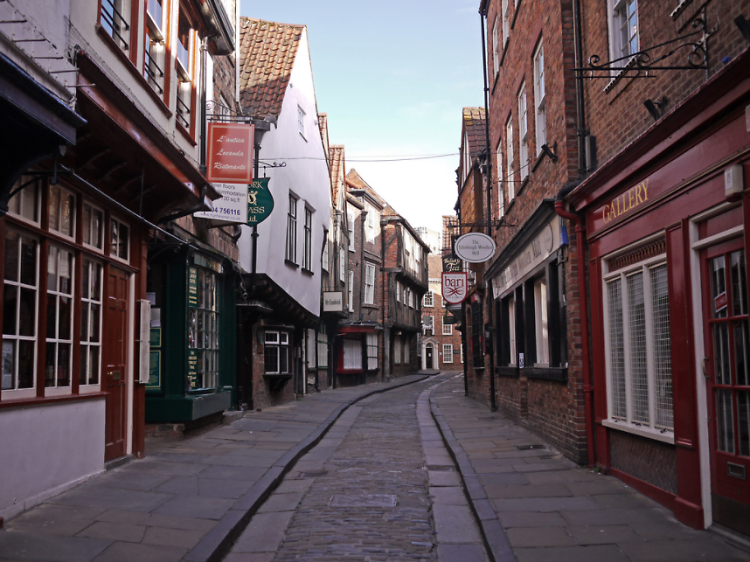 John Robinson
3. Stroll down the Shambles
What is it? A narrow, winding, quaint street in York's historic quarter that draws visitors in droves.
Why go? The Shambles – an Old English word for slaughterhouse, FYI – is the perfect example of just how well-preserved York is. Many buildings in this street date back to the 14th century and still have butchers' hooks out front. At first glance, you might wonder which idiot erected these wonky, top-heavy timber-framed buildings, but the overhang actually had a practical purpose: to protect the 'wattle and daub' walls below and stop the butchers' meat from going off in the sunshine. Genius.
Don't miss: Stop in for a pint at the Ye Old Shambles Tavern, or if you're a Harry Potter buff head into one of the many wizarding-themed shops on the street.
What is it? One of the UK's most striking cathedrals.
Why go? With its medieval stained-glass windows, glittering artefacts and stone buttresses, York Minster is an architectural marvel, and essential for anyone visiting the city. Go inside and you can learn more about the area's Christian history, from Roman times to the present, in the underground chambers.
Don't miss: If you've got the stamina, walk the 275 steps up the central tower to York's highest viewpoint. Make sure to look out for peregrine falcons nesting among the cathedral's gargoyles.
What is it? York's river, which cuts a path through the city before winding up at the Humber Estuary.
Why go? The Ouse is a picturesque delight with riverside walking routes that are perfect for post-lunch strolls. Follow the river and you'll catch some of York's best sights, from the Millennium Bridge to Clifford's Tower. You can also take regular boat tours or cruises down the river.
Don't miss: Take the early evening cruise and you'll be treated to sunset views that'll give you pause for thought (and photos). The boat comes with a fully stocked bar should you fancy an evening tipple and there's lively onboard commentary, so you know precisely what you're looking at.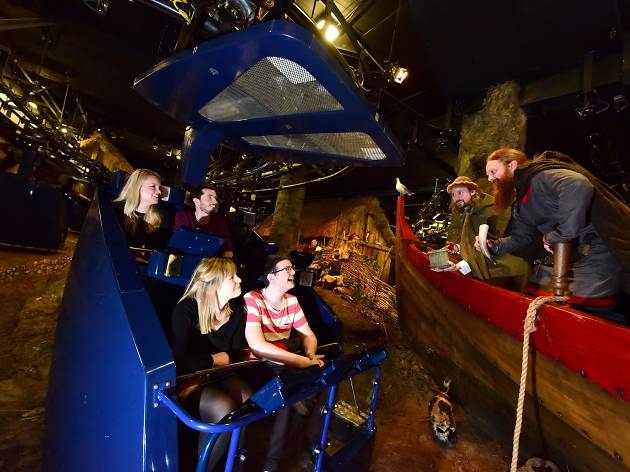 Photograph: Anthony Chappel-Ross
6. Delve into York's Scandi past at The Jorvik Viking Centre
What is it? A trip back in time to the days of York under Danish rule.
Why go? This is a chance to delve into York's Scandi past – and no, we're not talking hygge here. In 866 (yes, York really is that ancient) the city was invaded by the Danes; this attraction gives a snapshot of what Viking life would have been like. With its moving carriages, life-size dioramas and ancient artefacts it's a real trip back in time. Be warned: they even replicate the smells of the ninth century. Can confirm they're pretty bad.
Don't miss: Look out for an actual fossilised Viking poo on display.
7. Go on an Invisible York Tour
What is it? Walking tours run by local homeless people.
Why go? Invisible York Tours is the best way to see the city and give something back while you're at it. Each tour is shaped by the particular experiences of your allocated guide. All money raised helps fund practical and employment support for the homeless.
8. Immerse yourself in York's grizzly past at York Dungeon
What is it? A thrilling, immersive journey through York's dark and grizzly past.
Why go? Just like its sibling venues across the UK and other parts of Europe, York Dungeon delves into the murkier parts of the city's past. With a boatload of (terrifying) actors, live shows, special effects and truly horrifying sets, it's not for the faint-hearted. As you shuffle bravely through the dungeon you'll come face to face with some of York's most notorious characters (including criminals), before heading to the Tavern to calm your nerves.
9. Trainspot at The National Railway Museum
What is it? The perfect excuse to get your trainspotter on.
Why go? Anyone with a passion for period dramas, history or design will revel in a trip to the National Railway Museum – the biggest railway museum in the UK, no less. Here you'll find more than a million pieces of memorabilia, including actual trains, such as the only bullet train outside of Japan, mock-up stations, and perfectly (and stylishly) restored carriages.
Don't miss: You can also take a ride on the miniature railway outside.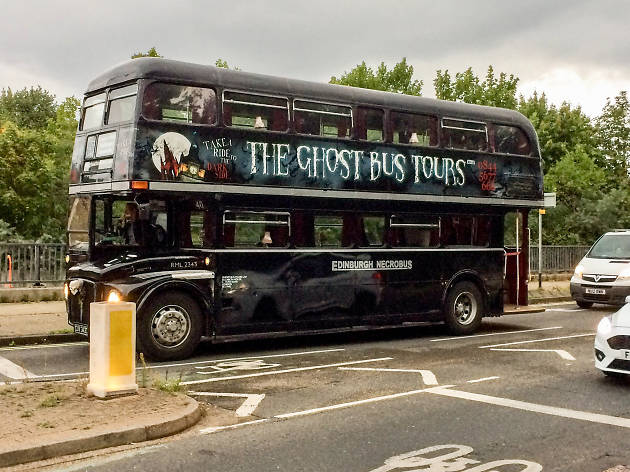 Photograph: Wikimedia Commons / Malcolmxl5
10. Get spooked on a ghost tour
What is it? York's full of ghoulish stories, and a ghost tour's the best way to find out about them.
Why go? To set your heart racing. Wander along narrow passageways and dark streets to investigate bloodcurdling tales of scandal and death, or jump aboard the Ghost Bus, on which the creepy conductor will fill you in on the city's grimmest tales. There's a wide variety of ghost tours running daily here, so if you're after some scares, York's the place for you.
© Dario Sušanj
11. Head down to the York Cold War Bunker
What is it? A relic of York history from the days of the Iron Curtain and the dread of the ever-ticking Doomsday Clock.
Why go? If you're tired of learning about Romans and Vikings, then lose yourself in another chapter of history. The semi-subterranean York Cold War Bunker was built in case of a Soviet nuclear attack and, with its blast-proof doors, perspex maps and decontamination areas, is described by English Heritage as 'the most modern and spine-chilling' of their properties. Tours are led by friendly guides who know their stuff and begin every hour on the hour.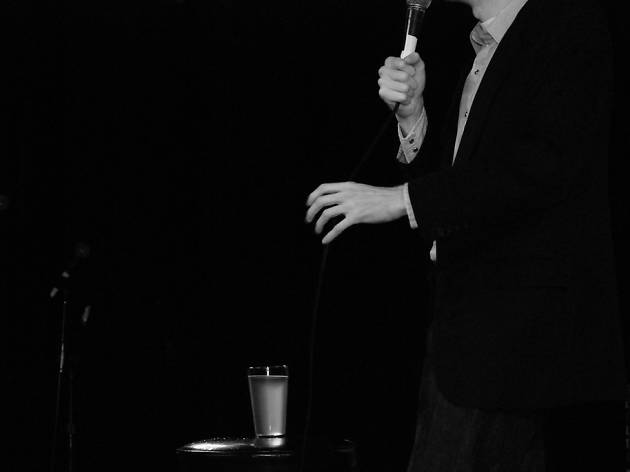 © Tripp/Flickr
12. Enjoy a comedy show at the Grand Opera House
What is it? A Grade II-listed theatre that was lovingly restored in the '80s.
Why go? As well as all its historic sights, York also boasts some pretty cool live entertainment venues. Following its '80s revamp, which saw the theatre's layout returned to its original period style, the Grand Opera House now puts on an excellent programme of live music, comedy and musicals. You're guaranteed a good night out and a fairly intimate one to boot, as the theatre has a maximum capacity of just under 1,000.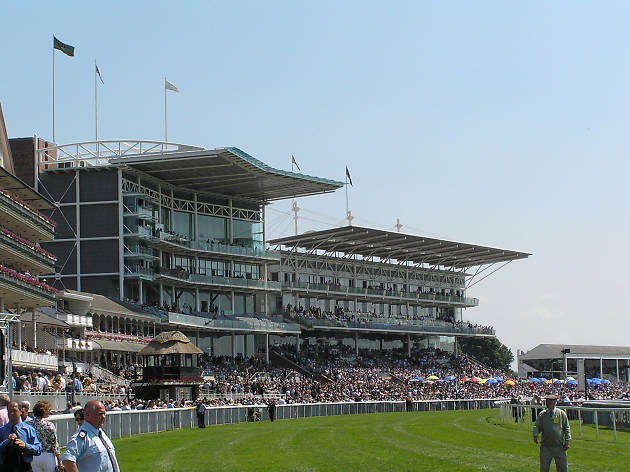 Photograph: Wikimedia Commons / Johnteslade
13. Have a day out at York Racecourse
What is it? Award-winning modern racecourse and gig venue with grandstands and characterful listed buildings.
Why go? For any of the 17 joyous race days between May and October. Not a racing fan? No problem – the racecourse also puts on music concerts, fashion events and even a vintage clothes festival. There's a decent car boot sale here on Saturday mornings, too.
Don't miss: Drawing a sharply dressed crowd over a four-day period, Yorkshire Ebor Festival is the season highlight.
And if it's top-notch food you're after?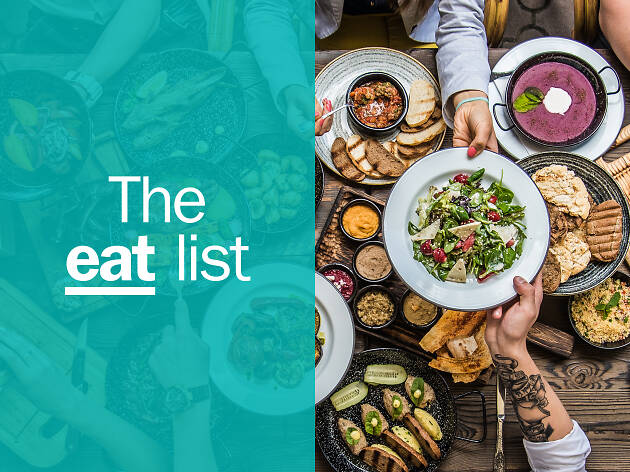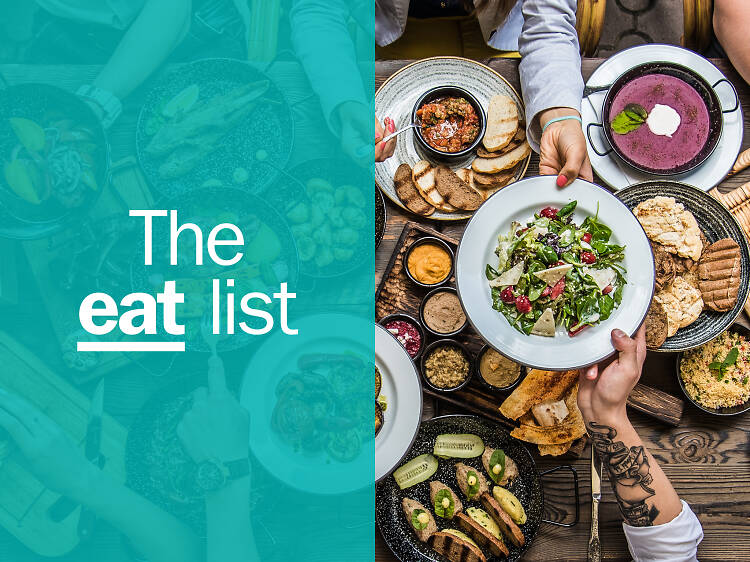 Visit Castlegate for bistros and modern restaurants right next to the castle, stop for lunch on Fossgate and Walmgate, or go to Bishopthorpe Road or Gillygate for good restaurants away from the crowds.
Best selling Time Out Offers