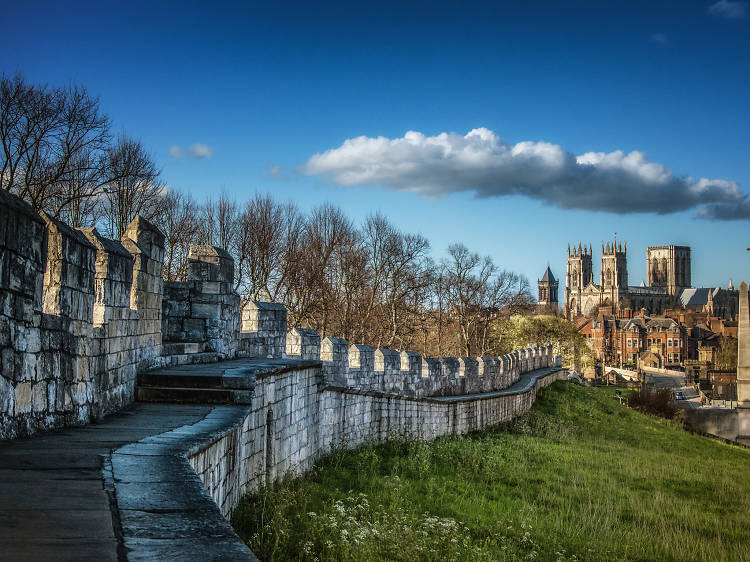 Photograph: Shutterstock
1.

Walk along York city walls
What is it? Roman fortifications that once protected the city.
Why go? The Romans did a lot for us. They built roads, thermal baths and left York with the longest walls barrier in the country. Walking the full length of York's city walls will take a couple of hours, especially if you stop to read the many plaques on the way.
Don't miss: You can enlist the help of a guide to save a bit of brainwork. Tailored tours ensure you only get the juicy tidbits, while private excursions cut out any possibility of stragglers.