The 11 best things to do in York
There are tons of things to do in York, from museums to historical sites and the ancient fortified walls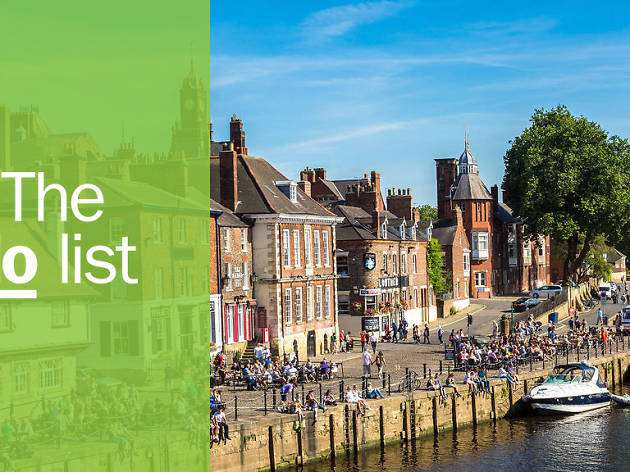 Practically as old as the hills themselves, York is the very model of an English historical town—which is why the best things to do in York sometimes feel like a trip down history lane.
Expect a quaint and pretty town filled with medieval streets, centuries-old fortifications and one behemoth of a cathedral. It's not hard to see why flocks of visitors from across the world venture this far north to check out all the great things to do here—from historical sites to museums and restaurants—but it's easy to feel a little overwhelmed by everything to see and do. Never fear: we've put together a list for you to sink your teeth into.
Are on a time crunch? Check out our guide to the perfect day in York.
Done something on this list and loved it? Share it with the hashtag #TimeOutDoList and tag @TimeOutEverywhere.
Find out more about how Time Out selects the very best things to do all over the world.
Best things to do in York
1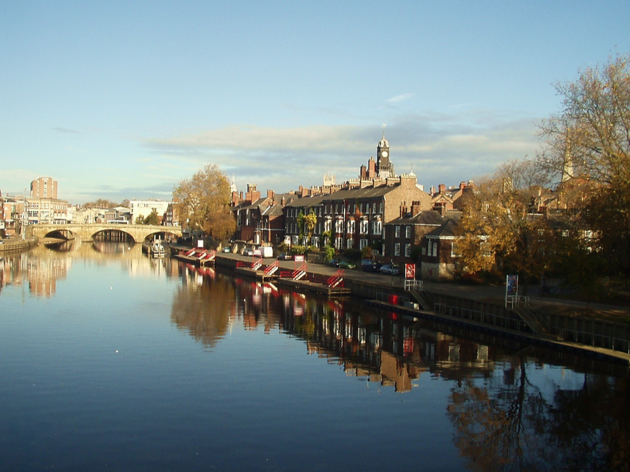 © Tim Green
What is it? York's river, which cuts a path through the city before ultimately ending in the Humber Estuary.
Why go? The Ouse is a picturesque delight. There are riverside routes to walk along which are perfect for post-luncheon strolls. You'll see some of York's local wonders from the Millenium bridge to Clifford's Tower and make sure to amble through Rowntree Park next to the canal. But trust us - the best way to really embrace the river, take one of the regular boat tours or cruises. Take the early evening cruise and you'll be treated to stunning sunset views that'll give you pause for thought (and pictures). The boat comes with a fully stocked bar should you fancy an evening tipple and there's lively onboard commentary, so you know precisely what you're looking at.
2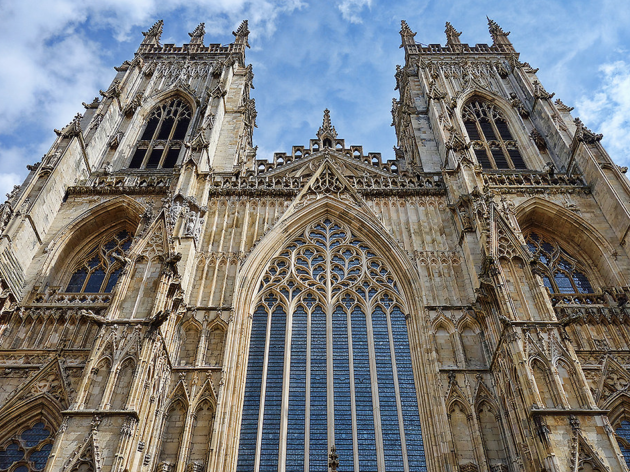 © Reuben Flounders
What is it? York's cathedral, and one of the most striking in the country.
Why go? With its medieval stained-glass windows, glittering artefacts and stone buttresses, York Minster is a marvel, and essential for anyone visiting the city. Down in the underground chambers, you can learn more about the area's Christian history, which dates back to Roman times. And if you've got the stamina, walk the 275 steps up to the central tower, which leads you to the highest point in York. Most of the tour guides are local history students, which means they're not jaded and they know what it's like to be overwhelmed with superfluous info, so they'll be sure to fill you in on the most interesting bits.
3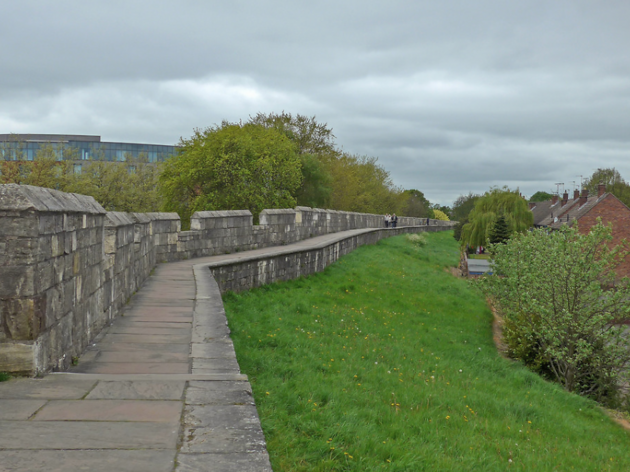 © Tim Green
What is it? Ancient fortified walls that once protected the city from outsiders.
Why go? The Romans did a lot for us Brits. They built roads, hot-water baths and left York with the longest medieval barrier in the country. Walking the full length of York's city walls will take a couple of hours, especially if you stop to read the odd plaque. Alternatively, you can enlist the help of a guide to save a bit of brainwork. Tailored tours ensure you only get the juicy tidbits, while private tours cut out any possibility of stragglers.
4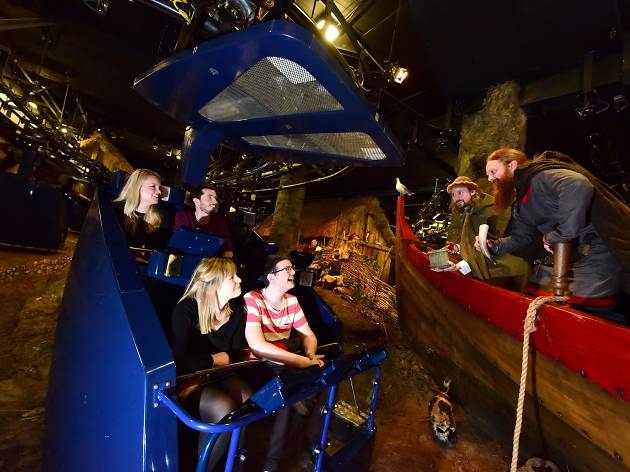 Anthony Chappel-Ross
What is it? A trip back in time to the days of York under Danish rule and a centre for historical education.
Why go? This is a chance to delve into York's Scandi past – and no, we're not talking hygge here. In 866 (yes, York really is that ancient) the city surrendered to Danish invasion; this attraction gives a snapshot of what Viking life would have been like. With its moving carriages, life-size dioramas and ancient artefacts – including a fossilised Viking poo – it's a real trip back in time. Although be warned: they also replicate the smells of the ninth century here and they're pretty eye-watering.
5
Image © Tim Green
What is it? The ruined Norman keep at the centre of York Castle.
Why go? Like lots of history, this tower's name has rather gruesome roots: Roger de Clifford was hanged here for treason back in 1322. But it offers some pretty spectacular views. Should you brace yourself and walk up to the hill's summit, you'll be rewarded with unparalleled views of York Minster and the city and, on a clear day, you can see as far as the North York Moors national park.
6
© Nick Mailer Photography
What is it? A thrilling, immersive journey through the dark and grizzly parts of York's past.
Why go? Just like its sibling venues across the UK and other parts of Europe, York dungeon delves into the murky side of history. With a boatload of (terrifying) actors, live shows, special effects and sets that evoke as much horror as history, it's not for the faint-hearted. As you bravely shuffle through the dungeon you'll come face to face with some of York's most notorious characters (including criminals) before heading to the Tavern to calm your nerves. Plus, if you're a fan of furry rodents, you can have a cuddle with some of the little guys at the Dungeon's Rat Cafe.
7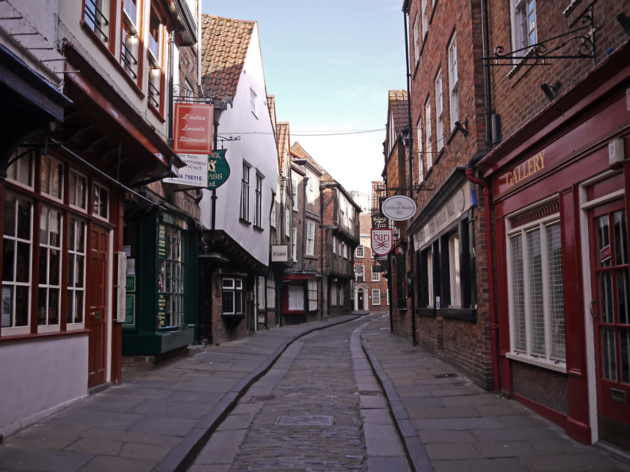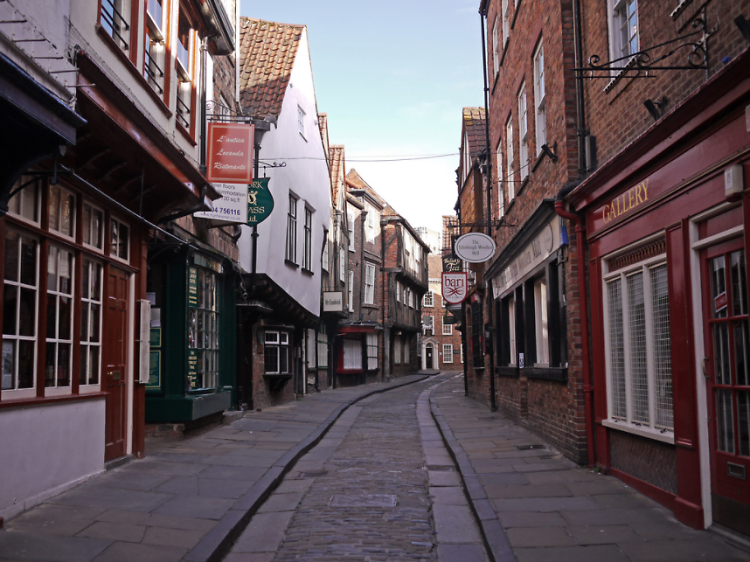 Image © John Robinson
What is it? A narrow, winding, quaint street in York's historical quarter that attracts visitors in their droves.
Why go? The Shambles – an Old English word for slaughterhouse, FYI – is the perfect example of just how well-preserved York is. Many buildings in this street date back to the fourteenth century and still have butchers' hooks out front. At first glance, you might wonder which idiot erected these wonky, top-heavy timber-framed buildings, but the overhang actually had a practical purpose: to protect the 'wattle and daub' walls below and stop the butcher's meat from going off in the sunshine. Clever stuff.
8
The National Railway Museum
What is it? The perfect excuse to get your trainspotter on and geek out.
Why go? Anyone with a passion for period dramas (yes, that includes Mad Men), history or design, will revel in a trip to the National Railway Museum – the biggest railway museum in the UK, no less. There are thousands of (actually a million) pieces of memorabilia, including real life trains that have long been out of service, mocked up stations and perfectly (and stylishly) restored carriages, all of which are open to explore. You can also take a ride on the miniature railway outside.
9
© Dario Sušanj
What is it? A relic of York history from the days of the Iron Curtain and the dread of the ever-ticking Doomsday Clock.
Why go? If you're tired of learning about Romans and Vikings, then lose yourself in another chapter of history. The semi-subterranean York Cold War Bunker was built in case of a Soviet nuclear attack and, with its blast-proof doors, perspex maps and decontamination areas, is described by English Heritage as 'the most modern and spine-chilling' of their properties. Tours are led by friendly guides who know their stuff and tours begin every hour on the hour, so time your arrival right to avoid waiting around.
10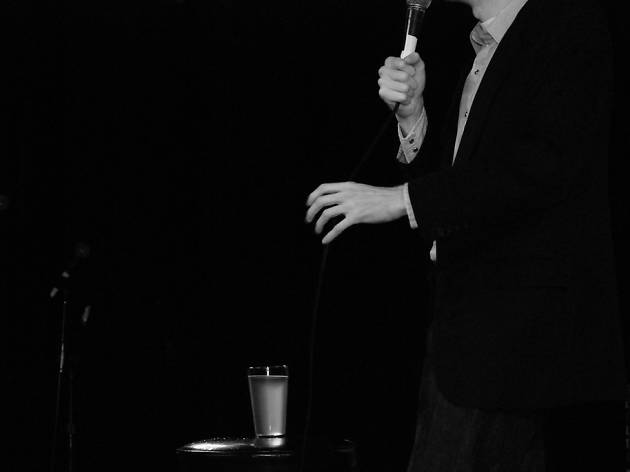 © Tripp/Flickr
Comedy shows at the Grand Opera House
What is it? A Grade II-listed theatre that was lovingly restored in the 1980s (for a whopping £4 million).
Why go? As well as all its historical attractions, York also boasts some pretty cool live entertainment venues too. Following its '80s rejuvenation, which saw the theatre's design returned to its original style – complete with period features – the Grand Opera House now plays host to a lively programme of live music, comedy and musicals to keep the punters coming. With some of the best names in the business appearing here, you're guaranteed a good night out and a fairly intimate one to boot, as the theatre has a maximum capacity of just under 1,000.
What is it? Lots of lovely, beautifully preserved hotels for all needs and budgets.
Why go? Looking for a roof over your head while in York? The city has some spectacular places to stay – from remarkable Victorian behemoths to 900-year-old boutique hotels and even a cosy convent. Whether you're after budget-friendly options or looking for a splash of luxury, we've done the scrolling so you don't have to. And if you're heading this far north from London, it makes sense to stay somewhere really lovely, right?
Looking for the best eats in town?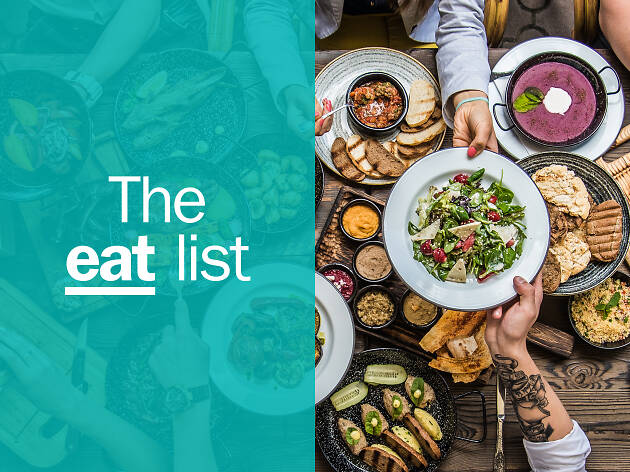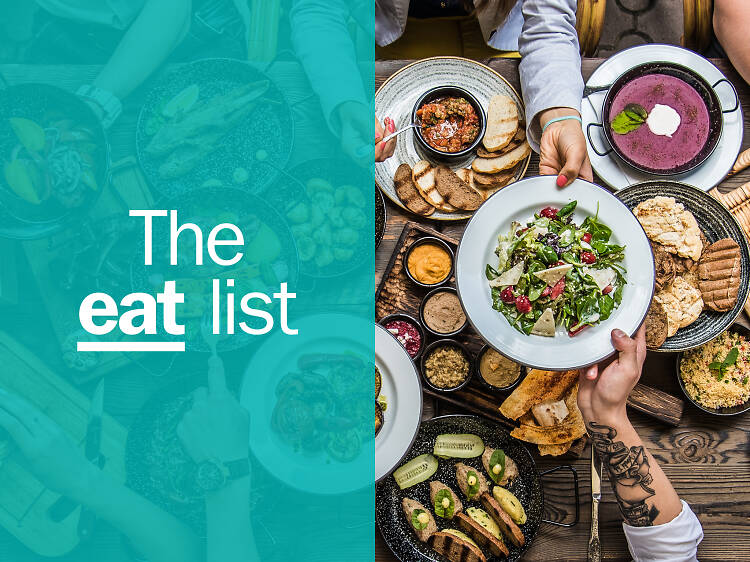 Visit Castlegate for bistros and modern restaurants right next to the castle, stop for lunch on Fossgate and Walmgate, or go to Bishopthorpe Road or Gillygate for good restaurants away from the crowds. Here are 17 of the best eats in town.