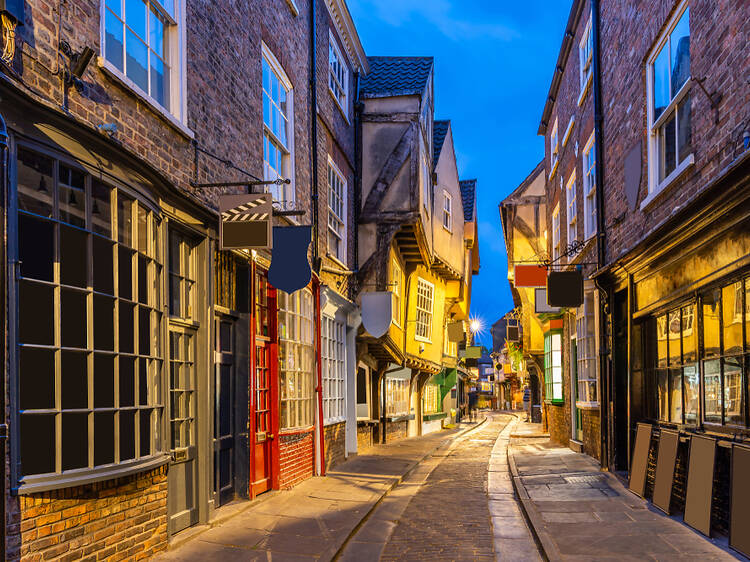 Photograph: Shutterstock
1.

Stroll down the Shambles
What is it? Quite possibly York's most famous street and a firm favourite with Harry Potter fans.
Why go? Take a stroll down this winding road and you'll be overcome by its quaintness. But wait: The Shambles has a darker past lurking behind its pretty façade. In fact, its very name is the Old English word for slaughterhouse. And those cute hooks on the front of the shops? Originally used for hanging meat. Yum. More fun facts? The wonky-looking timber-framed buildings, many of which date back to the fourteenth century, were built like that so the overhang would protect the 'wattle and daub' walls and help keep the meat from going rancid in the sunshine. Scone, anyone?
Don't miss: Grab a pint at Ye Old Shambles Tavern or go shopping for a new wand at one of the many Harry P-themed stores.