Dalston restaurants and cafés
Discover our recommendations for the best restaurants in Dalston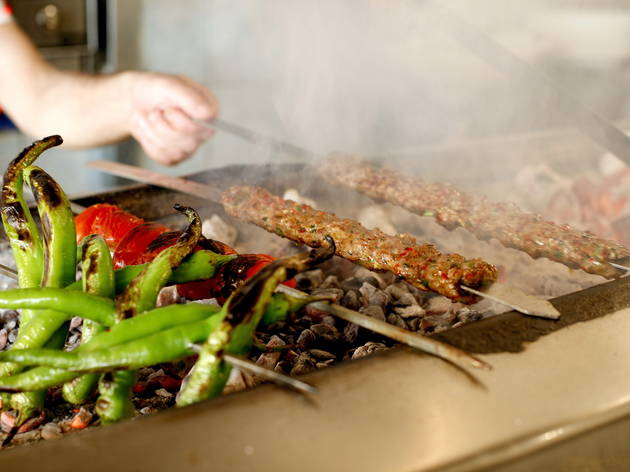 Dalston may have a reputation for amazing Turkish food (which places like 19 Numara Bos Cirrik I uphold), but there's actually a huge range of outstanding restaurants in the area now. Shanghai Dalston brings Shanghai's regional dishes to east London, whilst British food is provided by A Little of What You Fancy. And for simple, seasonal fare alongside Regent's Canal, you must go down to Towpath.

Think we've missed a great restaurant or café in Dalston? Let us know in the comment box below.
Grill: Turkish

The tang of carbonised meat that hangs in the air of Stoke Newington Road is an olfactory reminder you're in ocakbası territory.
Read more
Coffee house: European

Here, the magic comes from Square Mile beans and a shiny, top-notch La Marzocco machine. Our barista pulled the perfect shot.
Read more
Venue says: Dalston's finest Turkish and Kurdish grill foods with rich cold and hot starter sections. Feeling hungry? Visit us.
Grill: Turkish

There are many reasons to visit this long-standing Hackney favourite, but the decor isn't one of them...
Read more
Restaurants & cafés: British

Hackney's patterns of immigration have ensured the borough has never been short of decent dining options....
Read more
Restaurant: Shanghainese

This former pie-and-mash shop is a curious hybrid that fits right into Dalston's eclectic high street.
Read more
Café: European

So many lovely neighbourhood cafés and delis have opened in Hackney that they scarcely provoke a raised eyebrow any more...
Read more
Café: British

Barden's - better-known as a nightlife venue - also has an all-day menu including numerous breakfast and brunch options...
Read more
Find more restaurants in London