London Bridge restaurants
Find the best restaurants and cafés in London Bridge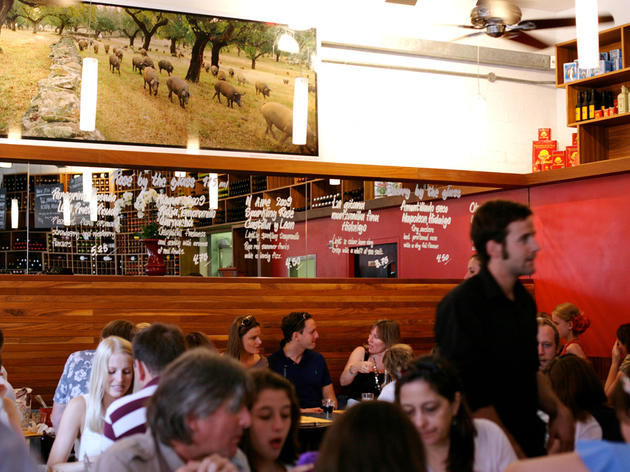 Eating out in London Bridge is all about knowing where to look. Magdalen, which is easy to miss on the busy Tooley Street, serves outstanding British food that shows a real attention to detail. Champor-Champor provides Asian fusion cuisine that resists most labels, aside from 'great'. At café and gallery Caphe House, you can pick up a Vietnamese baguette, called bánh mì, along with a painting, if you want.
Our food needs to be more than just 'good to eat' – ie safe, tastes okay, and feeds us – but also has to be 'good to think'. Chef Tom Sellers understands the value of a good story.
Book now
Read more
The upsurge in Spanish food quality in London since the 1990s can in part be dated from the arrival in Borough Market of food importers Brindisa.
Read more
Venue says: A complimentary glass of house wine at Champor Champor in London Bridge. To receive, please mention you booked through Time Out.
Champor-Champor has been on Time Out's radar long before the South Bank became trendy. With the Shard springing up nearby, it's no longer off the beaten path, yet still feels like a hidden find.
Book now
Read more
Just getting here is half the fun – there's a sense of achievement once you've successfully navigated entry-phone, lift and winding stairs and corridors. What you find at the end of the journey is also pretty special.
Read more
Wright Brothers is very much an eat-and-run sort of place, with all seating at high-backed stools, and efficient waitresses operating at speed despite the cramped conditions.
Book now
Read more
Find bars and pubs near London Bridge