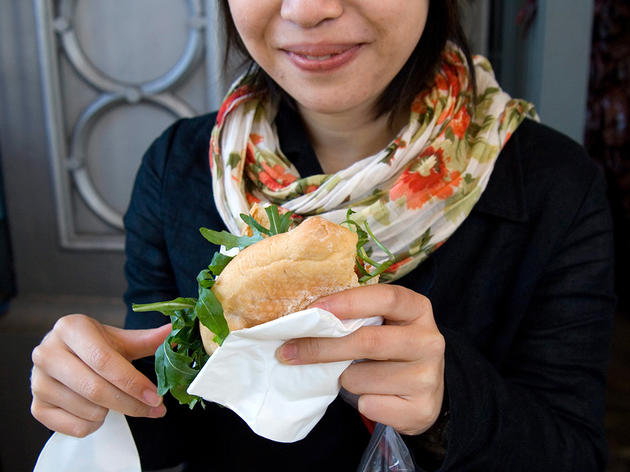 1/9
© Kate Peters
2/9
© Kate Peters
3/9
4/9
© Kate Peters
5/9
Markets *** Local Caption *** Take it Outside
6/9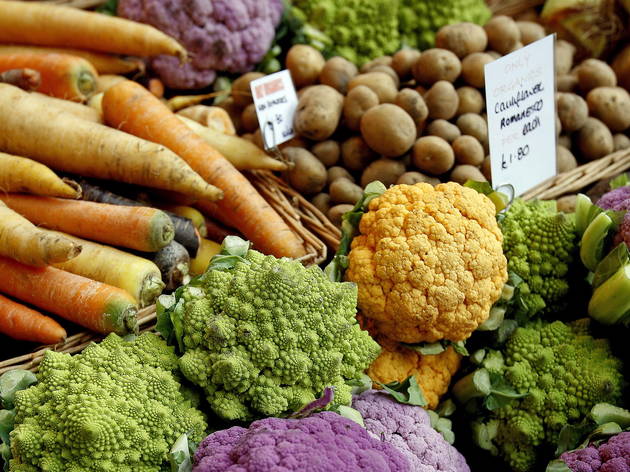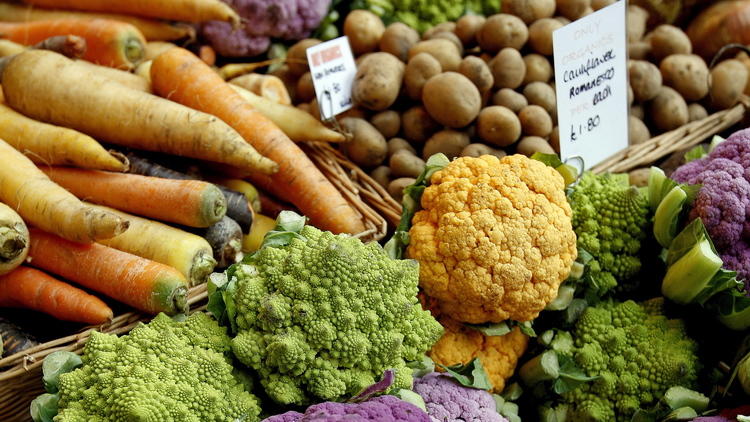 7/9
© Rob Greig / Time Out
8/9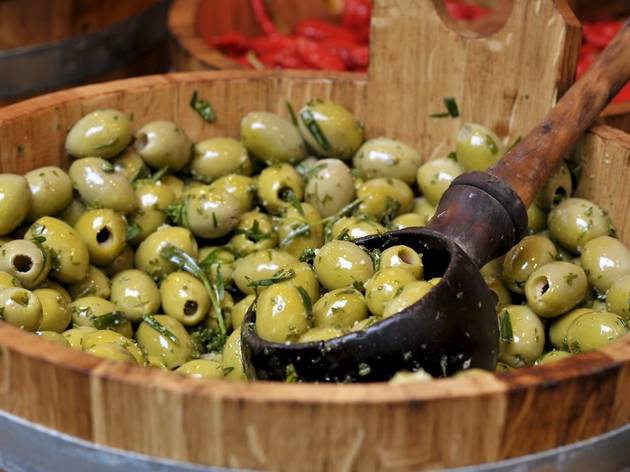 9/9
Time Out says
London's best (and best-known) food market is a bustling, beloved dining destination.
Dating back to the thirteenth century, this historic food market (London's oldest) is a sprawling cornucopia of gourmet goodies. It's best to visit Borough Market on an empty stomach so you have room to snaffle samples of the bread, cured meats, cheese, olives and pastries on offer. The market used to mainly highlight British produce but nowadays you can find a global smorgasbord of traders. This goes for the street-food vendors too – you can indulge in succulent and salty French confit duck sandwiches, aromatic Ethiopian stir-friend stews, Spanish chorizo sarnies, Tuscan porchetta-inspired spit roast and even the humble scotch egg (elevated, of course).
Being London's best and most famous food market has its pitfalls: it can get extremely cramped and chaotically busy. The market is a tourist hotspot and many of its visitors are there to take pictures rather than buy anything. So if your aim is to shop, arrive early to avoid the crush. If the crowds are too overwhelming, pick up some bits to go from Neal's Yard Dairy, Cannon & Cannon and Bread Ahead, then head down to bankside for a riverside picnic. It's worth noting that the market is closed on Sundays and exists only in skeleton form on Mondays and Tuesdays.
Top tip: Arrive early and grab a coffee from Monmouth, on the south side of the market, before you shop for the perfect way to kick off your day. Alim Kheraj
Recommended: London's best markets
Details
Address:
8
Southwark Street
London
SE1 1TL

Transport:
Tube/Rail: London Bridge
Contact:
Opening hours:
Mon - Thu: 10am-5pm, Fri: 10am-6pm, Sat: 8am - 5pm
Do you own this business?
Average User Rating
4.6 / 5
Rating Breakdown
5 star:

53

4 star:

14

3 star:

4

2 star:

0

1 star:

2
I visited recently with friends from out of town and once again it was a real treat. Starting with brunch we had many options from the street food venders or by partaking in one of the local restaurants in the area. Don't be put off by rain either in winter as much of the market is under cover. I love suggesting the market as a starter for the day when I have guests in London or meeting up with friends from different parts of the city. Its a great location to kick on to other days activities with London Bridge there, a stroll along the river to the Southbank and more! Do check it out, do arrive hungry, and do spend the time to explore the establishments surrounding the market also.
Love it! Get my fruit and veg there every week
Any friend visiting London, I would absolutely recommend Borough market as a "must see". It's a huge amount of fun and there are lots of high quality products, and some more unusual, to taste and try. The only downsides are that it is always absolutely heaving, so your friend that stops to taste a bit of the truffle infused parmesan will be instantly lost in the crowd, and you'll spend the next two hours looking for them. The other disadvantage, is that the food is often incredibly overpriced, but then, it's a tourist attraction in London - so what can you expect?
Definitely worth a visit for any food friends passing by!
great bread - yummy & walking round
I have been coming to Borough Market for 15 years or so, back when you used to get wholesale prices and there were just a few stalls. Overtime the market has expanded greatly and attracts huge numbers of people. For me, though, it has lost something over this time. Many of the stalls have food orientated towards tourists, the shops selling food for cooks (amateur in my case) have become increasingly expensive. While I still go to Borough Market regularly, I buy much less and have started visiting more local markets such as those in Bermondsey and Brockley. Overall though it is still a huge asset for London.
Really ggod place to have lunch with friends, Maybe to busy on Saturday lunch.

Have a glace of wine, beer... and have a look arround

Oysters for starter, Swedish raclette for main course and a english desert... Yes it''s possible and all in the same market!!!
As a massive foodie and a passionate home cook, borough market is really a slice of heaven in the middle of busy London. The only issue I have with this place, is the time it takes for me to decide what my 'calorie currency' should be used on....
It is the perfect day out - start with a stroll around borough market - analyse your savoury food options and pick the best for lunch - be it freshly cooked scallops, handmade british pies or wild boar sausages. Once you have done this, check out the various stands for the dessert that picks your fancy .... Once again, you have endless choice - personally, I recommend the fresh doughnuts made by Bread Ahead, which really is just an excuse to show off their wonderfully light dough and incredibly fresh tasting homemade jam.
Finally, once you are fed up, it's now the perfect time to scour the place for the perfect artisan ingredient to be used in your next dish....
It is a food eater and a home cook's heaven indeed!!!
I used to go there as a student. Probably because everything was cheap.
The last that I went here (on Eid), my mom said "this is not your standard". And she is correct; we tried everything and everything was almost shit.
This place is not for the North Londoners. We expect quality; £4 can fetch you better food in skanky Archway than this useless student-profiting market.

Tourists: be ready to be under-whelmed.
A place I take every visitor to London. A great place for snacking on food (buy small bits from multiple stalls is my tip!) and getting treats for home. A really nice variety of food available.
The only draw back is it is busy! Don't go here and expect to walk around without being bumped in to or sit to be able to sit on a bench and eat your purchases. Expect it to be busy but join in grab some food and perch on the kerb like a local :)
Only problem with the Borough Market is choosing what to eat. It's made so difficult with the incredible variety of fresh produce and food on offer. You could go here everyday for a year and try something new. There are just so many amazing options and it never fails to impress. A great place to take visitors from out of town with so much to see and do... 5 stars every time...
Now I know Borough Market, a few tips if your gogin on Sat, arrive 9am, have breakfast, then shop! If you want coffee, at Monmouth Coffee shop don't queue in the long queue, but go and buy beans, and ask to try some diffeent flavours, your have 3 different and wonderful coffees and a bag of London's finest coffee! Lastly have a shopping list otherwise it can get expensive!
Found this market on Market Mate. It's really quite good, with lots of food, but a bit expensive.