Michelin-star restaurants in London
Find all 67 London restaurants awarded with a shining Michelin star, from long-standing culinary institutions to newer restaurants gaining a star in 2020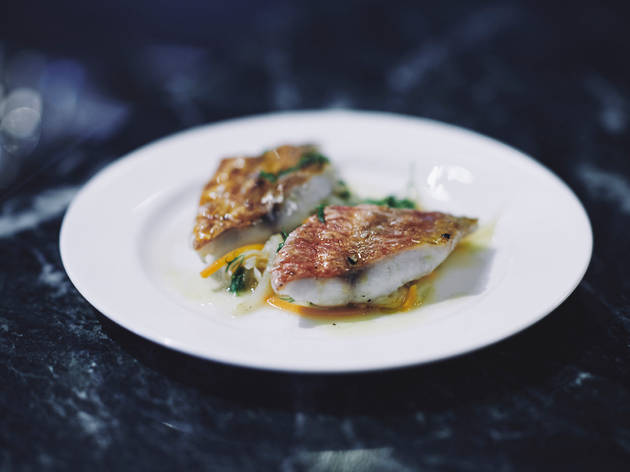 The yearly unveiling of the Michelin Guide's Great Britain and Ireland edition is always big news in the food nerd world. For very good reason, too – London's one of the top-ranked cities in the world for fine dining. And it's got plenty of stars to cement that status.
While Michelin's expertise on expensive, upmarket restaurants is well-known, the Michelin Guide has also been criticised for its relevance to ordinary diners. Conspicuous by their absence are more affordable places to eat – you'll find many restaurants in five-star hotels in the list below.
The canny eater, it should be said, should consider aiming at the board's Bib Gourmand list – a kind of 'highly commended' round-up that doesn't require the formal fripperies of the starred system. Really, it's where the most exciting stuff lies, and plenty of those places appear in our meticulously compiled list of the best restaurants in London. On a plus note, Michelin is one of the few publications to visit anonymously and pay for its meals, just as Time Out does (pats on the back for us).
However, if you're feeling flush then read on to find all London restaurants with a Michelin star.
RECOMMENDED: The 100 best restaurants in London or check out our video on five must-visit London restaurants below.
London restaurants with one Michelin star
London restaurants with two Michelin stars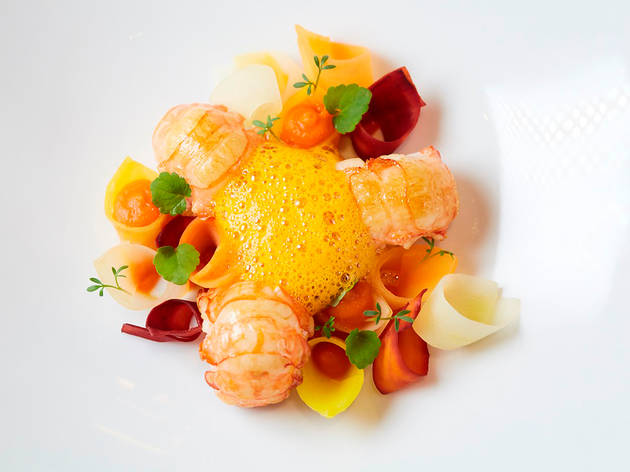 The fact that the first UK restaurant from French mega-chef Anne-Sophie Pic is located in the City outpost of the Four Seasons hotel chain should tell you everything you need to know about this overtly ostentatious and eye-wateringly expensive venue. That said, the food is dazzlingly skilful, meticulously detailed and chock-full of powerful, unexpected flavours from France and the whole wide world.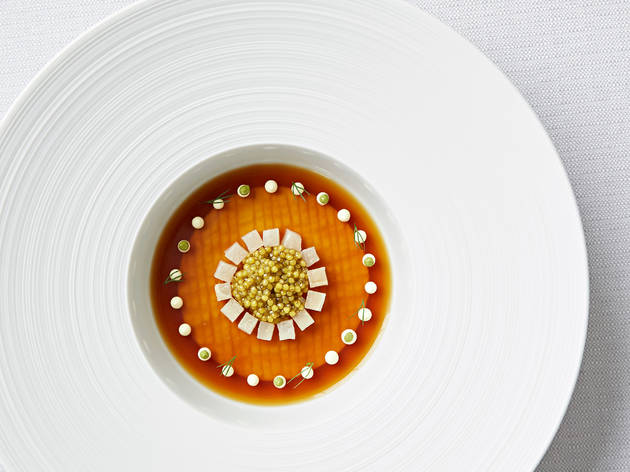 A bona fide London institution with a new fine-dining powerhouse at the helm, Bibendum remains London's nattiest and most heart-warmingly pleasurable dining room – although über-chef Claude Bosi (of Hibiscus fame) is putting his own dizzyingly technical and dazzlingly creative stamp on proceedings. Prices are unnervingly high, but the food is overwhelmingly excellent – so go on, blow the budget and prepare to be blown away.