London's best restaurants for steak
Mad on meat? Follow our guide to steak restaurants in London to find the juiciest cuts in town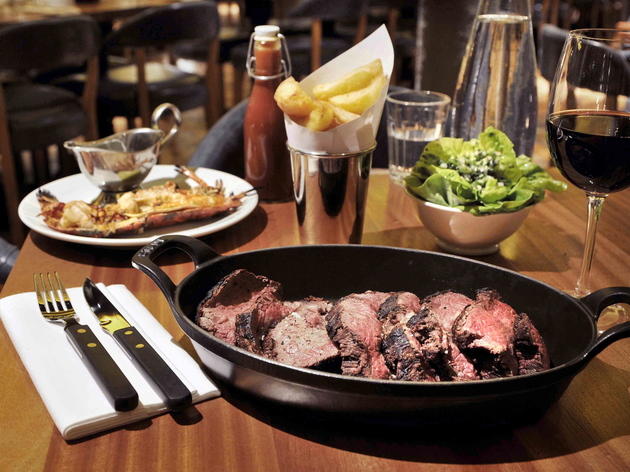 Find more meaty treats in London
Put down the tongs. Bin those cremated bangers. Leave your garden to the foxes. London's best barbecue isn't at home. Whether it's ribs, kebabs or quality steak, have it chargrilled and carefully cooked to perfection at London restaurants where the heat is cranked up high or left low and slow for results beyond your wildest meat dreams. We peer through a cloud of smoke to tenderly debone 20 of London's most moutwatering grilled meats.
Read more
Sponsored listing
Le Relais de Venise l'Entrecôte
This Soho branch is one of four London restaurants from a group that kicked off with a Paris original, back in 1959. That one's still going strong, and the expansion has now taken in New York, too.  They've made their name with the only dish on the main menu: steak-frites. It's preceded by a simple green salad with walnuts and a mustard vinaigrette – and there are a few French desserts and cheeses to follow – but most head here solely for the USP.   The steak is cooked to order and served not with the traditional herb butter, but with their own 'secret' sauce, apparently guarded closely by the daughter of the original owner, Paul Gineste de Saurs. It comes accompanied by a bucket-load of top-notch fries. A short selection of wines is offered, too.