Rising New York City bands you need to know
From brainy MCs to guitar-wielding indie-rockers, here are the best bands and artists making noise right now
By Andrew Frisicano, Tim Lowery, Liz Pelly and Jeremy Winograd Wed Mar 5 2014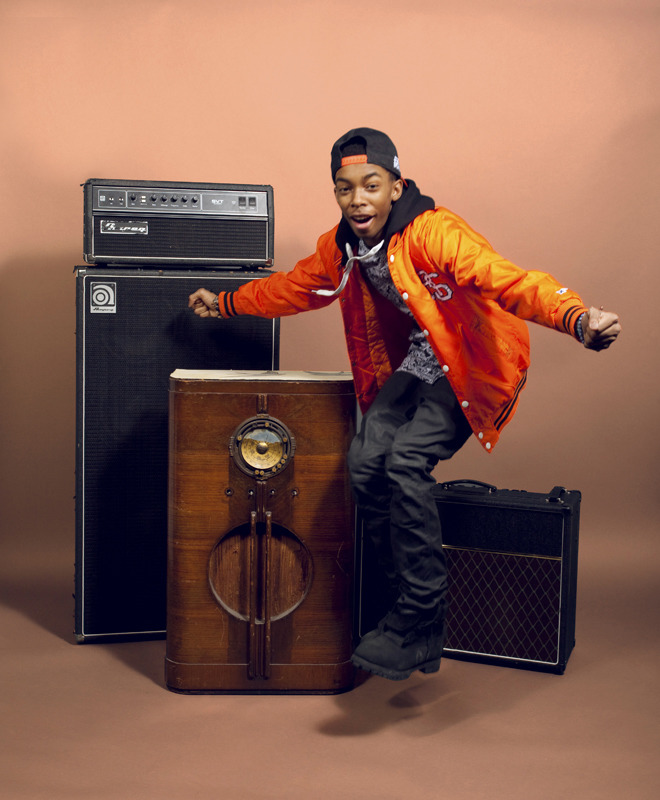 Photograph: Melissa Sinclair; Speakers and amps courtesy Studio Instrument Rentals
Bishop Nehru
At just 17, this native of nearby Rockland County has been lauded by Kendrick Lamar and electro kings Disclosure, whom he teamed up with earlier this year on the cut "You Stressin'." "My mom used to give me five dollars for lunch money," the self-taught (and currently un-enrolled) rapper and producer says, "and I saved it so I could buy equipment." Dig the deft wordsmith's skills on his seven-song EP with MF Doom, NehruvianDOOM, out this May.
How did your collaboration with Disclosure come about?
Oh man, it was weird, the way everything just happened. They did an interview on MTV, I think, when I was, like, not even really known. I had a mixtape or two out and had been played on the radio in London a few times. But in their interview they said they wanted to work with me. So my manager hit them up.
Stylistically, it's kind of an odd pairing. Were you worried about that going in?
Yeah, at first I was, actually. I thought I was going to be more on, like, the electronic side, more of the bass-heavy stuff. I'm a rapper, so people would think that's out of my place. But at the end of the day, I just looked at it as testing what I can do and expanding. And the beat wasn't, like, too crazy; it was still kind of hip-hop-ish.
I read an interview where you said people in New York are dicks. Do you still feel that way?
Yeah, and I'm not going to change. [Laughs] It's not really that they're dicks, it's that, when you go to London, it's just a whole different vibe. People are more polite; they have manners, there's less attitude. In London, like, people don't wake up upset; like, people here wake up mad. Well, Londoners probably wake up mad, but they don't show it.
Is there anyone you'd like to model your career after?
You know, I was just thinking about this: Jay Z. Not, like, music-wise, but what he did with his life, in that respect. Like, he saw what he wanted and got it.
Did people ever discourage you from trying to make it as a rapper?
No, no. There's a lot of people who give me advice, but nobody has ever really told me, you know, "Don't make music," or "How 'bout this instead of doing music?" Everybody's really told me—which makes me think that it's supposed to happen—"Keep doing what you're doing; you're on the right path."
Interviewed by Tim Lowery
Listen to "You Stressin'"
Watch the music video for "Fickle Mind$"
---
Read more music features
These New Yorkers, who both recently launched new solo ventures, get together for a chat on their home turf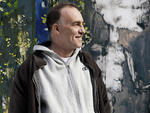 The Lounge Lizard, Jim Jarmusch star and all-around NYC alt legend gets a tribute worthy of his multimedia brilliance
Get ready for a busy season this fall, with shows from arena heavy-hitters to indie gems
See more in Music