Rising New York City bands you need to know
From brainy MCs to guitar-wielding indie-rockers, here are the best bands and artists making noise right now
By Andrew Frisicano, Tim Lowery, Liz Pelly and Jeremy Winograd Wed Mar 5 2014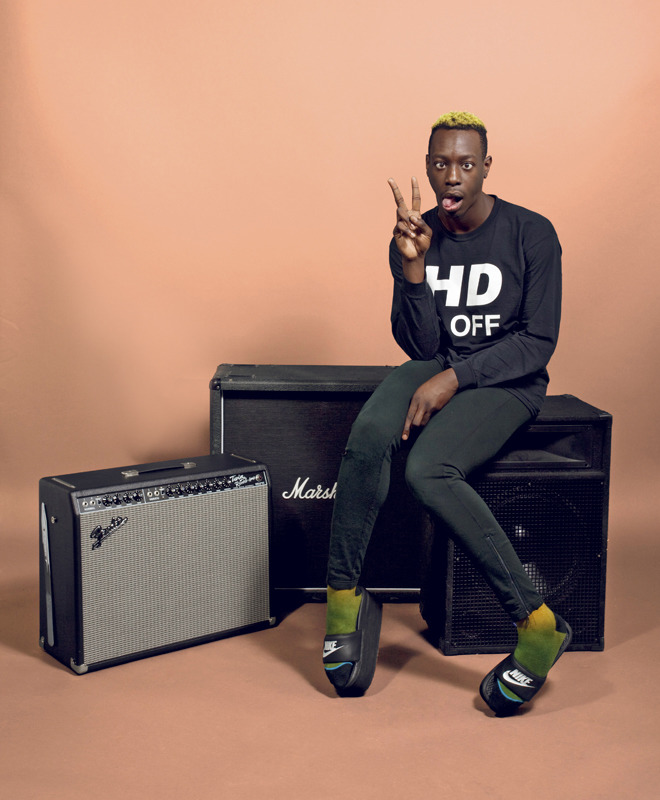 Photograph: Melissa Sinclair; Speakers and amps courtesy Studio Instrument Rentals
Le1f
With celebrated mixtapes like 2013's Fly Zone, Le1f has emerged as one of the most distinctive new voices in hip-hop. The artist cooks up tracks marked by spaced-out beats and pitched-up R&B vocals; his Hey EP is out digitally Tue 11 and physically May 6 via Terrible Records (the label run by Grizzly Bear's Chris Taylor).
How did you start out?
When I was a teenager, I went away to high school, and then I would come back here and not really know any people. I saw all of these bands I liked on MySpace, though, so I would talk to them and hang out with them. That's how I met Sylvia from this band Kudu, and Bunny Rabbit, and Shannon from Light Asylum. So basically, as a 16-year-old I was tagging along with all of those people to their parties. That's how I learned everything about recording music and writing raps.
What are your favorite parties in town?
Club Yes at Le Bain on Wednesdays. And I'm a really big fan of the F.R.A.T. party. A lot of my favorite musicians have been playing it. It's usually in Bushwick somewhere.
What is the hardest part of being an artist in NYC?
Paying rent.
So what keeps you here?
Having the choice to go out and see things. If you really want to immerse yourself in something cultural and creative, it's really easy to do. Just yesterday on a whim, one of my friends got me tickets to the see the new Matthew Barney film, a six-hour film from one of my favorite directors ever. You can't do that anywhere. So, I guess it's worth paying…double the rent.
What NYC artists are you listening to now?
There's so many. That's the exciting part of New York right now. I'm really excited about more people here than I ever have been before. Right now, everything is here. I'm mostly excited about some of the producers I've been working with, like Owwwls and Boody. And I'm working with a lot of new vocalists. Princess Nokia and Junglepussy are definitely my favorite rappers at the moment. If you don't know Junglepussy, you need to move out of the city. Get out. That's it.
Interviewed by Liz Pelly
Listen to Liquid
Watch the music video for "Wut"
---
Read more music features
These New Yorkers, who both recently launched new solo ventures, get together for a chat on their home turf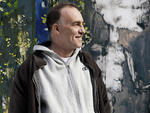 The Lounge Lizard, Jim Jarmusch star and all-around NYC alt legend gets a tribute worthy of his multimedia brilliance
Get ready for a busy season this fall, with shows from arena heavy-hitters to indie gems
See more in Music