Rising New York City bands you need to know
From brainy MCs to guitar-wielding indie-rockers, here are the best bands and artists making noise right now
By Andrew Frisicano, Tim Lowery, Liz Pelly and Jeremy Winograd Wed Mar 5 2014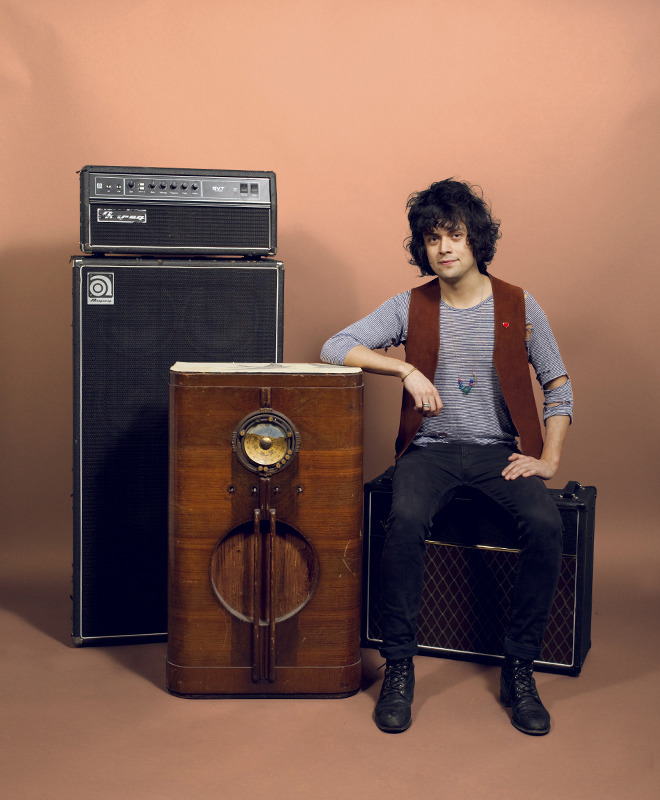 Photograph: Melissa Sinclair; Speakers and amps courtesy Studio Instrument Rentals
Las Rosas
When Austin garage-rock fave Harlem called it quits, bassist Jose Boyer booked it to Bushwick. "Austin's awesome, but it's the kind of place that's going to make me lazy," the Las Rosas guitarist and lead vocalist says. His trio, which pounds out scrappily infectious back-to-basics rock & roll, will drop its debut LP this year.
Why did Harlem break up?
We did this tour that turned into this seven-month-straight tour. We were home maybe three days. And it just got so frazzled and frayed. We got back to town and did an interview and we broke up instantly. It was, like, driving away from that interview saying, "I hate that guy." [Laughs] But now we're cool. You know, now we've kind of gone our separate ways. I saw them the last time we were in Austin and we all played together.
Las Rosas seems to play here all the time.
I think we're just trying to play as much as we can and just get people to notice us. And just because it's fun—that's sort of the whole point. But we did play this one bad show, this party where they told us to buy a keg. But everyone brought their own drinks. We lost $80 and the deposit. Down with punks!
You guys appear to be having a good time onstage.
Yeah, I don't know. I like to make the sound pretty happy. How the songs come out really comes down to the mood we're in, and usually we're in a good mood. We're working on a music video—it's basically a scene in a teenage girl's head, in her bedroom, with a boom box and a hairbrush microphone. It's just that feeling of being alone in your bedroom, and you're a kid, so you don't imagine people watching you yet at that stage. Not like when you're an adult.
What venues do you like playing in New York City?
I like Death by Audio. It's run by this guy Edan [Wilber] who's just so sweet and nice. I just love that vibe. You know, it's not the nicest spot, and it doesn't always sound great, but you get the feeling from him that he's doing it just 'cause he loves it. Because why else would he bother? It's such a pain in the ass.
Where do you guys practice?
We have a studio in Bushwick. It's just a practice space, but it's awesome, because Jose—we have another Jose in the band, he plays bass—he's a carpenter. So he makes everything we need. He made shelves for all our extra stuff, and he made a desk so we can record in there. Every time I walk in there he's built some new perfect thing.
How is recording your debut LP going?
We just got started recording sort of a new set of songs. It's hard to tell if they're demos or for real, because we're trying to make them not sound terrible. But I would love to get in the studio and, you know, have a producer I could work with. And kind of shed the whole lo-fi thing—it's really been out of necessity.
Interviewed by Tim Lowery
Listen to "Black Cherry" and "Supposed 2B"
Watch the music video for "5000 Hits"
---
Read more music features
These New Yorkers, who both recently launched new solo ventures, get together for a chat on their home turf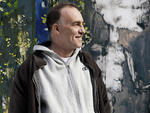 The Lounge Lizard, Jim Jarmusch star and all-around NYC alt legend gets a tribute worthy of his multimedia brilliance
Get ready for a busy season this fall, with shows from arena heavy-hitters to indie gems
See more in Music