Rising New York City bands you need to know
From brainy MCs to guitar-wielding indie-rockers, here are the best bands and artists making noise right now
By Andrew Frisicano, Tim Lowery, Liz Pelly and Jeremy Winograd Wed Mar 5 2014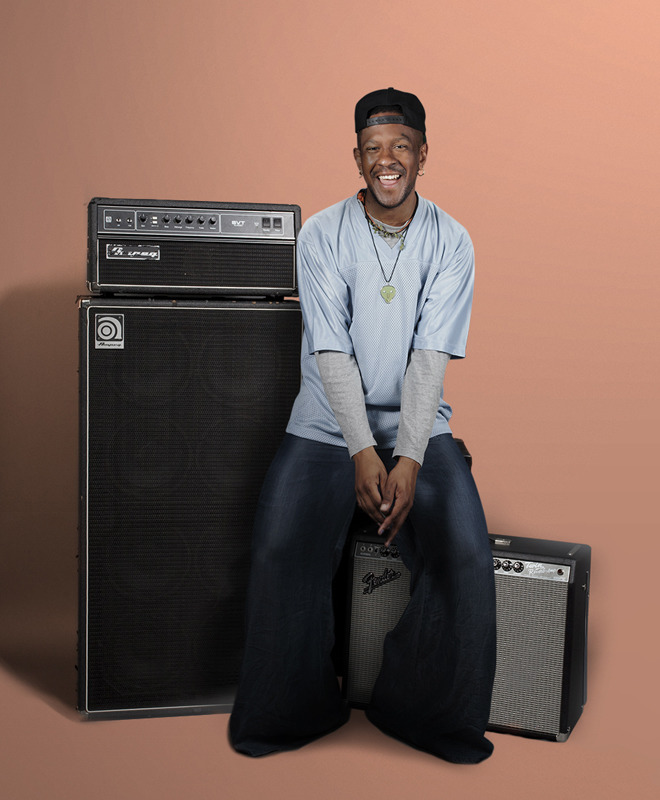 Photograph: Jakob Layman; Speakers and amps courtesy Studio Instrument Rentals
Mykki Blanco
Mykki Blanco wants to confuse you. Drawing on a background in poetry, performance art and industrial music, Michael David Quattlebaum Jr. started performing under the M.B. moniker in 2010, dressed as a teen girl rapper. Onstage, her art pushes for fluidity of genre and gender in the hip-hop world, yet she rejects terms like trans rapper with a punk energy, as a testament to the riot grrrl and queercore scenes that influenced her as a kid.
What drew you to New York as a teenager?
I ran away from home to be a little Vincent Gallo or something. I just had the ambition to be an artist. It was the early 2000s and around the time of electroclash. I lived on the street for a time and lived on ramen noodles and a slice of dollar pizza every day.
You've worked in a bunch of different mediums, like poetry and performance art. What drew you to music?
I had wanted to do sculpture and installation stuff, but studio space is really expensive. I always enjoyed writing, so I started writing again and I published my first poetry book, From the Silence of Duchamp to the Noise of Boys. But poetry readings these days don't really reach a lot of people, so I decided I was going to perform the poems to music. I made these punk industrial loops, really inspired by the New York performers of the early '80s. I started performing that and I used to call it No Fear, and that's really how I began to perform in New York City at galleries and then music venues.
What excites you the most about NYC right now?
There's a whole crop of creative talent that's getting attention now, and that's really inspiring. Performers like Juliana Huxtable and House of Ladosha, and Le1f… There's this whole culture combining into these downtown hot spots. That's something you haven't seen in New York culture since the early '90s.
Did you see your art as filling a void when you started performing?
When I started out, the conversation about homosexuality in hip-hop was all the rage. There was just a lot of really awesome stuff happening. The GHE20G0TH1K parties were happening, and there was this whole entire return to rave culture in New York City. There was this whole influx of drugs that people had never taken before; all of a sudden Molly became really big. This was 2010, 2011. There was this whole entire post-Web aesthetic happening that now is the norm for, like, 14-year-olds in Australia.
Interviewed by Liz Pelly
Listen to Betty Rubble: The Initiation
Watch the music video for "Wavvy"
---
Read more music features
These New Yorkers, who both recently launched new solo ventures, get together for a chat on their home turf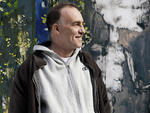 The Lounge Lizard, Jim Jarmusch star and all-around NYC alt legend gets a tribute worthy of his multimedia brilliance
Get ready for a busy season this fall, with shows from arena heavy-hitters to indie gems
See more in Music