Rising New York City bands you need to know
From brainy MCs to guitar-wielding indie-rockers, here are the best bands and artists making noise right now
By Andrew Frisicano, Tim Lowery, Liz Pelly and Jeremy Winograd Wed Mar 5 2014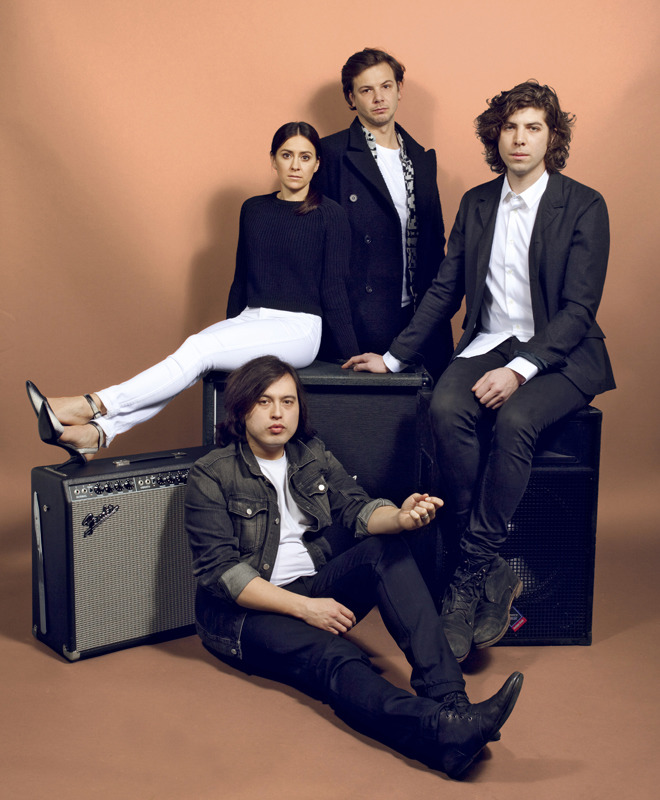 Photograph: Melissa Sinclair; Speakers and amps courtesy Studio Instrument Rentals
HAERTS
Members of this indie-pop outfit hail from all over (Germany, England, the U.S.)—but there's something about its slick, synthy sound that feels distinctly New York. With only an EP to its name, the quintet has toured with the Shout Out Louds and Washed Out, and is currently recording a debut full-length at Electric Lady Studios.
When did you first feel like you had a sense of community in NYC?
Garrett Ienner: I don't think the sense of community comes from going out to shows and partying and seeing bands; it's really just about the people who are involved with us, who we've known for a long time. When we had our studio, we used to share space with St. Lucia and also Andy Baldwin, who's been working with us for about two years.
What's the most exciting thing you've done in New York recently?
Ben Gebert: We saw a Blood Orange show recently that was amazing at the Tribeca Grand. We thought it was going to be a 15-minute appearance for Fashion Week, but it ended up being a 45-minute set, and they just destroyed the place. I really liked the record, but I didn't expect much going to the show. It was the opposite of what I expected.
Ienner: We played Music Hall of Williamsburg last month and sold it out. It was our second headlining show, and in our hometown. That was a really special moment for us.
Nini, how is your hometown, Munich, different from New York?
Nini Fabi: They're really opposite places in a way, but they have a cultural connection. People in NYC have always paid a lot of attention to arts and music, and in Munich, you have that too. But Munich sparkles, and it's clean. New York—I don't want to say it's dirty, but it's different. Everything is a little more acute. New York is a very intense city, but I think that's what we loved about it when we got here.
Do you ever think about leaving NYC?
Fabi: We're here for good. And unlike everyone else, we are not moving to L.A., even if it's snowing and cold. It doesn't hurt to get through a tough winter.
Interviewed by Liz Pelly
Listen to Hemiplegia
Watch the music video for "Wings"
---
Read more music features
These New Yorkers, who both recently launched new solo ventures, get together for a chat on their home turf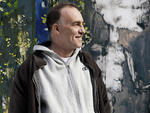 The Lounge Lizard, Jim Jarmusch star and all-around NYC alt legend gets a tribute worthy of his multimedia brilliance
Get ready for a busy season this fall, with shows from arena heavy-hitters to indie gems
See more in Music