The best NYC concerts and music festivals: Further ahead
Grab your tickets early for Justin Timberlake, Skinny Puppy, Medeski Scofield Martin & Wood, Opeth and more
By Time Out Music, edited by Hank Shteamer
Justin Timberlake performs at Madison Square Garden on February 20, 2014. Photograph: Michael J. Chen
---
Bob Dylan—the most celebrated lyricist in pop-music history—may be more or less unintelligible onstage these days, a harsh rasp having long ago replaced his trademark nasal whine. But Dylan's current shows (a mixture of old and new, beloved and obscure) prove that the potency of his songs transcends the verbal realm. Like the vintage folk and blues that famously inspired him, his tunes trade on the mystical momentum of the cyclical song form. Go in with an open mind, and don't forget to check out his recent The Basement Tapes Complete: The Bootleg Series Vol. 11, which features the complete sessions from one of pop's most famous leaks.
Industrial veterans Skinny Puppy have left a mark on many during the last three decades—for both better and worse. Goth-inspired art-pop queen Grimes cites her first time hearing the band as a revelatory experience, but earlier this year, much to the band's dismay, the U.S. government used the SP discography in Guantánamo prison camps to torture inmates. The Vancouver electrometallers are no strangers to taking on big, bad politicians, though, as their infamous live antics have included mock executions of George H.W. Bush. It goes without saying that we're excited to see what cEvin Key and Nivek Ogre have planned.
Sure, Say Anything is an emo outfit, but it's also one of the great bands of our time, regardless of subgenre. For more than a decade, frontman-songwriter Max Bemis has transformed his neurotic woes and exceedingly dirty thoughts into an ongoing alt-rock opera—brash, barbed and frequently hilarious. All those descriptors apply to the latest Say Anything set, Hebrews, but 2004's …Is a Real Boy, is still Bemis's masterwork. The group performs that LP in full here, with help from fellow emo-punk torchbearers Saves the Day, revisiting their 1999 set, Through Being Cool, and Get Up Kids spin-off Reggie in the Full Effect, performing 2003's Under the Tray.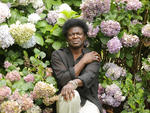 Daptone, the coolest contemporary soul label in the known universe, joins forces with the legendary Apollo to cook up a soul extravaganza worthy of the setting. Sharon Jones and the Dap-Kings come off their January release, Give the People What They Want, to headline. Supporting are Southern-soul growler Charles Bradley and His Extraodinaires, Brooklyn Afrobeat group Antibalas and gospel songstress Naomi Shelton. The whole thing's being recorded, so here's your chance to immortalize your fandom on shiny black wax.
Apollo Theater 253 W 125th St, between Adam Clayton Powell Jr. Blvd (Seventh Ave) and Frederick Douglass Blvd (Eighth Ave)
Buy tickets
This big show by jam-jazz champs Medeski Martin & Wood finds the ever-funksome group renewing its acquaintance with soulful guitarist and fellow traveler John Scofield.
Justin Timberlake isn't the smoothest when it comes to between-song banter, but that's the only thing you might find lacking in his current big-box 20/20 Experience tour. A consummate pro, J.T. mixes a young Sinatra's swagger and charisma with the airtight funk of peak Michael Jackson, making magic night after night with a crack big band.
Opeth singer-guitarist Mikael Åkerfeldt had worn his vintage prog-rock fetish on his sleeve for so long that 2011's Heritage didn't come as such a surprise. Foregoing almost entirely the death-metal crunch and growl of the Swedish group's salad years, the disc found Opeth playing long, loose and even jazzy at times. August's follow-up, Pale Communion, finds the band further exploring its prog side—no death-metal growls here. Swedish melodic-death-metal faves In Flames and Portland, OR's Red Fang, which does melodic, boogified doom with cool proggy flourishes, set the stage.
Price band: 3/4
Critics choice
While we reveled in the unexpected delights of his reflective 2013 solo release, The Diving Board, we're sure glad to see Sir Elton ushering in the New Year on Brooklyn's biggest stage: Swoon along to "Tiny Dancer," make juvenile hand gestures to "Crocodile Rock," smile meaningfully at your folks during "Can You Feel the Love Tonight." What's not to love?
If you like to go big on New Year's Eve, we can't think of anything bigger than catching two of EDM's leading rock stars, Mad Decent honcho Diplo and dubstep king Skrillex, when they bring their Jack U project to Madison Square Garden. (Sorry, Phish fans. Better luck next year.)
---
Looking for more live music in NYC?
---
---