From chocolate chip to peanut butter, the best cookies in New York City 2012
These colorful cookies, from celebrated New York bakeries, will quiet your most powerful cravings for butter and sugar.
By Sarah Bruning
Photograph: Jonathan Aprea
Best cookies: Flourless chocolate cookies from Dominique Ansel Bakery
Whether your vice is flaky butter cookies, crisp sugar cookies, decadent chocolate or gooey chocolate chip, we've found a cookie that will deliver surefire sweet-tooth pleasure. We turned to a few of our favorite New York bakeries to suss out their most satisfying treats, then whittled down our findings to this list of New York's best cookies. Did we miss your favorite cookie? Join the conversation in the comments.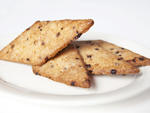 Zachary Golper adds fleur de sel and miniature 44 percent Venezuelan-chocolate chips to a shortbread dough, to create super-crispy thins ($1.25 each) ideal for dunking in a cup of coffee or tea.
120 Smith St, (between Dean and Pacific Sts), 11201
More info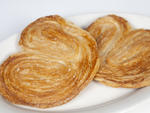 Raw sugar, applied before these elephant ears ($2.75 each) hit the oven, forms a caramelized crust over gorgeous layers of flaky puff pastry. Bite carefully, lest you send sugary shards to the floor.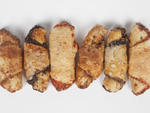 Rugalach from Moishe's Bake Shop
Among the many sweets available at this long-standing East Village bakery, these rolled kosher biscuits ($14 per pound) stand out for their tender, buttery dough. Ask for a petite crescent in each of the three flavors: sour cream, raspberry and chocolate.
115 Second Ave, (between 6th and 7th Sts)
---