The best bagels in NYC
Looking for the best bagels in NYC? These shops serve everything from a classic lox-and-shmear to composed sandwiches.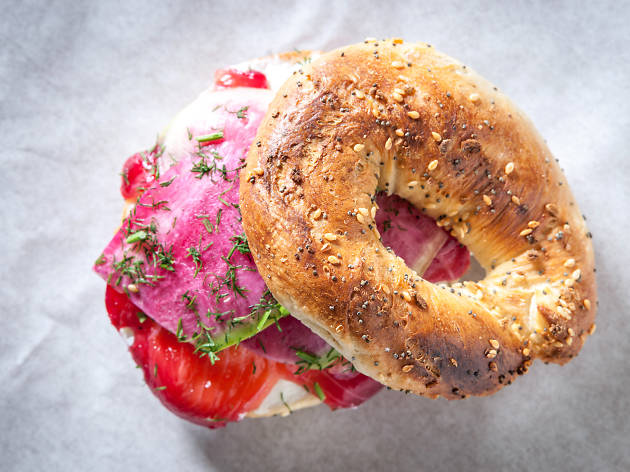 Of all its signature foodstuffs—pastrami sandwiches, New York pizza—bagels are arguably the most synonymous with Gotham. We take these baked beauties and schmear them with cream cheese concoctions, layer them with smoked fish galore and even occasionally throw an egg on top. That's why there is never a day that we don't want to load up on dozens from the city's best delis or bakeries. After careful deliberation and plenty of schmear we've settled on this list of our favorites. Here's where to get the best bagels in NYC.
RECOMMENDED: Full guide to the best restaurants in NYC
Where to find the best bagels in NYC
Check out the best donuts in NYC
Here's where to find the best donuts in NYC, from glazed to sugar-dusted, classic crullers to Italian bombolini