The best bagels in NYC
Looking for the best bagels in NYC? These shops serve everything from a classic lox-and-shmear to composed sandwiches.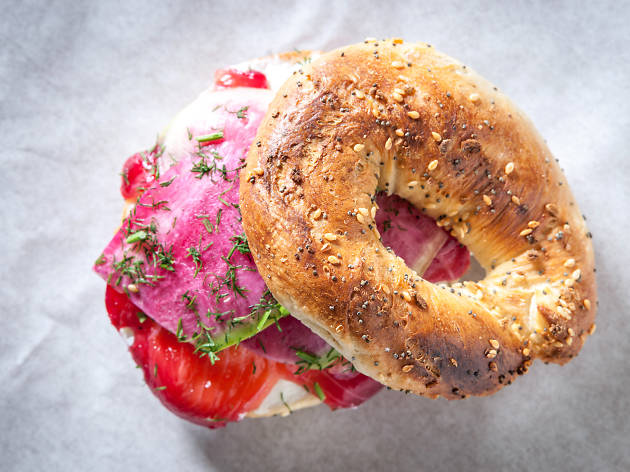 Of all its signature foodstuffs—pastrami sandwiches, New York pizza—bagels are arguably the most synonymous with Gotham. We take these baked beauties and schmear them with cream cheese concoctions, layer them with smoked fish galore and even occasionally throw an egg on top. That's why there is never a day that we don't want to load up on dozens from the city's best delis or bakeries. After careful deliberation and plenty of schmear we've settled on this list of our favorites. Here's where to get the best bagels in NYC.
RECOMMENDED: Full guide to the best restaurants in NYC
Where to find the best bagels in NYC
Check out the best donuts in NYC
Here's where to find the best donuts in NYC, from glazed to sugar-dusted, classic crullers to Italian bombolini
Sponsored listing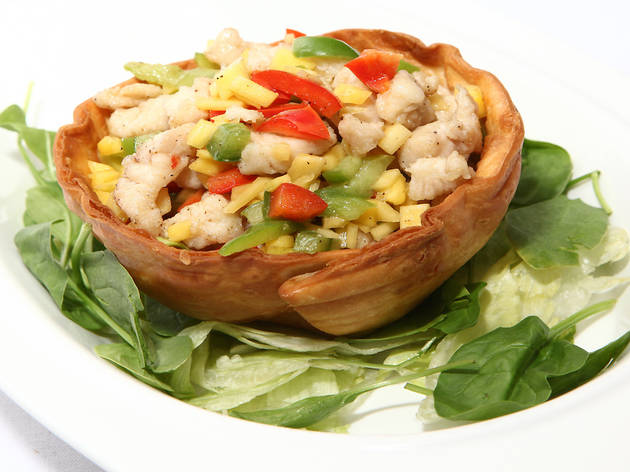 Smack in the middle of one of the largest Orthodox Jewish communities outside of Israel, China Glatt in Borough Park offers a massive menu reflecting a mix of cultures. Dinner guests can choose not only from kosher Chinese food, but also from American fare and sushi. While you might not guess it, the sushi, mostly fish rolls and tempura, is very good. You won't find shrimp tempura on offer at the kosher spot, and the crab meat is actually kani, imitation crab, but the Combo Dragon ($10.95), with kani, spicy salmon, cucumber and avocado, is sweet and refreshing. Curious diners can order the Celebration roll ($13.95) with the tagline "It's your occasion…make it a celebration!": It includes kani, sweet potato, spicy salmon on top and a generous sprinkle of crunchy tempura flakes. The Chinese fare itself is typical of American Chinese food restaurants. Definitely ask for a vegetable egg roll ($3.50), just one per order, that arrives hot and crunchy with fresh cabbage on the inside. The cheeky menu touts Blai Zing Beef ($22.95), "the dish that stole the show," featuring slices of beef breaded and sauteed with vegetables (baby corn, water chestnuts, broccoli, jagged-cut carrots) in a sweet and spicy sauce (not nearly as spicy as the pepper icon would have you believe), with rice. Not much attention is paid to the dessert menu, which lists basics like a chocolate bundt cake ($6.95) with ice cream, but the dairy-free ice cream is very good and "creamy." The space is presented as a
Venue says Buy 1 get 1 free Kosher Sushi Roll or Appetizer Sunday, Monday or Wednesday - Just mention you saw us on Time Out!