Cool things to do on NYC rooftops
Don't limit your rooftop activities to downing 40s, dude. Discover open-air spots where you can rock out, catch a flick, find your center, get dirty and okay, even drink—like an adult.
By Tim Lowery and Carolyn Stanley Tue Apr 29 2014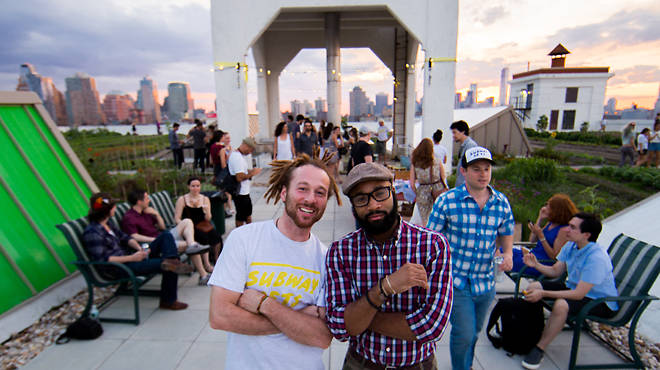 And there you were thinking that New York rooftops were only places to drink on while you admired Gotham's gorgeous views. Think again, bon viveur! We've put together a list of the coolest rooftop venues in the city, with nary a sniff of booze about them (okay, we've included one of the best rooftop bars in NYC, but it's a true class act). In fact, we'll go so far as to say there's something for everyone here: for movie buffs, fitness fans and music lovers alike. So what are you waiting for? The warm weather is here and it's time to get high.
---
You might also like
---
Here are the ten New York experiences you simply can't miss.
Don't fret, penny-pincher—each of these fun cheap date ideas will cost you $30 or less.
Tired of swamped tourist traps, huh? Check out these alternative things to do in New York.
Find more popular Things to Do features