Free kayaking in New York: Where to kayak on NYC's waterways
Get some exercise and catch awesome views of the city at these free kayaking spots. Here's where to kayak for free in New York.
By Jenna Scherer Tue Jun 19 2012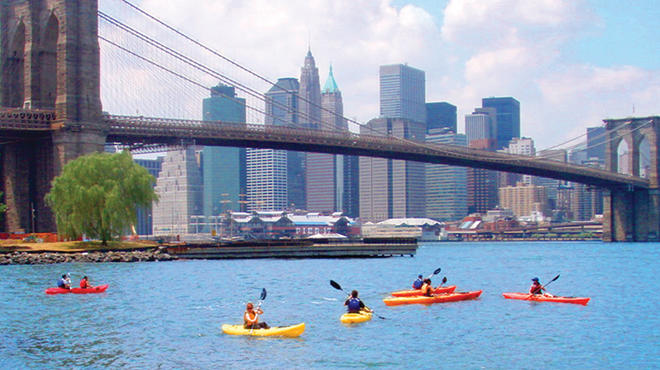 Where to kayak: Brooklyn Bridge Park Boathouse Photograph: Dan Monick
Grab a paddle and strike out NYC's waterways with our roundup of free kayaking spots. What are you waiting for? Get out on the water!
---