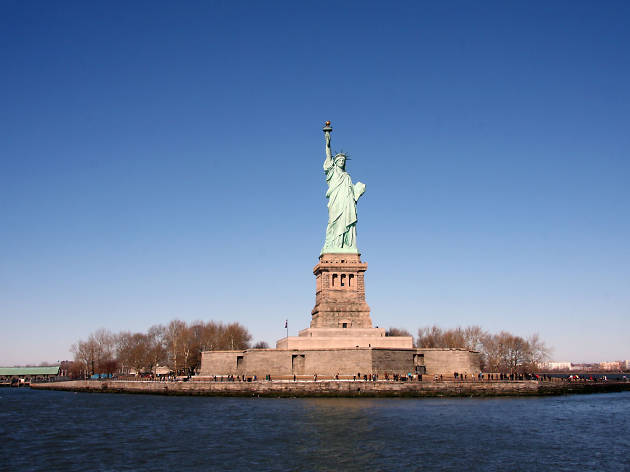 The best New York attractions
Discover the New York attractions locals love including historical landmarks, stunning NYC parks and more
Use our definitive guide to the top New York attractions whenever you're entertaining out-of-town guests or simply want to play tourist and revisit iconic places. We've compiled our favorite sights and spots in the city, including great parks, art museums, food markets and historical venues. Landmarks like the Empire State Building and the Statue of Liberty are perennial favorites, but we've also highlighted a few of our favorite gems, such as one of NYC's greatest flea markets, Hudson Yard's Vessel and foodie haven Smorgasburg. Thirsty for more? Discover the 50 very best things to do in NYC.
The soul of the city under one roof
We really like eating around the city, and we're guessing you do, too. So lucky for all of us, we've packed all our favorite restaurants under one roof at the Time Out Market New York. The DUMBO location in Empire Stores has fried chicken from Jacob's Pickles, Japanese comfort food from Bessou, inventive ice cream flavors from Ice & Vice and more amazing eateries—all cherry-picked by us. Chow down over two floors with views of the East River, Brooklyn Bridge and Manhattan skyline.
Note: Time Out Market New York is currently closed but will reopen this spring.
55 best New York attractions