New York food and drink events this winter
Dine in style with our list of this winter's best New York food and drink events
By Time Out editors Fri Dec 13 2013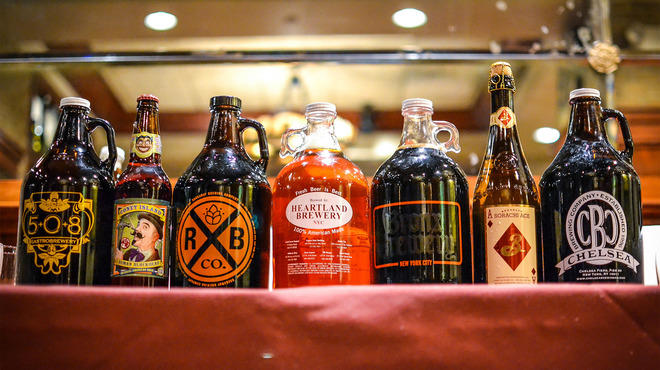 NYC Beer Week Photograph: Dan D'Ippolito
What's your winter food fantasy? Whether it's sipping a festive cocktail by the fire at one of Time Out's top fireplace bars, joining a weeklong celebration of NYC's restaurants, or simply stopping for roasted chestnuts on the streets, we have the skinny on how to gear up for the season's tastiest New York food and drink events.

RECOMMENDED: 101 things to do in New York City this winter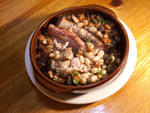 The iconic French dish of beans and meat, slow-cooked in its eponymous earthenware crock, is perhaps the ultimate winter comfort dish. Warm your soul with tastes of multiple versions at East Village gastropub Jimmy's No. 43, where for the sixth year running, amateur and professional cooks will compete to make the best cassoulet. Proceeds benefit Greenmarket's Local Grains Project which promotes regional agriculture, so rest assured your eating—and judging—is for a good cause.
New York may very well be the greatest city in the world, but that doesn't necessarily mean we are the greatest at everything. There's some stuff you just can't get in this Yankeefied town—like actual down-home Southern barbecue. For the fifth year, our Dixie brethren are bringing us some of their finest cultural exports in the form of not just beer, bourbon and whole-roasted pigs, but also bluegrass music and instructional seminars.
The swinecentric cook-off invites chefs to turn a whole heritage-breed hog into a snout-to-tail smorgasbord for 20 judges and a horde of hungry guests. Wash down the gut-busting feast with wine, beer, cider, rum and bourbon. Butcher demonstrations, sustainable oysters and pork-infused desserts round out the festivities.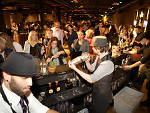 Locavore magazine Edible Manhattan hosts this evening of alcohol and food pairings. The guests of honor—by which we mean the booze, obviously—include Hudson Whiskey, Dutch's Spirits and Greenhook Ginsmiths. Grub is provided by Northern Spy Food Co., L&W Oyster Co. and Prospect, among others, with each restaurant whipping up a unique dish to pair with one of the specialty cocktails.
Regress to childhood with skillfully concocted mugs of hot chocolate courtesy of this downtown canteen. Owner-mastermind Maury Rubin will serve a different flavor of his intoxicating cocoa every day during February. The lineup hasn't been announced yet, but previous years' highlights included Earl Grey Tea hot chocolate, a delicate blend with notes of bergamot, and Sunken Treasure, an indulgent cup with submerged caramel coins and chocolate truffles.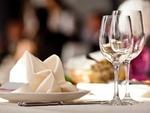 With all the billion-dollar high-rise condos springing up, this city can sometimes feel like a playground for the super rich. Thankfully, New York's twice-annual discount-dining opportunity is just around the corner. Over the course of the event (which tends to last longer than seven days, actually—last year's edition ran for more than three weeks) you can sample a three-course prix-fixe lunch or dinner at one of more than 300 eateries. Sign up online to be notified when this year's restaurants are announced. Locations, dates and prices TBA; visit nycgo.com/restaurantweek.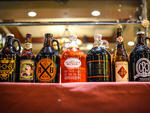 For nearly two weeks, independently made suds will reign supreme as the city's craft breweries stage events in hundreds of venues. The Bronx Brewery, Brooklyn Brewery, Coney Island Brewing Co., Sixpoint and many others will do their best to make sure everything is IPA-okay. Details for the celebration, organized by the New York City Brewers Guild, are still in the offing, but be sure to check out the opening-night party at Grand Central Terminal's Vanderbilt Hall on February 21. Various locations, times and prices; visit newyorkcitybrewersguild.com.
Various locations
Feb 21–Mar 2
We like drinking in any season, but nothing braces against those dark winter nights like a stiff cocktail. Satisfy your sweet tooth with Maharlika's Sharon Cuneta, an aromatic rum-and-coconut-milk concoction, or raise your core body temperature with Distilled's Mulled Mystic, a snifter of hot honey wine imbued with wildflower, orange blossom and crushed chamomile buds. Sip your way through all ten of our favorite winter cocktails.
New Yorkers are a tough breed, but when the winter chill really sets in, they tend to flock to a few specific bars—namely, those with fireplaces. We like to curl up in the plush couch near Union Hall's flickering stone hearth sipping a a hot Irish Nut (Bailey's, amaretto coffee; $10). Find a cosy grate near you with our full list of fireplace bars.
Winter signals the return of one of the city's most iconic street foods: roasted chestnuts, made immortal by Nat King Cole's "The Christmas Song." Pick up a bag (around $5 usually) of the chewy nuts with the trademark X sliced into each shell on Fifth Avenue between 53rd and 55th Streets or Sixth Avenue between 34th and 35th Streets, two blocks that are especially thick with vendors. Whether it's a vestige of the snack's more popular days or because sellers know the area will be teeming with tourists looking to check off their winter-in--New York to-do list is anyone's guess.
---
You might also like
---
Here are the ten New York experiences you simply can't miss.
Don't fret, penny-pincher—each of these fun cheap date ideas will cost you $30 or less.
Tired of swamped tourist traps, huh? Check out these alternative things to do in New York.
Find more popular Things to Do features