The 30 best Amsterdam bars and pubs
It's not all Heineken in the Dutch capital – discover the best places for cocktails, craft ales and wines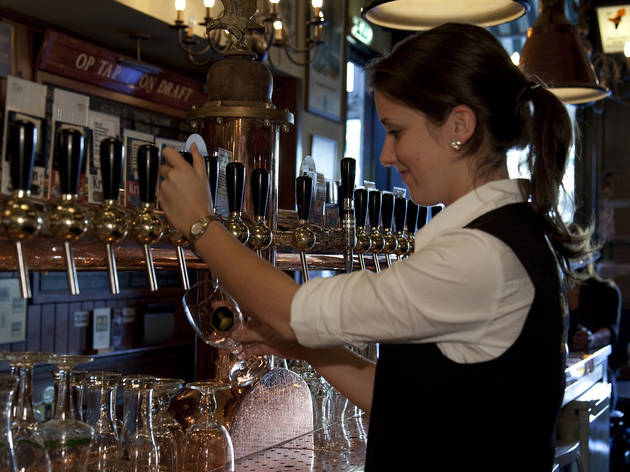 Bars in Amsterdam come in all shapes and sizes. From grand cafés to hole-in-the-wall proeverijen (tasting houses), the café/bar is central to Dutch life. Forget the pub crawl: in Amsterdam you settle in for the night in a neighbourhood establishment that functions as home-from-home, off-site office, canteen, debating society and sometimes even nightclub all rolled into one.
With Heineken's old brewery now a theme park and Amstel having long since moved elsewhere, the two suppliers most associated with the Amsterdam pub scene aren't made here anymore. The brewers that remain, albeit small by comparison, are well worth seeking out, however. A good place to start sampling is the canalside De Bekeerde Suster, situated in a building with a long history of beer making. Amsterdam's oldest operational brewery, the windmill-side Brouwerij 't IJ, opened in 1985 is part of a new wave that has sparked a resurgence in Dutch beer production.
Throughout all of this, the traditional bruin café (brown café) has demonstrated its staying power - hurrah! - with beer being the main tipple of choice. For something stronger, try jenever: jong is like a lighter, more refreshing gin, while oud is darker and fuller flavoured. Among these no-frills, nicotine-stained boozers, you'll also find speciality wine bars where you can quaff in design-sensitive surrounds, and top-flight cocktails mixed by Holland's finest bartenders. Proost!