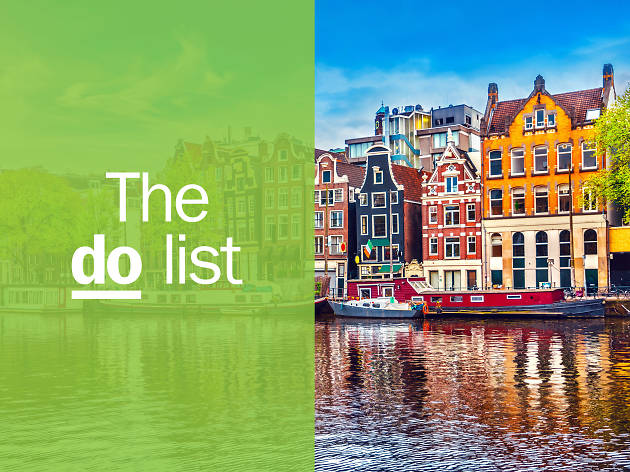 The 23 best things to do in Amsterdam
Is this Europe's most eclectic city? We think so. Get around with our pick of the best things to do in Amsterdam
Here's a challenge – name a European city that's more fun, diverse or simply eclectic than the Dutch capital. Difficult, right? However long you're here for, a packed, personalised cultural schedule can be cobbled together in no time. Museums? Clubs? Outdoor sports? There's no place better. And even if it's increasingly pandering to soaring numbers of tourists, Amsterdam's ever-changing landscape means residents, too, always have something new and exciting to explore.
As ever, the notorious nightlife scene still draws stag and hen-dos by the coachload, but away from the sex 'n' drugs hotbed that is the Red Light District, there's plenty else to see, eat, drink and do in this elegant, compact city. Neighbourhood wise, there's regal, fashionable Jordaan, shabby-chic De Pijp and up-and-coming Oost, where old-school Turkish greengrocers sit side-by-side with stylish restaurants, brunch spots and independent boutiques. All are worth a visit – so dig into our pick of the absolute best things to do in Amsterdam and get planning that itinerary.
Done something on this list and loved it? Share it with the hashtag #TimeOutDoList and tag @TimeOutEverywhere. Find out more about how Time Out selects the very best things to do all over the world.
Best things to do in Amsterdam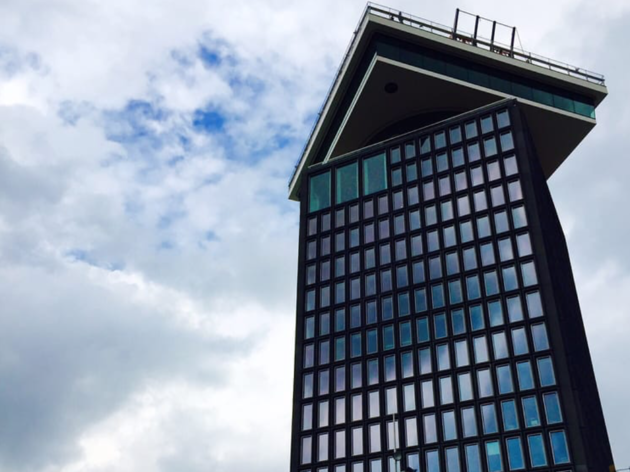 Photograph: Courtesy Yelp/Jessica D.
What is it? Recently refurbished as part of a drive to regenerate Noord, this 22-storey tower looms over the waterfront across the River IJ from Centraal. Formerly the HQ of Shell, it's now home to an array of young music, advertising and events companies, plus a handful of bars and restaurants (and even a hotel).
Why go? Sip a signature cocktail in the Skybar, eat in one of the two gourmet restaurants on the top floors (one of which revolves), and if you're really brave, head to the observation deck to Over The Edge, Europe's highest swing, and enjoy the views as you rock back and forth, 100 metres up.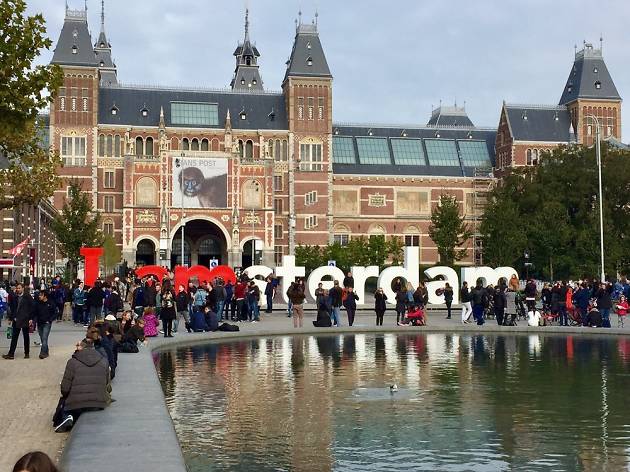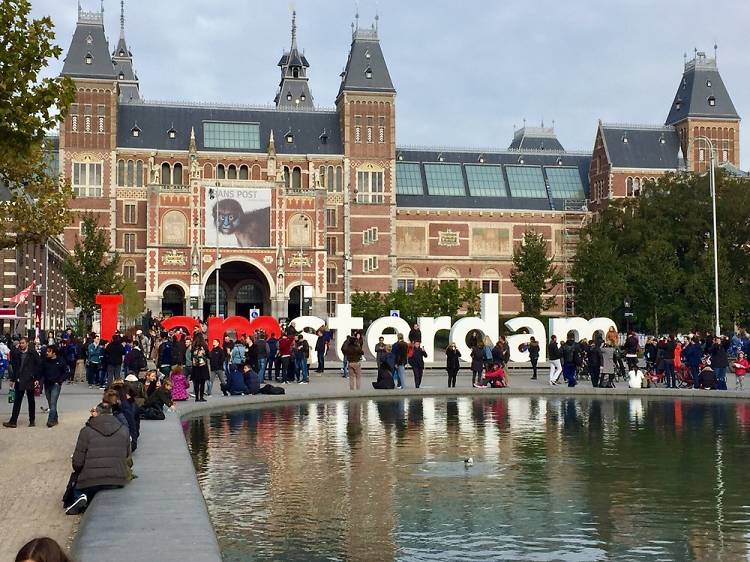 Photograph: Courtesy Yelp/L.D.
What is it? Amsterdam doesn't lack for grand, classical museums and galleries, but Rijksmuseum is the daddy of them all. Reopened in 2013 after a 10-year, €375 million refurbishment, this magnificent Gothic and Renaissance building is home to a phenomenal collection of Dutch masterworks from the Golden Age.
Why go? The guided tours – accessed through the museum's app – are second to none, and there's also a library and Michelin-starred restaurant and café on site. For a few hours of culture, it doesn't get much better than this.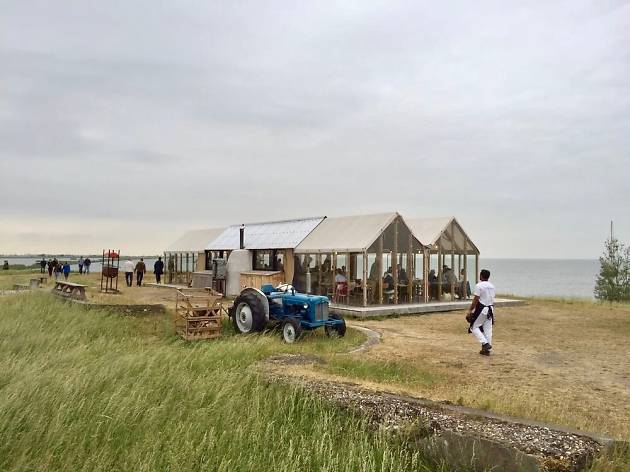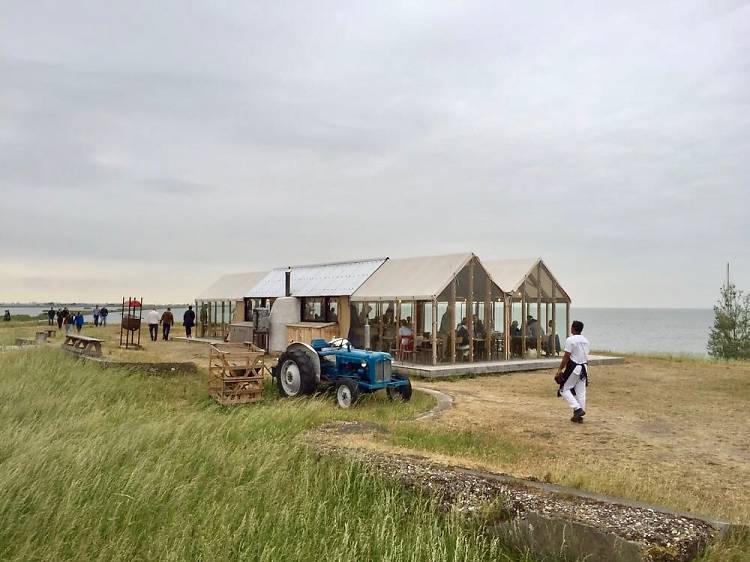 Photograph: Courtesy Yelp/Miss Ally A.
What is it? If you're after a once-in-a-lifetime dinner experience, nothing comes close to Vuurtoreneiland. A special boat takes you to this small, rugged island in the IJmeer with just a lighthouse, an old abandoned fort and a large greenhouse dining room.
Why go? The ethos here is 'eating in and of nature' – a five-course set menu of the freshest regional produce, lovingly prepared and cooked entirely on open flames. The food is incredible, as is the glorious setting – all fauna, stray animals and weeping coastlines. But be warned: booking is essential.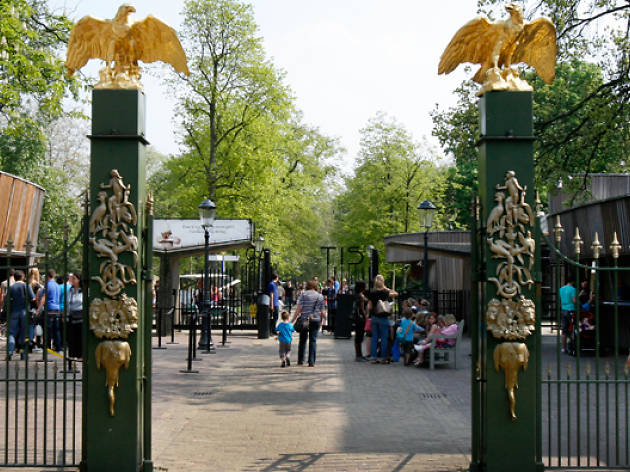 Photograph: Courtesy CC/Wikimedia Commons/Dejonkheer
What is it? Small but beautifully formed, Amsterdam's zoo – one of the oldest in Europe – makes the most of its canal-side setting in Oost. There's the standard array of wild animals (big cats, elephants, giraffes, apes) but also an impressive aquarium, a planetarium and Micropia, the only microbe museum in the world.
Why go? It's a great place for a family day out, and in summer the zoo opens late on Saturdays for music, special tours and one-off performances – you can even order a picnic or barbecue in advance.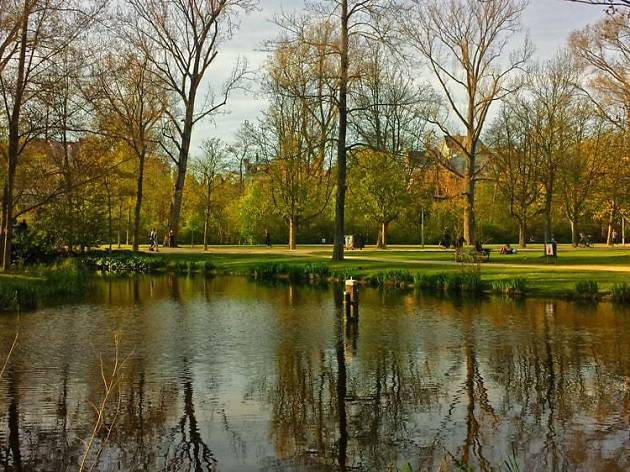 Photograph: Courtesy Yelp/Eva T.
What is it? The lungs of the city, Vondelpark was until recently the only public park in the world where one could legally barbecue, smoke joints and have sex. The latter has since been outlawed (again), but there's still a relaxed vibe to this green giant's vast open spaces and wooded trails.
Why go? Locals come here to run, cycle, play sports or just chill, and there are plenty of activities for those looking to make a day of it. Don't miss the beautiful rose garden or the famous open-air theatre where, if you're lucky, you might catch an impromptu show.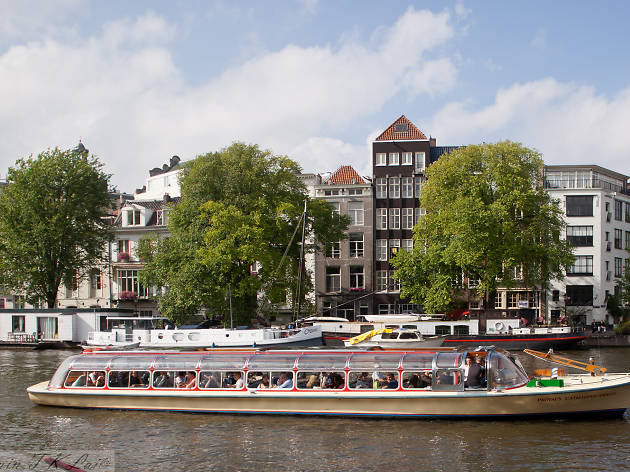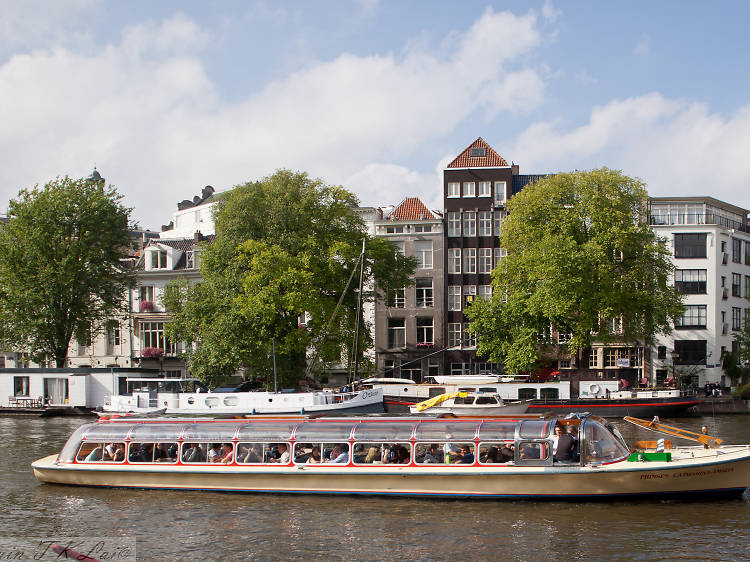 Photograph: Courtesy CC/Flickr/Alcuin Lai
What is it? One of Amsterdam's must-do activities which, though a cliché, is still the best way to explore the city. Sure, Amsterdam's bikes are iconic, but a canal tour requires zero physical effort, so you can finally relax. There's a plethora of tour operators with boats, most of which depart from around Centraal.
Why go? There's not much difference between most of the operators, but it's worth going on a longer tour that also heads out on to the IJ (the best ones are around 75 minutes). If you want to take it up a notch, there are also dinner and cocktail cruises in the evenings, and even one with a live jazz band on board. Classy.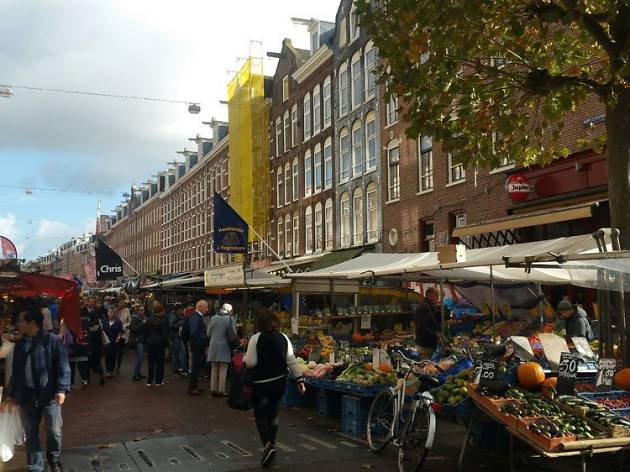 Photograph: Courtesy Yelp/Ann G.
What is it? With a rich history as a trading nation, the Dutch really appreciate bargaining and value for money. Albert Cuyp Markt, in the heart of De Pijp, is the place to go to observe locals at their bantering, bartering best.
Why go? The street-length market has an incredible range of food, clothes, knick-knacks and souvenirs. For fresh fish, chicken, meat and veg, it's pretty hard to beat. It's also a great place to simply meander, soak up the atmosphere and mingle with genuine Amsterdammers.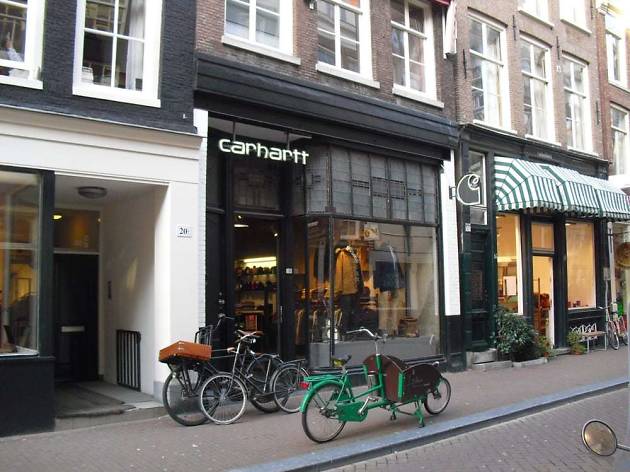 Photograph: Courtesy Yelp/Andrew D.
8. De Negen Straatjes (The Nine Streets)
What is it? Right in the middle of the canal belt in Jordaan, this micro-neighbourhood of quaint and quirky streets is big on personality and full of cosy cafés, independent boutiques, vintage stores and artisanal food shops.
Why go? Best enjoyed at a leisurely pace, there are plenty of Instagram-ready hangouts here – this is old Amsterdam at its best – plus some charming spots to just sit and watch the world go by. Eat at Ree7 or Libertine Café, shop at Zipper and Catwalk Junkie, and grab a coffee at Screaming Beans.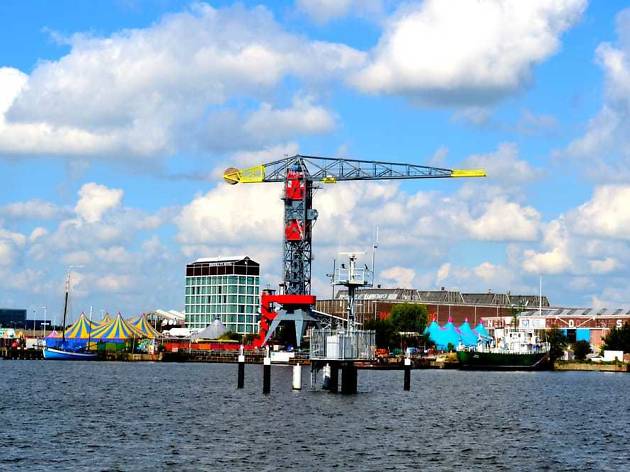 Photograph: Courtesy Sander B.
What is it? A former shipyard on the northern banks of the IJ, this area – reached by a free ferry from the back of Centraal – has recently blossomed into a cultural hotspot with a rich mix of arty events, bars and restaurants.
Why go? Enjoy beach-front food and drink, Europe's largest flea market (once a month, on weekends) and a packed programme of festivals, exhibitions and other goings-on. The city plans to build more than 2,000 houses here, turning it into a 'district for urban pioneers', and that creative spirit makes for a refreshing escape from the more touristy areas.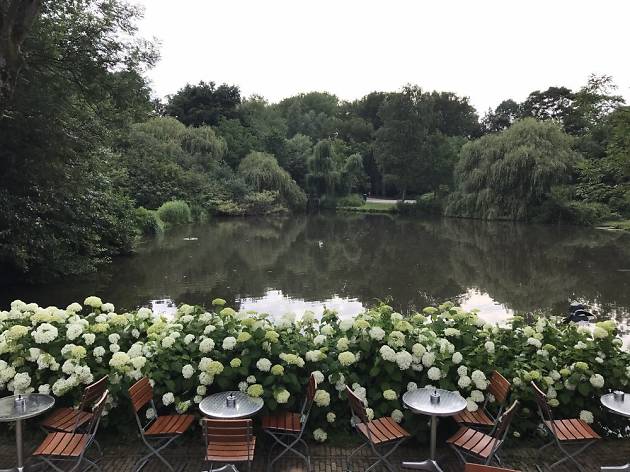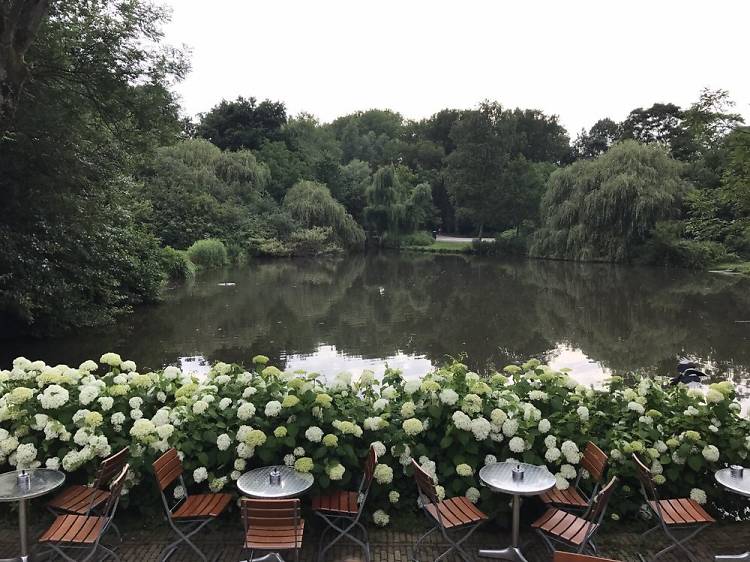 Photograph: Courtesy Yelp/Tianyi L.
What is it? If you're based in Oost, this giant park is the place to head for a relaxing walk, cycle or just some fresh air. There are huge grassy areas for lounging and several running trails for more energetic types.
Why go? Flevoparkbad, the city's only outdoor swimming pool, is here, but you can also go wild swimming in the Nieuwe Diep. There's also a tennis club, and when you're done with exercising, head to microbrewery Distillery 't Nieuwe Diep, bag a spot on the terrace and order a craft beer or ale. Otherwise, grab something to nibble on from Marqt and lay down a blanket for the ultimate picnic.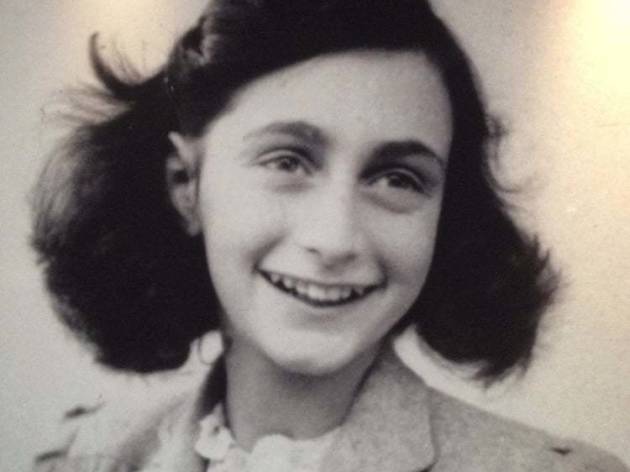 Photograph: Courtesy Yelp/Danielle G.
What is it? This 17th-Century canal house, where Anne Frank, her family and four others hid from the Nazis for two years, is now a museum and educational centre. There's a permanent exhibition on the life and times of Anne, and you can of course visit the cramped 'secret annex' they called home.
Why go? One of the best-known and most important historical sites in the world, it's a chilling and sombre reminder of the horrors of the Second World War, but also a moving testament to humankind's indefatigable optimism.
What is it? You've heard of kidulting right? It's totally a thing. And now, you can kidult to the max at this ball pit and traditional arcade parlour with pinball and computer games.
Why go? There are few better ways to please your inner child than mucking about with your mates playing Super Mario Kart, Mortal Combat, pool and other games – or indeed falling face first into a ball pit. Throw in some excellent food and craft beer, and you might be here a while.
Photograph: Courtesy Yelp/Jensen K.
What is it? Dedicated to the works of Vincent van Gogh and his contemporaries, this Gerrit Rietveld-designed building houses the largest collection of the artist's work in the world. It's just around the corner from the Rijksmuseum, and forms part of Amsterdam's Holy Trinity of culture alongside the Stedelijk Museum next door.
Why go? The post-impressionist painter is one of the most influential figures in the history of Western art, and his use of bold colours and broad, expressive brushstrokes remains as captivating today as it was in the 19th century. Browse his key masterpieces side-by-side here.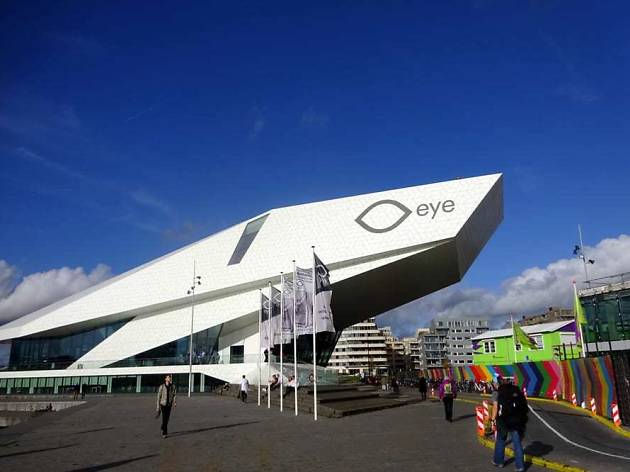 Photograph: Courtesy Yelp/Carla D.
What is it? One of Amsterdam's modern icons, this striking building next to the A'dam Toren (the impressive tower across the water from the central station) is so much more than a cinema. It also houses a film museum, a brilliant restaurant and café, temporary exhibitions and various educational activities for kids.
Why go? Love film? You won't want to miss this place. The shop offers an excellent range of quirky gifts and memorabilia for film buffs, and their programming is first-rate – expect cult classics, obscure documentaries and only the best new indie releases.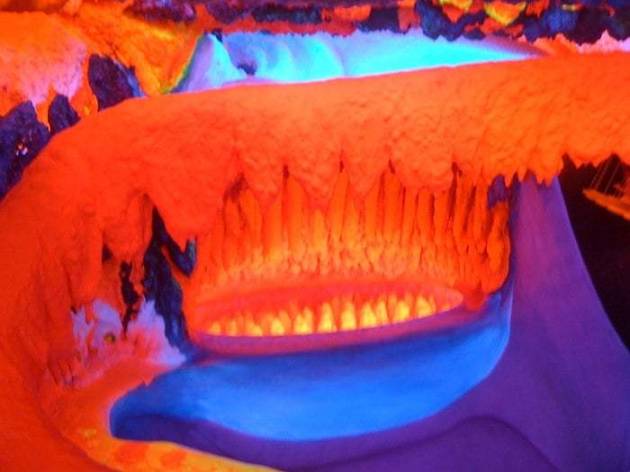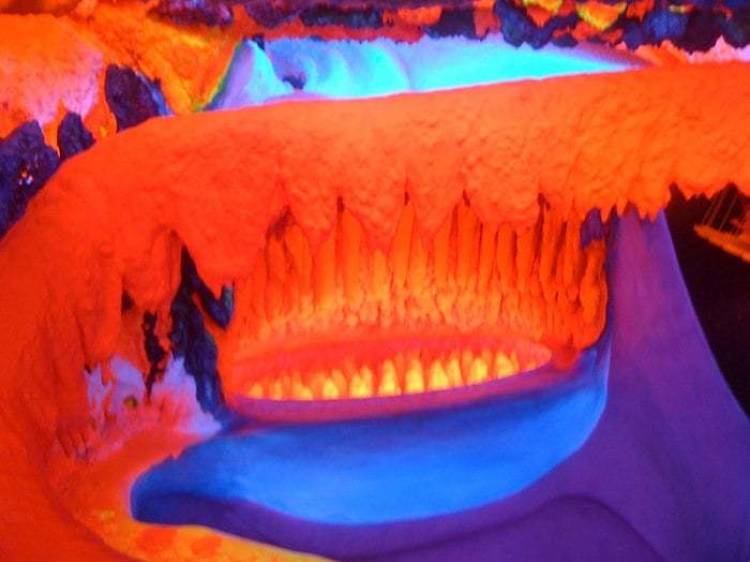 Photograph: Courtesy Yelp/Billy D.
What is it? This tiny little store front in Jordaan bills itself as the first (and only) museum dedicated to fluorescent art in the world, and is a scientific and educational shrine to minerals, stones and art that glows under ultraviolet light.
Why go? Way more fascinating that you'd think, it's a one-of-a-kind experience that never ceases to amaze first-time visitors. You can even try out some 'participatory art' which involves you becoming part of the piece – wacky, but fun. Visits are by appointment only, so book ahead.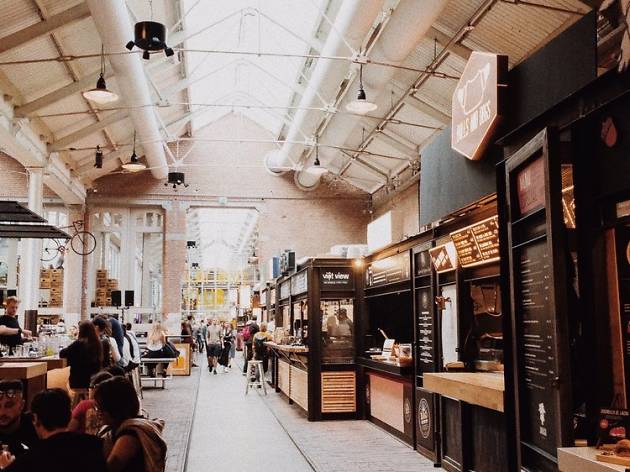 Photograph: Courtesy Yelp/Kristyna Č
What is it? Explore the city's thriving street food scene at this super-trendy gastro palazzo. What began life as an old tram depot is now Oud-West's very own quirky culinary destination, with more than 30 food stalls and bars. Seriously, if you can't find something you want to eat here, there is no hope.
Why go? Feeling peckish? Take your pick from dim sum, top-notch tacos, gourmet doughnuts, kick-ass smoky barbecue and much more besides. If the sun's out, park yourself on a bench outside. You'll find plenty of other goodies at Foodhallen, too. We're mainly talking offbeat boutiques, so bring a bag and get ready to furnish your apartment to the aesthetic standard of an Amsterdam insta-blogger.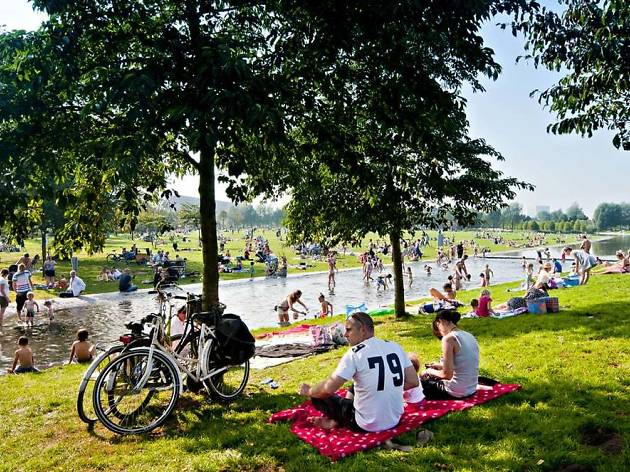 Photograph: Courtesy Yelp/Westergasfabriek
What is it? Although somewhat overshadowed by Vondelpark, Westergasfabriek is a prime destination in its own right. Come here for a chilled-out break after a stroll through the city centre.
Why go? This complex of former industrial buildings on the edge of Westerpark, one of the city's three main parks, has been turned into a cultural hub featuring an art-house cinema, coffee roastery, a microbrewery, exhibition spaces and an excellent gin and mussels joint. Plus, if you fancy some throwback fun, there's the vibrant 'Arcade Paradise' where you play on an array of euphonious games machines.
Photograph: Courtesy Yelp/E.W.
What is it? Amsterdam doesn't suffer from a lack of music venues, but OT301, a legal squat, is the best place to catch underground, leftfield and up-and-coming talent. It's also home to De Peper, a pay-what-you-can vegan restaurant staffed entirely by volunteers.
Why go? The nightly gigs are just one part of OT301's charm. Daytime is taken up by community classes and art workshops, and there's a table tennis bar in the back room (plus a radio station in the basement).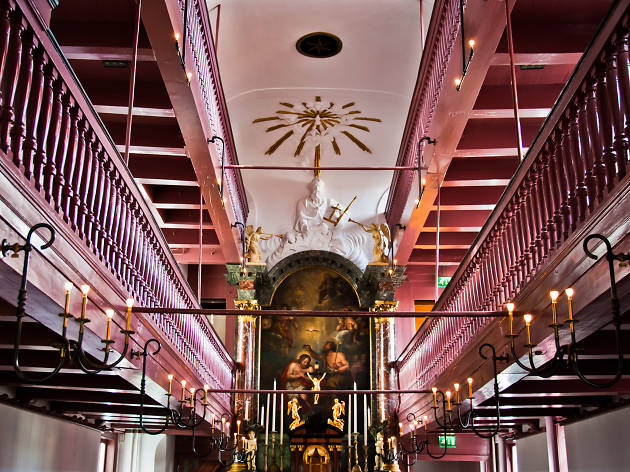 Photograph: Flickr / Gary Campbell-Hall
19. Ons' Lieve Heer Op Solder
What is it? The 'Museum of Our Lord in the Attic' was once Amsterdam's best kept secret. The reason? This former church, spread across the top three floors of a 17th-century canal house, was where Catholics would come to pray after public displays of worship was banned by the Alteration of 1578.
Why go? The church has been beautifully preserved, and offers brilliant insight into 17th-century life and religious persecution through the ages. There are several outstanding artworks, and it's still used for the occasional service (and even weddings).
Photograph: Courtesy Yelp/Yvonne K.
What is it? Amsterdam's original microbrewery, quaintly housed in a working windmill, is still among the city's finest. They've been pulling superb blonde beers, pilsners and IPAs since 1985.
Why go? We hate to point out the obvious, but a trip here will lead you to beer heaven. The hoppy libations are served up in small glasses, so you should be able to taste a decent range without hitting the deck. However, be aware that some of the beers have an unusually high alcohol volume. If you're visiting in warmer weather (when beer tastes best, in our opinion) then make sure to grab a seat on the terrace and nibble on traditional Dutch bar snacks like boiled eggs and raw sausage.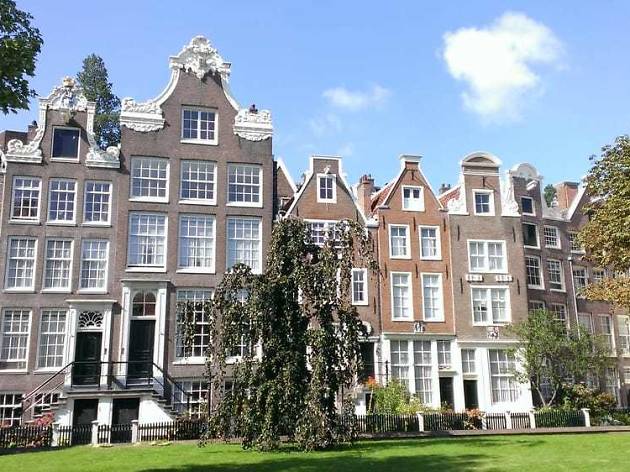 Photograph: Courtesy Yelp/Dominik B.
What is it? Just a few metres from the shopping madness of Kalverstraat, this secluded garden and courtyard is overlooked by a set of medieval houses built for the Beguines, a group of unmarried religious women who lived in a closed community under vows of chastity.
Why go? Come here for a surreal – and restorative – experience, and for fascinating insight into a little-known aspect of Amsterdam's religious heritage. You can also marvel at the city's oldest wooden house, which has stood here unchanged since 1425.
What is it? Yes, this is ground zero for Amsterdam prostitution, where women get paid for sex and advertise themselves in the famous red-lit shop windows. It's also party central for stag and hen-dos – so things do get rowdy… and continue until the very small hours.
Why go? Clearly, anyone of a hedonistic bent will fit right in here. But the Red Light District is also the city's oldest neighbourhood and home to monuments, churches and quaint little squares that are well worth visiting.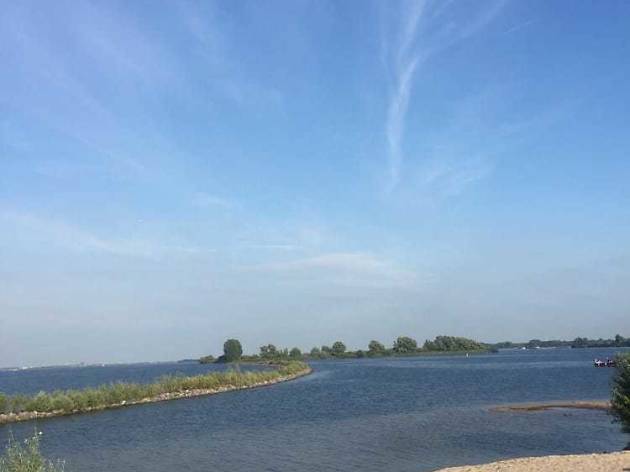 Photograph: Courtesy Yelp/Oana M.
What is it? Amsterdam lacks decent swimming options (there's only one open-air pool), but it does have an inner-city beach. Located on the artificial island of IJburg, Blijberg ann Zee is just a short tram ride and walk from the centre.
Why go? If the weather's nice, there's no better spot for swimming and sunbathing. The water's clean, and the atmosphere is fun and relaxing (and very family-friendly). A handful of decent restaurants and cafés make it easy to spend an entire day splashing around and working on your tan here.
Looking for somewhere amazing to stay?
Photograph: Courtesy Yelp/SWEETS Hotel
Whatever your budget, your reason for visiting, your need or your location, you're guaranteed to stumble upon a comfy place to rest your head in Amsterdam. Expect 18th-century canal houses converted into five-star hotels and dormant bridge houses-turned-playful boutiques.
Best selling Time Out Offers