Heads up! We're working hard to be accurate – but these are unusual times, so please always check before heading out.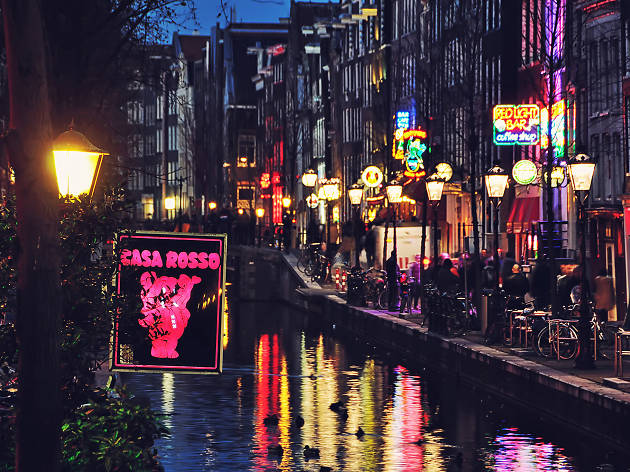 The 13 best clubs in Amsterdam
Going out in the 'Dam? From brutalist bunkers to former squats, these are the best clubs in Amsterdam right now
Amsterdam is rightly known as something of a hedonist's playground. But forget the clichés – this city has so much more to offer than just pub crawls, coffeeshop culture, and the debauchery of the Red Light District. Its club scene is one of the best in Europe, thanks in no small part to the decision in 2014 to appoint a nachtburgemeester – a night mayor. With a remit to protect and grow the night-time economy, the emphasis shifted to quality, not quantity, and alongside the introduction of several long-overdue policy changes, such as the introduction of 24-hour licences, the city's clubbers have never had it so good. Serious heads now come from all over to experience big-name DJs in brutalist bunkers and former squats. So if you want to dance the night away in style, steer clear of the tacky, overpriced mega-clubs around Rembrantplein and Leidseplein and head instead to one of these hip hangouts.
RECOMMENDED: Full guide to the best things to do in Amsterdam
Best clubs in Amsterdam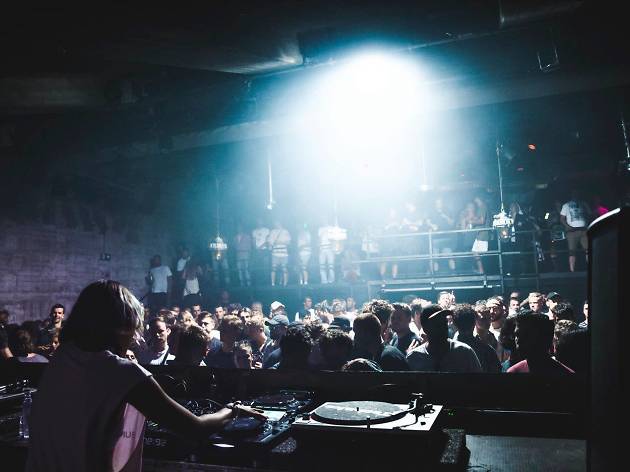 Photograph: Courtesy Fina Fotografie
What is it? An industrial haven for ravers in an unassuming slab of the city's Nieuw-West district. Here you'll find a banging sound system and 'mini parties' that kick off in the underground smoking room.
Why go? It hosts the kind of pulsating techno that clobbers clubbers around the face and leaves them drenched in sweat from non-stop dancing. The club's also got a 24-hour licence, meaning the dancing really can be non-stop. Take it from us: this is a seriously big night out. Oh, and you can even cop an ice lolly at the bar to cool down.
Photograph: Courtesy Claire
What is it? This special spot is the definition of a diamond in the rough. The rough, in this case, being the tourist hotspot of Rembrandtplein (aka not where you'd imagine some of the city's most exciting nightlife to be). It's tucked between a restaurant and another club, and has no obvious signage, so is (thankfully) overlooked by the tourist masses.
Why go? Claire has quickly become a firm fave among locals for its intimate capacity and stellar house and techno bookings. Make sure you know who's playing and have enough strength to heave open the heavy main door.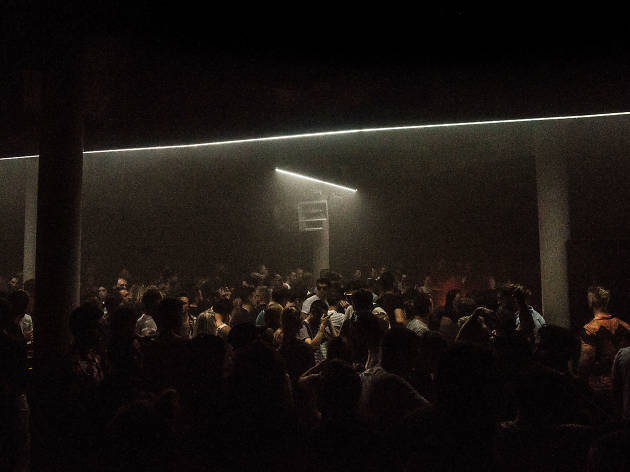 Photograph: Courtesy Niels Knelis
What is it? Brutally brutalist, Shelter looks and sounds like it's been stolen from Berlin and plonked in the Dutch capital. Find it in the basement of the A'dam Toren, a ferry away from Centraal.
Why go there? Head to Shelter for an intense, unforgettable night out. It's not for the faint-hearted. A 24-hour licence, all-black décor and a bassy sound system at ear-drum-perforating levels make this club one for the 'eads. Think: so much hertz it hurts (in a good way).
Photograph: Courtesy Lotte Dale
What is it? NYX is known for its cracking drag and LGBTQ+ nights, but every night here is gloriously welcoming to all. Expect three floors of dancehall, Dutch hip-hop and pop tunes.
Why go? With a playlist of crowd-pleasing anthems and a friendly atmosphere, NYX is guaranteed to plant a toothy grin on your face. Plus, there's a DJ in the open-plan bathroom – where else has that?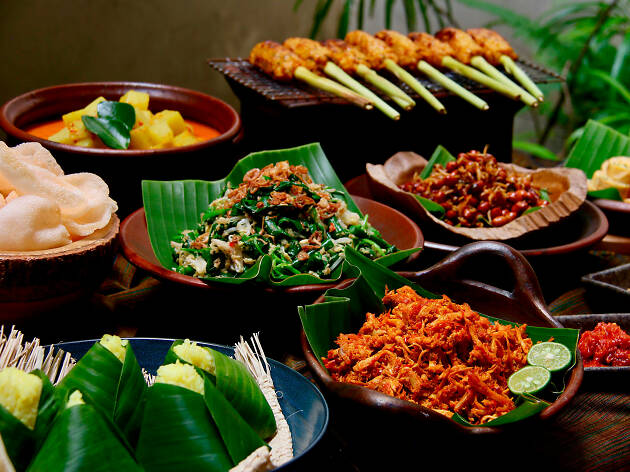 Photograph: Shutterstock
What is it? A hotel and club 50 metres up a crane. Need we say more?
Why go? Visit for a vista of the 'Dam that won't dent your Visa too painfully. You'll have to message them on Facebook to nab yourself an invite, but it's worth it. Warning: if you hate heights, you'll probably want to get on the Dutch courage train well in advance.
Photograph: Courtesy/De School
What is it? As you might have guessed, De School is in a former school. It even has the markings of the old gym hall on the floor. More importantly: it's a titan of the city's nightlife scene.
Why go? It holds the same mythical status as Berghain for Berlin or Fabric for London. And for good reason – it's as heady as a Dutch pint and is consistently pouring out quality parties. You'll find huge international bookings here and supremely cool cats aplenty.
Photograph: Courtesy Noordeschip
What is it? A club in ex-pirate radio ship Radio Veronica. It opened in spring 2018, so is a relatively fresh catch.
Why go? The venue is as new and hip as your nan's artificial joint. Dancing on the boat is a wildly fun experience, especially as you can sit and crack open a cold one on the top deck after.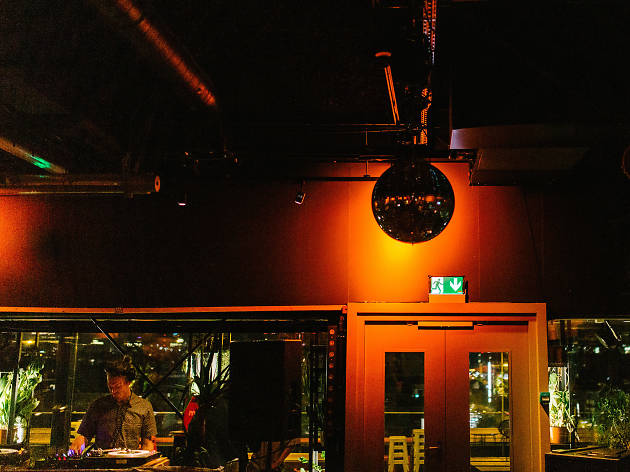 Photograph: Canvas
What is it? After dinner, the seventh floor of this former newspaper office – now a hotel, bar and restaurant complex – is cleared of tables and transforms into one of the city's coolest clubs.
Why go? If your dancing feet are feeling the strain, grab a cocktail and head out on to one of the terraces to enjoy panoramic views across the city. The music caters to a fashionably young, multicultural audience, entrance is free, and there are even hot tubs on the roof (though they're not always in use).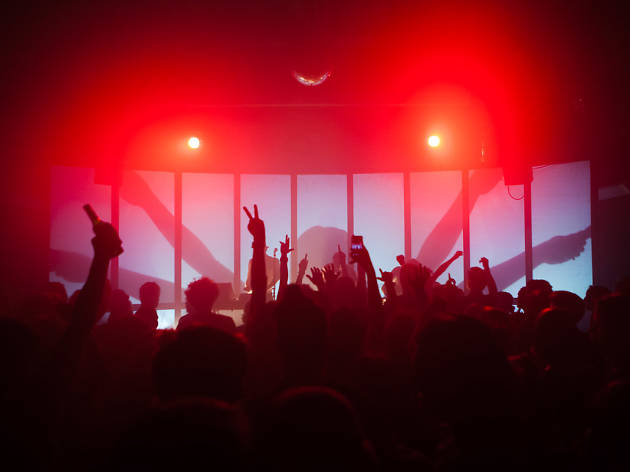 Photograph: Courtesy OT301
What is it? OT301 sounds like it should be a 'Star Wars' droid, and this club is just as stellar. Originally a squat, it's now a legal venue in Overtoom for artists and DJs.
Why go? There's a genuine free-party vibe here, providing an welcoming space to let loose and party to proper underground sounds. Plus, it's the cheapest venue in the 'Dam to nab a beer, so be sure to prep your liver beforehand.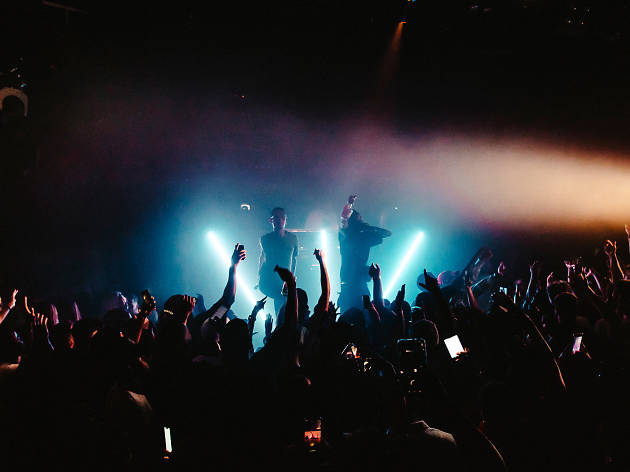 Photograph: Paul Wijsen
What is it? Amsterdam's biggest, brightest and newest super-club is a household name and a feast for all the senses. If you enjoy clubbing on a ridiculously huge scale, this place is for you.
Why go? The cutting edge R&B, hip-hop and dancehall sets sound magnificent on the custom Void systems, which many say are the best in town. Add in state-of-the-art lighting, an LED wall, five bars and three separate rooms, and it's easy to see why this behemoth is so well regarded.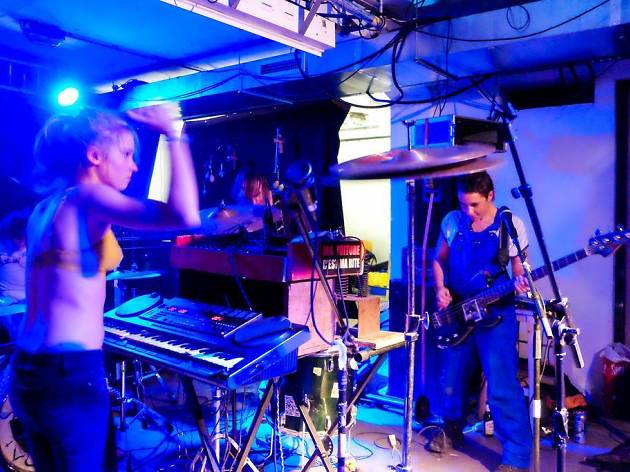 Photograph: Courtesy Vondelbunker
What is it? If you like a side of vintage with your night out, you'll love this 1940s bunker. Tucked beneath a bridge, the Vondelbunker space was originally constructed as an atomic bomb shelter in the wake of the Second World War.
Why go? Two words: free entry. Plus, there's an all-inclusive DIY vibe here, allowing for some truly punk punk nights.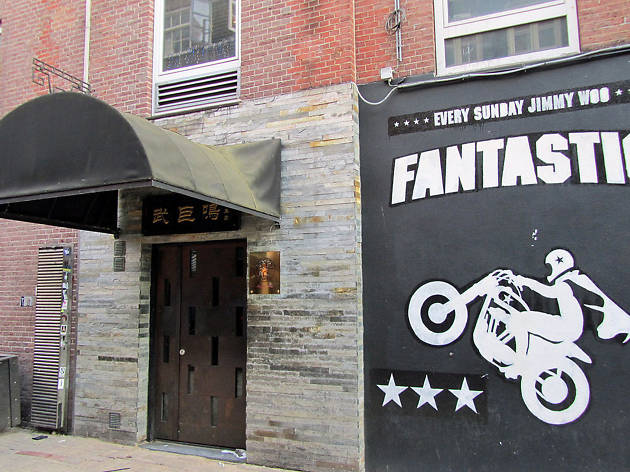 Photograph: Paul2 / Wikimedia Commons
What is it? An exclusive two-floor club with an Asian-themed bar and a dancefloor lit by more than 12,000 bulbs that pulse in time to the music. Clubbing really doesn't get more stylish.
Why go? The ultra-hip surroundings are only half the story – Jimmy Woo really knows how to throw a party. COCO is the best R&B and hip-hop night in town, while the Thursday Back To The '90s party is a riot of guilty pleasures. Be warned, though – the door policy is strict, and it's not at all clear what the criteria are.
Photograph: Courtesy Jaap Beyleveld
What is it? As versatile as they come. First used as a canteen for market stallholders, De Marktkantine has also functioned as a theatre and arts space. Now it's a multi-room techno club that's all about pioneers and Pioneer.
Why go? We reckon we might have saved the best till last, here. The regular Friday night Cantina is a kaleidoscopic fusion of thumping beats, drag queen performers and a hatch selling tasty snacks.
After more solid recommendations?
Here's a challenge – name a European city that's more fun, diverse or simply eclectic than the Dutch capital. Difficult, right? However long you're here for, a packed, personalised cultural schedule can be cobbled together in no time. Museums? Clubs? Outdoor sports? There's no place better.