Heads up! We're working hard to be accurate – but these are unusual times, so please always check before heading out.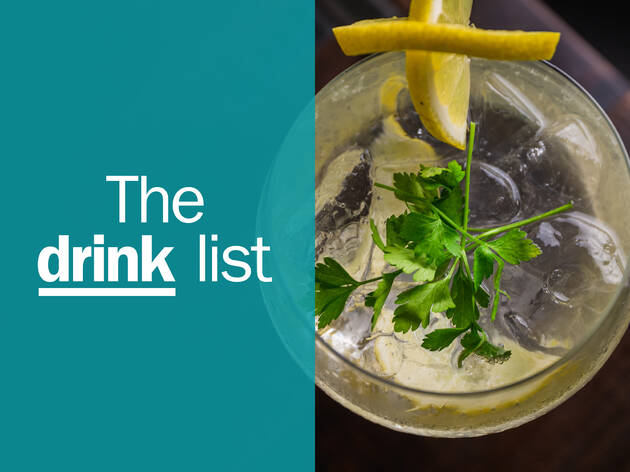 The 12 best bars in Amsterdam
Centuries-old dive or ultra-modern rooftop bar? The choice is yours in our pick of the best bars in Amsterdam
Visitors to Amsterdam have been exploring its thriving bar 'scene' since the 1600s, when sailors dropped by for one last shot of jenever before heading out to sea. Some of the bars they frequented are still around, serving the local juniper-based spirit in tulip-shaped glasses so full you'll need to lower your head to the bar to take your first sip.
But there's an ultra-cool, ultra-modern side to some of the best bars in Amsterdam, too. Upmarket lounges, world-class cocktail bars and cutting-edge craft breweries have transformed the Dutch capital's drinks offering in recent years. And in summer, nothing beats sitting out on the terraces, where tourists and locals alike while away impossibly long evenings over biertjes (little beers) and bitterballen (a classic Dutch deep-fried bar snack). If you've had a long day out exploring this city's marvellous attractions and other things to do, you probably deserve a drink. Here are the 12 best places to find one.
Drank somewhere on this list and loved it? Share it with the hashtag #TimeOutDrinkList. You can also find out more about how Time Out makes recommendations and reviews bars.
Best bars in Amsterdam
Walking into this classy speakeasy-style bar, you feel like you've entered a secret clubhouse. Close to the centre but tucked away enough to avoid the tourist crowds, Hiding in Plain Sight richly rewards those who walk through the corner door. With its inventive cocktails, knowledgeable bartenders and lounge-style seating, it's a truly delightful place to spend an evening – whether solo or with friends. Reserve for groups of four or more.
This tasting room in an old bathhouse at the base of Amsterdam's largest windmill serves Belgian-inspired beers brewed on site for more than 30 years. You'll find Brouwerij 't IJ's beers on menus all over town (and a new second tasting room at Het Blauwe Theehuis in Vondelpark). But it's worth visiting the original outpost for a tour, a tasting flight or to soak up the sun on the large terrace with the windmill overhead. Note the hours of 2pm-8pm.
Grab a seat one of this waterfront spot's bright picnic tables and you'll instantly feel like you're on holiday. Boats pull up to the dock, swimmers jump in for a dip and locals meet to drink, chat and soak up the friendly vibes as the sun goes down. During winter, the party moves into a cottage-like space made from salvaged materials and heated by a large fireplace.
This buzzy cocktail bar smack in the centre of Amsterdam is racking up global award nominations. Co-owner Tess Posthumus has been nominated four years running for the best international bartender at the Spirited Awards, and she shows off her mixologist chops here with a focus on classic cocktails based on recipes up to 400 years old. Spirit connoisseurs, take note: there are more than 500 bottles behind the softly-lit bar.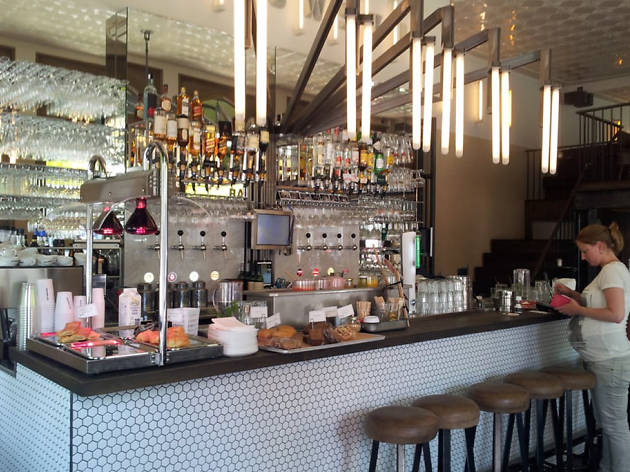 Photograph: Courtesy Yelp/Kim V.
Named after writer Charles Bukowski, this neighbourhood hangout near Oosterpark is dedicated to liquor and literature. The former appears in classic, no-tricks cocktails and a well-rounded beer list, while the latter is embodied in a typewriter-inspired light installation above the bar and plenty of Bukowski quotes on the menu. Bar Bukowski feels like the neighbourhood's living room: settle into one of the front tables in the mezzanine for an unbeatable street view.
Photograph: Courtesy Yelp/Nanne O.
'The Grape' has been quenching locals' thirst on this spot for at least 400 years. It boasts a liquor licence that dates back to 1631 and is rumoured to have served departing sailors as far back as the 1580s. With wooden casks lining the walls and plenty of earthenware jenever bottles behind the bar, De Druif feels like a glimpse into Amsterdam's past.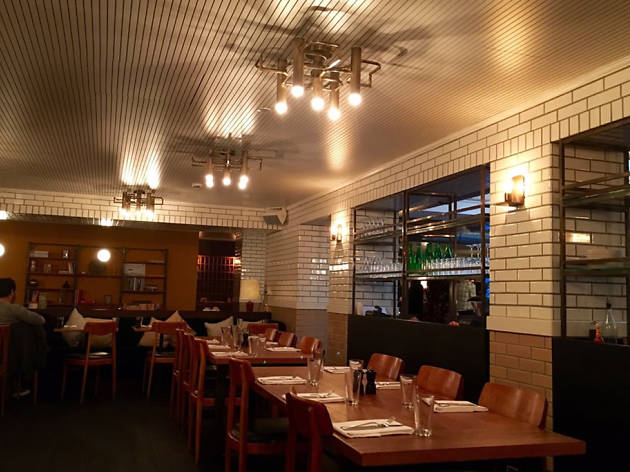 Photograph: Courtesy Yelp/Philippine W..
Housed in The Hoxton hotel, Lotti's is all leather sofas, patterned armchairs, exposed brick and warm wooden floors. With a retractable glass roof and USB charging ports at most tables, it's a hip and happening spot for a cocktail or glass of wine that'll no doubt end up on Instagram. Local DJs turn things up a notch on the weekends, while a tucked-away photobooth adds a touch of retro fun.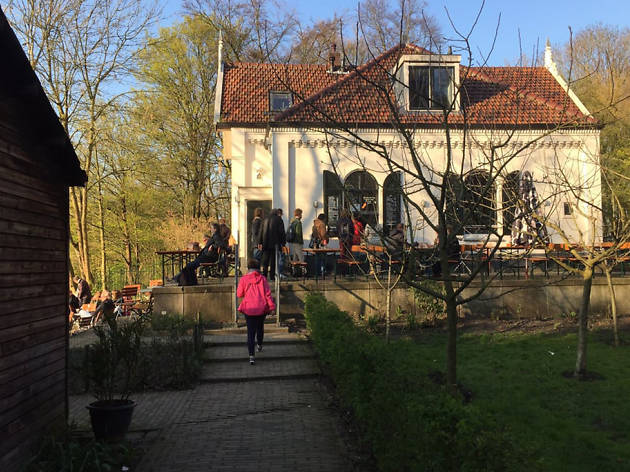 Photograph: Courtesy Yelp/Rodger W.
8. Distillery 't Nieuwe Diep
This former polder pump station in leafy Flevopark looks like a church from a distance but is actually a jenever distillery with a setting that couldn't be prettier. Set on a quiet lake, 't Nieuwe Diep has a gorgeous terrace for summer and a cosy tasting room for winter. If classic jenever is too harsh for your palate, try the unique fruit versions made with plum, apple, berries or citrus. The bar closes early, so check the website for seasonal hours.
Strolling through the Dappermarkt in Amsterdam East, it's easy to miss this charming wine bar. But as the market stalls start to close, the yellow awning at Alex + Pinard opens and the terrace tables appear, letting the neighbourhood know it's time to gather for a glass or a bottle from the extensive wine list featuring boutique European producers. The small, seasonal menu of shareable dishes provides the perfect complement to your tipple.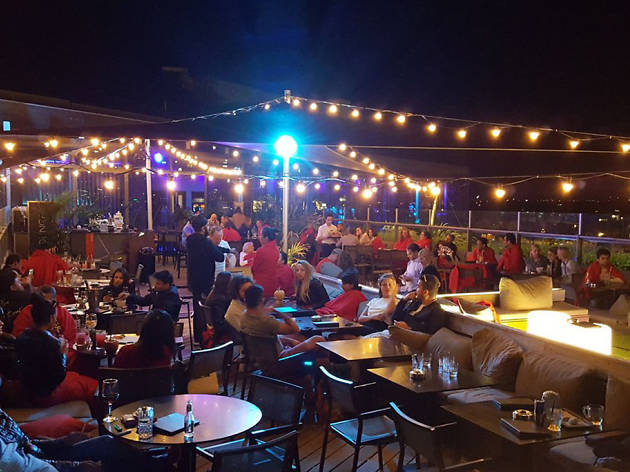 Photograph: Courtesy Yelp/Hershe A.
Sure, you'll run into plenty of tourists here, but that shouldn't stop you from taking a seat next to the soaring windows or out on the terrace for truly unbeatable views over Amsterdam. The lounge is only 11 stories up but, in a flat city like this one, that's practically skyscraper territory. From high-top tables to dark banquette corners, you'll find the right setting for whatever kind of evening you've got in mind.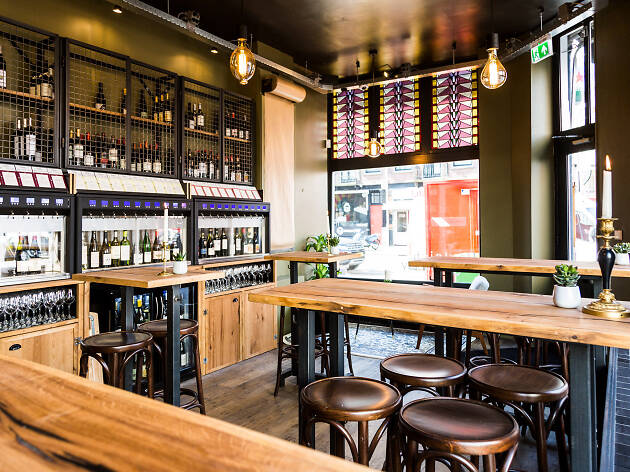 Photograph: Tammy van Nerum, courtesy Rayleigh and Ramsay
11. Rayleigh & Ramsay van Wou
Curate your own wine tasting at this friendly bar that describes itself as 'candy store for adults'. Load some euros on a 'wine card' at the counter, then mosey around the room and tap it at the dispensers that line the walls to taste from up to 100 bottles in serving sizes from just a sip up to 150ml. Wines are categorised by flavour profile, with a wide range of price points and regions represented.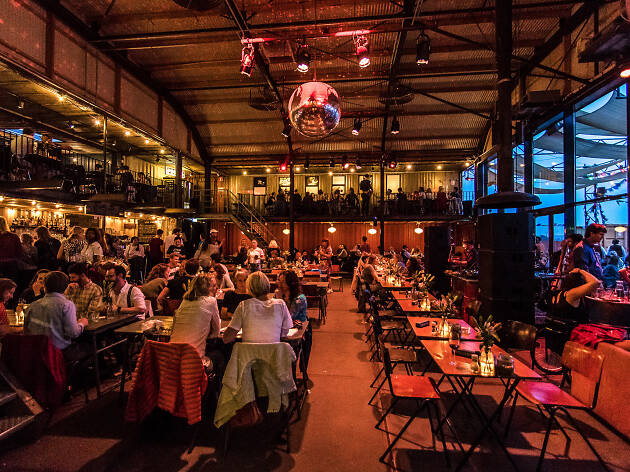 Photograph: Pllek
Up in trendy Amsterdam Noord, Pllek is a bar, beach and restaurant that also hosts outdoor summer film screenings and live electronic music. Hop on the free ferry at Amsterdam Centraal to reach this throbbing hangout and settle in with a couple of beers or glass of rosé on the sand. When the sun goes down, retreat under the disco ball in the huge industrial-chic space with rows of windows overlooking the IJ river.
And if it's top-notch food you're after?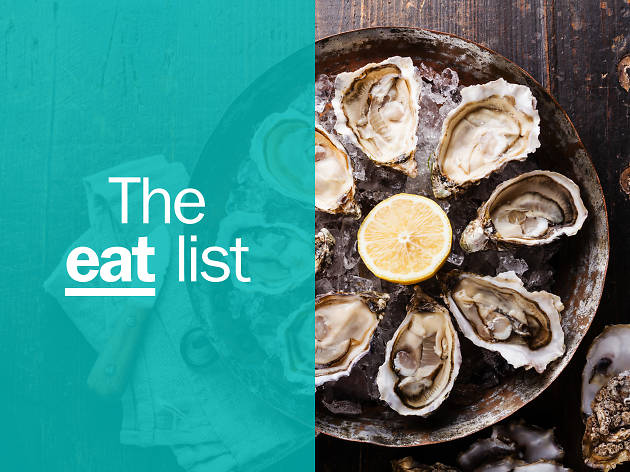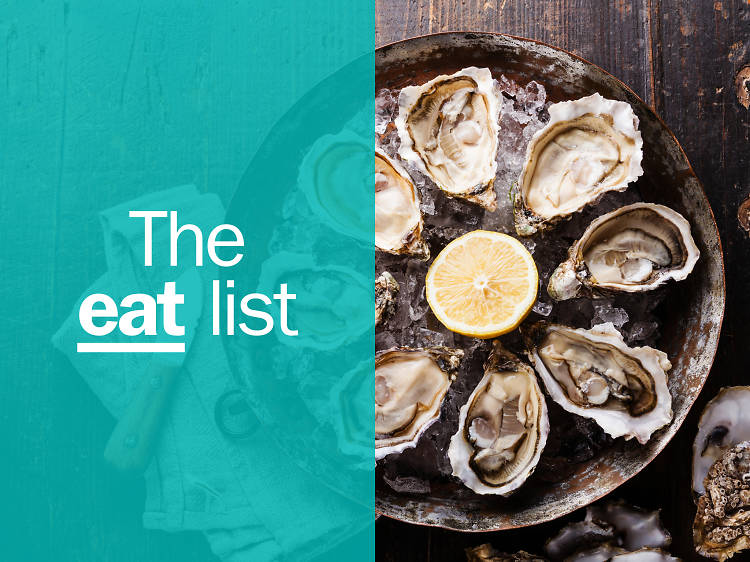 Though Amsterdam doesn't have a particularly distinguished culinary past, the current food scene could rival almost any city in Europe for gastronomic fun and flair. Over the past 15 years or so, an inventive wave of Dutch chefs have been updating the classics and mixing things up in the kitchen.