The 10 best bars in Amsterdam
When drinking at the best bars in Amsterdam, make sure to try the local juniper-based spirit, jenever.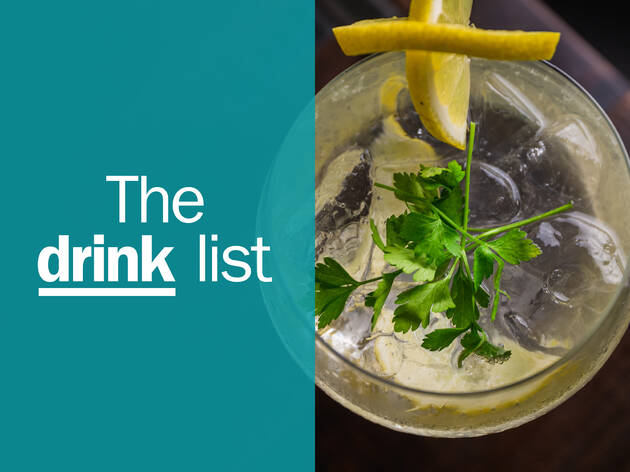 Amsterdam's bar scene is hundreds of years old yet feels decidedly modern: you can sidle up to a bar where sixteenth-century sailors took respite from the sea, settle into a cozy lounge or explore the thriving cocktail culture in ultracool places to see and be seen.
For the local experience, try a jenever, the juniper-based Dutch spirit that evolved into gin. You'll likely see your fellow patrons with two glasses: follow their lead and order a beer chaser, a classic pairing dubbed a kopstootje or "little headbutt." Sound too harsh? Amsterdam's highly skilled bartenders craft excellent jenever-based cocktails, too. And if you drank a bit too much out of excitement, you'll want to nurse your hangover at the best local restaurants, cafés and, of course, coffeeshops.
Best bars in Amsterdam
Bars and pubs, Cocktail bars
Walking into this classy speakeasy-style bar, you feel like you've entered a secret clubhouse. Close to the center of town but tucked away enough to avoid the tourist crowds, Hiding in Plain Sight richly rewards those who walk through the corner door. With its inventive cocktails, knowledgeable bartenders and lounge-style seating, it's a truly delightful place to while away an evening—whether solo or with friends. Reserve for groups of 4 or more.
This microbrewery and tasting room in an old bathhouse at the base of Amsterdam's largest windmill serves Belgian-inspired beers brewed on site. Brewing for more than 30 years at this location, they're masters of their craft: you'll find Brouwerij t'IJ's beers on menus all over town. Come to the source for a brewery tour, a tasting flight or simply to soak up the sun on the large terrace with the windmill overhead. Note the hours of 2-8pm.
Grab a seat at the colorful picnic tables at this waterfront spot and you'll instantly feel like you're on vacation. Boats pull up to the dock, swimmers jump in for a dip and locals meet to drink, chat and soak up the chill and friendly vibes as the sun goes down. During the winter, the party moves into a cottage-like space made from salvaged materials, kept cozy with a large fireplace.
4
Photograph: Courtesy Yelp/Brian R.
On the outside, this is a classic Dutch house built in 1645. On the inside, it's a beautifully lit modern space with plenty of romantic dark corners and touches of classic Dutch style—think velvet curtains pulled back from paned windows stretching up to the ceiling. The creative cocktail menu draws inspiration from Amsterdam's unique neighbourhoods and the bartenders are top-notch. Cheers!
5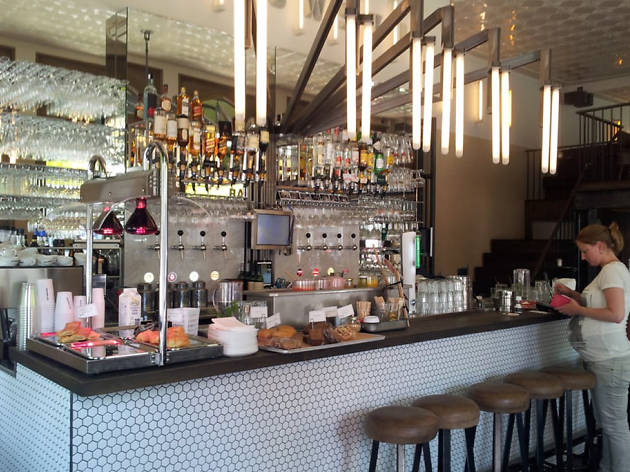 Photograph: Courtesy Yelp/Kim V.
Named after writer Charles Bukowski, this neighbourhood hotspot near Oosterpark is dedicated to liquor and literature. The former appears in classic, no-tricks cocktails and a well-rounded beer list, while the latter is embodied in a typewriter-inspired light installation above the bar and plenty of Bukowski quotes on the menu. Bar Bukowski is the neighborhood's living room: settle into one of the front tables in the mezzanine for an unbeatable view of local life.
6
Photograph: Courtesy Yelp/Nanne O.
"The Grape" has been quenching locals' thirst in this location for at least 400 years, boasting a liquor license that dates back to 1631 and is rumored to have served departing sailors as far back as the 1580s. With wooden casks lining the walls and plenty of earthenware bottles of jenever behind the bar, De Druif feels like a glimpse into Amsterdam's past.
7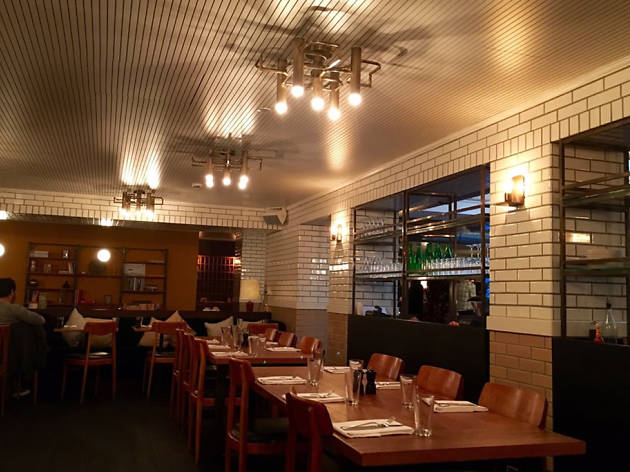 Photograph: Courtesy Yelp/Philippine W..
Housed in The Hoxton hotel, Lotti's is all leather sofas, colorful armchairs, exposed brick and warm wood floors. With a retractable glass roof and USB charging ports at most tables, it's a hip and happening place for cocktails or a glass of wine that will surely end up on Instagram. Local DJs kick things up a notch on the weekends.
8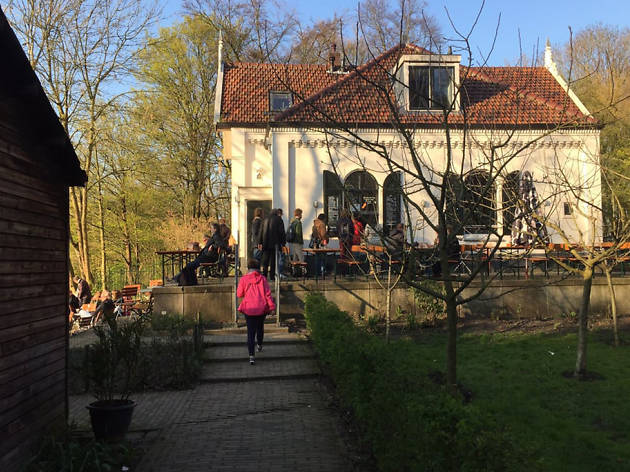 Photograph: Courtesy Yelp/Rodger W.
Distillery 't Nieuwe Diep
This former polder pump station in leafy Flevopark looks like a church from a distance but it's actually a jenever distillery with a setting that couldn't be prettier. Set on a quiet pond, 't Nieuwe Diep has a gorgeous terrace for summer and a cozy tasting room for winter. If classic jenever is too harsh for your palate, try the unique fruit jenevers made with plum, apple, berries or citrus. The bar closes early so check the website for seasonal hours.
Strolling through the Dappermarkt in Amsterdam East, it's easy to miss this charming wine bar. But as the market stalls start to close, the yellow awning at Alex + Pinard opens, letting the neighborhood know that it is time to gather for a glass or a bottle from the extensive wine list featuring boutique European producers. The small, seasonal menu of easily shareable dishes is a perfect complement to your tipple of choice.
10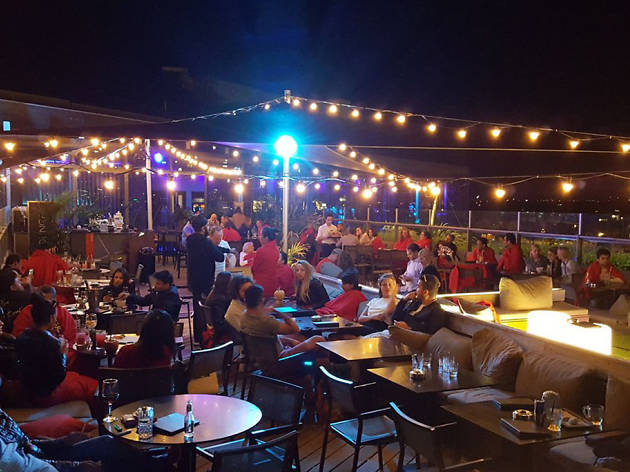 Photograph: Courtesy Yelp/Hershe A.
Sure, you'll run into plenty of tourists here, but that shouldn't stop you from taking a seat next to the soaring windows or out on the terrace for truly unbeatable views over Amsterdam. The lounge is only seven stories up but, in a flat city like this one, that's practically skyscraper territory. From high-top tables to dark banquette corners, you'll find the right setting for whatever kind of evening you've got in mind.
Worked up an appetite after all that drinking?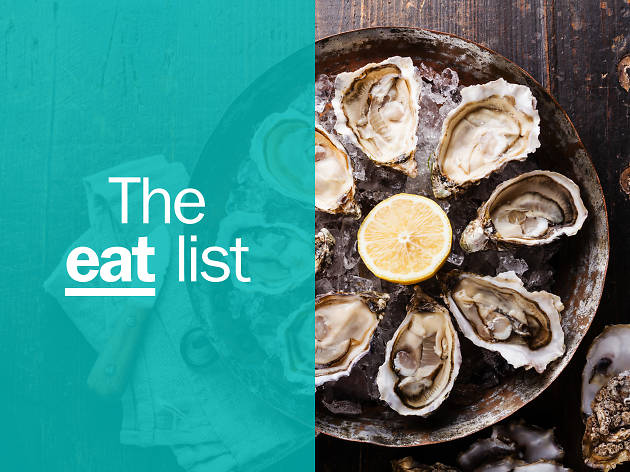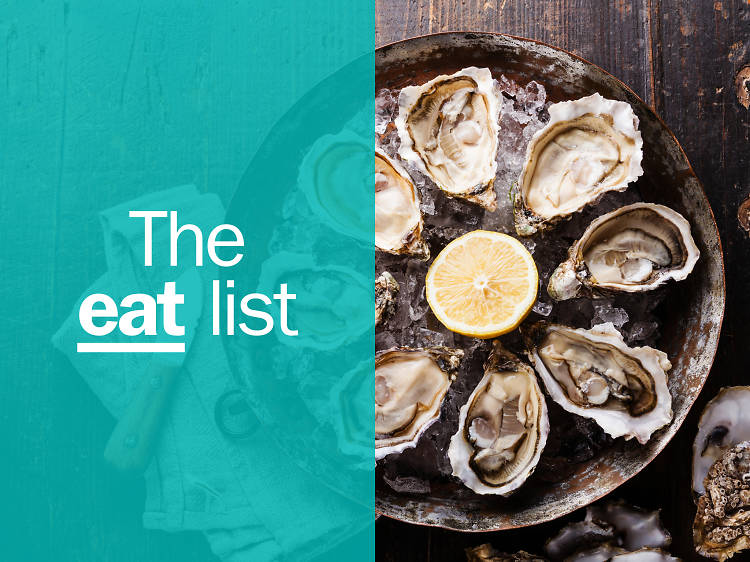 Traditionally influenced by the countryside and centred around meat, root vegetables and calories, Dutch cuisine has evolved and absorbed an influx of foreign ideas and ingredients; for several years, a new breed of Dutch chefs have been updating classics and innovating in the kitchen.