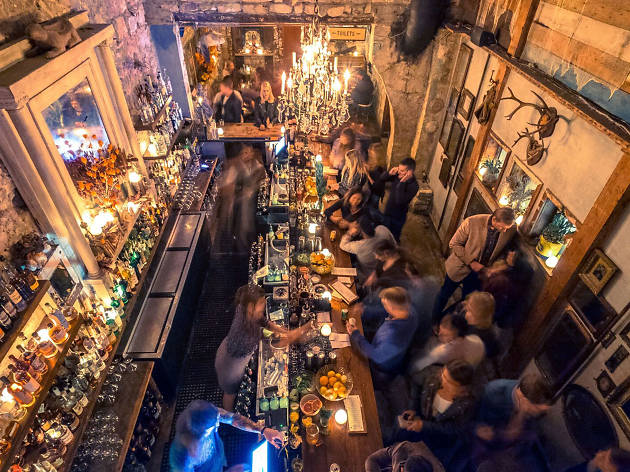 The winners of the 2018 Time Out Austin Bar Awards
Check out all the winners and runners-up in the 2018 Time Out Austin Bar Awards, then visit them for a drink
Now in its second year, the Time Out Austin Bar Awards is a celebration of all the best bars and bartenders—and the phenomenal drinks they make—that keep our city's drink scene at the top of its game. To help decide on the nominees and winners that truly excelled this past year, we enlisted the help of local industry experts who narrowed their picks down to an all-star cast of Austin's best talent. After plenty of deliberation, these are the best bars, bar crews and cocktails that took home the top prize. Cheers to all of the nominees and winners—and thanks for keeping our city hydrated.
RECOMMENDED: Full guide to Time Out Austin Bar Awards
Meet the winners of the 2018 Time Out Austin Bar Awards
Looking for a solid happy hour spot?
For the next time you want to play hard—without breaking the bank.