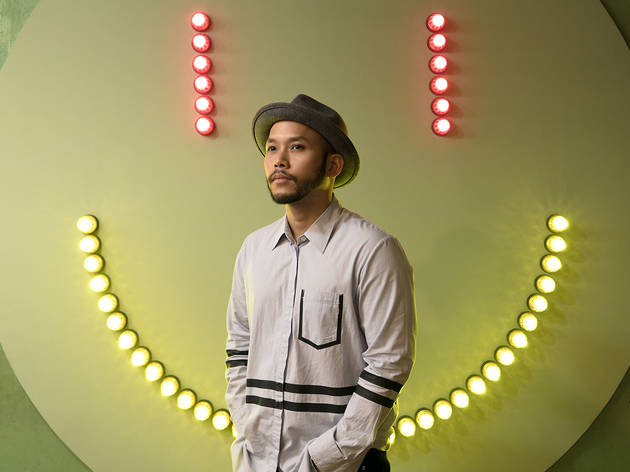 Saran Yen Panya: "I'm a proud underdog"
Meet the prolific furniture designer who is trying to change the way we appreciate design, the way we approach tradition and, perhaps, even the way we love.
Saran Yen Panya ponders what the future holds in store for him at the beginning of the new decade. We sit down with the founder of creative agency 56th Studio and talk disruption, transformation and evolution.
People often think of your furniture and iconic chair designs when they think of you. However, you don't limit yourself as a designer. Instead, you define yourself as a storyteller. Tell us more about this.
The clients, if they don't sit down and talk to me, then they would think that Saran is someone who works on eccentric, colorful furniture. But once we talk, I don't think they go for my style, but they buy into the way I tackle a brief and my thought process. I think these clients look for a collaboration that's long-term rather than one based on superficial reasons such as "Oh, let's go for him because he's an up and coming artist." Eventually, it's about finding the right match. On my side, it's my job to be genuine about my client's brand, whether the decisions are profitable or not, as well as the marketing strategy. I think a good designer has to look at things from a 360-degree perspective, and not just whether the work is chic or beautiful.
How has your work evolved over the years?
I've started looking for something more meaningful to my life and my practice. I now have a team that I want to develop. I think about how I can help them improve and grow with me, how to nurture them so that they can eventually work on conceptual designs even when I'm not around. These are things that I've only started thinking about now that the team is bigger. Then there's also putting yourself in your client's shoes. "Would this benefit them? Is it worth it?" I think that paradigm shift led to a bigger scale of work and more conceptual briefs.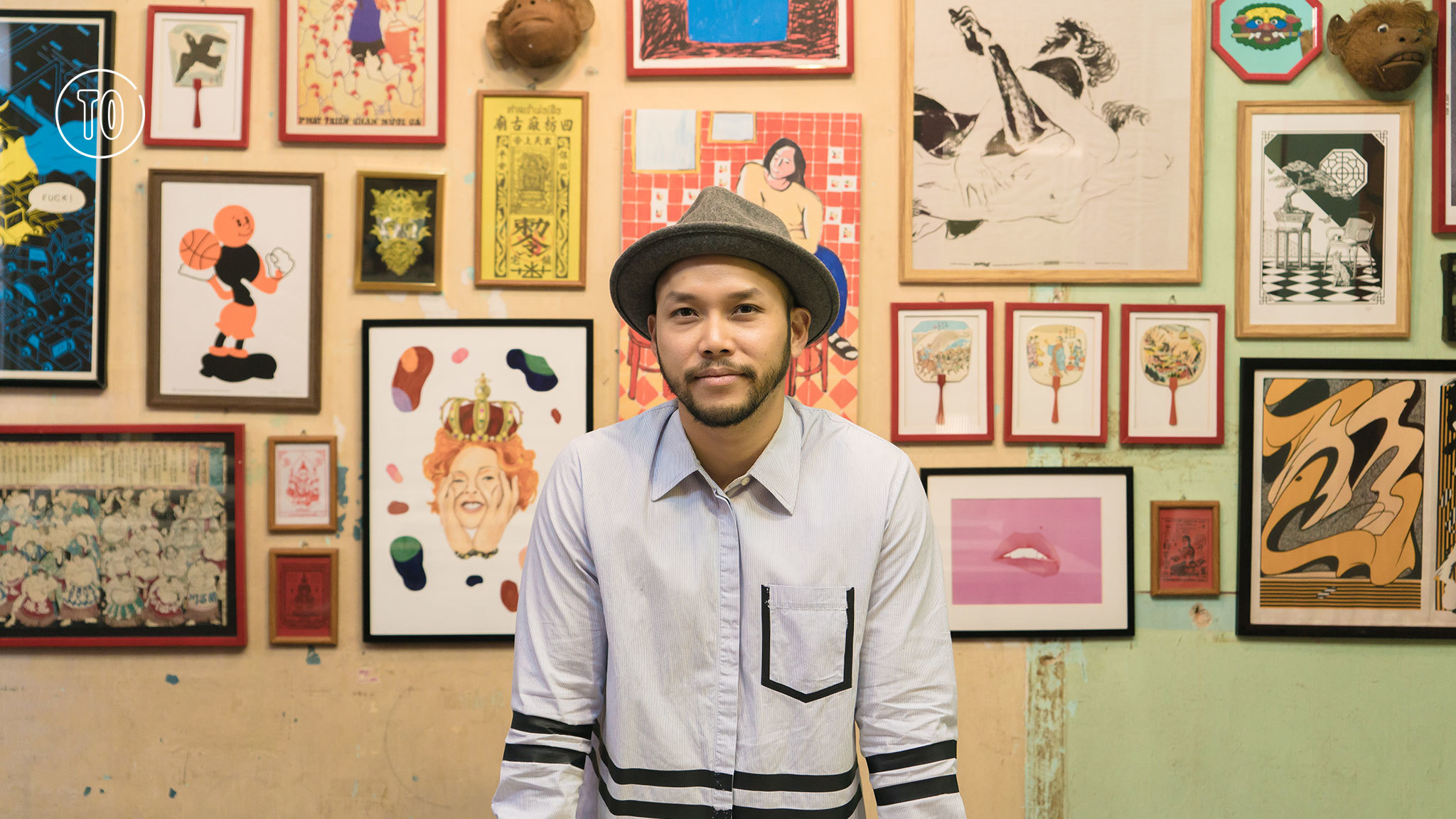 Is that why you decided to move to a bigger studio?
Not quite. Our old location was also large enough to hold the current team [of seven people]. But I moved because I have more business units and other projects that I want to do in the office. Some are artisanal projects. I want a space where I can express my beliefs and what the studio represents. We also have Charmgang downstairs, which is a curry shop but also doubles as our canteen and a furniture showroom. "Why can't one dine in a showroom?" That's the question I want to ask.
What are these other "business units" that you're working on?
Well, I now have a textile factory, though this is a project in partnership with another colleague. The textiles we offer are made from deadstock yarns, which are left unused but still in good condition. This textile brand is "open source," meaning that we can work with lots of creators, including international designers and fine artists. I also have a brand that supports local artisans from across the country. I think it's a way to disrupt the Thai craft scene as the product presentation and the distribution channels we use are entirely different. Aesthetically, we are vastly different as well. I'm trying to ensure that these artisans can get consistent orders and a regular income.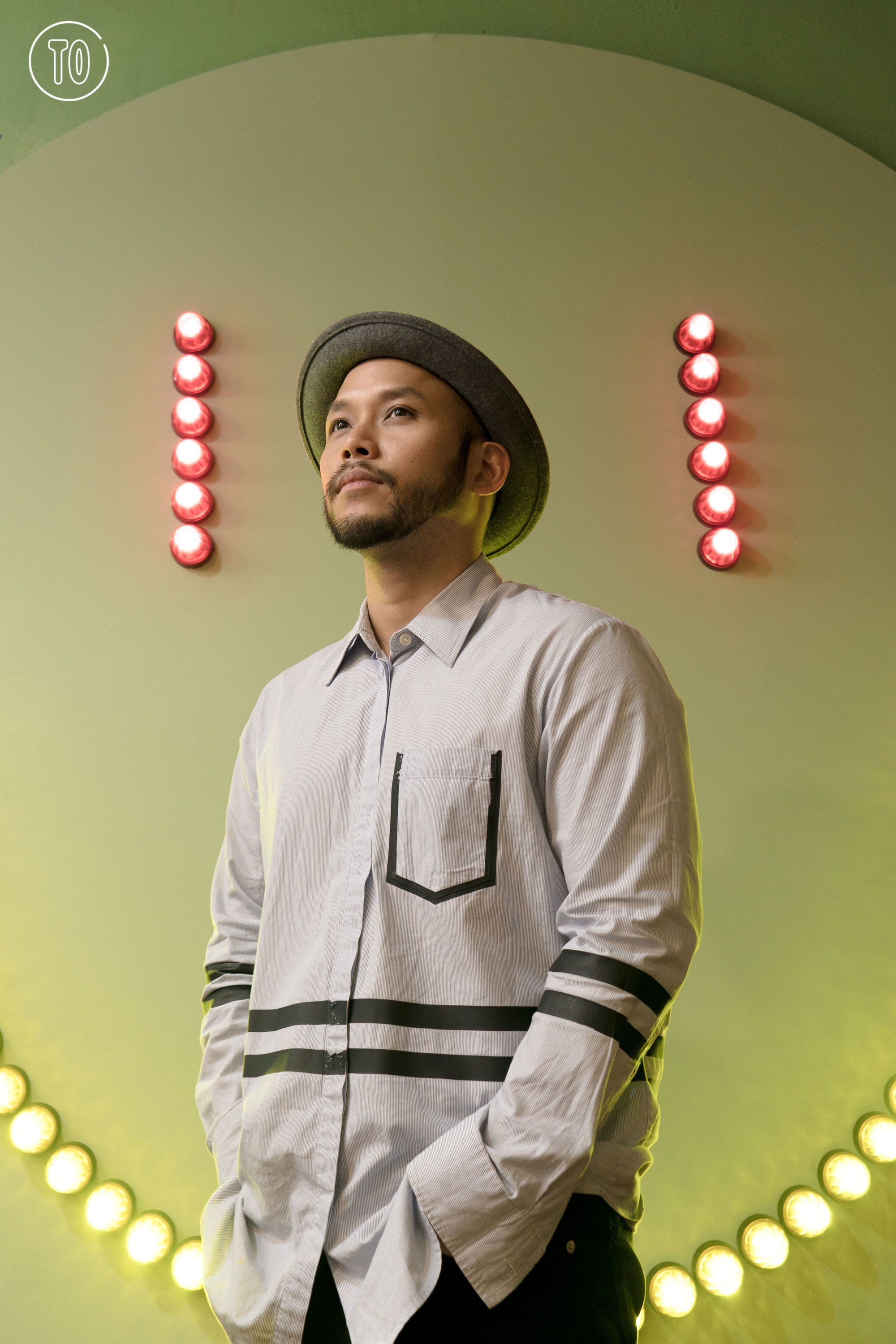 Disruption seems to be a key focus in what you do...
I guess it's in my DNA. When it comes to Thai craft, for instance—the Benjarong project I'm doing for a client—I think that conservation is not putting things on a shelf, but reinventing them to keep them alive. Or with textile, using deadstock yarn might narrow down our client base, but it's about presenting them in a meaningful way. With pop-up stores, I don't put my products in so-called "hip" stores because the local craftspeople don't benefit from this and their narrative becomes lost.
For these artisans, these products are not their primary source of income. They only work on these things when they are not farming. This means we have to plan the collection six months or even a year ahead like haute couture. They have their way of life and we have to respect that. Unlike fashion, however, our collections are not seasonal; rather they depend on the message we want to convey: see the things you look down upon from a new perspective. It's a message which has remained unchanged throughout these years.
The notion of the underdog has always been something you've always rooted for.
Yeah. I'm a proud underdog, and that in itself is already a disruption.