City Guide
A guide to the best things to do and attractions in Bangkok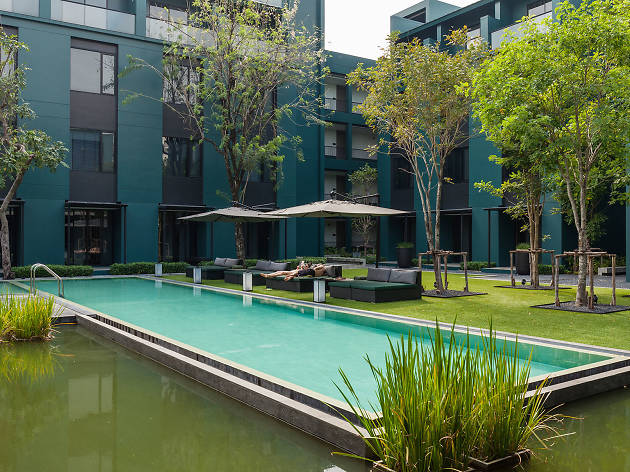 The best small design hotels in Bangkok
You've just realized it's a long weekend? You forgot to book a plane ticket to get away elsewhere? Dealing with road traffic to Pattaya or Hua Hin is not an option. And you don't want to miss the fun of Songkran parties in Bangkok? Not only you but us, too. But it will be too boring staying home – why don't packing your back for a staycation at one of the city new – or swankiest – hotels and have experiences like world tourists to know why Bangkok hotels are some of the best in the world.
These are 5 artists you need to check out at Bangkok Art Biennale's venues in Pathumwan-Wireless area
Apart from being home to a lush park, commercial buildings, hotels and embassies, the affluent areas of Silom and Wireless are some of the city's most culturally rich neighborhoods. The works of artists from all around the world will be displayed in four venues in these hoods.   Yoshitomo Nara One Bangkok and Nai Lert Park Heritage Home One of Japan's most influential artists was born in 1959 and is known for his unique, childlike drawings of moody little girls engaging in various provocative activities. The artist has shown more than 40 solo pop-art exhibitions at some of the world's top museums and galleries. For the Bangkok Art Biennale, he's bringing in one of his iconic works, "My Sweet Dog."  Time Out Bangkok   CANAN BAB Box at One Bangkok Turkish artist and activist CANAN uses her colorful multi-disciplinary exhibits to raise awareness on various social issues. Bangkok residents will get to explore "Animal World," a site-specific installation depicting various animals and astronomic elements made of different materials. Time Out Bangkok   Kawita Vatanayangkur CentralWorld, EmQuartier, The Peninsula Hotel, The East Asiatic Building, Theatre of Indulgence Video artist Kawita Vatanayangkur examines the topic of women's rights by using her body to represent household appliances. Her work is so powerful that she became one of the very few Thai artists to have been invited to show at last year's Venice Biennale as well as at Saatchi Gallery London.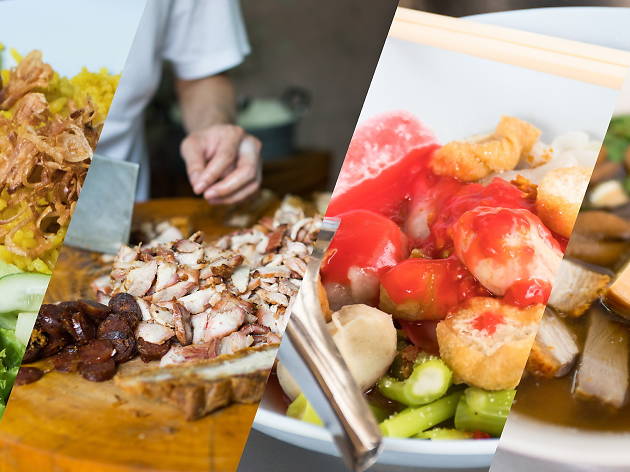 Best cheap eats in Bangkok
As Tim Ho Wan in Hong Kong and Hong Kong Soya Sauce Chicken Rice and Noodle in Singapore prove, you don't need to be a fancy, swanky restaurant to be awarded a Michelin star. The world's most prestigious food awards has even added a street food section to its Hong Kong edition, affirming just how big the draw of street food is in the country. And Bangkok is no different. As the Michelin Guide comes to the city this year, we roamed the streets to find cheap eats that are worthy of Michelin attention. (And we're open to more suggestions!) 
Bangkok's best attractions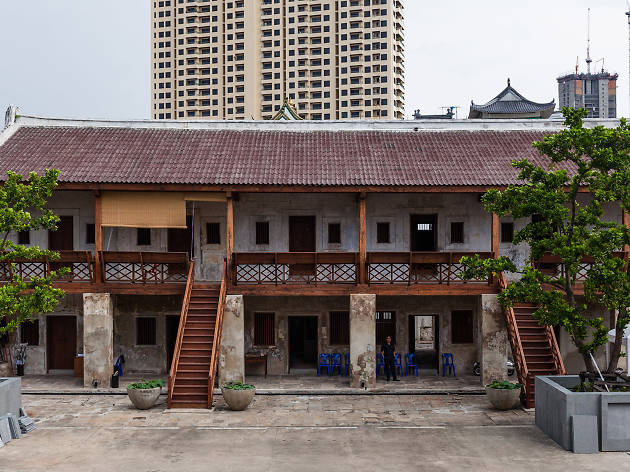 Lhong 1919
Owned and developed by the Wanglee family, one of the country's oldest Thai-Chinese tycoon families, Lhong 1919 sits on the old pier where, according to old journals, the ancestors of most Thai-Chinese families first set their feet in Thailand after migrating from China. Besides being home to many Chinese immigrants in later years, the area near the pier is home to the shrine of Mazu, the goddess who is believed to bless sea travelers. Rujiraporn Wanglee, the founder of award-winning interior firm PIA, has renovated Lhong 1919 with much respect to the original structure. Excess paint was removed to reveal century-old murals, while new cool was tastefully injected to where it was needed. The storied lifestyle space is home to a number upscale restaurants and shops.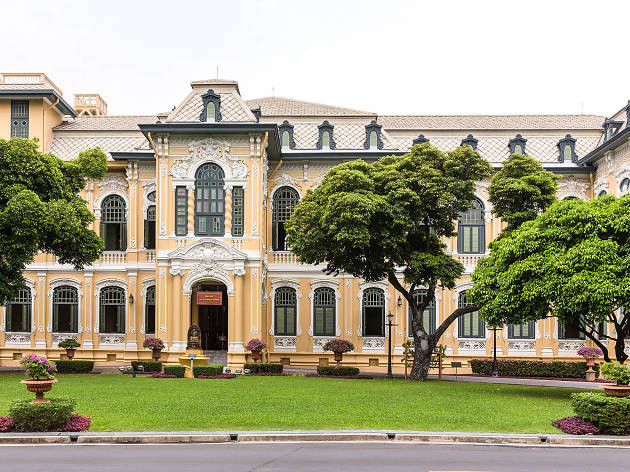 Bang Khun Phrom Palace
The gem of the hood, Bang Khun Phrom is regarded as one of the most beautiful Western-style palaces in Thailand. The gigantic palace is composed of two mansions linked by an elevated walkway. Tamnak Yai, the main building, was built in 1906 to serve as the residence of Prince Paribatra Sukhumbhand, an heir of King Rama V. Designed by some of the greatest architects of the time—Carl Sandreckzki, Paolo Remedi and Mario Tamagno (the latter also designed the gigantic Ananta Samakhom Throne Hall)—Tamnak Yai features a unique architectural style that reflects the ideals of the Industrial Revolution, which was happening at the time of construction. Elaborate baroque and rococo motifs, as well as fresco murals and priceless furniture are seen throughout the building. Tamnak Somdej or the south wing was the royal residence of the prince's mother, Princess Consort Sukumalmarasri. It boasts an old-style German barnhouse architecture featuring massive windows that welcome the breeze from the river. Due to political transitions, the palace has to come under the ownership of Bank of Thailand, which has tried to uphold the structure's original beauty and preserve it as a museum of sorts. Tamnak Yai is open to the public but Tamnak Somdej remains closed.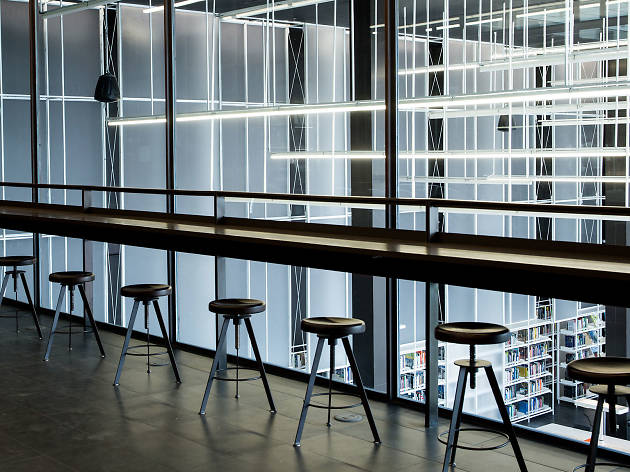 Thailand Creative & Design Center (TCDC)
The Bangkok General Office is now home to the new Thailand Creative & Design Center (TCDC). The new TCDC, designed by award-winning design firm Department of Architecture, will feature a 9,000-meter spread comprised of an exhibition space, design shop, auditoriums, meeting rooms, multi-function room, coworking space, business center, workshop room, material and design renovation center, and a silent study room. TCDC Resource Center, its well-praised design library and silent study area is reimagined a lot larger in this new location, taking the entire fourth floor of the building. The library will feature more than 18,000 art and design books. TCDC has invited FabCafe Bangkok to set up and manage the Maker Space, a fabrication center where you can turn your creative DIY ideas into products using the cutting-edge technology provided. Tools available include a prototyping machine, 3D Printer, CNC router (or Computer Numerical Control router) and laser cutter.  Nestled on the fifth floor is the Creative Space, composed of a co-working area and a business center. Staff will be on hand to answer your questions about the creative and design industry, crowd-funding and business connections. The space is surrounded by a free-entry rooftop garden designed by landscape architectural firm Shma.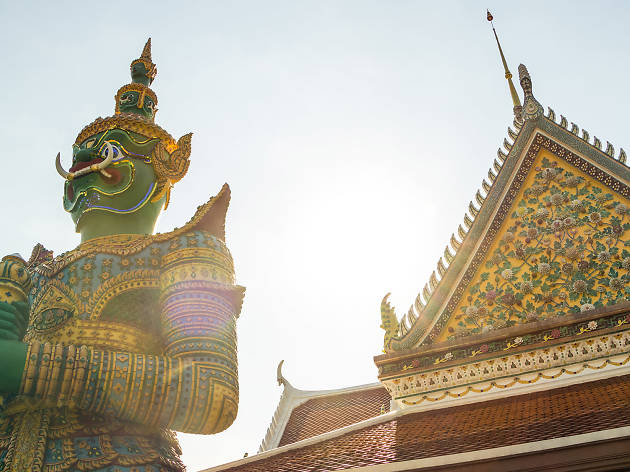 Wat Arun
Seen on the TAT logo and 10-baht coin, this five-spired landmark has been known as the 'Temple of Dawn' ever since the soon-to-be King Taksin landed by the then Wat Magog at sunrise in October 1767. Briefly home to the Emerald Buddha, Wat Arun features a pair of yaksa (giant) statues, ceramic gables and 120 Buddha images. Don't rush a visit on a canal tour. Instead, access the temple via the public ferry from Tha Tien, and wander the temple grounds for as long as you wish.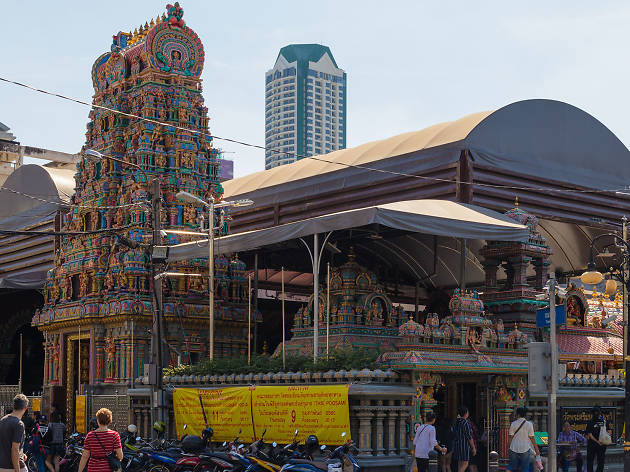 Sri Maha Mariamman Temple
Sri Maha Mariamman Temple, better-known as Wat Khaek, is perhaps Bangkok's most recognizable—and most sacred—Hindu temple. Standing right on the corner of Pan and Silom roads, this boldly decorated house of worship, which was built almost 100 yearsago, enshrines statues of Hindu gods such as Uma Devi, Ganesha, Krisna, Vishnu and Rasmi.