Time Out Bangkok news
Your up-to-the-minute guide to what's on, what's new, where to go and what to do in Bangkok
Popular news from our network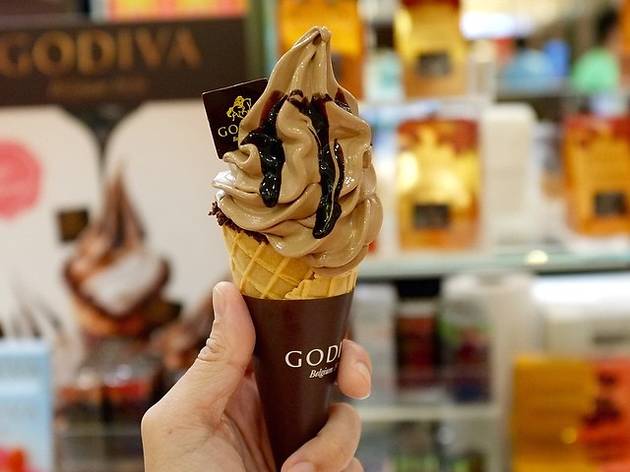 Hold your breath for the first Godiva store in Bangkok this December
Godiva has been a global household name for its premium Belgian chocolate and to-die-for creamy choccy soft serves. Its franchise shops abroad are often on the checklist for Thais for a selfie or two with perfect-looking ice-creams or fancy chocolate boxes to make their friends at home drool with jealousy.      Here's some good news chocoholics Bangkokwide. Godiva Thailand is set to open in Bangkok this December. Stay tuned for more update. #timeout #timeoutbangkok #bangkok #godiva #godivathailand A photo posted by Time Out Bangkok (@timeoutbangkok) on Oct 6, 2016 at 7:57am PDT           But now that will be a history. Yesterday marks an exciting day for chocoholics Bangkokwide, as a giant, floor-to-ceiling placard was spotted on the 1st floor of Siam Paragon, implying its soon-to-be the location of the first Godiva store in Bangkok. However, according to the Godiva Thailand Facebook page, it is also confirmed that Central World will be its future nest.    So CentralWorld or Paragon, or both? It is yet to be known. But one think we know for sure is that alongside delicious chocolates, truffles and soft serve, Godiva chocolixir, a palate-teasing Belgium chocolate drink will be making an Instagram hit in Bangkok when the store(s)  will open by the end of the year.    So stay tuned and check back on our website and Facebook. We will keep you in the loop with more updates.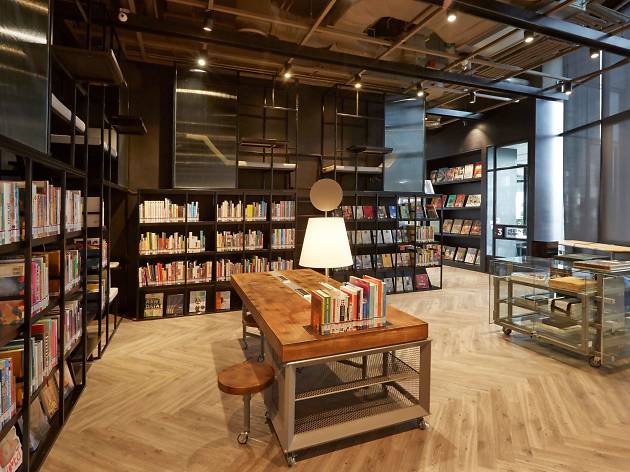 Check out the brandnew TCDC Commons at Sam Yan
As we count down to Thailand Creative and Designer Center (TCDC) wrapping up their lease at the Emporium —and wondering how long we need to wait until the TCDC at the Central Post Building opens its doors —it's good to know that members will still have a place to cuddle up with creative ideas in the interim period. TCDC has partnered with real estate company, Ananda Development, to set up TCDC Commons, the center's first joint-venture communication design library and co-working space. Located at the IDEO Q condo in Samyan, this venue is strategically located close to Chulalongkorn University, an institution that embodies creativity in different fields. A TCDC membership is required to access the space. The fees for students is as little as B300/year.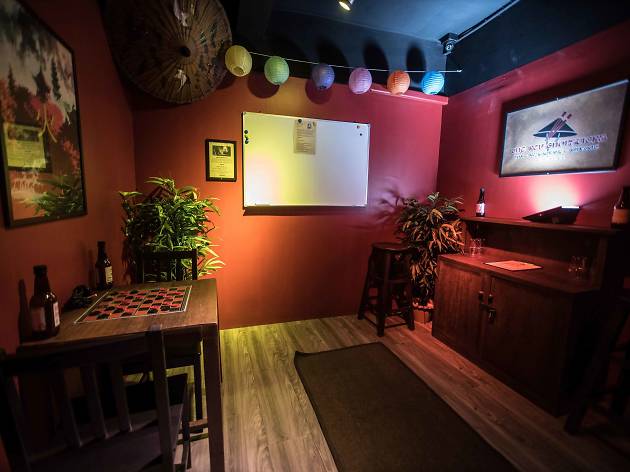 So you haven't been to ... Escape Break
The third and latest branch of the real-life game hub, run by co-founders Timothy Dean Smith, Joshua and Simon Gould, landed in Bangkok after posting success in Samui and Siem Reap (Cambodia).  The concept is simple. You and your friends are locked in a windowless room, where you are given clues to solve puzzles in order to find the way out. All within 60 minutes.  Come in a group of two to seven people and choose your preferred adventure. There's Relic Rush, set in an Angkor temple in Cambodia; Ghost Ship where you're transported to the North Atlantic Ocean back in 1872; and Kowloon Captive, which brings 1975 Hong Kong back to life. More experienced players can challenge themselves in Outbreak, the advanced-level room set in Porton, the site of a government military science park in England.  Note to managers and bosses: Escape Break is a good place to test your staff's ability to handle difficult situations and boost teamwork.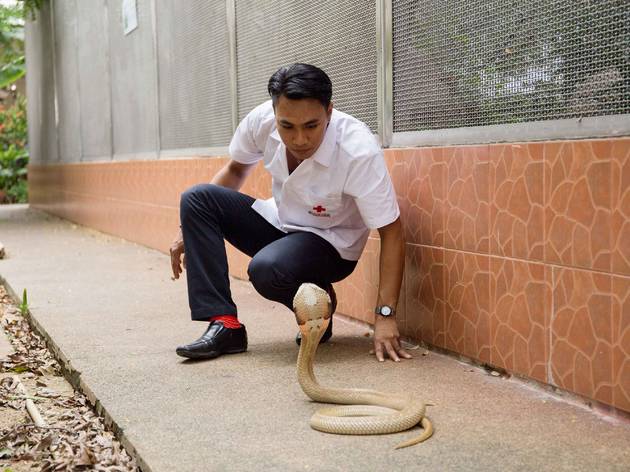 Quit your job, become a ... venomous snake caretaker
Boonnum Yoyfoy, 33, venomous snake expert at Snake Farm, Queen Saovabha Memorial Instutute.  What's your average day like?  The first thing I do in the morning is make sure the snakes are healthy. This means cleaning their cages and observing whether they've eaten their food or shed their skin. At 11:00, I conduct a venom extraction show, followed by a show that features catching snakes barehanded in the afternoon. Afterwards, I manage photo sessions of visitors with the snakes.  How did you develop a liking for snakes?    I'm originally from Nakhon Sawan. Next to my house was a shop selling snake curry, so I was comfortable around snakes from a very young age. And that comfort gradually emboldened my liking toward snakes. I wanted to know more about them and wanted to learn how to catch them. I later moved to Bangkok to continue my education at the Islamic College of Thailand. I worked different jobs for a living. Five years ago, I heard there was a vacancy at Snake Farm. With no second thoughts, I jumped in.   Tell us about the application process. There was a test, which was all about testing one's knowledge on snakes, and, without prior notice, they asked me to catch snakes. There were four to five snakes in front of me. Thank God I did it without getting bitten. Was there any training after the test? You have to go through a six-month probation period which entails working alongside experienced staffers, observing different snake species, feeding snakes and cle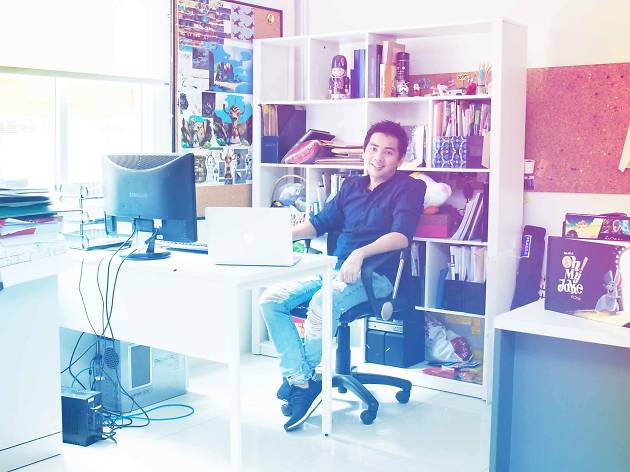 Quit your job, become an ... animation lighting technician
Katha Na Badalung, 33, animation lighting technician and CG supervisor at The Monk Studio What does an animation lighting technician do? An animation lighting technician, or a lighter, is responsible for smoothening and controlling the light of an animation, based on its mood, tone and design. The idea of animation lighting is similar to adjusting the light for a theater stage.  How and why did you decide to become a lighter? It was a journey from when I was a student at the Faculty of Fine and Applied Arts back at Thammasat University. My friend invited me one day to create a short animated film and send it to the Tam Awards animation competition. I took a short course in animation before starting to work on my first-ever short animation and then submitted it. I won third prize and I've never quit the animation-film industry since.  Also, I want to be the one who gets to see the final look of a film before its released. Other filmmakers and animators only get to see their own shots in small chunks. What are the differences between movie and animation lighting? Lighting in films focuses on how to make things look natural while lighting in animation is more similar to what you see in theater where the lighting can be anything from natural to super dramatic. Imagine a Disney cartoon character like Rapunzel singing a song; the light is brightened up to give her more focus.  What kind of skills do you need for this job? You need a sense of vision and some knowledge on the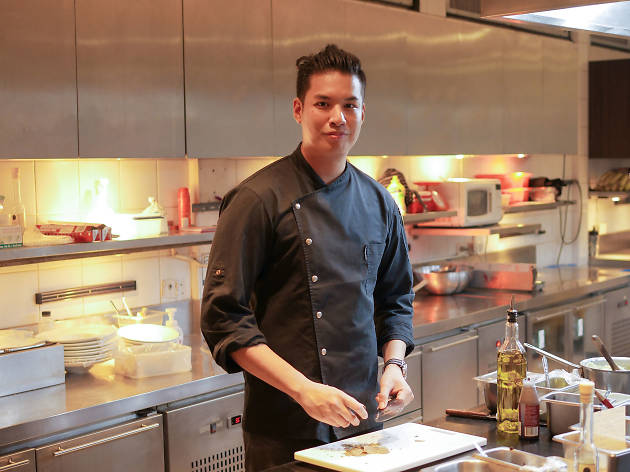 La Maison de la Truffe is now opening in Bangkok
The original branch of La Maison de la Truffe in Paris has been welcoming visitors and gastronomists from around the world since 1932. Here's some good news, Bangkok. You can now enjoy the deluxe truffle experience without having to fly all the way to France as the restaurant opens its first branch in Asia in the hip neighborhood of Thonglor.                                    Enjoy the luxurious fine dining experience though the dishes like a pizza topped with delicious mozzarella cheese, French omelette served with truffle and green salad, and truffle ice-cream paired with flan cake. Monera Pres, the head chef from the Paris restaurant helms the kitchen until the end of October.               Until December, diners can enjoy the sumptuous taste of summer truffles, also known as "Saint John's Truffles". All kinds of truffle-related products such as preserved black and white truffles, instant truffle risotto, truffle olive oil and truffle shavers are also up for purchase.             La Mason de la Truffe opens for lunch from 11:00  – 14:00 and dinner from 17:30 – midnight. Call 0 2054 5422 for reservations.