Bars & Pubs
Time Out's definitive guide for the best places to drink in Bangkok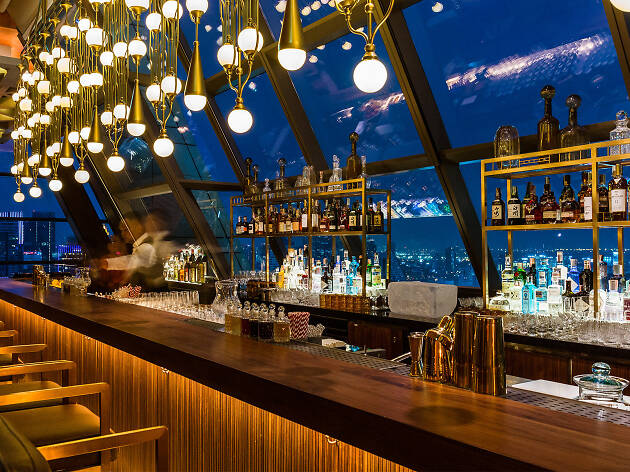 The best cocktail bars in Bangkok
From swanky Thonglor nightclubs to rooftop bars in Silom with unmatched views, Time Out Bangkok searched through the city to find the greatest mixologists with their unrivaled cocktail concoctions. Scroll down for the list of our favorite cocktail bars in Bangkok.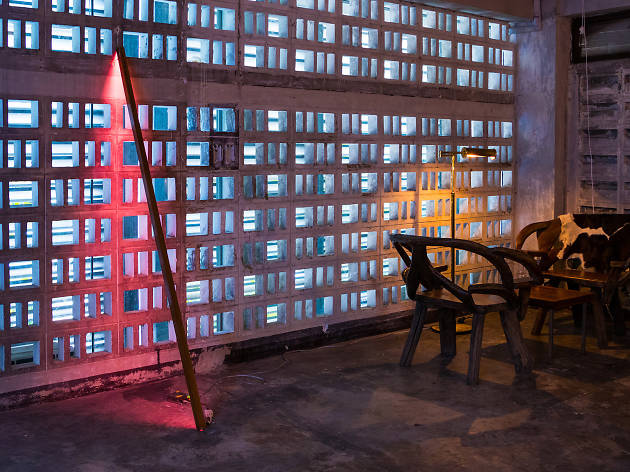 Best speakeasy bars in Bangkok
A watering hole hidden behind a discreet entryway is no longer a novelty. The thrill of discovering a joint's secret entrance only works the first time, but it's the love, passion, and ideas that go into creating the bar and its spirits-fuelled concoctions that will keep luring you back. And these bars are that kind of place.
Latest Bangkok bar reviews
The best bars and pubs in Bangkok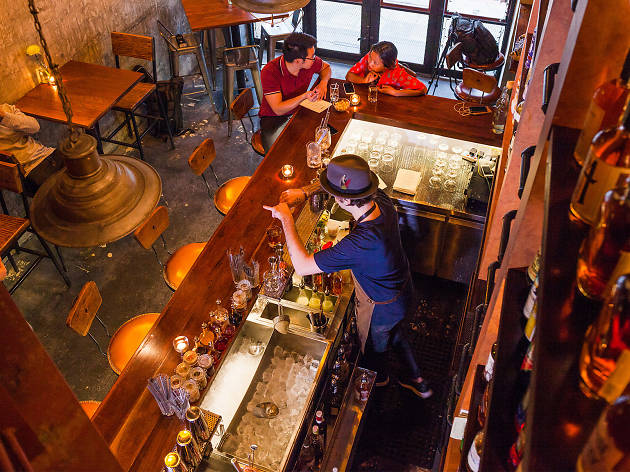 The 88
Since barbecue specialist Smokin' Pug said farewell to Surawong Road for a more spacious outpost in Soi Langsuan, the edgy vibe has gone missing from an area that's notoriously filled with tourist traps (think knock-off souvenir shops and those kinds of massage parlors). Luckily, the vacant space was quickly filled up by a new tenant. And it's a cool cocktail bar that strongly focuses on American-style cocktails. This new watering hole, which sits in shophouse number 88 on Surawong Road, has done its best to keep Smokin' Pug's grit, retaining the former restaurant's faux brick and exposed concrete walls. What's new to the space are a welcoming American diner-style neon sign spelling out the bar's name out front and high-reaching shelves storing a bevy of booze selections. New York-hailing bartender Eric Stephenson brings American-style cocktails to the fore with minimally garnished creations that allow flavors to take the lead. The menu is categorized into four sections based on a drink's characteristics and flavor profile—sour, carbonated tropical and aromatized (cocktails that have been injected with aromatized wine like vermouth)—and revolves around lesser-known, forgotten classics as well as some modern and regional numbers (Penicillin and Malaysia's Jungle Bird, for example). Rare tipples include the spirits-forward Yacht Club, slightly adapted from David Embury's original recipe that combines Diplomatico aged rum, house-blended vermouth (a mix of sherry-based and cla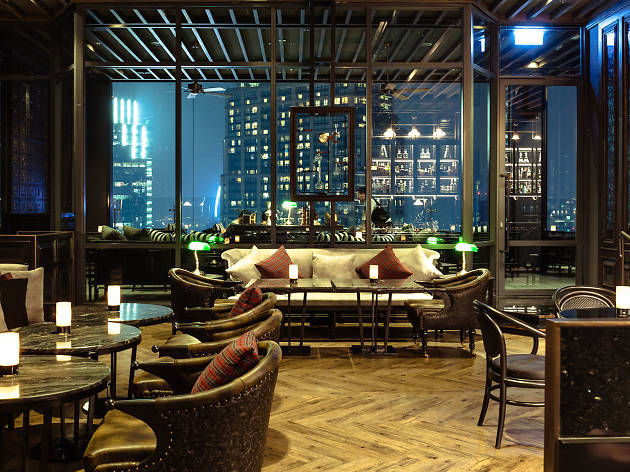 ABar & ABar Rooftop
Posh hotel bars that serve great cocktails are, in most cases, rare in Bangkok. (We usually encounter juice-heavy numbers that skimp on booze). But new waves of establishments, including Bangkok Marriott Marquis Queen's Park, are doing their best to change this situation. Launched alongside the highly anticipated Akira Back restaurant, ABar impressively combines style with substance by pulling off well-rounded libations in two distinct venues: a Victorian-themed drinking palace and a rooftop drinking space up above. Upon entering the bar, your eyes are met with awe-inspiring, moodily lit interiors that make the most of dark wood, black marble and brass details to pay tribute to Victorian London aesthetics and gritty retro-Manhattan elements. (The whole thing looks like something straight out of the film Fantastic Beasts and Where to Find Them.) The outdoor terrace, fitted with apothecary-like cabinets, provide an area for puffing on vintage cigars while looking out to Sukhumvit's glittering skyscrapers. The bar is helmed by Rojanat Chareonsri, who honed his skills at Nopa Kitchen + Bar in Washington DC and Fillets in Bangkok. The cocktails put the focus on premium dark spirits, so expect whiskey, rum and cognac to make their way into your drink (though we also noticed a couple of gin-based items). Study in Stone is a sour with Nusa Cana rum, sherry cream, citrus oleo saccharum (macerated lemon oil) and lemon (B415). Another offering, The Oxford, smartly reinvents the class