Shopping & Style
Discover where to score the best fashion, home and beauty buys in Bangkok.
Levi's brings back one of its iconic styles from the '90s: the Engineered Jeans
Denim giant Levi's has brought back one of its iconic styles from the '90s: the Engineered Jeans. Back in 1999, Levi's gave its heavy and rough denim pairs an upgrade, resulting in the Engineered Jeans collection, which was more flexible and lightweight. This year, Levi's is celebrating its 20th anniversary by relaunching the collection. Highlights include the LEJ 570 20th Anniversary Print Denim, a model that provides loose fit and comfort, and a casual silhouette. Check out the new Engineered Jeans collection at selected Levi's stores, including ICONSIAM, Terminal 21, and CentralPlaza Grand Rama 9. For more information, visit www.levis.co.th.
Louis Vuitton drops this giant orange trunk at Siam Paragon and you guys gotta check it out
Louis Vuitton has just opened a temporary menswear shop at Siam Paragon, and there are a few reasons to check it out. Louis Vuitton First, it's eye-popping. The bright orange, trunk-inspired monogrammed structure looks and feels like a really cool walk-in closet that displays rows of items from LV's newest fall/winter collection. (For some reason, this momentary boutique has a warmer, more casual ambiance than the main store, which is currently under expansion and renovation.) Louis Vuitton   Louis Vuitton Second, the collection on offer is the last by talented designer Kim Jones, who led LV's menswear division for seven years before leaving for Dior earlier this year. Jones was praised for injecting his own brand of cool into the venerable fashion label to appeal to a younger generation. Louis Vuitton   Louis Vuitton   Visit the shop at Siam Paragon, M Floor. 
The best shops in Bangkok
The best music shops in Bangkok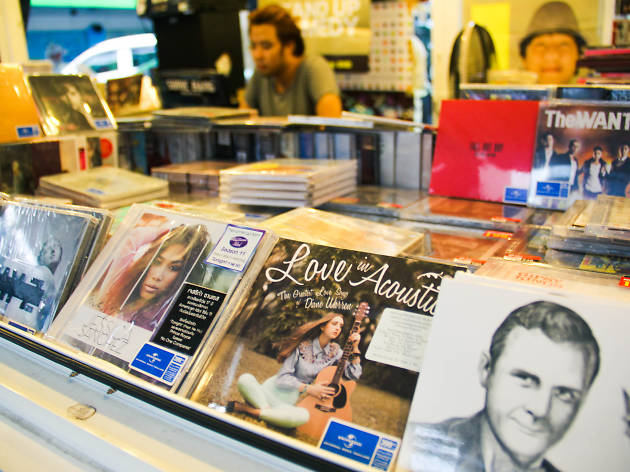 DJ Siam
One of Siam Square's legendary spots, DJ Siam, has been popular for more than 20 years. It's one of the coolest places to go get your music at Siam. They have a variety of music by Thai and international artists as well as some non-mainstream, indie bands (just like killing two birds with one stone). Kinda cool, isn't it?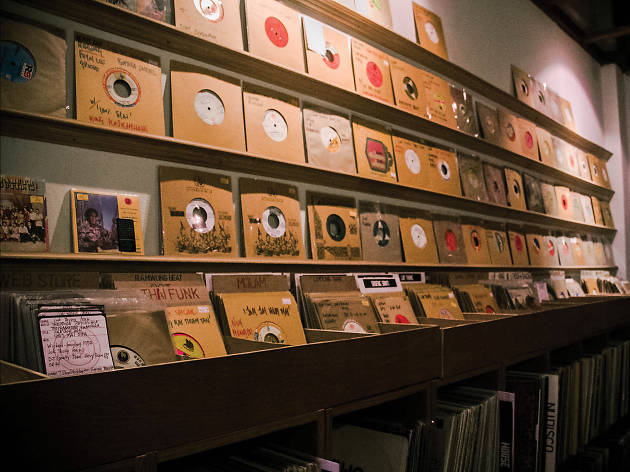 Zudrangma Records
Browsing through for your favorite Vinyls and CDs, Zugrangma offers the classics from 1950-1980's including the local folk songs and all sort of international music. DJ Maft Sai, the owner, put in the effort to find even the very rare Jamaican, South African, and Asian sounds that you can only discover here.