Shopping & Style
Discover where to score the best fashion, home and beauty buys in Bangkok.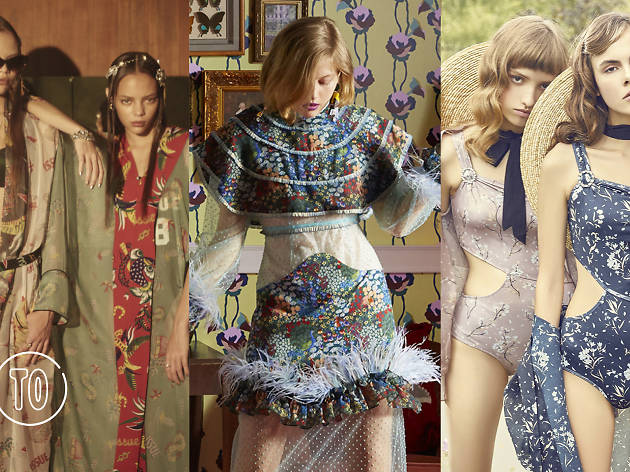 Thai brands welcome the hot season with cool new designs
As the summer is approaching, renowned Thai fashion brands has released their Spring/Summer 2018 collections. From quirky designs, to floral prints, to vintage silhouettes—we have gathered you the best looks from various collections you can try on this season.   GREYHOUND ORIGINAL Greyhound Original's new collection reworks office wear into deconstructed, oversized outfits finished with edgy detail and quirky prints.   MILIN In the Milin Limited company, office workers are on a race to impress their Prince Charming boss—this is the fictional story that gives life to Milin's spring/summer 2018 collection. The label's signature style has been injected with mannish silhouettes and details, but still keeps Milin's brand of rebellious sensuality with the use of exotic prints—from python to crocodile—as well as feather details, faux fur, costume jewelry and ribbons.   ASAVA Asava's spring/summer 2018 collection looks to the female subconscious, using it as inspiration to create elegantly timeless pieces that soar above fast-moving fashion.   KLOSET For summer 2018, Kloset draws inspiration from the life and works of Japanese artist Naomi Okubo to create four seasonal prints—Springfield, Ruffle Flow, Westerland Rose, and Artist.   ISSUE Bohemian local brand Issue once again explores different cultures, from East to West, to create pieces for its new spring/summer collection. The results are clothes that pay homage to '70s fashion, fused with the brand's sign
Celebrity architect Duangrit Bunnag on his understated style fashion label, Lonely Two Legged Creature
If you're within the core periphery of Bangkok's trendsetting set, you've surely checked out Warehouse 30, the newest brainchild of architect Duangrit Bunnag, which just opened to the public a few weeks ago. The warehouse-turned-lifestyle complex is home to the flagship store of Lonely Two Legged Creature, Duangrit's very own fashion label started over a year ago with a talented young designer from Loei. "Who's lonely?" we ask the prolific architect. "I am!" Duangrit laughingly replies before explaining how the brand was shaped around the concept of loneliness—urbanites are all lonely so they wear certain types of clothing to "go and get a life." The brand features pieces Duangrit and his peers would wear everyday: simple, minimal ("but not too boring") clothing for men and women who work, chill and live in the city. A shirt costs less than THB1,500 (which is not bad considering how prices of other "minimal" fashion brands keep hiking up the Everest). The one-stop shop also retails selected fashion items from other Thai brands.   Lonely Two Legged Creature flagship store at Warehouse 30 Sereechai Puttes/Time Out Bangkok           Lonely Two Legged Creature flagship store at Warehouse 30 Sereechai Puttes/Time Out Bangkok       Duangrit Bunnag at Lonely Tow Legged Creature flagship store at Warehouse 30       Duangrit Bunnag at Lonely Two Legged Creature flagship store at Warehouse 30 Sereechai Puttes/Time Out Bangkok       Lonely Two L
The best shops in Bangkok
The best music shops in Bangkok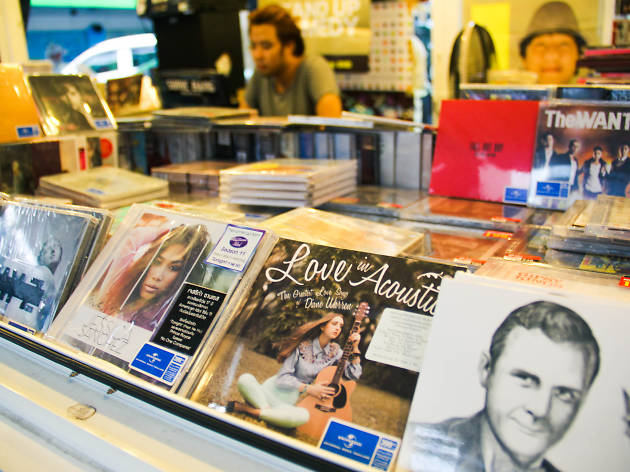 DJ Siam
One of Siam Square's legendary spots, DJ Siam, has been popular for more than 20 years. It's one of the coolest places to go get your music at Siam. They have a variety of music by Thai and international artists as well as some non-mainstream, indie bands (just like killing two birds with one stone). Kinda cool, isn't it?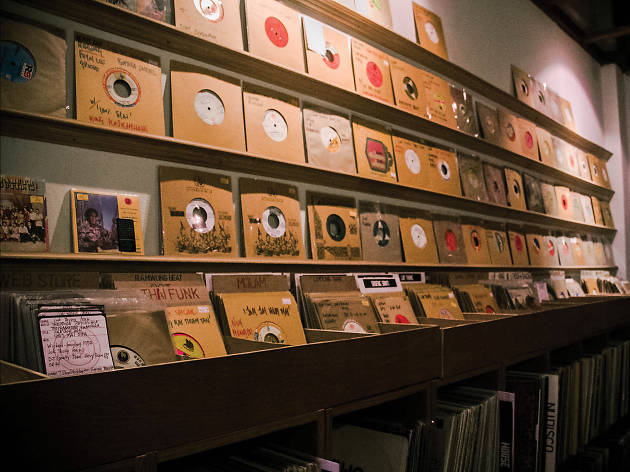 Zudrangma Records
Browsing through for your favorite Vinyls and CDs, Zugrangma offers the classics from 1950-1980's including the local folk songs and all sort of international music. DJ Maft Sai, the owner, put in the effort to find even the very rare Jamaican, South African, and Asian sounds that you can only discover here.