Shopping & Style
Discover where to score the best fashion, home and beauty buys in Bangkok.
LEGO Shop แห่งที่ 2 ของไทยเปิดแล้วที่เมกาบางนาพร้อมไฮไลต์เลโก้เรือสุพรรณหงส์
ต่อไปนี้สาวกตัวต่อเลโก้ทั้งรุ่นเล็กรุ่นใหญ่ที่อยู่โซนบางนาและใกล้เคียง ไม่ต้องเดินทางไกลเพื่อมาอุดหนุนเลโก้ช็อปแห่งแรกที่สยามพารากอนแล้ว เพราะ 'เลโก้ ช็อป' แห่งที่ 2 ในไทยเพิ่งเปิดตัวที่เมกาบางนาเมื่อวานนี้ สดๆ ร้อนๆ เลโก้ ช็อปใหม่ตั้งอยู่บนพื้นที่กว่า 200 ตารางเมตร ชั้น 1 เมกาบางนา มาพร้อมไฮไลต์ 'โมเสกประดับผนังรูปเรือพระที่นั่งสุพรรณหงส์' ที่ต่อขึ้นด้วยตัวต่อเลโก้สำหรับประดับผนังมากถึง 53,760 ชิ้น และ 'มินิฟิกเกอร์ สแกนเนอร์' ที่แรกในประเทศไทยที่ให้เราสนุกกับการสแกนเพื่อหาคาแรกเตอร์มินิฟิกเกอร์ของตัวเองได้   ส่วนสินค้าเลโก้อย่าง LEGO DUPLO, LEGO City, LEGO Friends, LEGO Speed Champions, LEGO Creator, LEGO NinjagoTM, LEGO Technic, LEGO Architecture รวมถึงสินค้าลิขสิทธิ์ซีรีส์ต่าง ๆ เช่น LEGO Star Wars, LEGO Super Heroes, LEGO Disney Princess, LEGO Harry Potter, Jurassic World ฯลฯ ก็มีให้เลือกแน่นร้าน ถ้าเล็งว่าจะไปอดหนุนเราแนะนำให้รีบไปเพราะช่วงนี้ทางช็อปมีของสมนาคุณพิเศษสำหรับลูกค้าที่ซื้อสินค้าตั้งแต่ 1,500 บาทขึ้นไป      
The best shops in Bangkok
The best music shops in Bangkok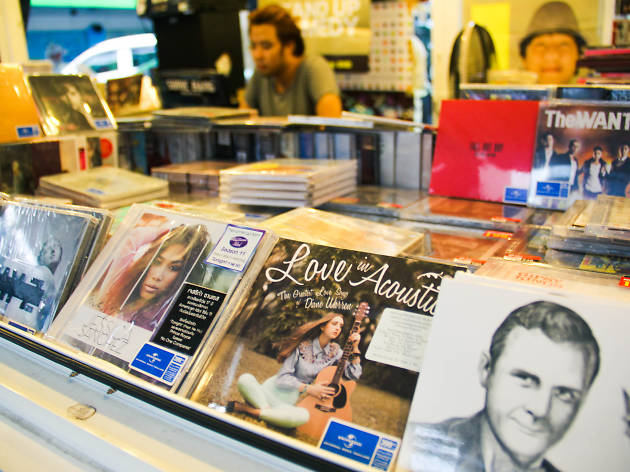 DJ Siam
One of Siam Square's legendary spots, DJ Siam, has been popular for more than 20 years. It's one of the coolest places to go get your music at Siam. They have a variety of music by Thai and international artists as well as some non-mainstream, indie bands (just like killing two birds with one stone). Kinda cool, isn't it?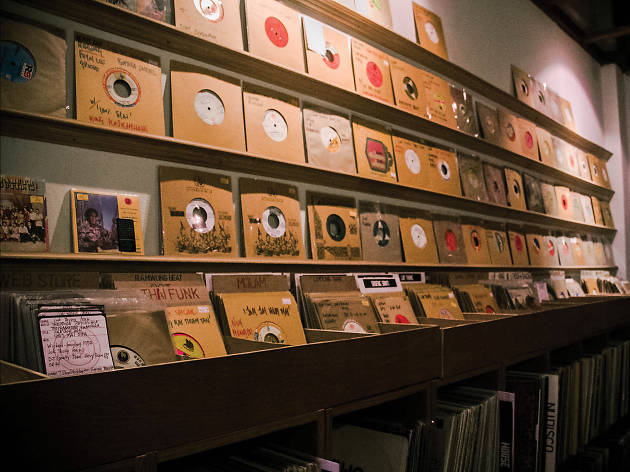 Zudrangma Records
Browsing through for your favorite Vinyls and CDs, Zugrangma offers the classics from 1950-1980's including the local folk songs and all sort of international music. DJ Maft Sai, the owner, put in the effort to find even the very rare Jamaican, South African, and Asian sounds that you can only discover here.