Shopping & Style
Discover where to score the best fashion, home and beauty buys in Bangkok.
Louis Vuitton x Supreme collection to hit stores in July
Kim Jones, Louis Vuitton's creative director for menswear, once again shocks its more conservative fans, yet rocks hipster heads' sensibilities, by unveiling a collaboration with New York-based streetfashion label Supreme for autumn/winter 2017. Whether raves or rants, the collection is definitely creating buzz, plus the oversized backpacks, thick-soled white sneakers and logo-riddled denim jackets give the label a fresh look and narrows the gaps between streetwear and luxury fashion.   Louis Vuitton/Matthieu Dortomb   Louis Vuitton/Matthieu Dortomb       Louis Vuitton/Matthieu Dortomb   Louis Vuitton/Matthieu Dortomb       Louis Vuitton/Matthieu Dortomb         This, of course, is not the brand's first time to collaborate with edgy, creative talents. Here, we take a look at the French brands' unexpected collections in the brands which includes collabs with artists, graphic artists and the like. 2001, 2009 Stephen Sprouse   รูปภาพที่โพสต์โดย mrkimjones (@mrkimjones) เมื่อ พ.ย. 28, 2016 เวลา 12:07am PST   2003, 2008 Takashi Murakami   รูปภาพที่โพสต์โดย mrkimjones (@mrkimjones) เมื่อ มิ.ย. 7, 2016 เวลา 6:27am PDT   2008 Richard Prince   รูปภาพที่โพสต์โดย MON AUTRE (@mon_autre) เมื่อ ก.ย. 5, 2012 เวลา 12:03am PDT   2012 Yayoi Kusuma   รูปภาพที่โพสต์โดย Louis Vuitton Official (@louisvuitton) เมื่อ เม.ย. 23, 2016 เวลา 2:45am PDT 2014 Celebrating Monogram   วิ
Aristotle introduces new oh-so-luscious pouches
Local bag label Aristotle, the brainchild of designer Toto Hongmanee and marketer Tle Raksakulnit, has launched a new collection of small leather bags in warm colors just in time for Valentine's Day. The compact bags are perfect for stashing small necessities. B3,150. More details here.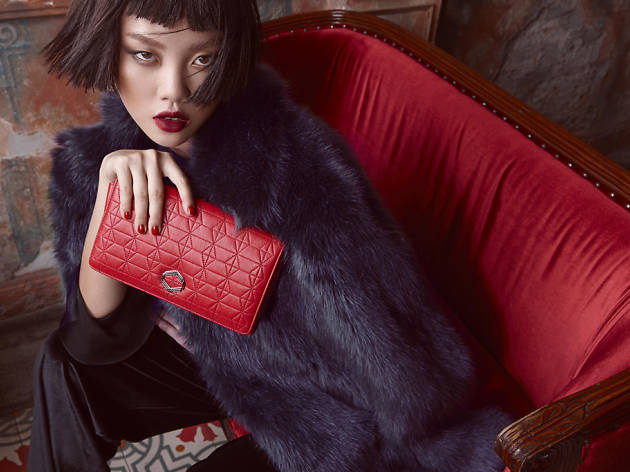 Two new bag brands from local talents worth a watch
Phya Financial advisor Jirayong Anuman-Rajadhon has turned her passion for luxury bags, and her dream of creating a fashion brand that is on par with international labels, into Phya, a homegrown brand that purveys bags crafted out of luxurious materials and high-end exotic skin imported from abroad. The first collection features four models, ranging from everyday crossbody bags to pouches for evening events. If you can guess, prices are not cheap. www.phyaphilo.com         Nattapong Nattapong Udonkan is a publicist, entrepreneur and a fashion lover. Now, you can add designer to his résumé—multi-hyphenate has just launched his namesake bag brand. Inspired by geometric forms and made of leather, Nattapong bags aren't conventional in design and are made for women with outstanding style and character. www.facebook.com/NattapongAlley              
The best shops in Bangkok
The best music shops in Bangkok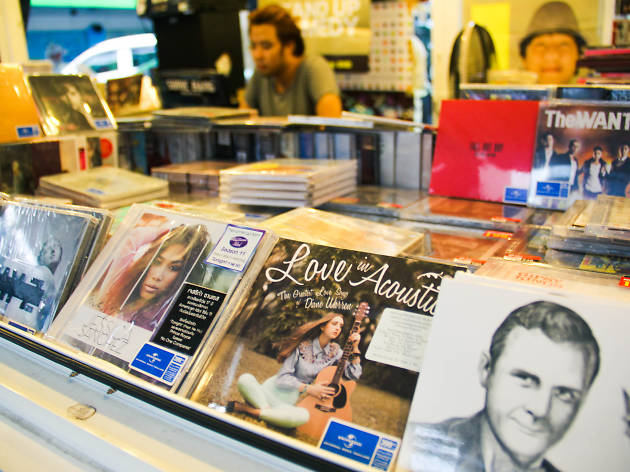 DJ Siam
One of Siam Square's legendary spots, DJ Siam, has been popular for more than 20 years. It's one of the coolest places to go get your music at Siam. They have a variety of music by Thai and international artists as well as some non-mainstream, indie bands (just like killing two birds with one stone). Kinda cool, isn't it?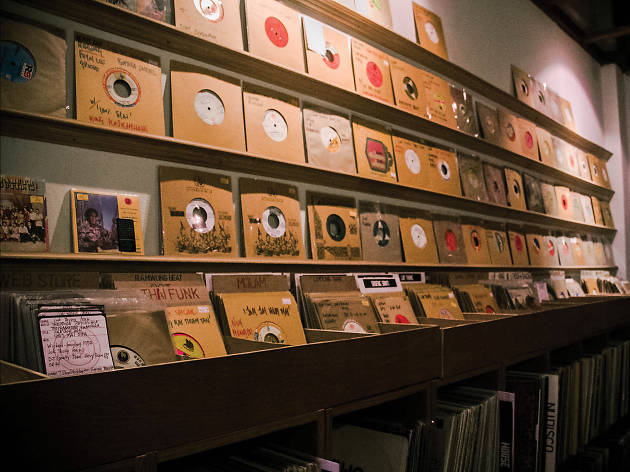 Zudrangma Records
Browsing through for your favorite Vinyls and CDs, Zugrangma offers the classics from 1950-1980's including the local folk songs and all sort of international music. DJ Maft Sai, the owner, put in the effort to find even the very rare Jamaican, South African, and Asian sounds that you can only discover here.