Shopping & Style
Discover where to score the best fashion, home and beauty buys in Bangkok.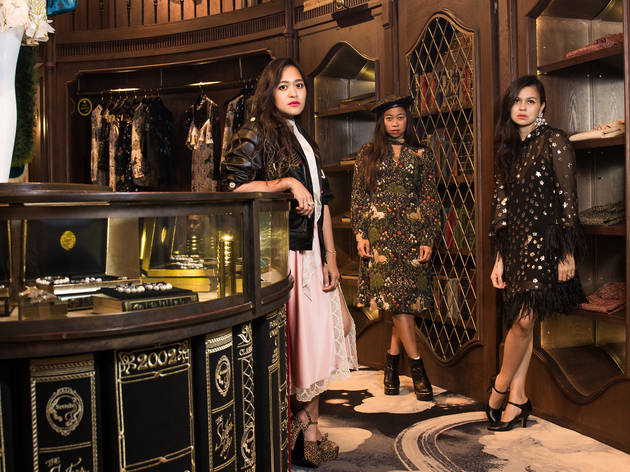 The Sretsis sisters on fashion, Thai silk and how to deal with copycats
Sretsis has come a long way since Pimdao, a Parsons fashion graduate, and her sister, Klyduan, started the brand in 2004. "We had zero experience, only a handful of ideas and energy," says Pimdao, the second sister. "We worked hard to find our way to create our own brand." Jewelry designer, Matina, came on board later on to help complete the product line. Years down the line and the business has grown exponentially. Sretsis is now a fashion powerhouse with more than 140 employees, including a stable of seamstress to craft the delicate details that are at the heart of every Stretsis piece.   Fresh from the launch of their recent fall/winter collection, the three sisters get together at their Central Embassy flagship to look back on their journey.   How has Sretsis changed over the years? Pimdao: Sretsis has always been very feminine, fantasy-inspired and fused with a vintage twist. We still hold on to a classic yet rebellious attitude. But we've also become more sophisticated as we've grown. The journey of Sretsis is probably reflective of the evolution of the Thai fashion scene. When we started Sretsis, people didn't understand our statement. They looked at us and asked in which occasion they could wear our clothes. But now, people understand more the concept of individuality, the new concept of luxury—and that's what Sretsis has always offered.    Twelve year later, how do you leverage your brand so it doesn't get dated? Pimdao: We prefer to define our brand as ag
Uniqlo kicks off year-end gifting season with a color-themed gift guide
Japanse fashion mecca Uniqlo launches a gift guide to begin the holiday season, featuring cool items for everyone you love. Let's have a look.    Gift ideas for your boyfriend       Gift ideas for your girlfriend           Gift ideas for sisters           Gift ideas for female best friends       Gift ideas for male best friends    Shop online here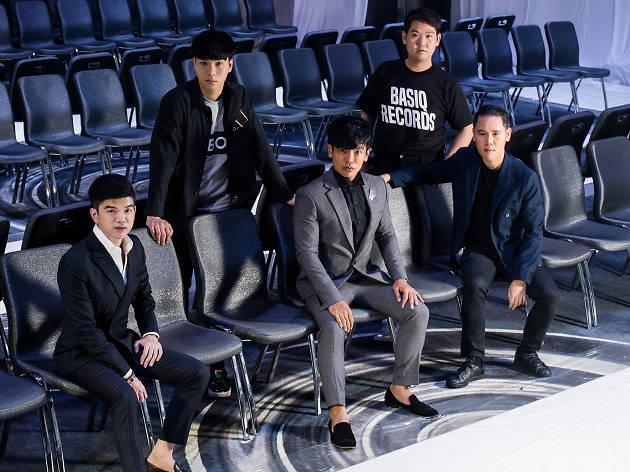 Meet the Boys of Bangkok
Maybe it was fate that brought them together. Leisure Project, P.Mith and Q Design & Play are three of the best-selling local menswear brands in Siam Center. And the masterminds and designers behind each brand have teamed up to take their designs farther. Nattapon Kanokvaleewong, Praphat Somboonsitti, Ek Treechairusmee, Pakphum Mithranon and Anapat Thanakitpathompon came together in the collective goal of bringing Thai fashion to the global stage. The three brands have joined hands, naming themselves Boys of Bangkok. "It's good that we all have different styles; it shows that there's more possibility to play in men's fashion," cites Leisure Project's Nattapon. Boys of Bangkok debuted as a group at Harbin Fashion Week earlier this year, surprising Chinese buyers and fashionistas with their innovative designs and cutting-edge fashion. Last month, they kicked off their local debut with a fashion show featuring their fall/winter collections at W Hotel Bangkok. The front row was packed with celebrities and the collections received rave reviews. Maybe people have said it right: it's better together.  Q Design and Play (est. 2010) A fashion brand for fun and daring boys. Praphat Somboonsitti and Ek Treechairusmee express their fun, humorous and sarcastic inclinations through the use of various, even experimental, materials and techniques. www.qdesignandplay.com   P. Mith (est. 2012) Two BBFs, Pakphum Mithranon and Anapat Thanakitpathompong, have turned their passion for subt
The best shops in Bangkok
The best music shops in Bangkok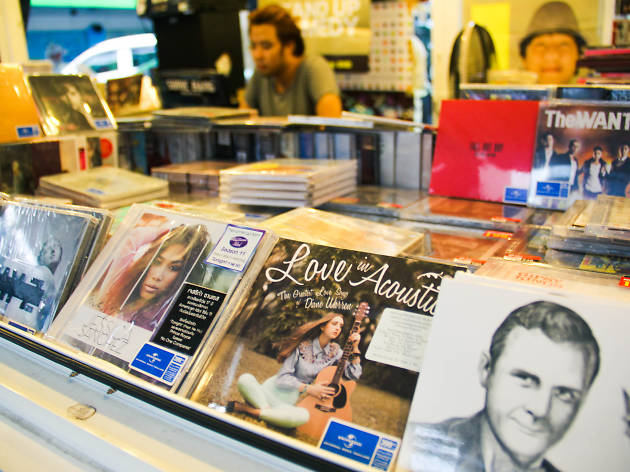 DJ Siam
One of Siam Square's legendary spots, DJ Siam, has been popular for more than 20 years. It's one of the coolest places to go get your music at Siam. They have a variety of music by Thai and international artists as well as some non-mainstream, indie bands (just like killing two birds with one stone). Kinda cool, isn't it?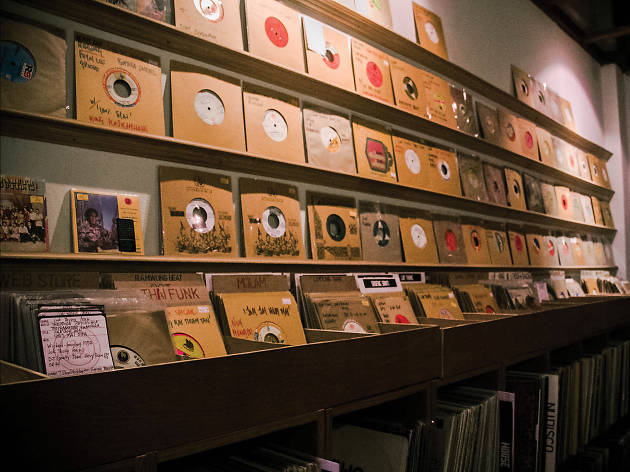 Zudrangma Records
Browsing through for your favorite Vinyls and CDs, Zugrangma offers the classics from 1950-1980's including the local folk songs and all sort of international music. DJ Maft Sai, the owner, put in the effort to find even the very rare Jamaican, South African, and Asian sounds that you can only discover here.