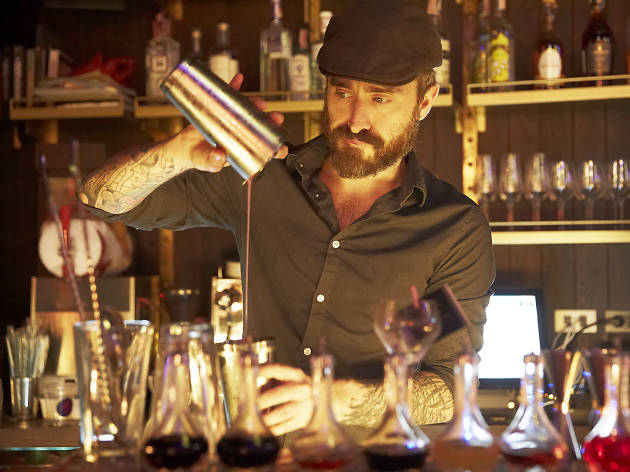 1/3
Evil Man Blues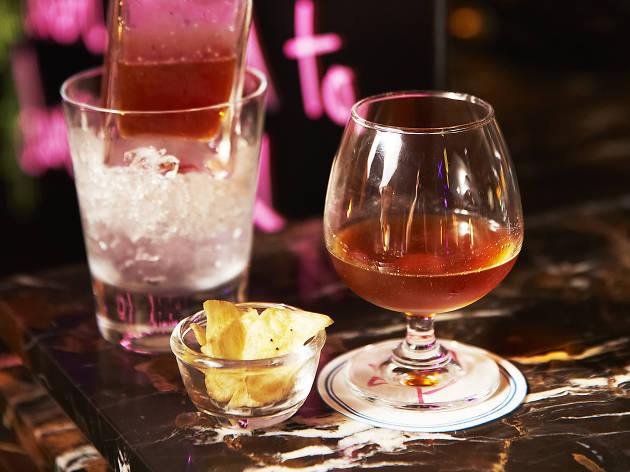 2/3
Evil Man Blues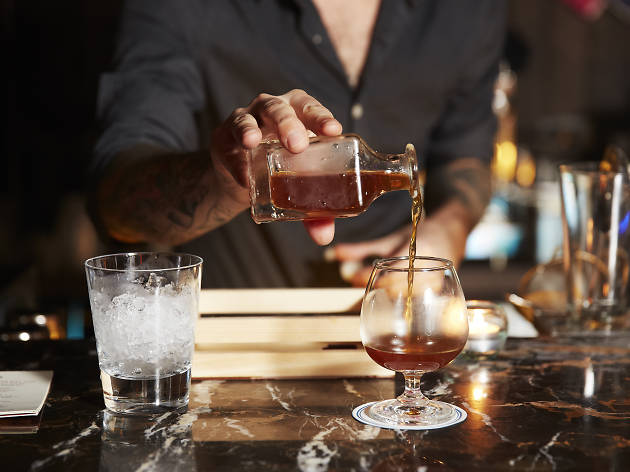 3/3
Evil Man Blues
With the strikingly original design concept of the art inside a mad man's mind, here comes Evil Man Blues, Bangkok's latest jazz-cocktail bar. Contemporary flair is matched by elements of '50s Americana. As soon as you step inside, the enveloping darkness evokes a surreal mystery that is punctuated with sultry neon lights.
Evil Man Blues serves comfort food such as Mac & Cheese Ball and Royale Grilled Cheese. You can end the meal with sweet treats like Evil Cheese Cake, a peanut butter-based with banana caramel sauce on top.
The bar is run by Liam Baer, the head mixologist and man behind the strong signature drinks. "I feel that the balance is not only about sweet, sour and bitter, but also between the flavor components and alcohol. If you can't taste the spirit, for me it's not a proper cocktail."
Let's start with Honey Badger, the most famous drink and Liam's favorite (if he has to pick one). This Bourbon cocktail is inspired by penicillin and uses rosemary-washed Bourbon with a hint of lemon, ginger and honey before adding Yellow Chartreuse. Other stand-outs include the Self(ie)-Adored, a cocktail that embraces the concept of 'camera eats first'. The wow-moment with this glass of Bison Grass Vodka, elderflower, raspberry, shiso and rose water comes when a freshly-taken Polaroid portrait is used as a garnish.
This Monkey's Gone to Heaven is probably the strongest drink of them all and uses banana-blended Scotch with maple, chicory, Amaro and cinnamon. However, if you can't find anything that grabs you, opt for Trust Me I'm a Bartender and your mixilogist will create a randomly terrific cocktail for you.
"It's not just about cocktails, but also the experience ... If people don't feel comfortable, no matter how good your cocktails are, they won't come back."
Venue name:
Evil Man Blues
Contact:
Address:
72 Courtyard
Thonglor
Sukhumvit 55
Bangkok


Opening hours:
Tue - Sun, 18:00 - 02:00