Let's see how five international mixologists interpret Mekhong Thai spirit
The five interpretations of Mekhong through the vision of The Bar Awards mixologists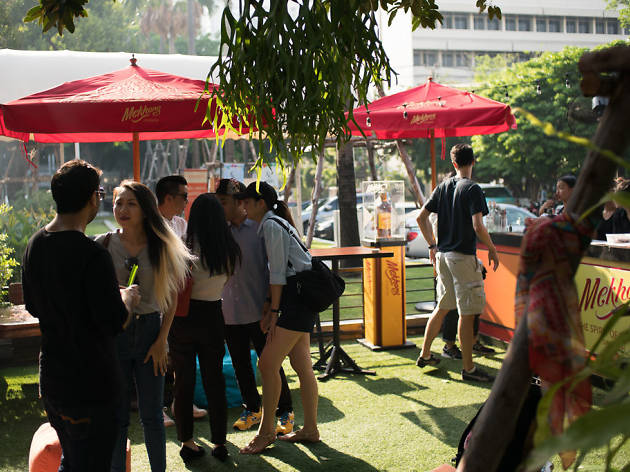 On 22 April, 12 Asia's top bartenders gathered up to sling their signature concoctions for the Bar Award Picnic event, the alfresco party to warm-up before Bangkok's first The Bar Awards, the accolade given to people in the capital's bar industry.
Mekhong, the well-known Thai spirit, perfectly distilled from molasses and glutinous rice, was selected to complement their crafted creations. Time Out Bangkok talks to these five bar masters about the inspirations behind their creations and their reasons why they chose Mekhong.
1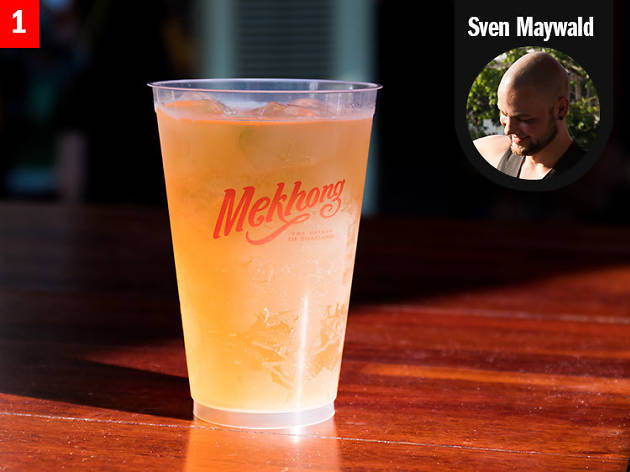 Sven Maywald
Head bartender of 1881 Water Library
"My cocktail is inspired by one of my favorite cocktails, Dark and Stormy — a dark rum-based tipple with a fizzling of ginger beer. My interpretation is given an Asian touch by a hint of Chai tea syrup and Mekhong. Even though Mekhong is a Thai spirit, it boasts the flavor of vanilla and caramel, accentuated with spices. The combination complements well with the gingery note of the ginger beer".
2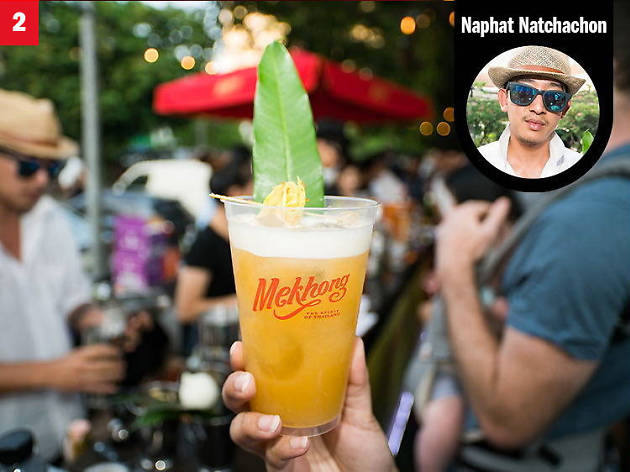 Naphat Natchachon
Bartender at Canvas
"My creation embodies a local summer snack, green mango dipped with nampla wan (sweeten fish sauce dip). I aim to showcase it through the mix of my signature syrup that incorporates tamarind juice, mango juice and lime. Mekhong is considered aromatic, thanks to the hint of spices, which balances well with spicy ingredients of my cocktail".
3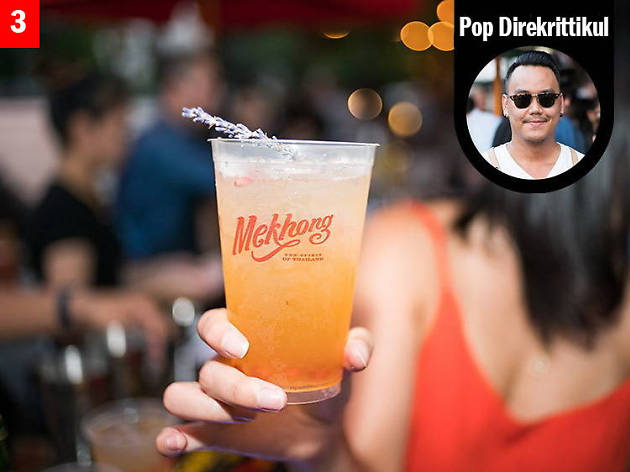 Pop Direkrittikul
Head bartender of Eat Me
"I was trying to create a perfect cocktail for a picnic and, at the same time, represents Thai flavor. Sabai Jai combines Mekhong with elderflower liqueur, lemon and soda water. With the smooth toffee flavor with a slight note of chocolate, citrus and vanilla that comes the spicy aroma, Mekhong is a perfect spirit to represent Thailand for the global palate and an ideal drink for a "sabaijai (happy)" night out."
4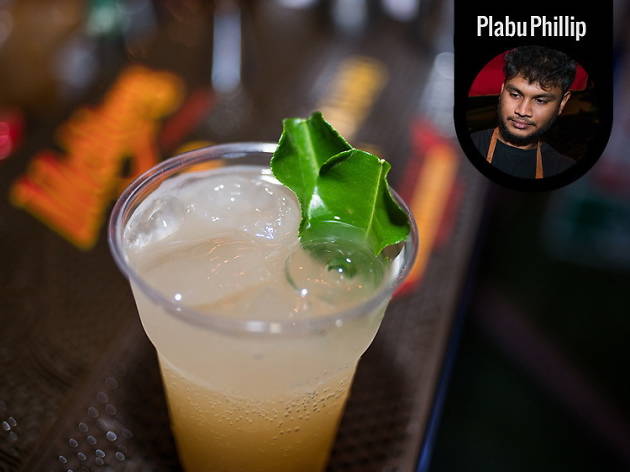 Prabu Philips
Bartender at Nutmeg & Clove (Singapore)
"Our cocktail is based on Dark and Stormy recipe with a little Thai twist through the taste of kaffir lime leaves, lime and coconut. It accentuates the nice freshness and complements the gingery flavor from the ginger ale beautifully. We think Mekhong is perfect for our drink because it has the character of chili, ginger and star anise that goes very well with Asian ingredients. Plus, it has a strong complexity from spices that Thais (and Asians) can relate to."
5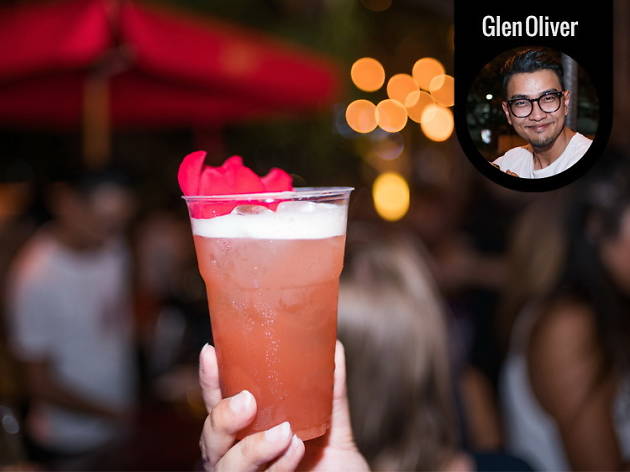 Glen Oliver
Bartender at Jack Rose
"This cocktail is a team effort to come up a classic drink with a twist. So we create this cocktail that is inspired by the Malaysian cocktail, Jungle Bird, which mixes our homemade hibiscus syrup, pineapple and lime. Mekhong has the smooth chocolaty and vanilla flavor with an additional spiciness, which is perfect for this Asian-style drink".
More information about Mekhong
More to explore